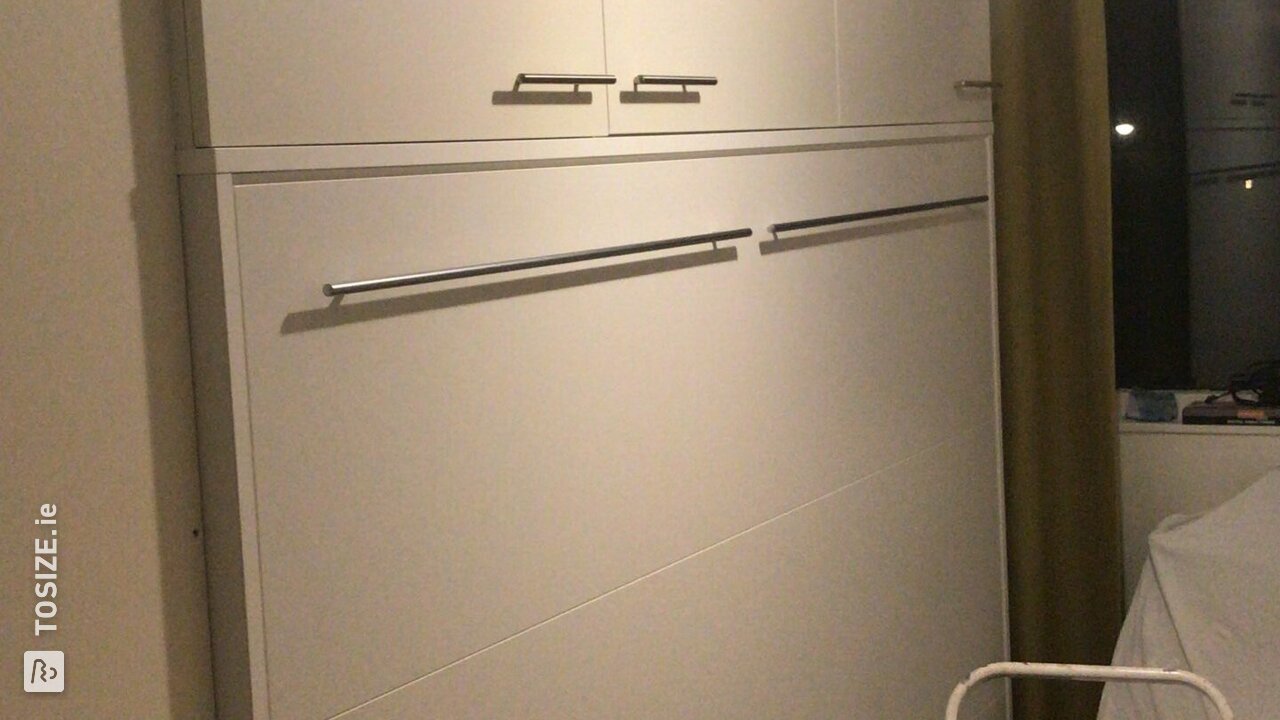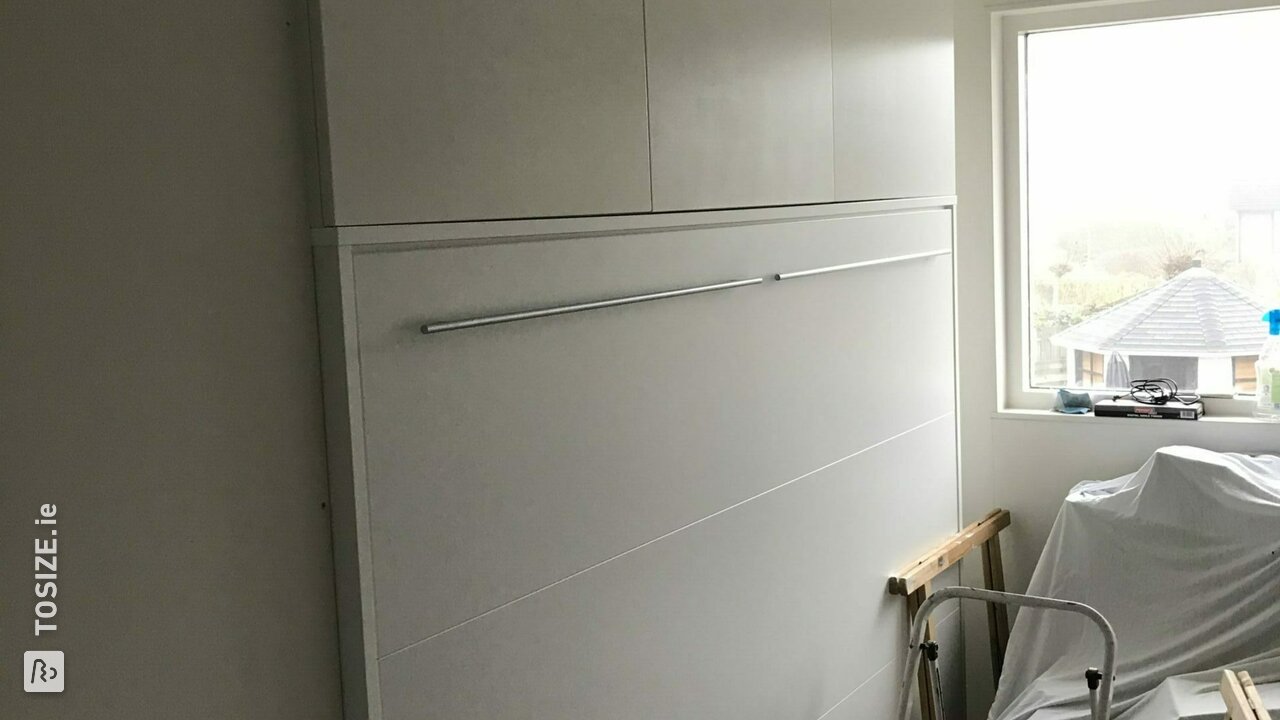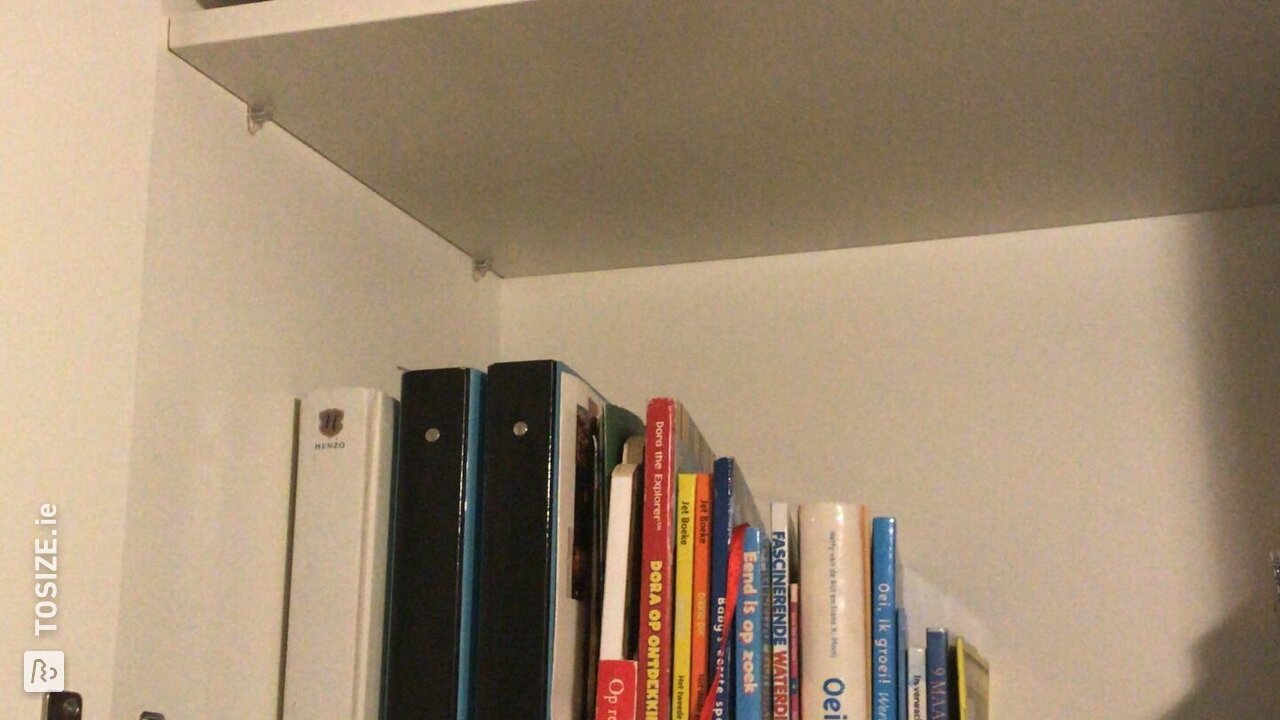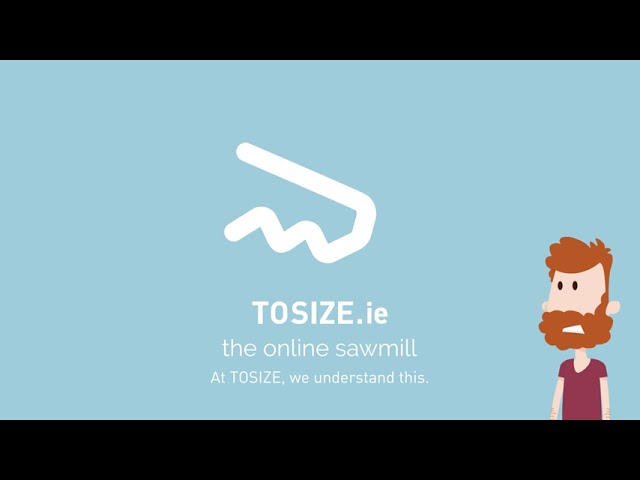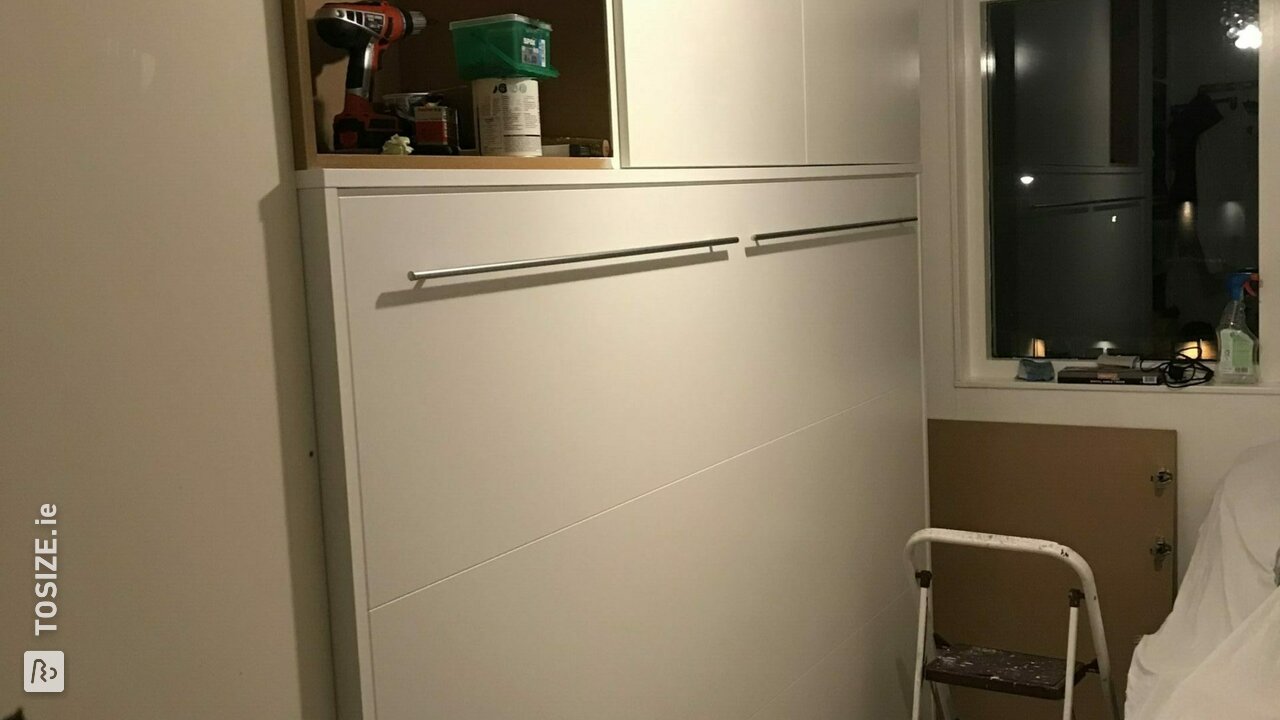 Create this project yourself with sheet material cut to size by TOSIZE.ie!
definition
I have filled the space above the guest bed with three storage cupboards. I made and painted these from MDF. Ordered the MDF parts at TOSIZE.com.
Storage cabinets are made with MDF
I measured the space and calculated the sizes of the different shelves. Order at TOSIZE.com and have it delivered at a collection point. The cabinets were then assembled, with the screw holes on the outside (blind) made (using Triton Jig Set). Then sawn an oblique corner in the right-hand cabinet because of the sloping ceiling. The holes for the hinges in the doors were drilled and hung in the cabinets. Then the cabinets placed and connected to each other and mounted on the wall. Then start painting. Degrease first. The ends are smeared with thinned wood glue. Sand everything well and degrease again. Apply MDF primer in two layers. And after drying, sand and varnish. Finally, apply the handles. A successful job.
The dimensions of the project
214.0 x 90.0 cm. 3 times 71.0 x 90.0 cm
Experience with TOSIZE.com
Good quality MDF and everything is square and exactly to size. Delivery as indicated.
What others made with MDF