Tough table and matching coffee table, by Arvid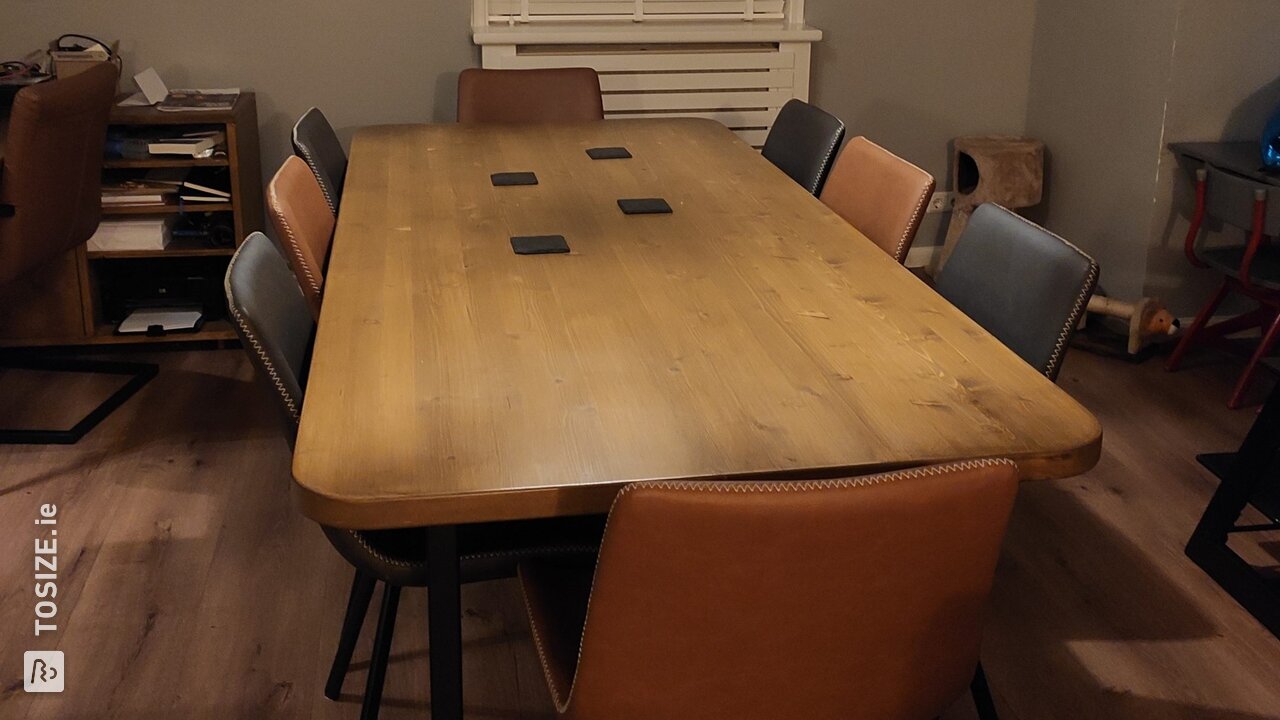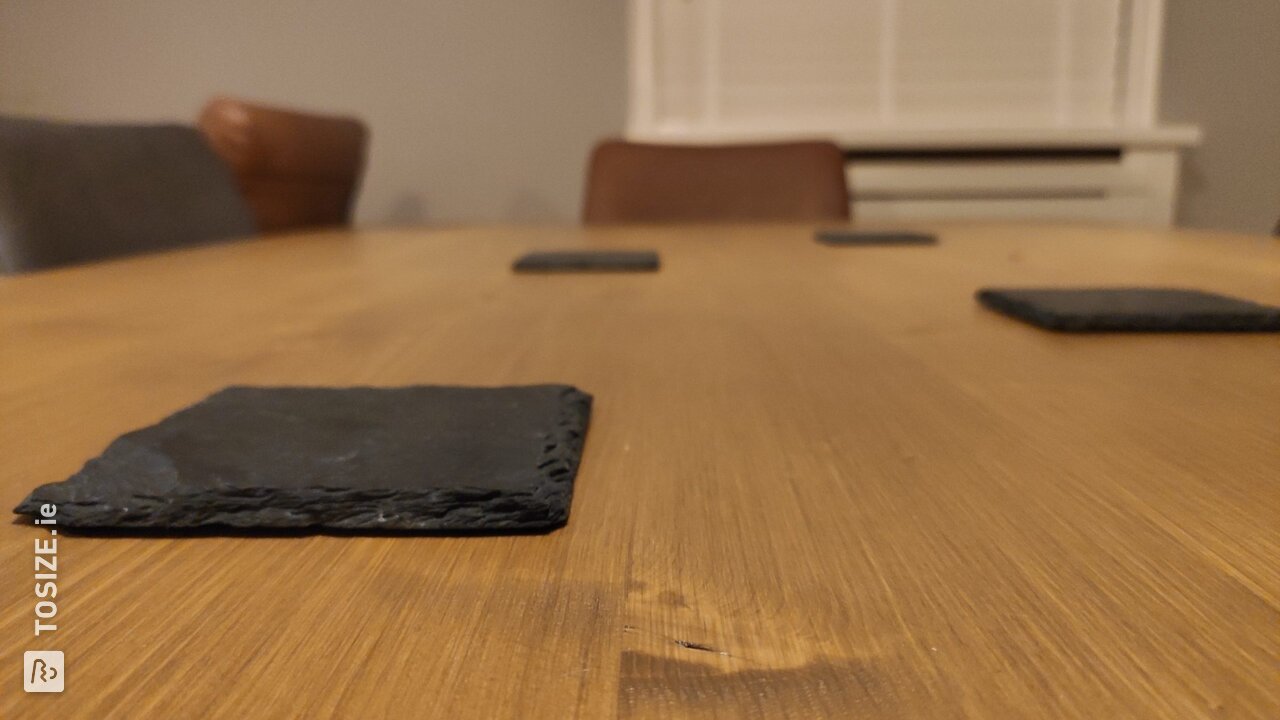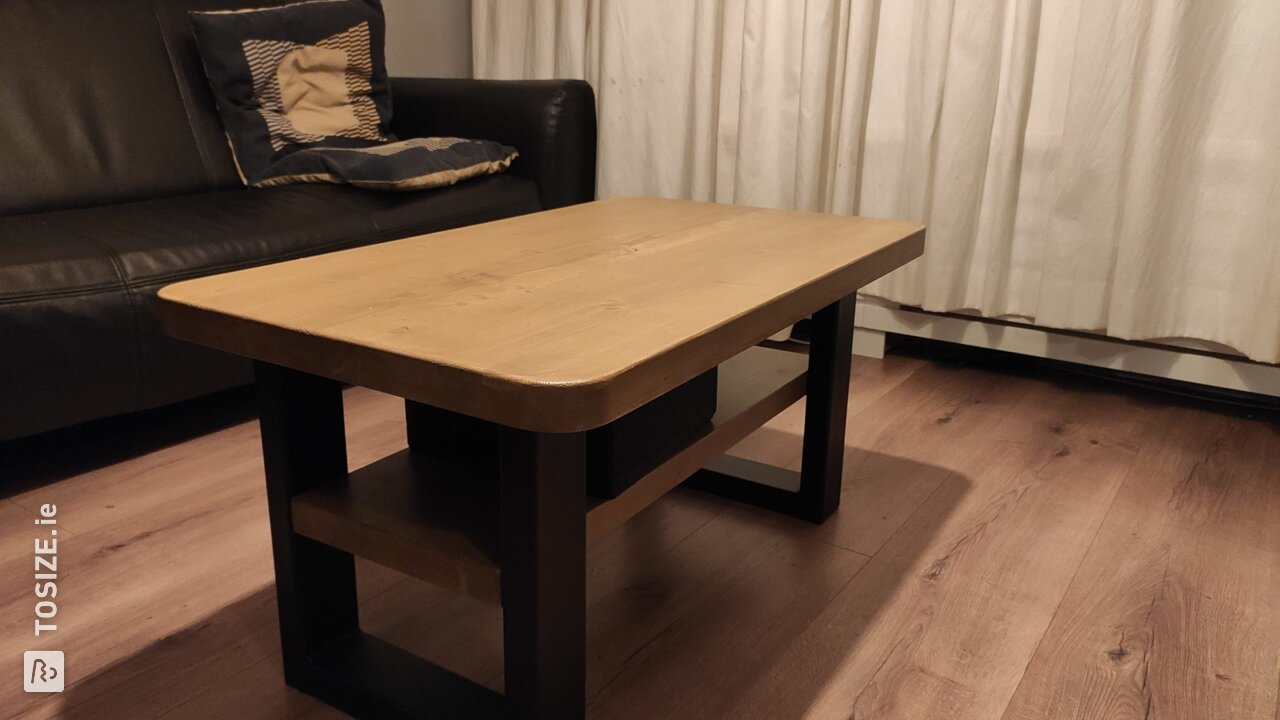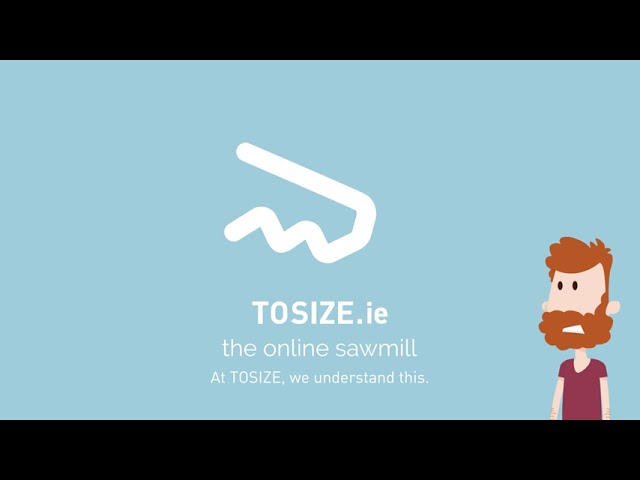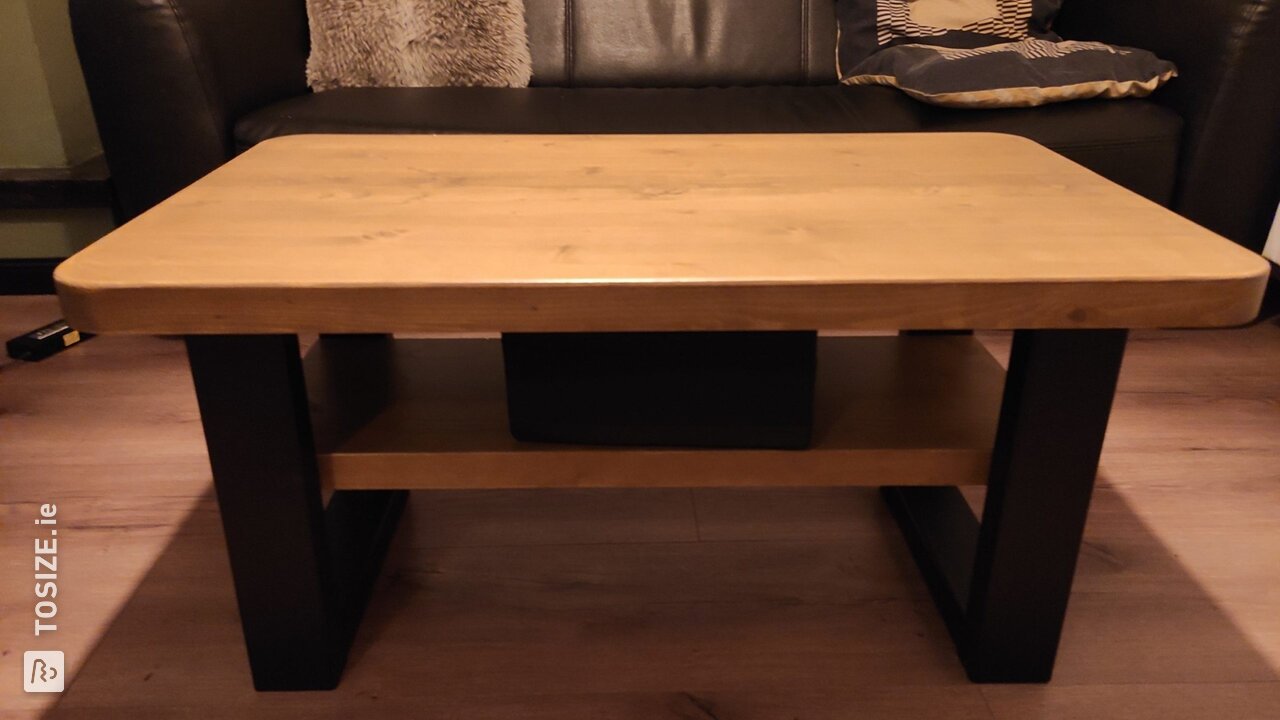 Create this project yourself with sheet material cut to size by TOSIZE.ie!
What have you made?
We have made a dining table top and a matching coffee table from spruce timber panel of 40 mm thick. The coffee table has a second top, so that it fits between the legs.
How did you make the tables?
First we decided which legs and which size table we would like. This is based on how many guests we want to be able to receive and how big the table can be in our living room. After this I figured out how big the top should be. We then ordered the legs and then finally decided how big the wood should be. At the coffee table we looked at how big the top had to hang over it so that it was in proportion to the dining table. In addition, it was well measured how large the intermediate leaf for the coffee table had to be. Everything ordered on TOSIZE.com and eagerly waited until the delivery day .... When the wood was there the same day everything was well sanded, first coarse then fine. Maybe it was wise to let the wood rest for a few days and get used to the climate in our home, but we were too enthusiastic. After this, we applied 1 layers on the bottom and 2 layers with inner stain on the top. When this dried everything was mounted on the legs. The middle shelf for the coffee table had to be attached to the steel leg with iron corners.
What are the measurements?
The dining table is 220.0 cm by 100.0 cm. Corner radius 10.0 cm. The coffee table is 90.0 cm by 53.0 cm Corner radius 5.0 cm. The middle top of the coffee table is 78.0 cm by 28.0 cm.
Experience with TOSIZE.com
Great service, great site, great price!
What others made with Timber boards