TV furniture multiplex poplar and Ikea Metod by Annemiek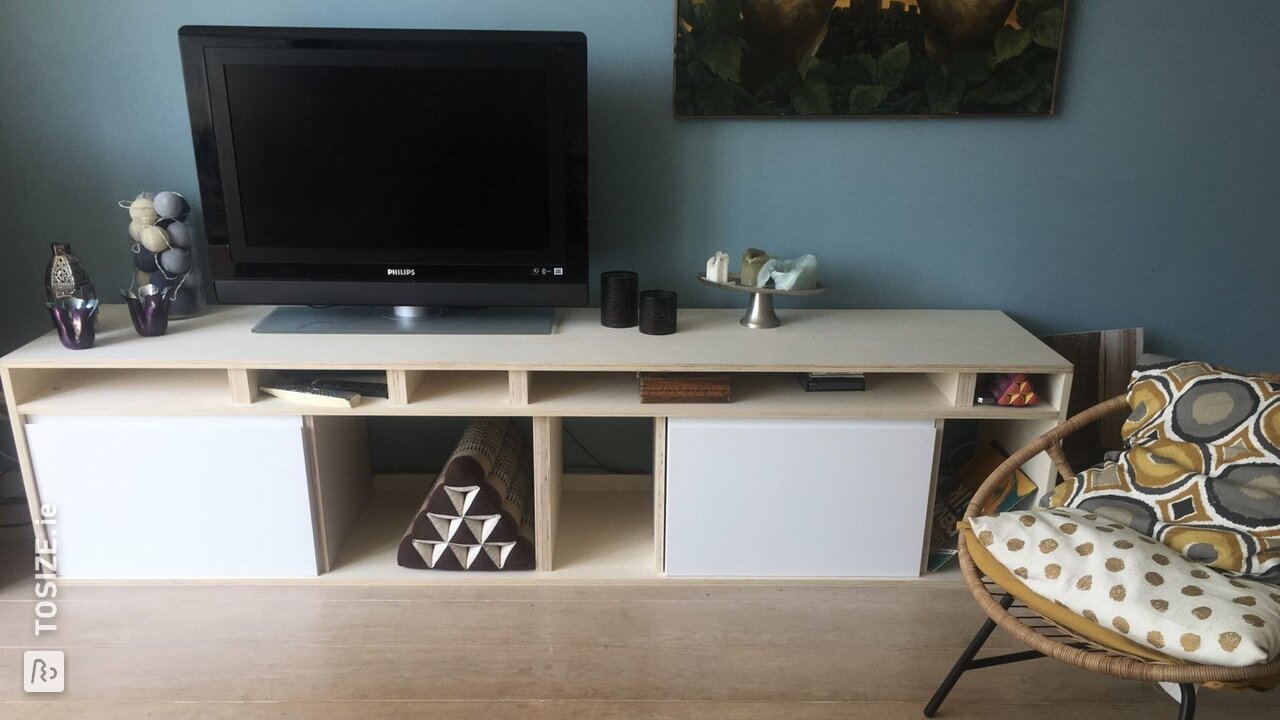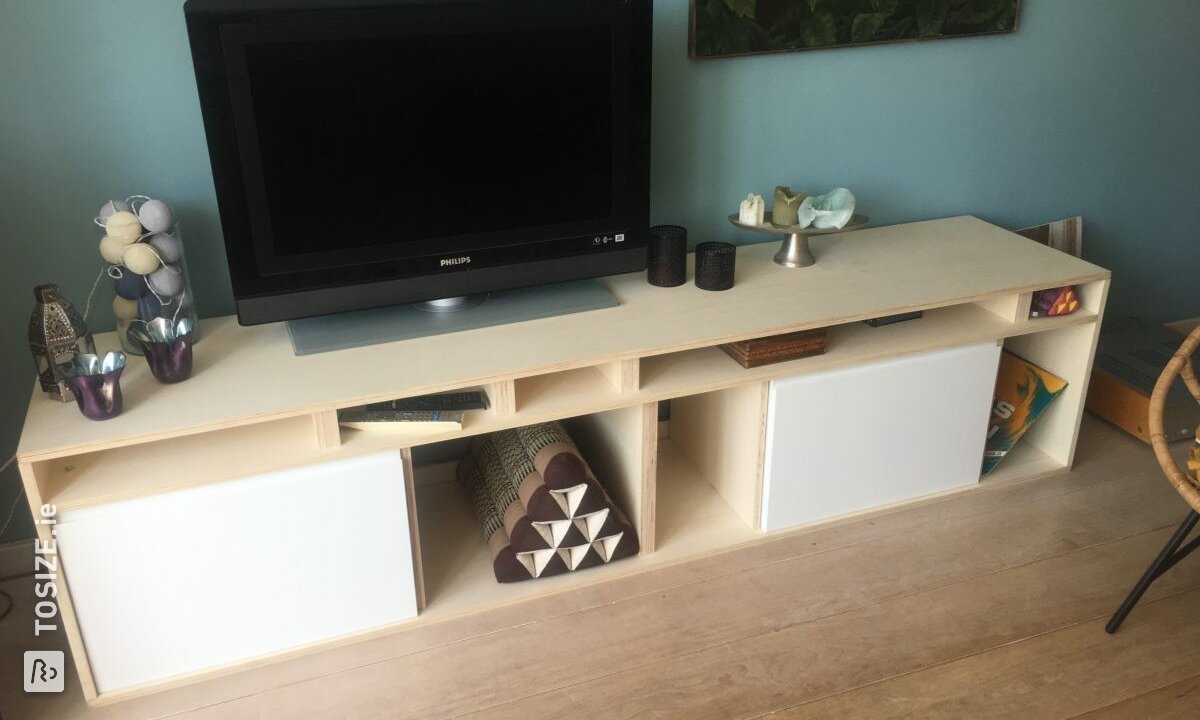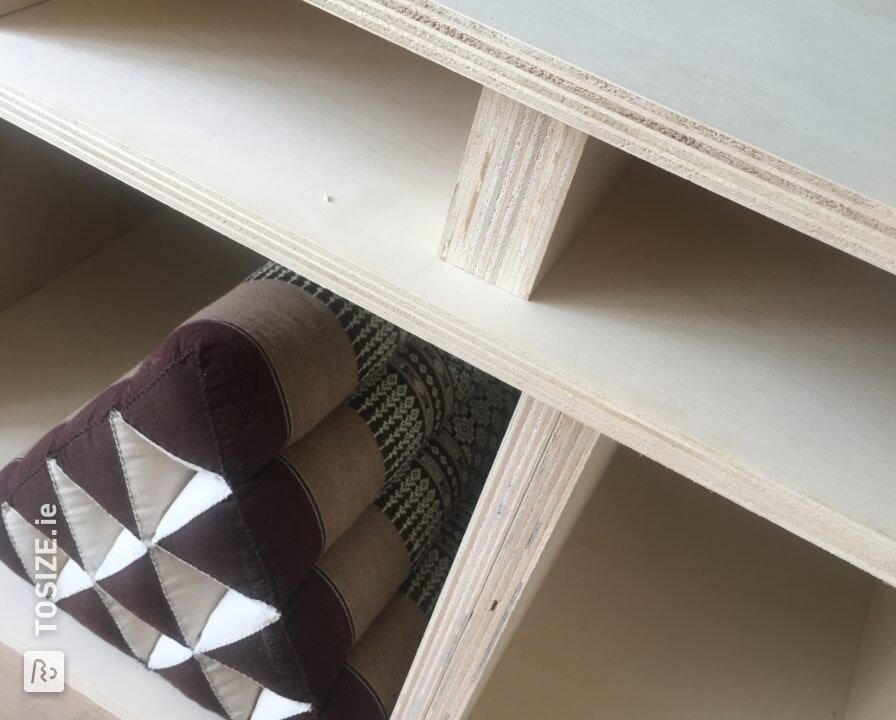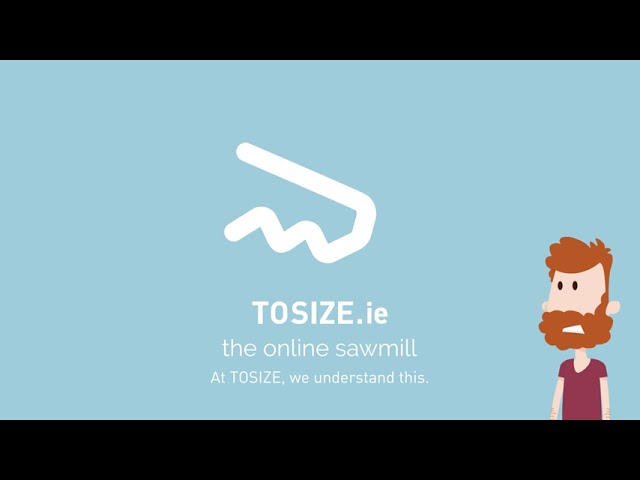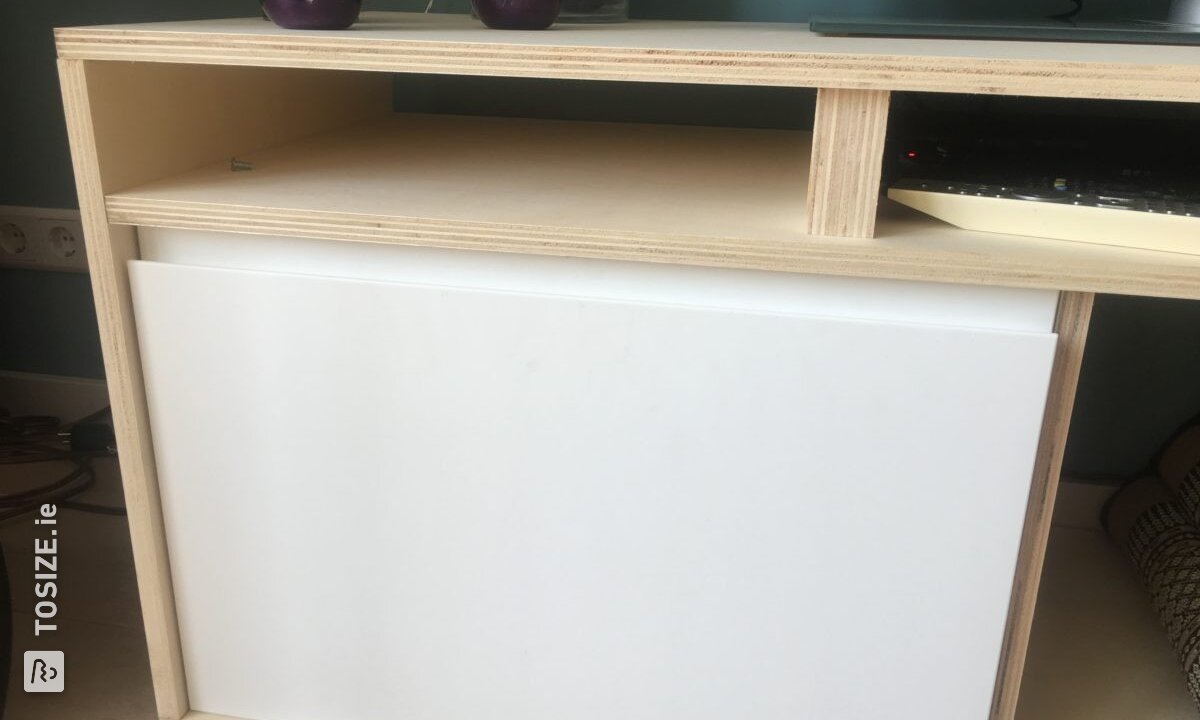 Create this project yourself with sheet material cut to size by TOSIZE.ie!
Annemiek heeft van multiplex interieur populier een tv-meubel gemaakt, met door TOSIZE.ie op maat gezaagd plaatmateriaal. De kastjes heeft ze op de IKEA METOD kastsysteem geplaatst. Hierdoor zijn de kastjes enorm stevig. Wil jij ook een tv-meubel van multiplex populier? Lees hier er meer over!
To make this TV cabinet I chose to use Multiplex Interior Poplar. I did this because of the almost white color of the wood and the light weight. The 4 cm thick transverse partitions ensure that the shelf can support the TV without bending. I have not glued these on, I have deliberately chosen for the partitions to fall inwards, which shows a bit more slender. The cabinets that I have placed in it are from the IKEA METOD cabinet system, sturdy and with a very nice matte front. They are the horizontal top cabinets of 60 cm wide that are placed upside down, so that the flap opens downwards. The biggest job was measuring, after all, the cabinets had to fit exactly. As with my previous order at TOSIZE.ie, the plates were sawn to the millimeter, so the cabinet was assembled within a few hours!
Net als bij mijn vorige bestelling bij TOSIZE.ie waren de platen tot op de millimeter nauwkeurig gezaagd, dus de kast zat binnen een paar uur in elkaar!
What others made with Plywood