DIY: Make your own coat rack and wall cupboard for the hall, by Stijn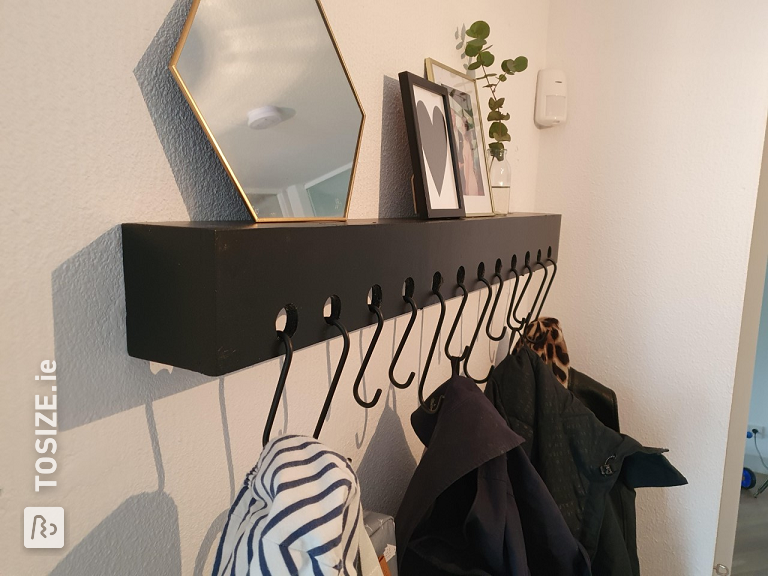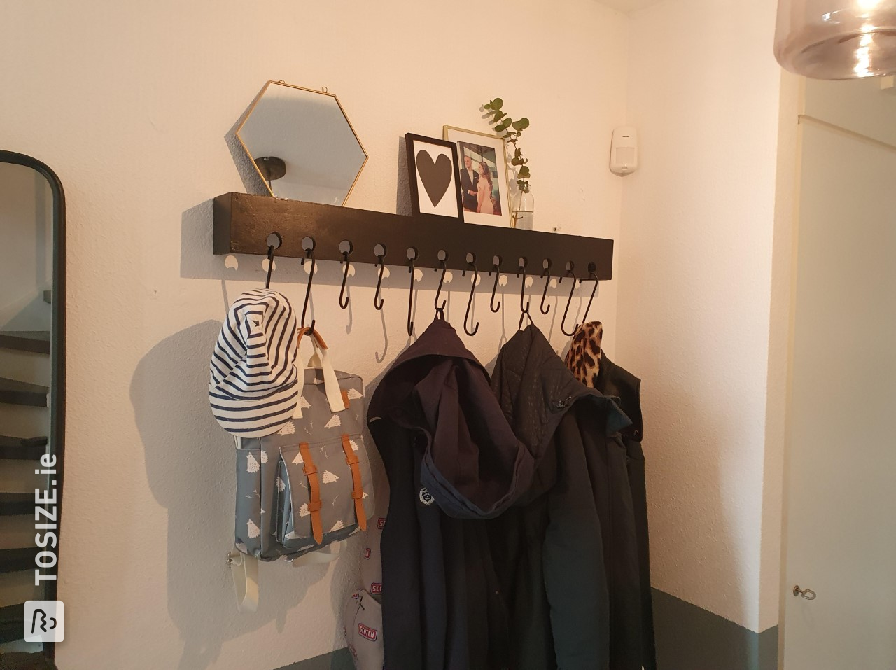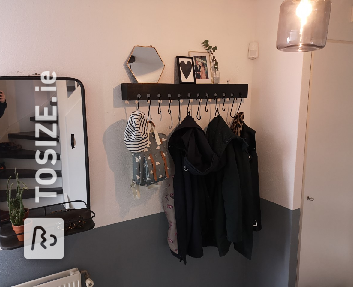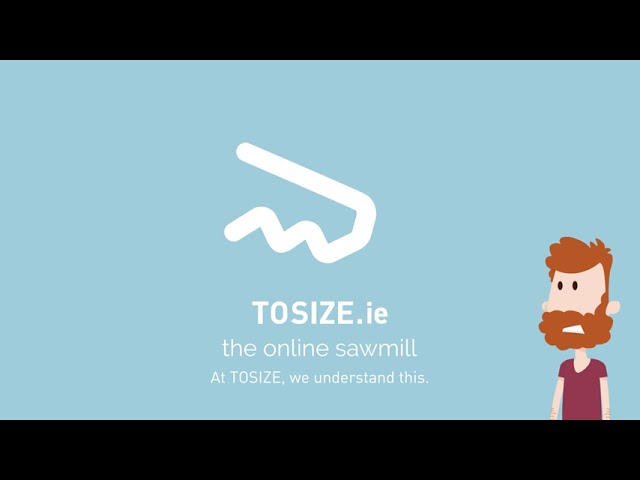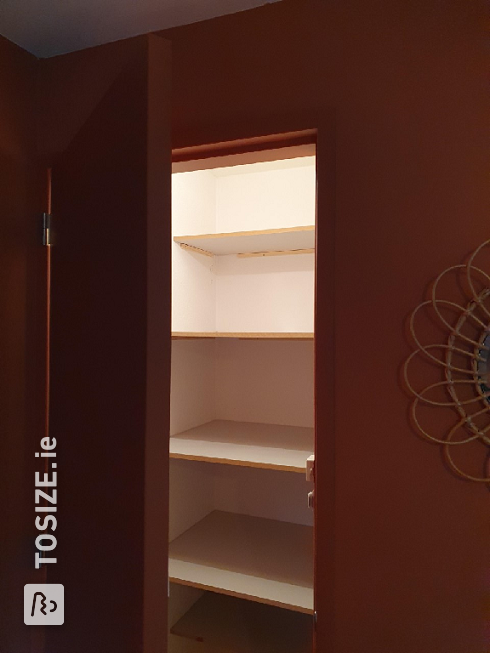 Create this project yourself with sheet material cut to size by TOSIZE.ie!
Description
It is already the second time that I have ordered wood on TOSIZE.co.uk. again a super good service with perfectly measured wood. This time we have carried out two projects as can be seen in the photos. My wife made a coat rack based on a picture in a magazine. She also used iron hooks to hang the coats. These were bought from the Xenos. I also made shelves for a wall cupboard. I made shelf supports from spruce slats. The shelves are from MDF.
Practical DIYs for more storage space in the entrance hall
We have ordered sheet material from TOSIZE.co.uk for various ideas.
DIY coat rack
The picture speaks for itself. A speed drill used for the holes. Small screws to mount it and iron corners to hang it.
DIY Wall Cabinet
I first placed the shelves level in the wall cupboard and marked them. Then I pre-drilled the spruce slats, then copied the holes on the wall with an awl and made the holes with a drill, placed the plug and mounted the slats against the wall. Ready.
Finished format: What are the outer dimensions?
Coat rack: L90.0xH105.0xD85.0 cm. Created from MDF . Shelves : The walls were not completely straight, so saw the shelves exactly to size. For this it is MDF and the spruce battens are used.
Experience with TOSIZE.com
As said, placed an order a second time and again very satisfied. Thanks for the service.
What others made with Beams and Battens en MDF