Easily make a desk yourself, just like Arna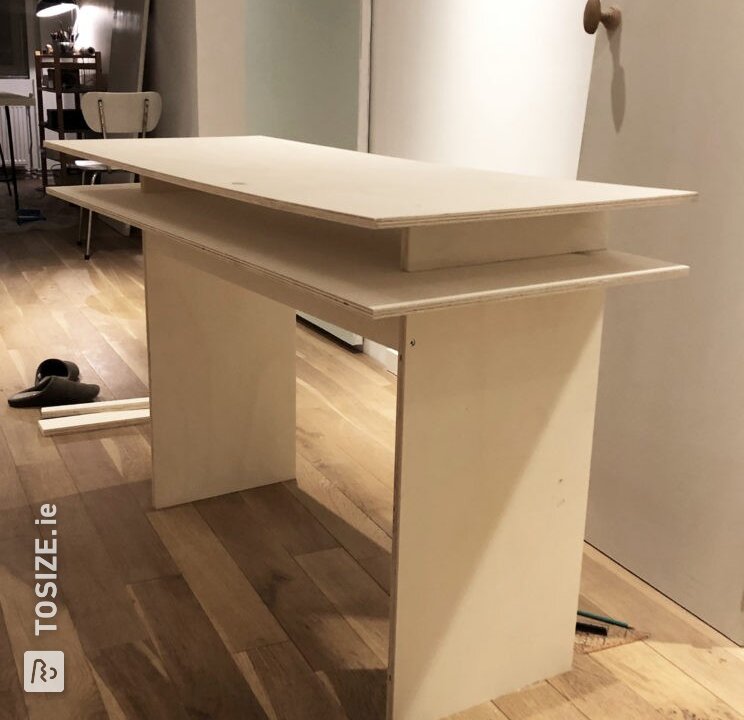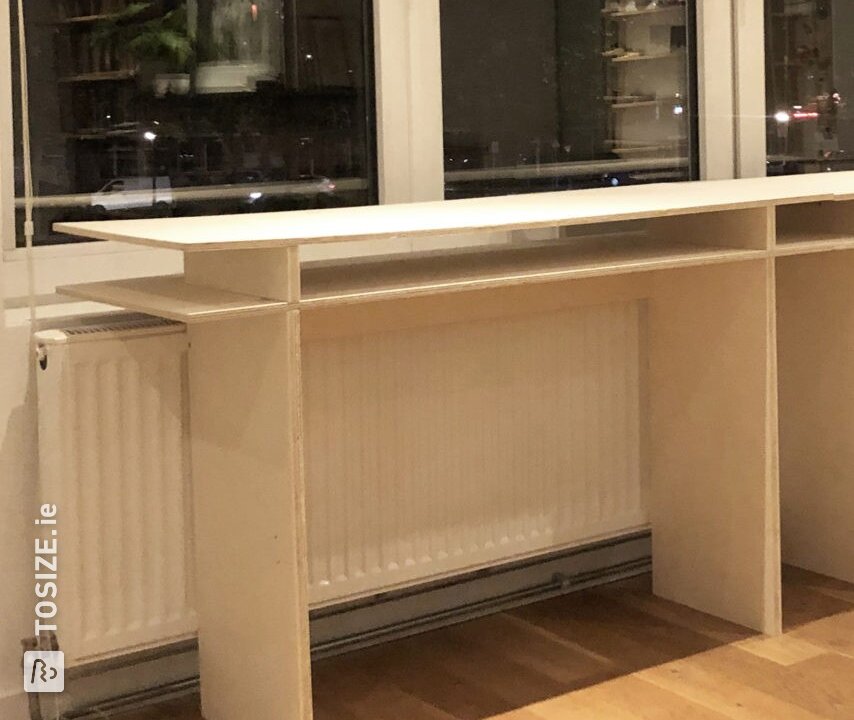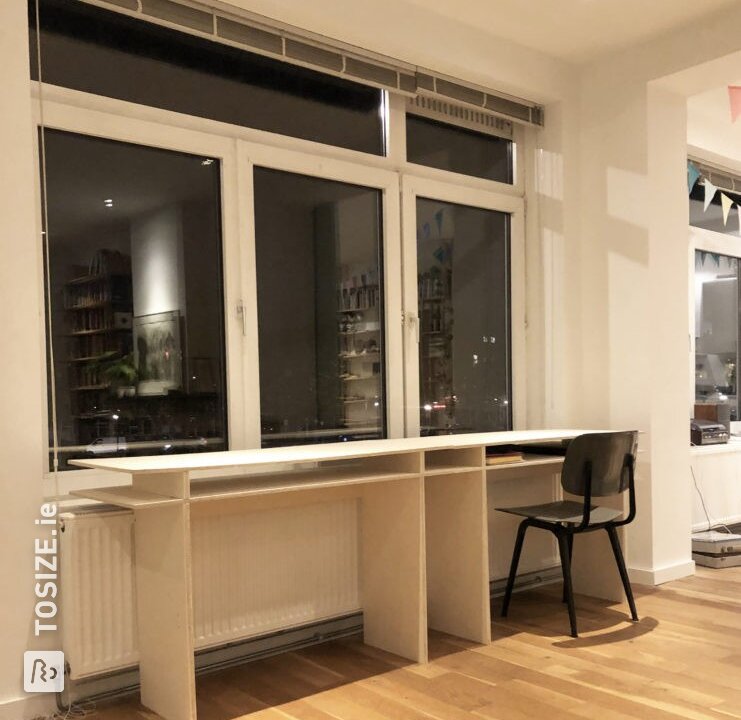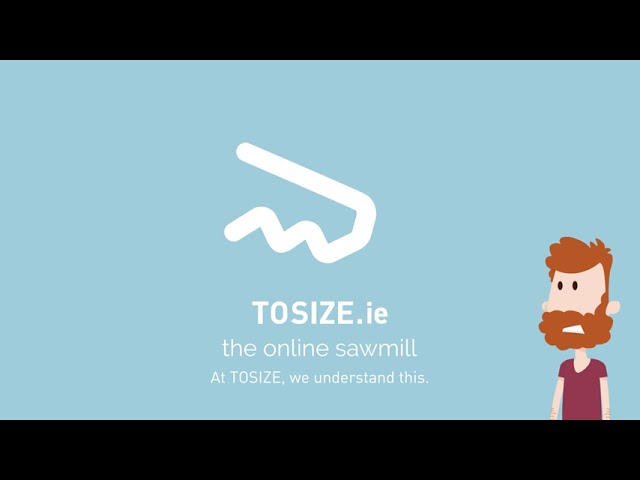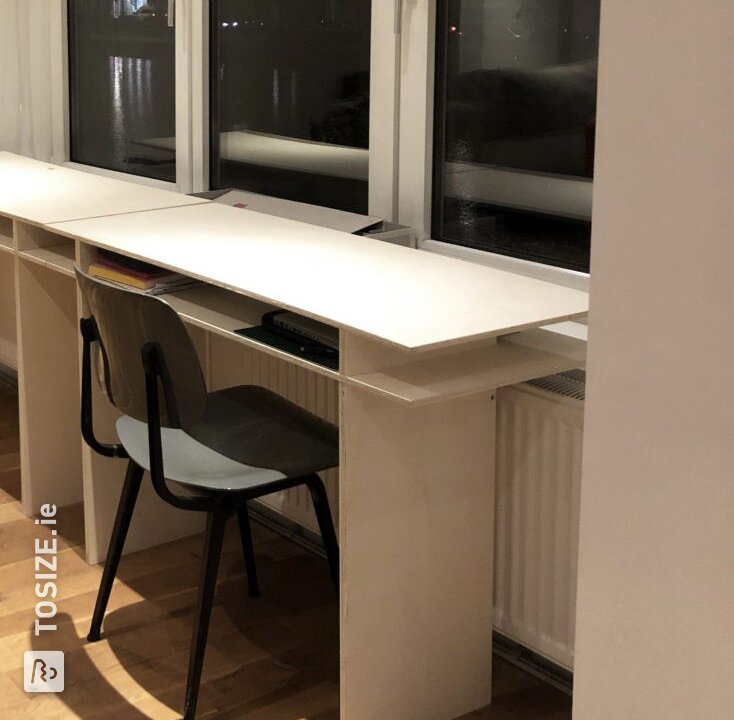 Create this project yourself with sheet material cut to size by TOSIZE.ie!
This is a simple desk consisting of only 7 planks that can easily be attached to each other with simple dowel connections. The double top shelves provide extra storage space for, for example, paper and other items. The table is very light and easy to move. You can also make several of them and link them together, or else you can use them separately. If they are placed against the wall, they can also be used as a cupboard in the hallway. So a lot of uses for this table! The size is 125.0 cm by 50.0 cm and it is 70.0 cm high.
What others made with Plywood