Extension of existing cabinet with OSB, by Michiel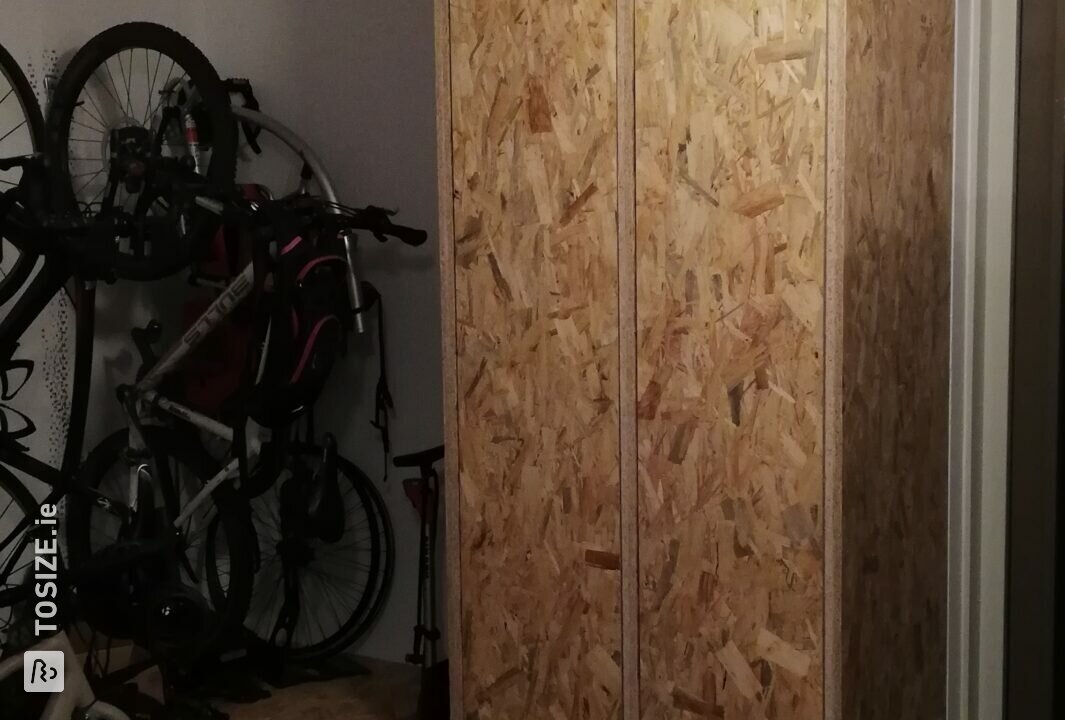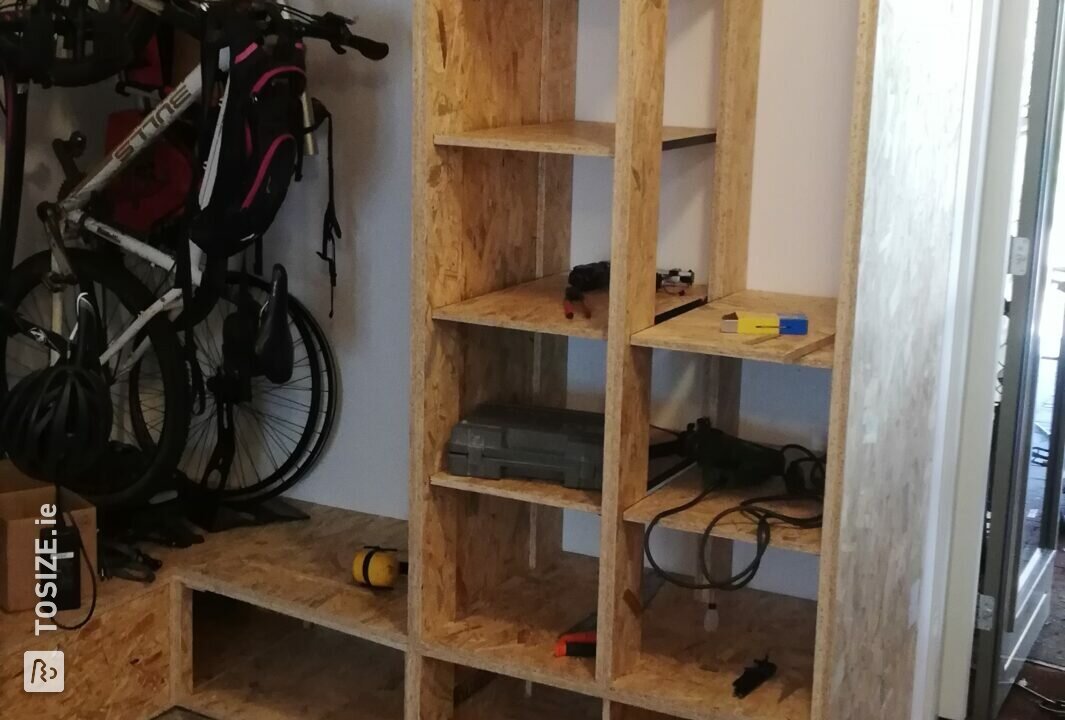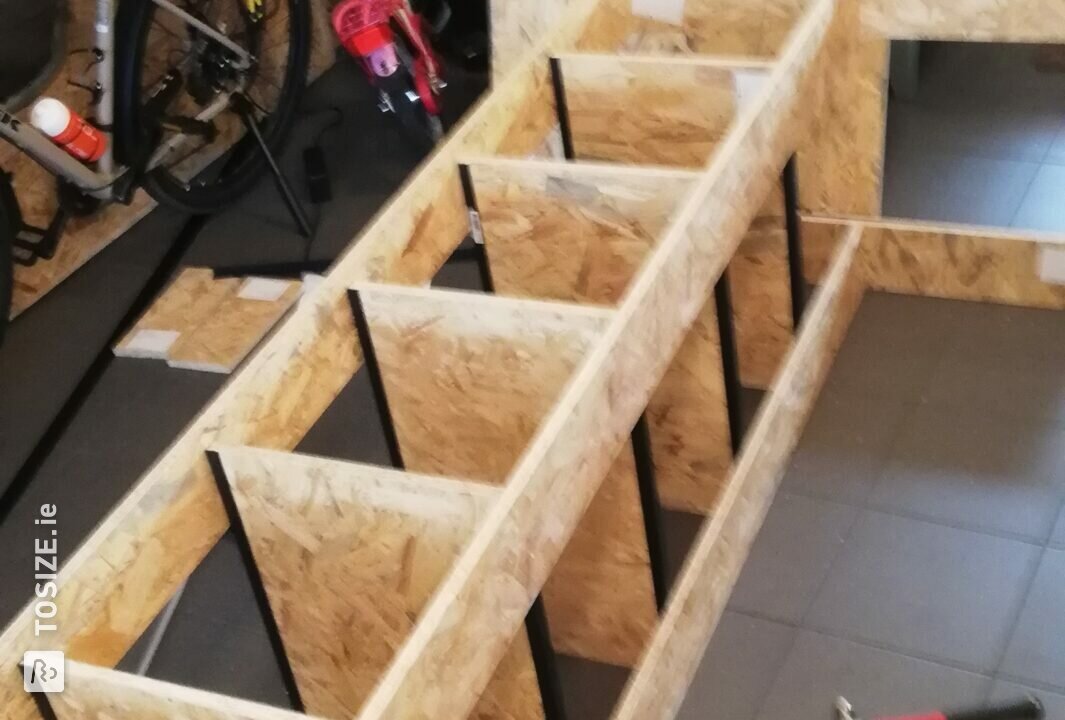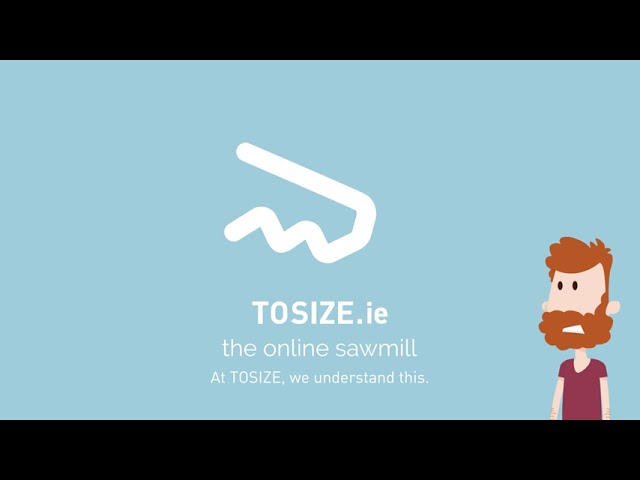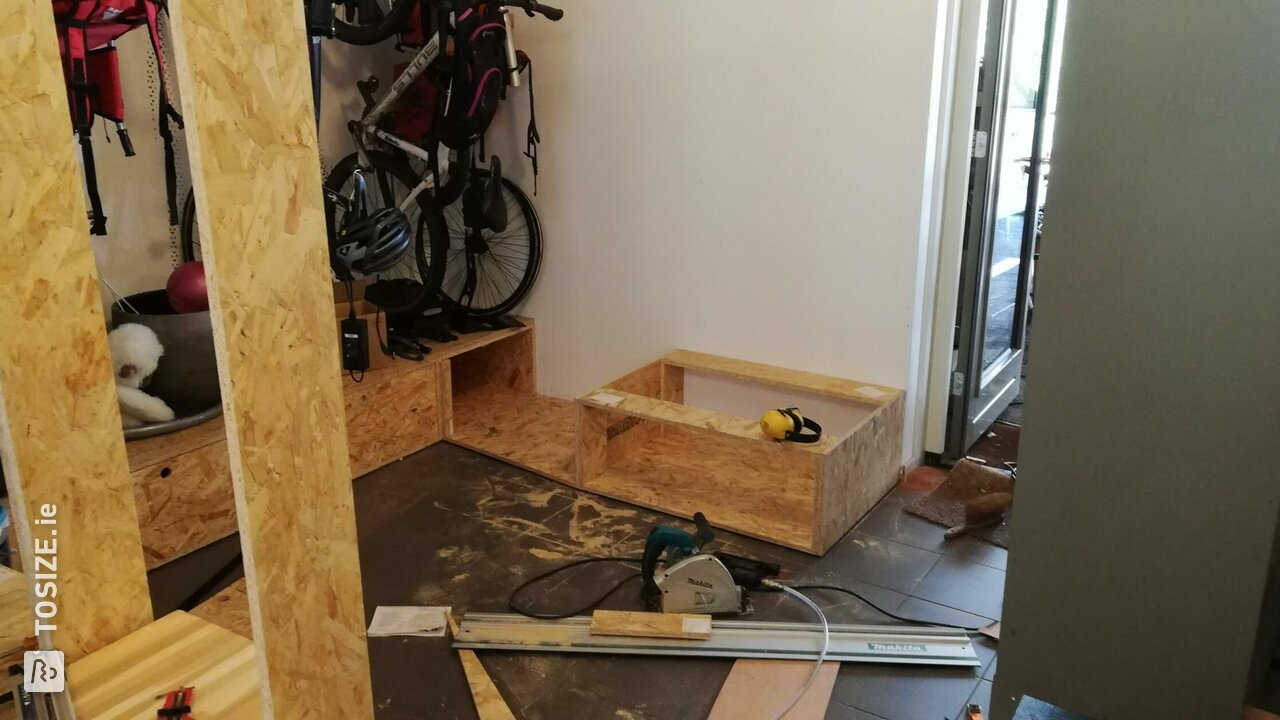 Create this project yourself with sheet material cut to size by TOSIZE.ie!
definition
An extra cupboard in the shed. The existing cabinet has become too small. With the expansion we can handle it again in the coming time
Robust OSB storage cabinet
Ordering wood, super easy. Almost everything custom. Everything worked out in a drawing with working order. 26Fitted everything together with a tacker for the first time. With the OSB, the heads are barely visible. Cabinet assembled in parts, then attached to the wall so that everything stands and remains square and straight. Finally, the doors were hung with Blum hinges. All that's left to do is clean up the mess and pack the closet. Nice work, if I do say so myself...
Custom made storage cabinet
260.0 x 90.0 cm base cabinet 350.0 x 160.0 cm
Experience with TOSIZE.com
Super convenient, everything neatly delivered to your home. Sawing takes the most time of a job like this.
What others made with OSB