Homemade minimalist cabinet from Multiplex Poplar, by Skander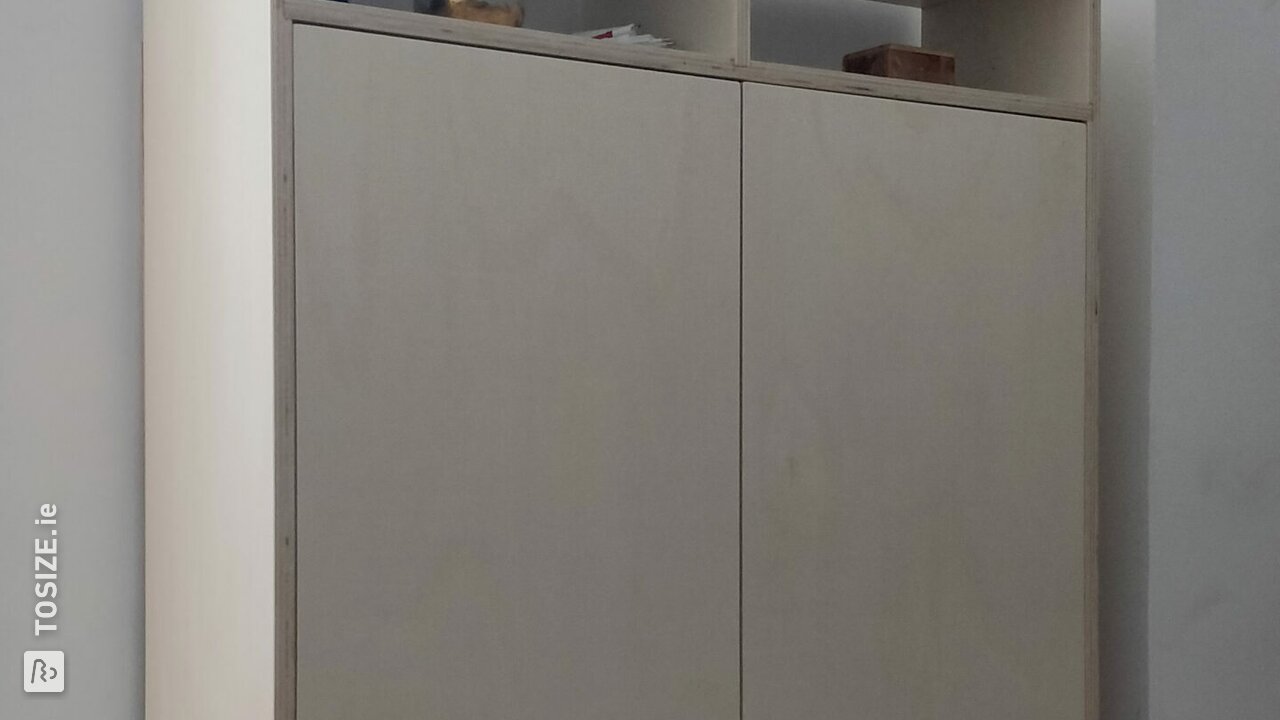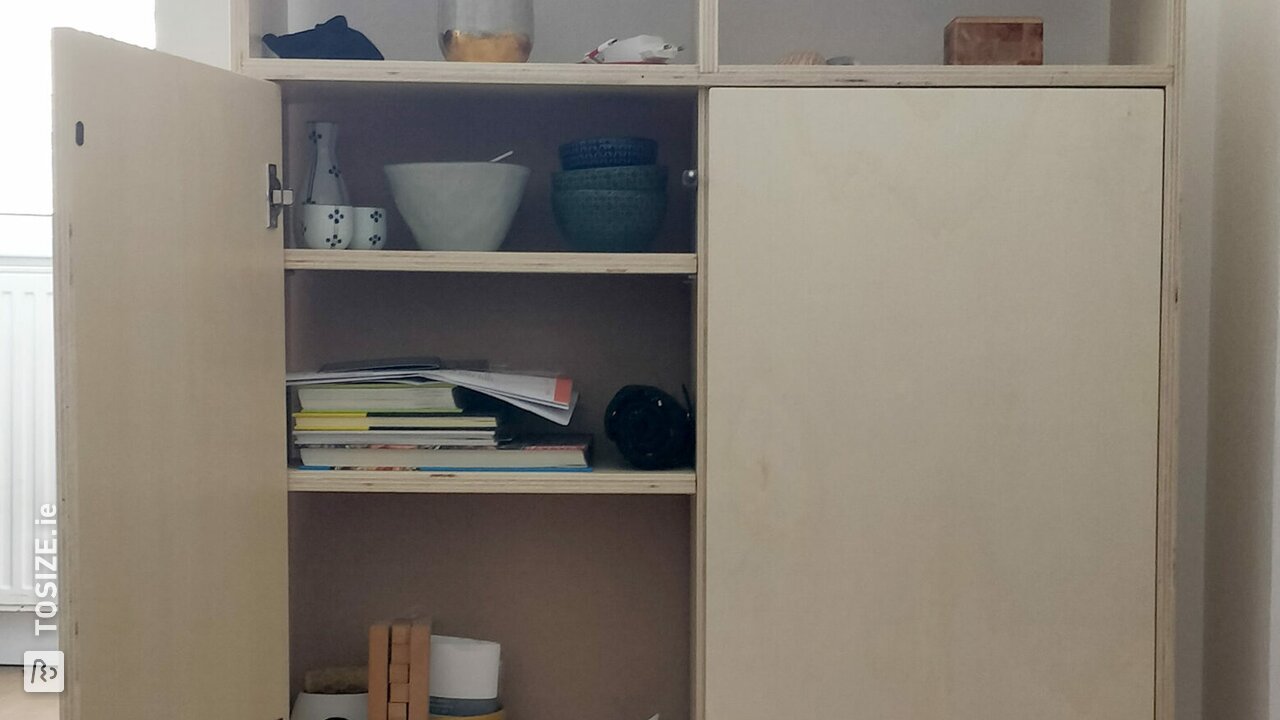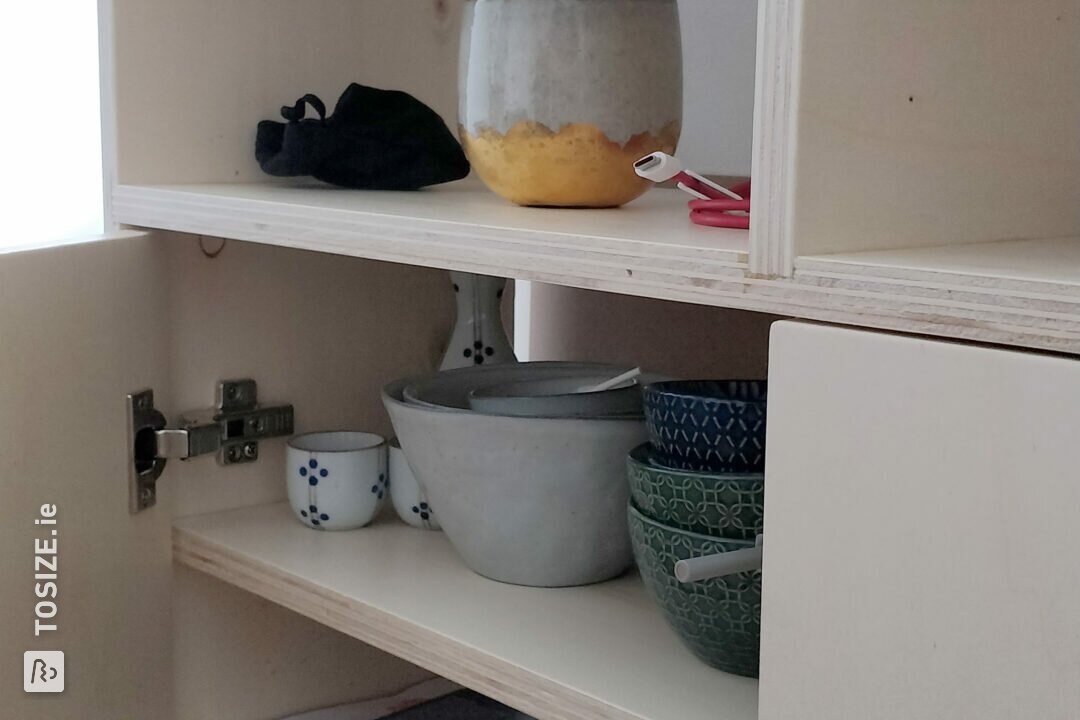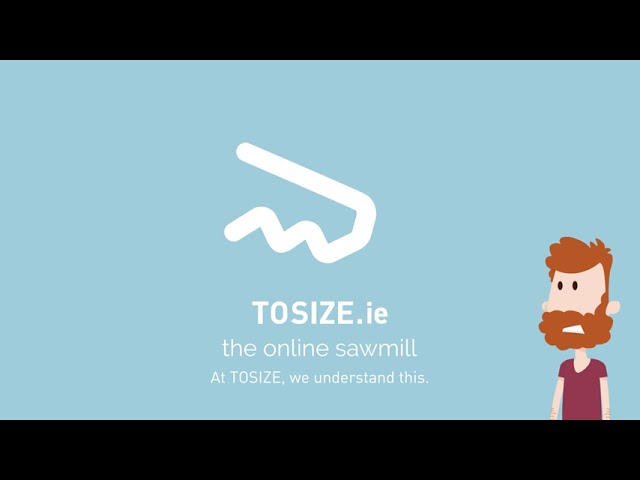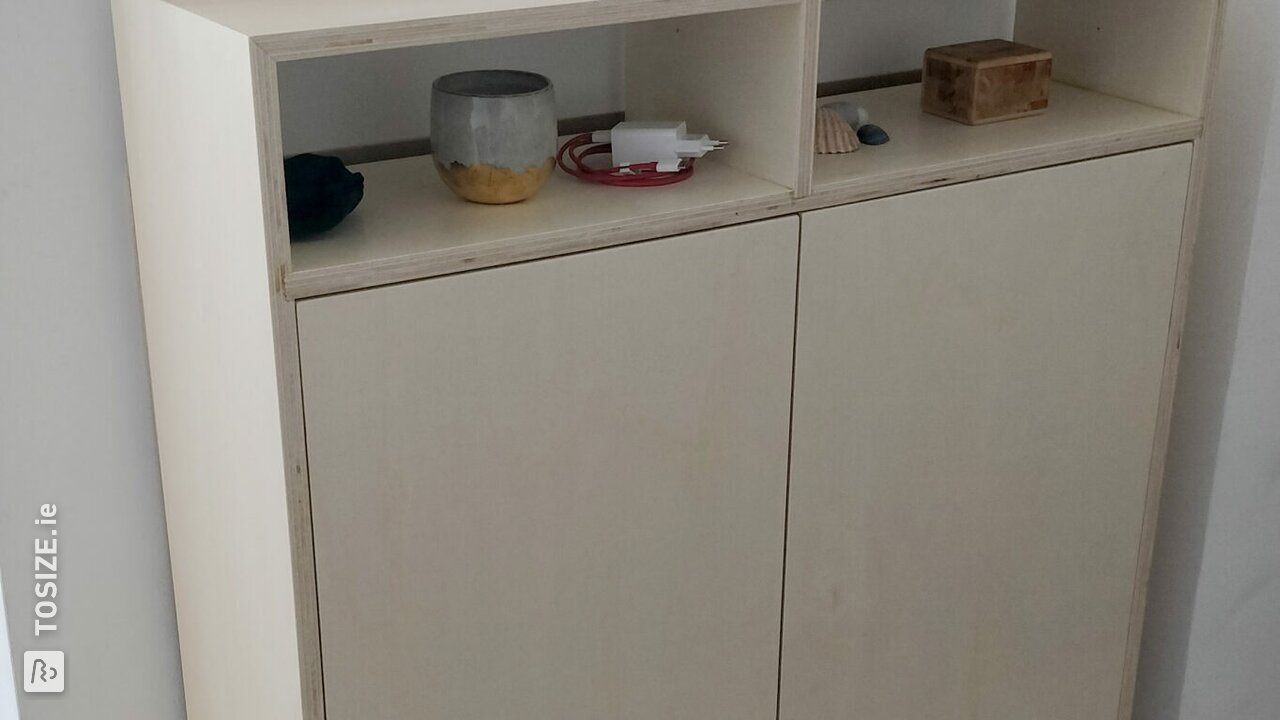 Create this project yourself with sheet material cut to size by TOSIZE.ie!
definition
For our small studio we made a cupboard to create more storage. The two doors open by pushing on them. In it there are 4 shelves to put all kinds of objects on. At the top there are two compartments kept open. We have set up the box. We ordered them online from a Scandinavian store.
Minimalist storage cabinet
After we ordered the poplar plywood sheets, we processed them with the help of a router to make nice connections, without screws. The connections were also reinforced with the help of a slat cutter. We also installed the hinges ourselves in combination with a push to open system. As a result, handles were not necessary. This has resulted in an extra minimalistic look. We have finished the wood with a slightly glossy parquet lacquer.
Custom made cabinet
90,0 x 90,0 x 25,0 cm
What others made with MDF and Plywood