Mount heavy industrial lamp on plaster ceiling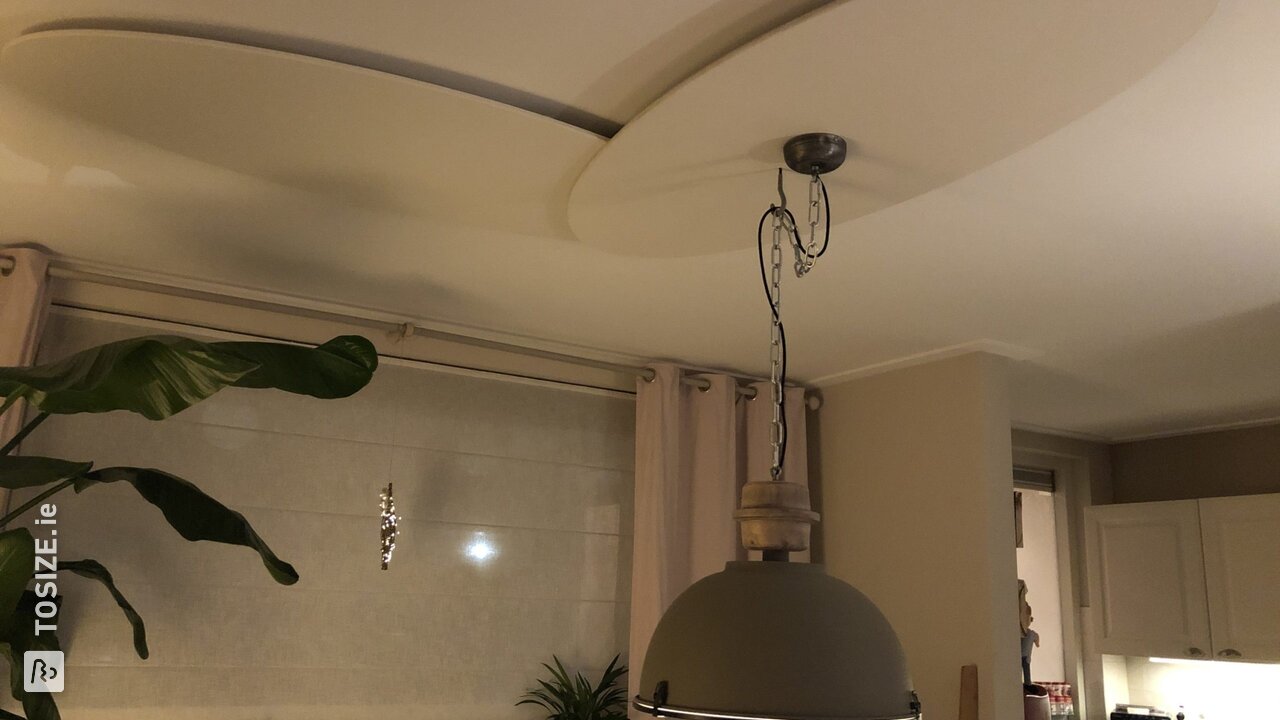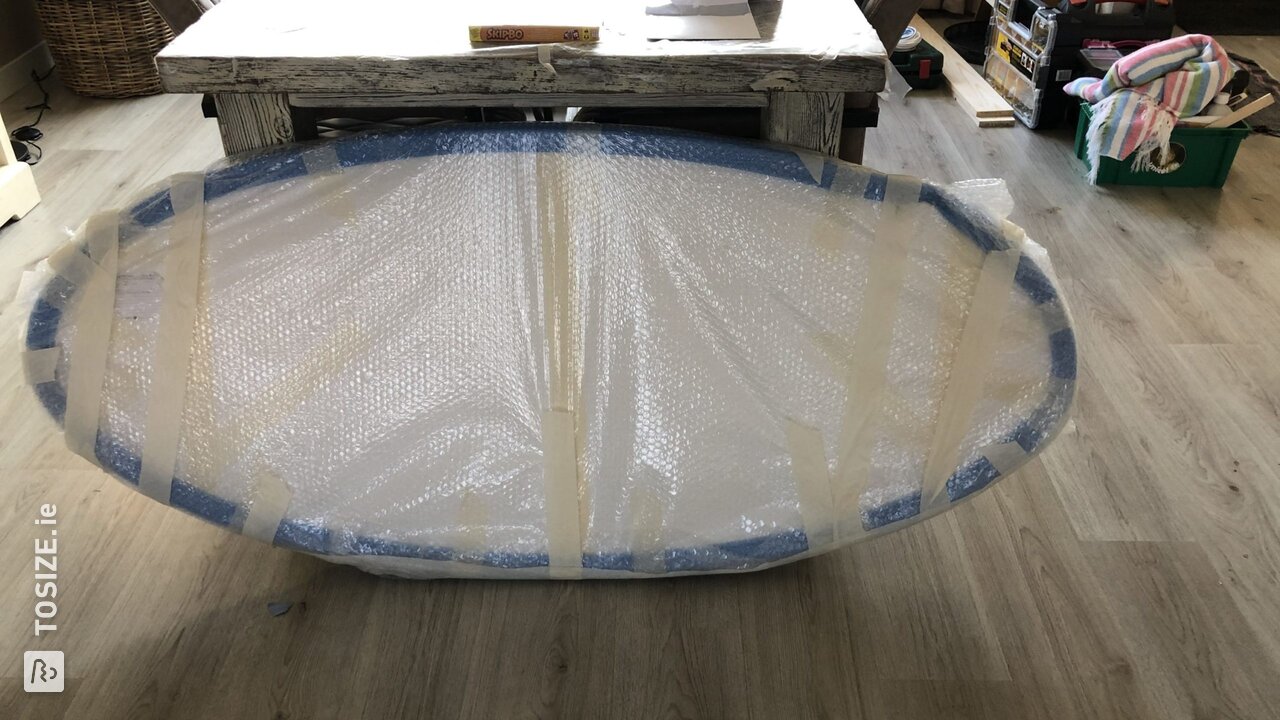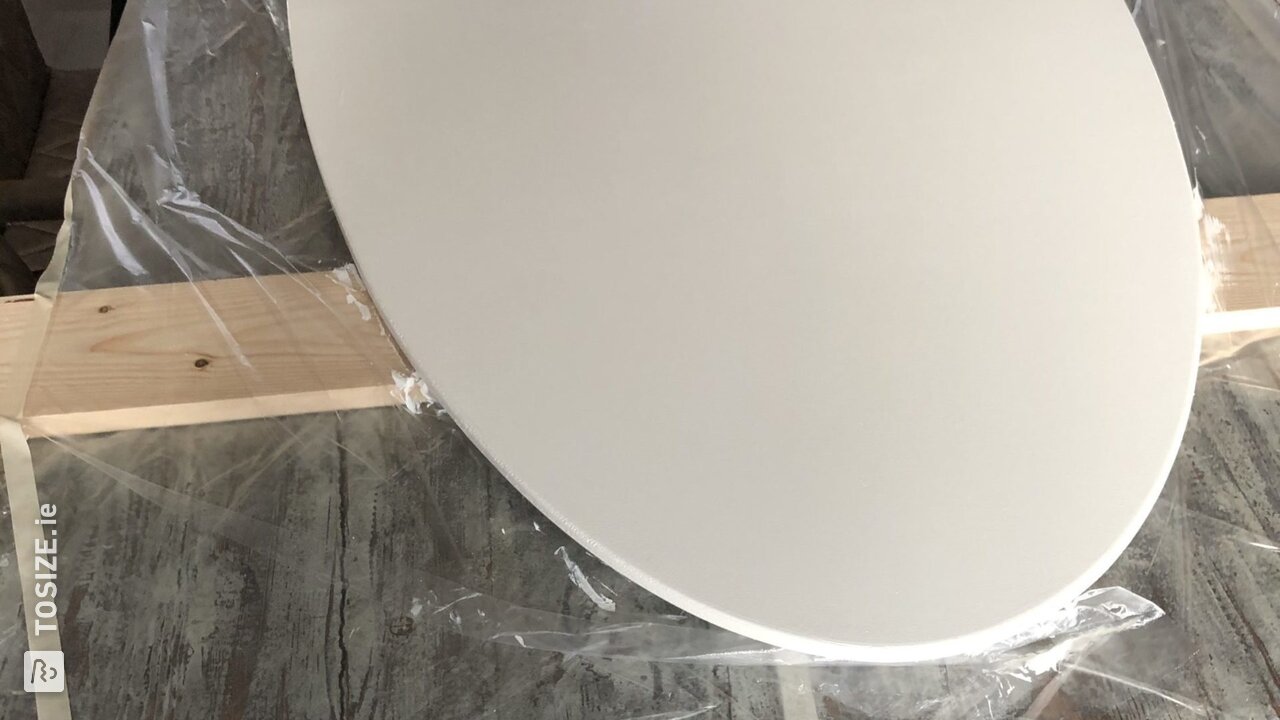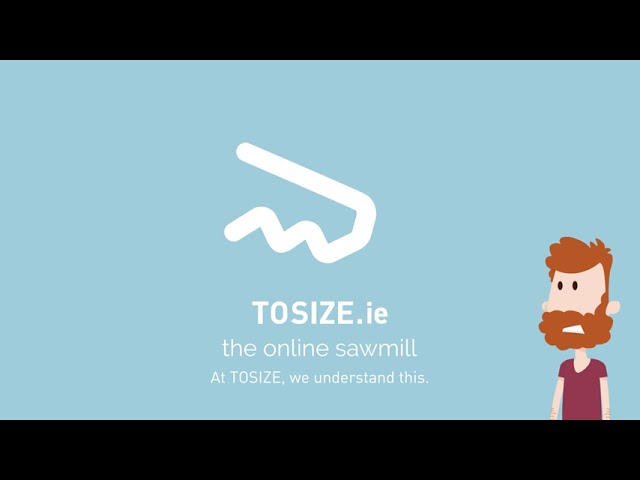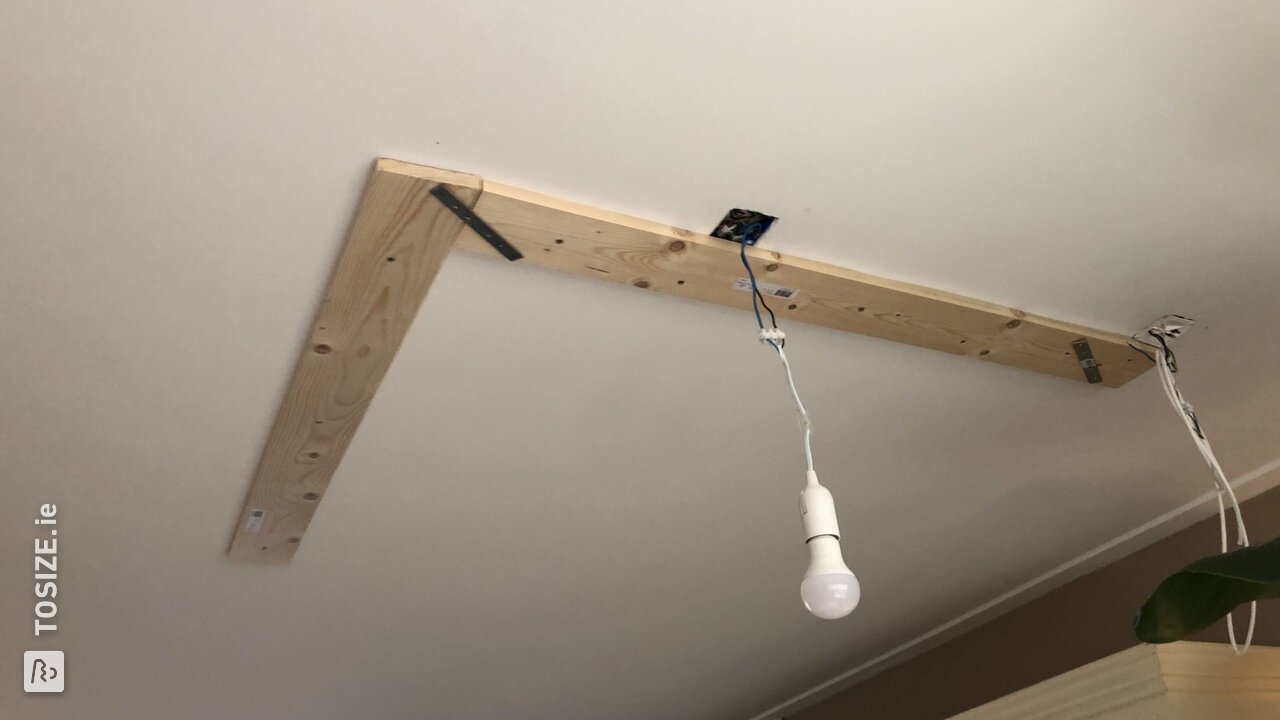 Create this project yourself with sheet material cut to size by TOSIZE.ie!
Description
I had the following challenge: Mounting a heavy industrial lamp on a plaster ceiling. An additional problem was that there were two connections that were both too far away. I didn't feel like having covers and strips on the ceiling. I wanted a neat finish with a nice plate. But I needed two plates to cover everything up. That is why I chose to mount oval plates. That makes it a bit more playful.
How did you proceed?
First attached two slats (at right angles). I attached these firmly to the ceiling beams with screws. The plates are made of Multiplex Interieur Poplar. That is very light material. Very nice if you have to attach them above your head. But it is sturdy enough and fixes well with screws. I have opted for the "grounded" version. These have been well primed and 1 top coat was sufficient. I also chose to hang the plates floating. Metal plates attached and pushed together. Of course the lamp itself is screwed through the plate with two large screws into the underlying bar. And also a large hook is mounted to carry the weight of the lamp.
What are the measurements?
The plates are oval (160.0 x 70.0 cm) and 12 mm thick.
Experience with TOSIZE.com
Lots of information and advice available on the website, so I found the right material. And beautifully sawn and finished. The delivery was also great!
What others made with Plywood