Suspended ceiling in kitchen with MDF 12mm panels, by Loek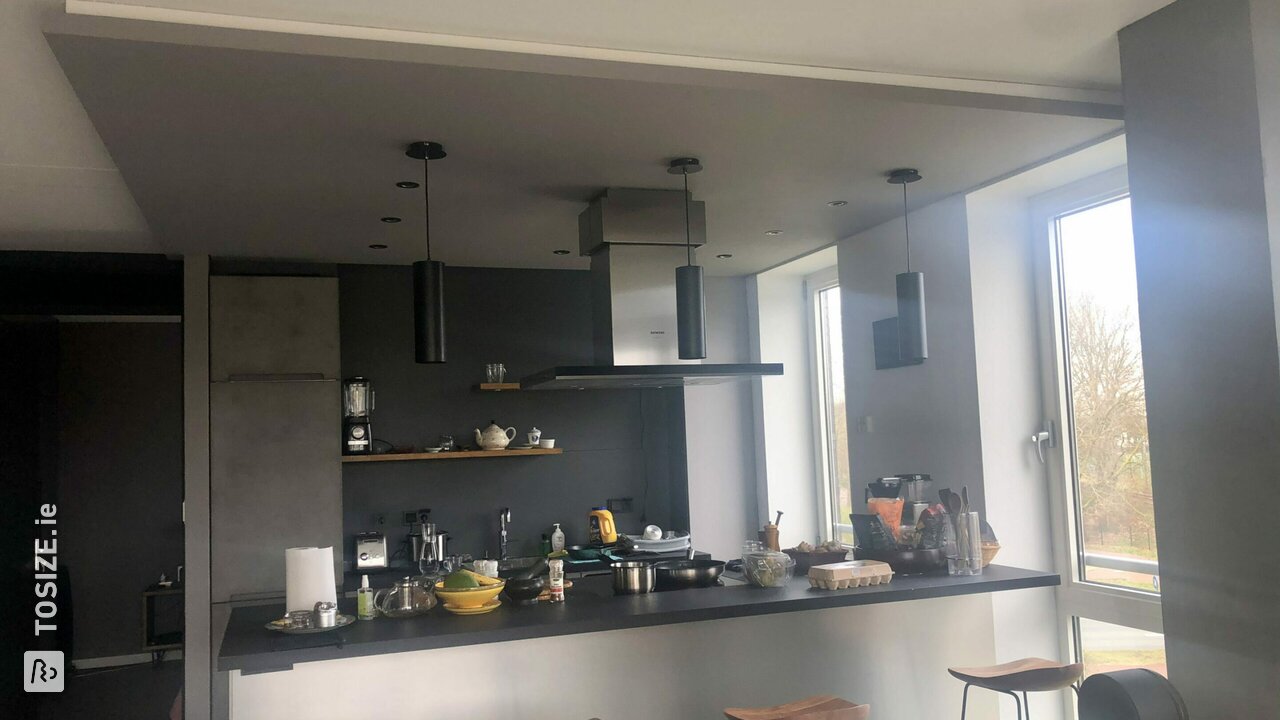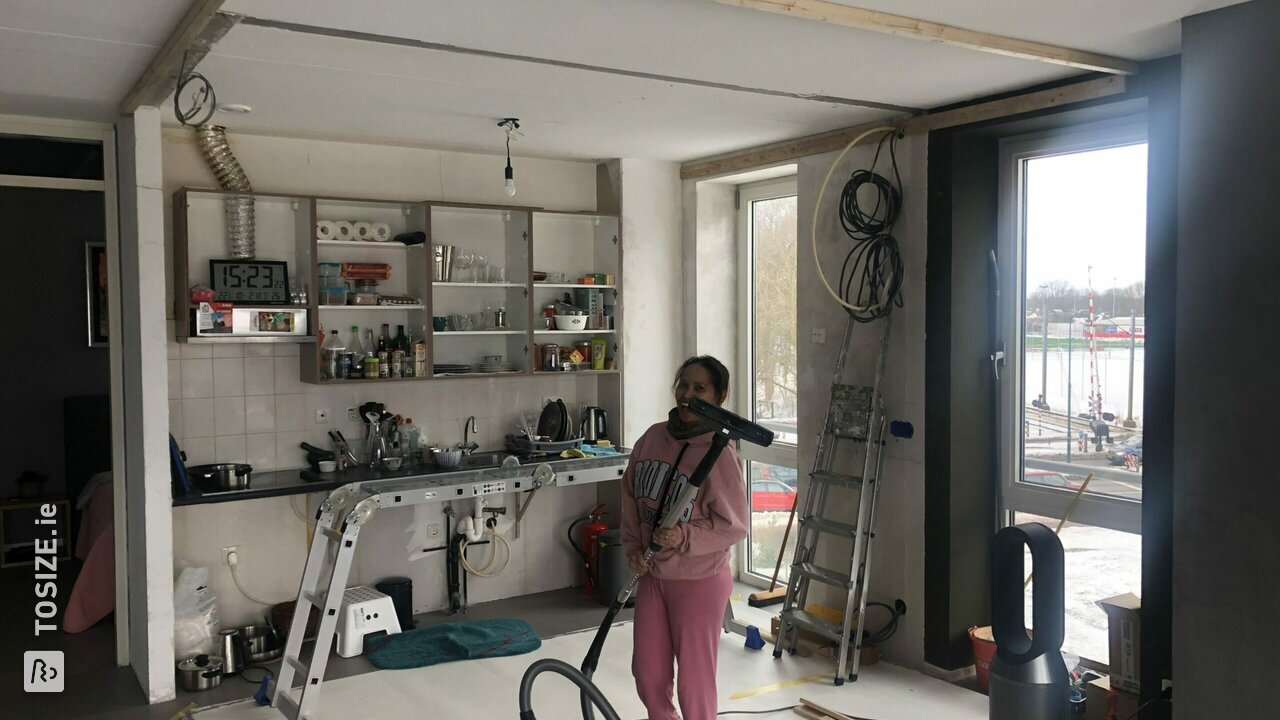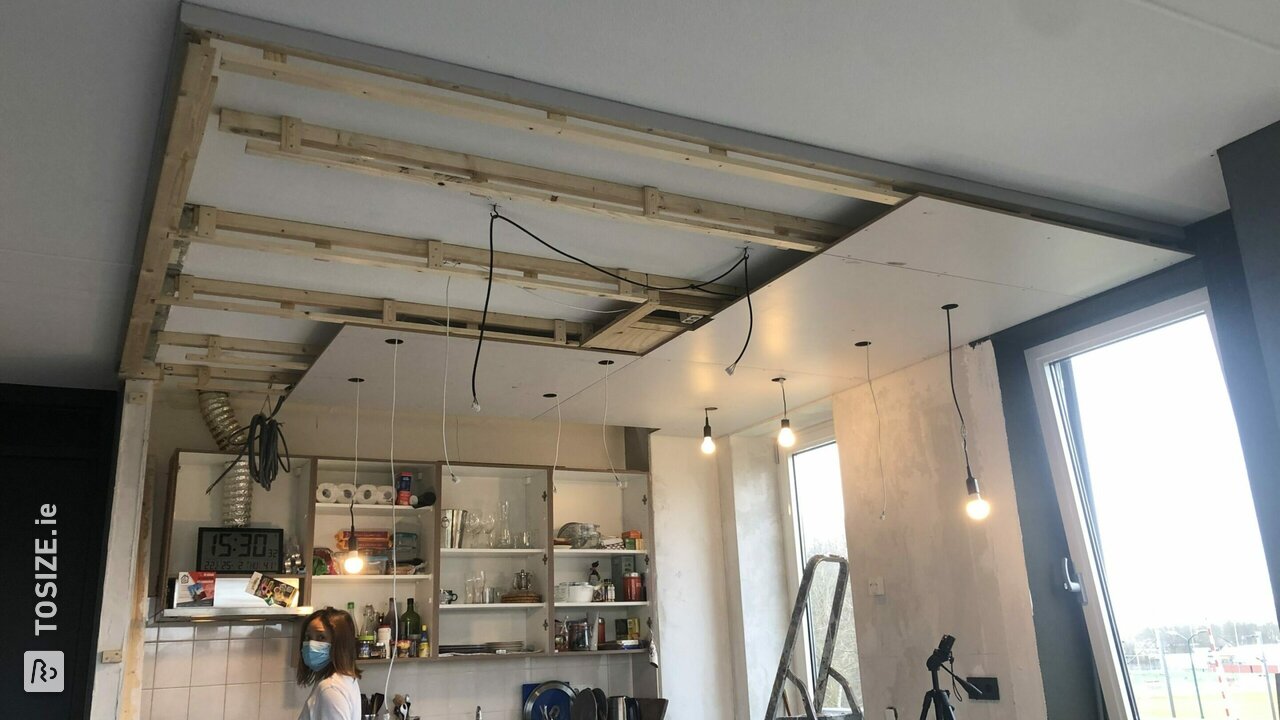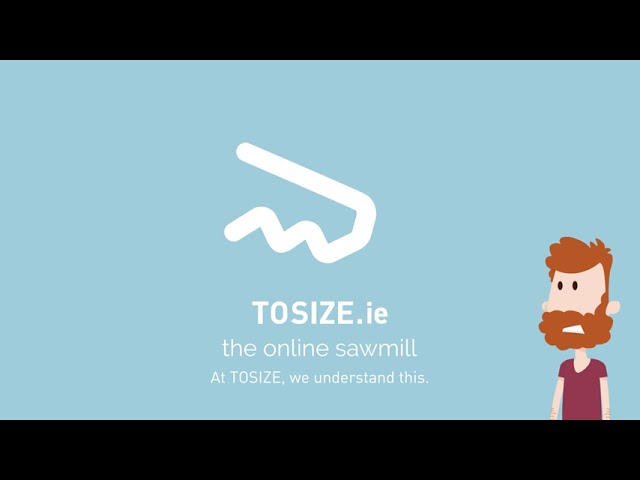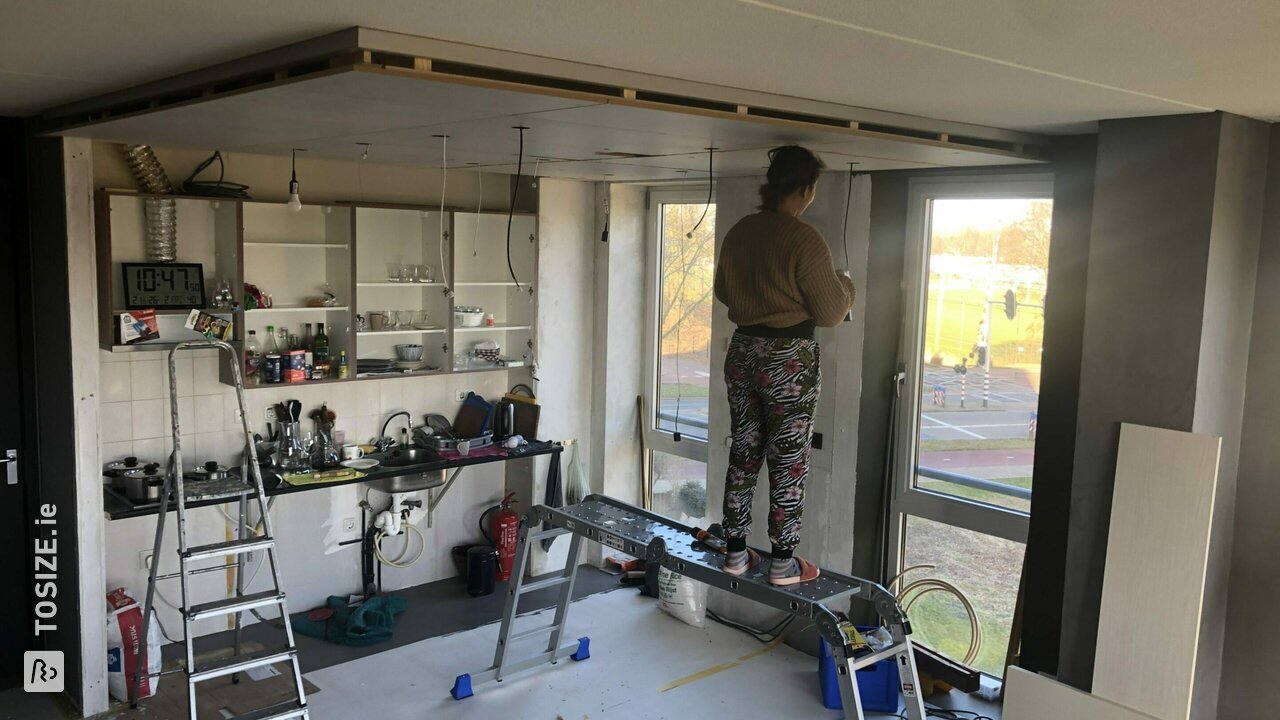 Create this project yourself with sheet material cut to size by TOSIZE.ie!
definition
To modernize our kitchen, we lowered the ceiling and finished it with 12mm MDF panels. Just puzzling to order the right dimensions, online that works perfectly. Everything very clear and step by step.
Suspended ceiling made of MDF
After installing beams on the ceiling and wooden slats as a supporting structure for the ceiling, we applied the MDF panels with bevelled edges (2mm 45°) sawn by TOSIZE.com. The ceiling is partly floating, which benefits the acoustics. In total we applied 10 plates of different sizes, the basis were plates with maximum dimensions of 122 x 122 cm. This is to make overhead work easier. The chamfered edges then made it easy to putty the seams before painting. Result is super tight!
The dimensions of the project
Ceiling is approx. 3 x 3 meters
Experience with TOSIZE.com
For years we have had wooden panels cut to size by TOSIZE.com for our projects, usually for custom furniture.
What others made with MDF