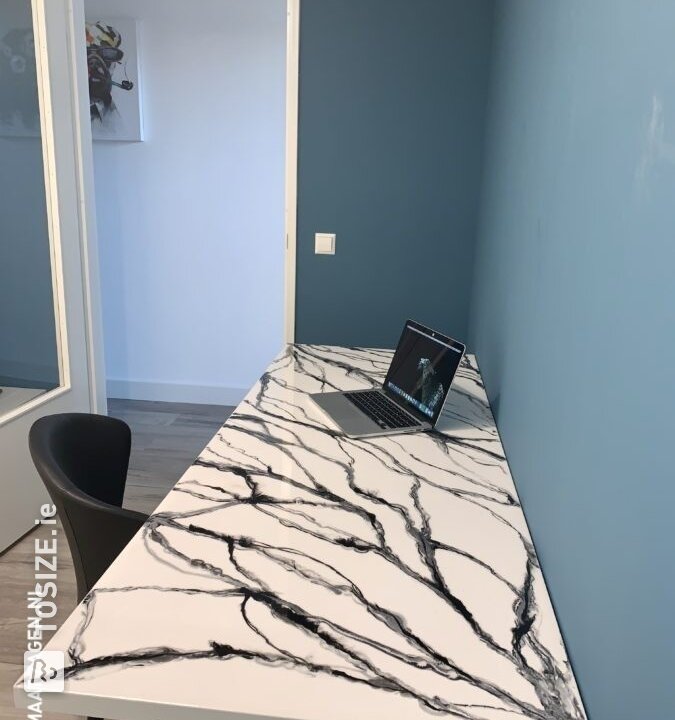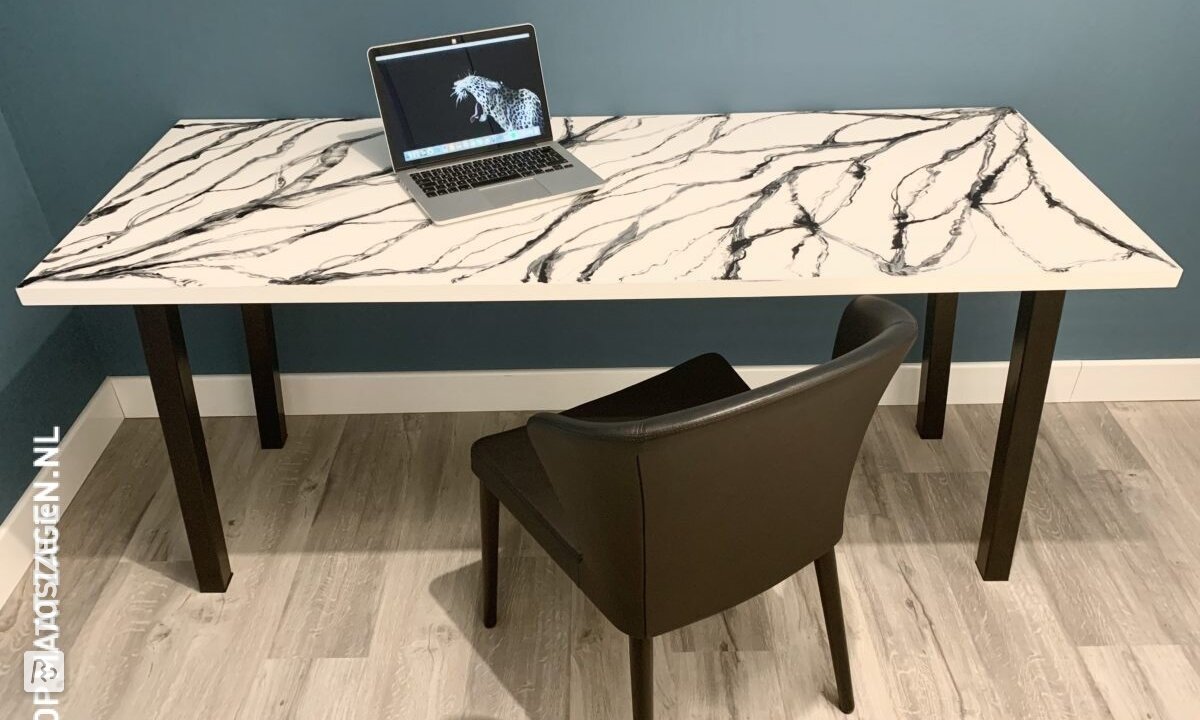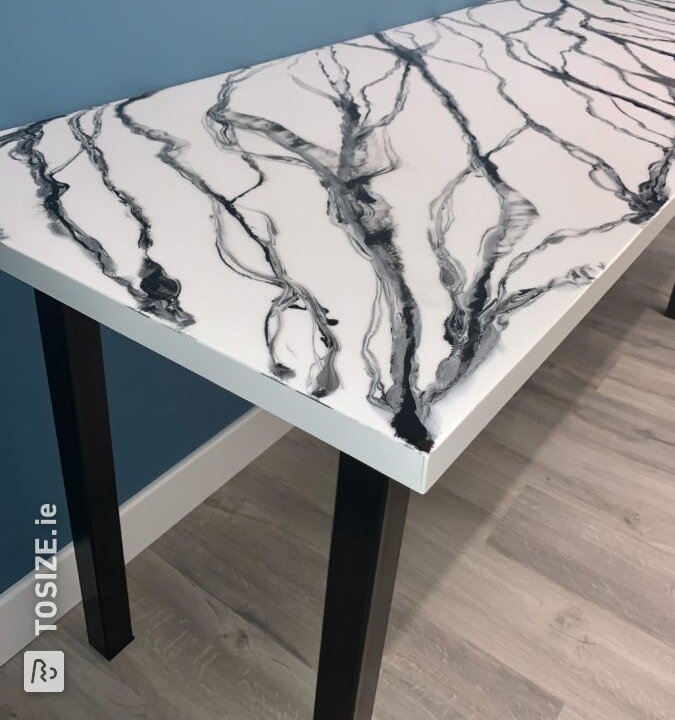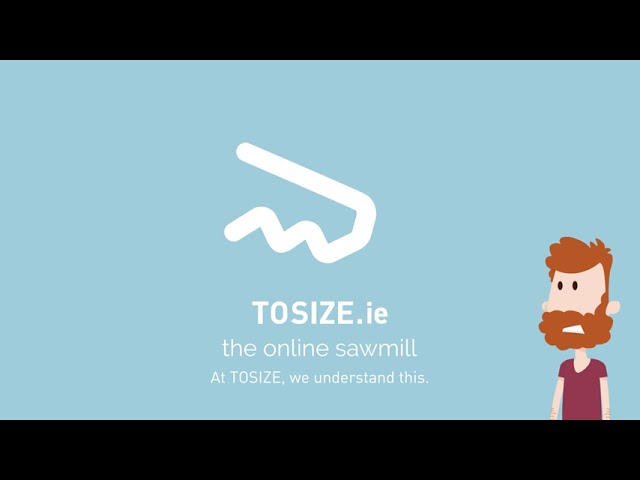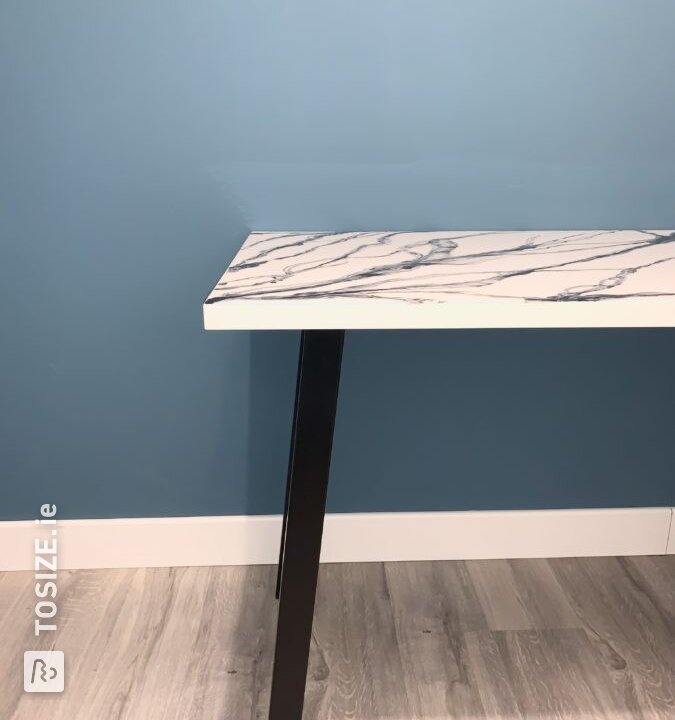 Create this project yourself with sheet material cut to size by TOSIZE.ie!
Omschrijving van Myar
Een tafel met epoxy laag maken doe je gemakkelijk met de hulp van TOSIZE.ie.
Tafel maken met epoxy laag
You can easily make a table with an epoxy layer with the help of TOSIZE.com.
Make the table with a layer of epoxy
By combining the
MDF
plate with ABS band from TOSIZE.com with industrial black legs of steel and a marble-look epoxy coating, a contemporary table with a luxurious appearance has been created. Before the epoxy layer can be poured, the
MDF
panel must first be primed. You can then pour the epoxy according to your own taste and design. The ABS band ensures that the table has a neat and sleek finish.
Dimensions of the table:
Length 175.0 cm Width 65.0 cm Height 77.0 cm (Tabletop 3.0 cm thick)
Experiences with TOSIZE.com
I am satisfied with the result, which was partly created by TOSIZE.com. I hope to inspire and motivate other DIY enthusiasts to create unique furniture.
Afmetingen van de tafel
Lengte 175,0 cm

Breedte 65,0 cm

Hoogte 77,0 cm (Tafelblad 3,0 cm dik)
Ervaring
Ik ben tevreden over het resultaat, dat mede door OPMAATZAGEN.nl is ontstaan. Ik hoop hiermee andere doe-het-zelfvers te inspireren en te motiveren om unieke meubels te creëren.
What others made with MDF