Working from home? Then get it right right away!! By Coen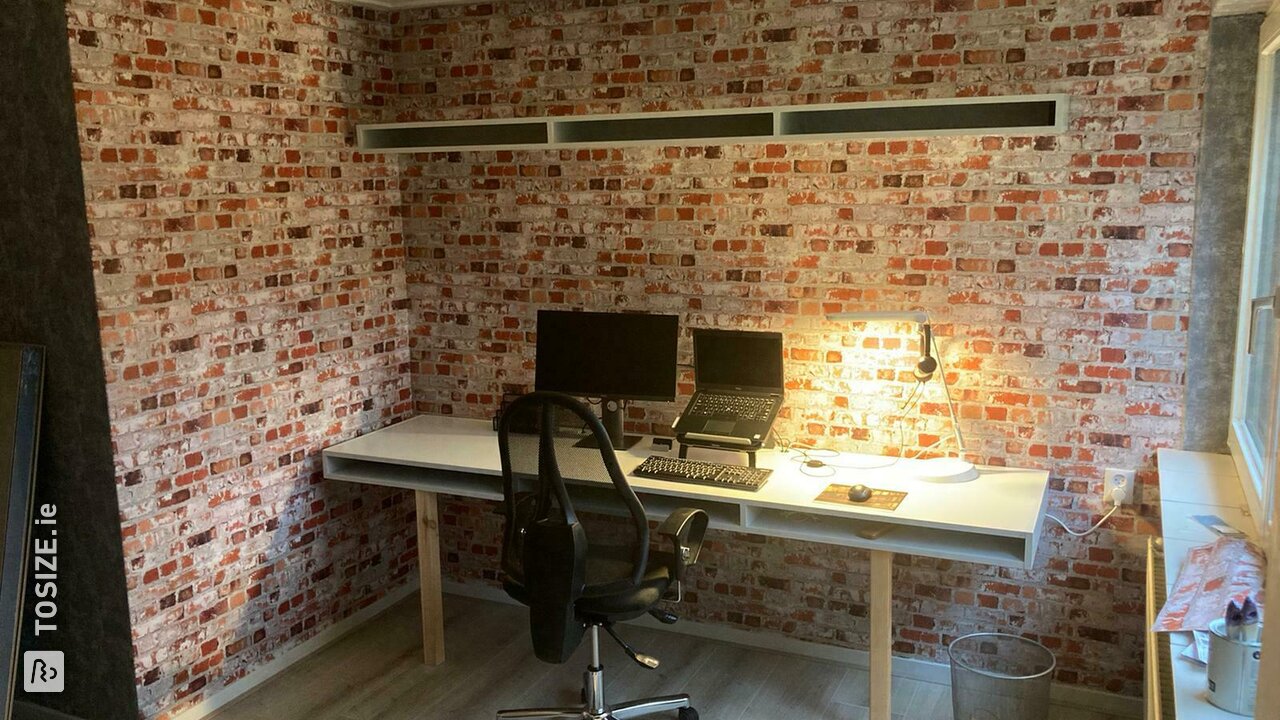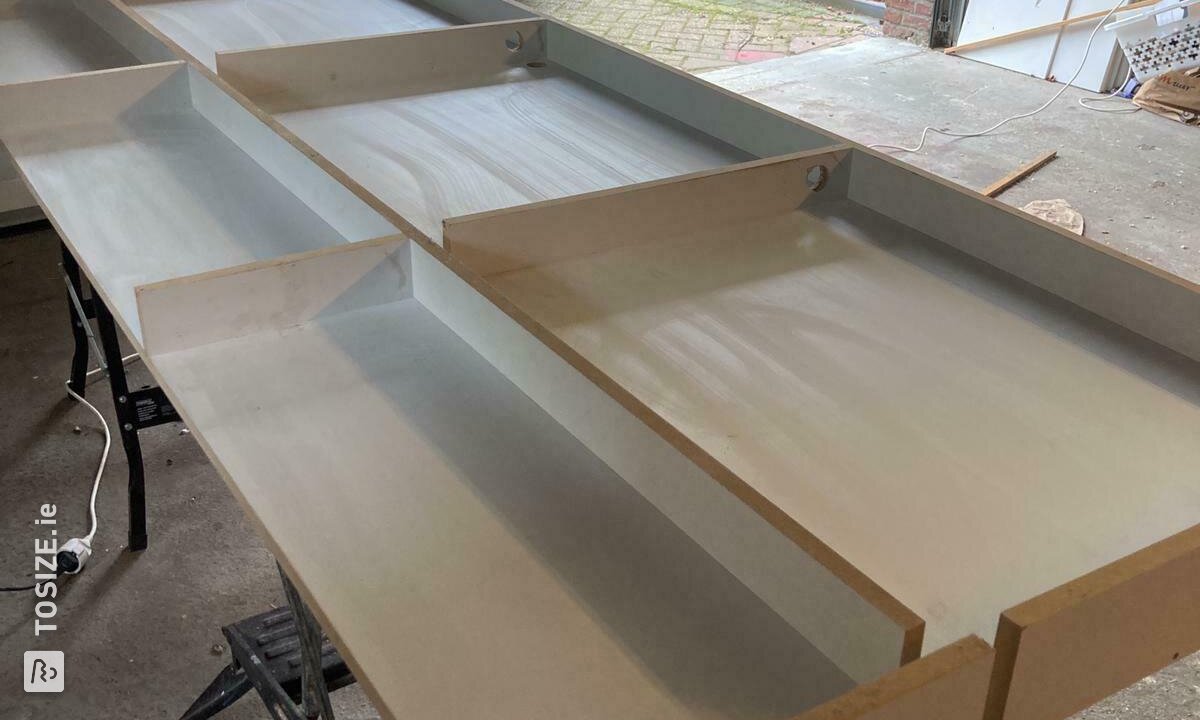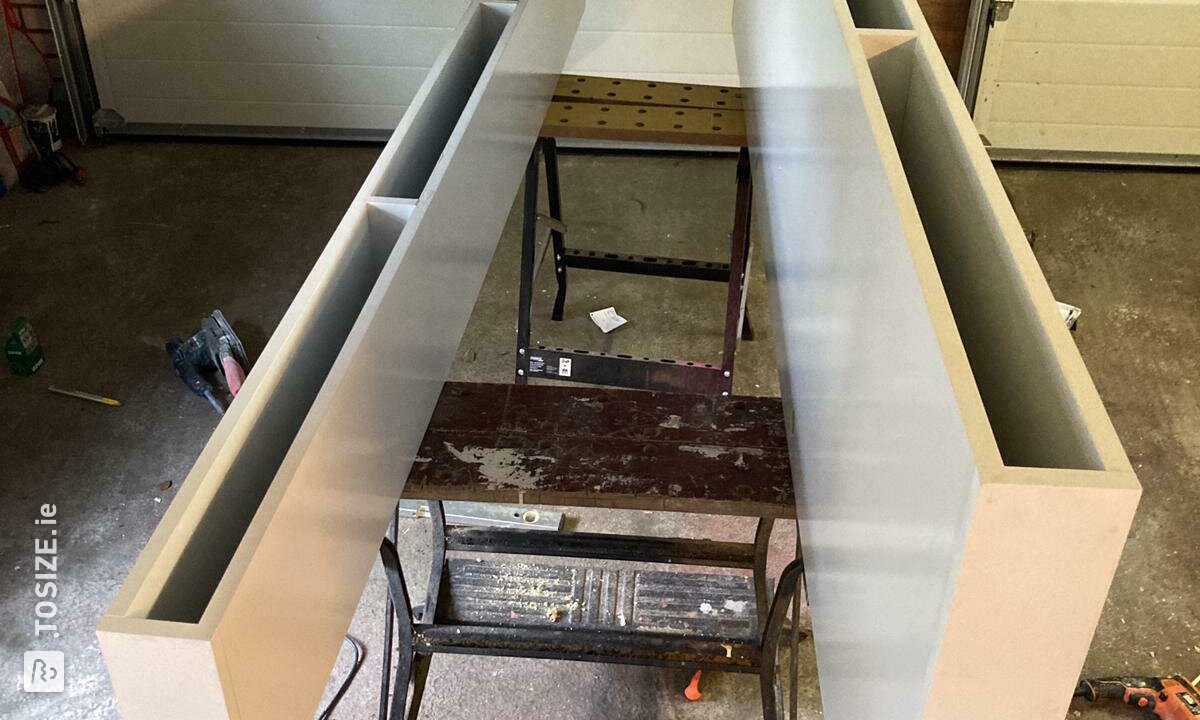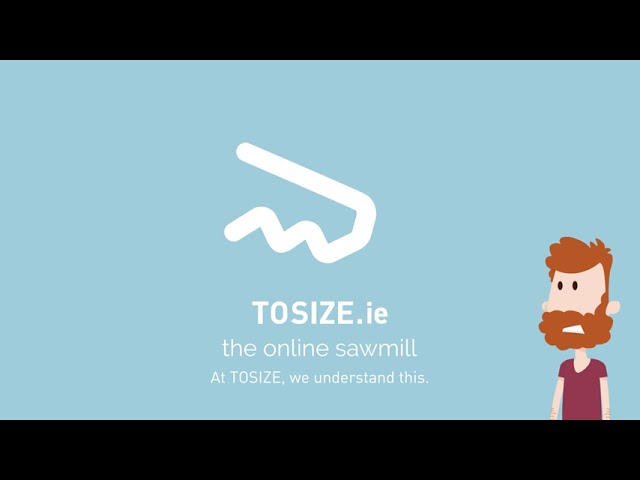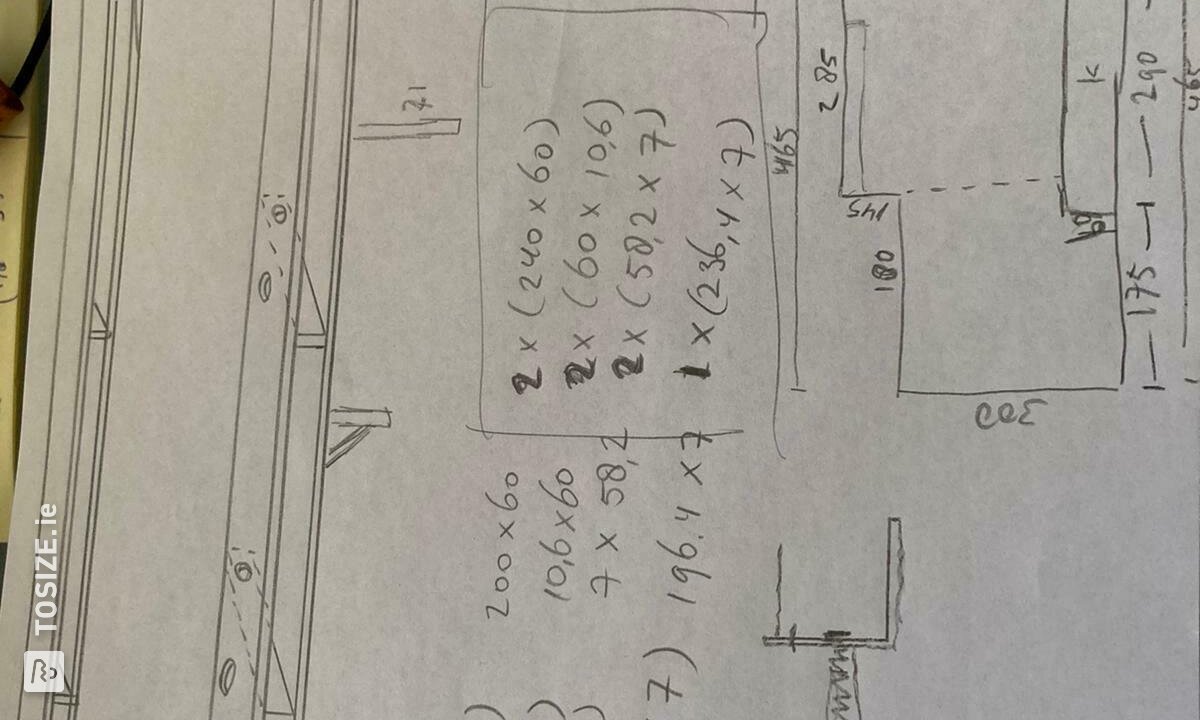 Create this project yourself with sheet material cut to size by TOSIZE.ie!
definition
A large workplace and in the same style some cupboard and shelf space above. Got some inspiration on Pinterest, draw a little and order. Neatly hide the power supply and cables in the "in-between space".
Customized home workplace
It's very simple, I worked with special MDF screws. No pre-drilling, just screws! This is fine if you use 18 mm sheet metal. It won't split. Then first paint the inside, when the cabinet is ready it is much more difficult to get to it. Then put the top plate on and close the countersunk screw holes. I used special MDF putty, 2 card putty and sanding. Then paint with a roller. I mounted by using aluminum corner profiles, fix it to the wall with nail screws and then screw the cabinets to the other side of the corner profile. For that I used the MDF screws again. The result is sturdy and beautiful.
The dimensions of the project
The outer dimensions of the desk are (hxwxd) (10.6x244.0x60.0). The shelf space above is 30.0 deep, otherwise equal.
Experience with TOSIZE.com
Very perfectly cut sheets, neatly delivered and complete. Very satisfied.
What others made with MDF