Brighten up your bed; make your own headboard
Of course, the best way to sleep is in your own bed, especially if your bed looks neat and attractive. For example, with a headboard that you have made yourself, in the style that you like. With dots, in purple or with a natural look. It's a fun project to get started. Get inspired online and decide what you want your headboard to look like. Good luck!
Timber cut to size
At TOSIZE.ie you can order wood and sheet material directly in the right format. That's very convenient! This way, you don't have to go to the DIY store, you don't have to deal with the hassle of transporting your wood or board material and you don't have to deal with sawdust on the floor. Sounds too good to be true, doesn't it? Find out about the experiences of other customers here.
Shapes and edge finishes
Would you like to add a unique shape or edge to the headboard of your bed? Think of a rounded edge, a hollow profile or a bevelled edge? You can also leave that to us. Our sawing specialists are happy to saw the desired shape or Edge trim.
Material selection
The range of wood and board material is huge; from Scaffolding Wood to Timber panel and from underlayment to OSB. Take a look at our full range and choose a wood type that suits the style of your bedroom. There is something for everyone! Each material has unique characteristics that are good to make your own before you start the job.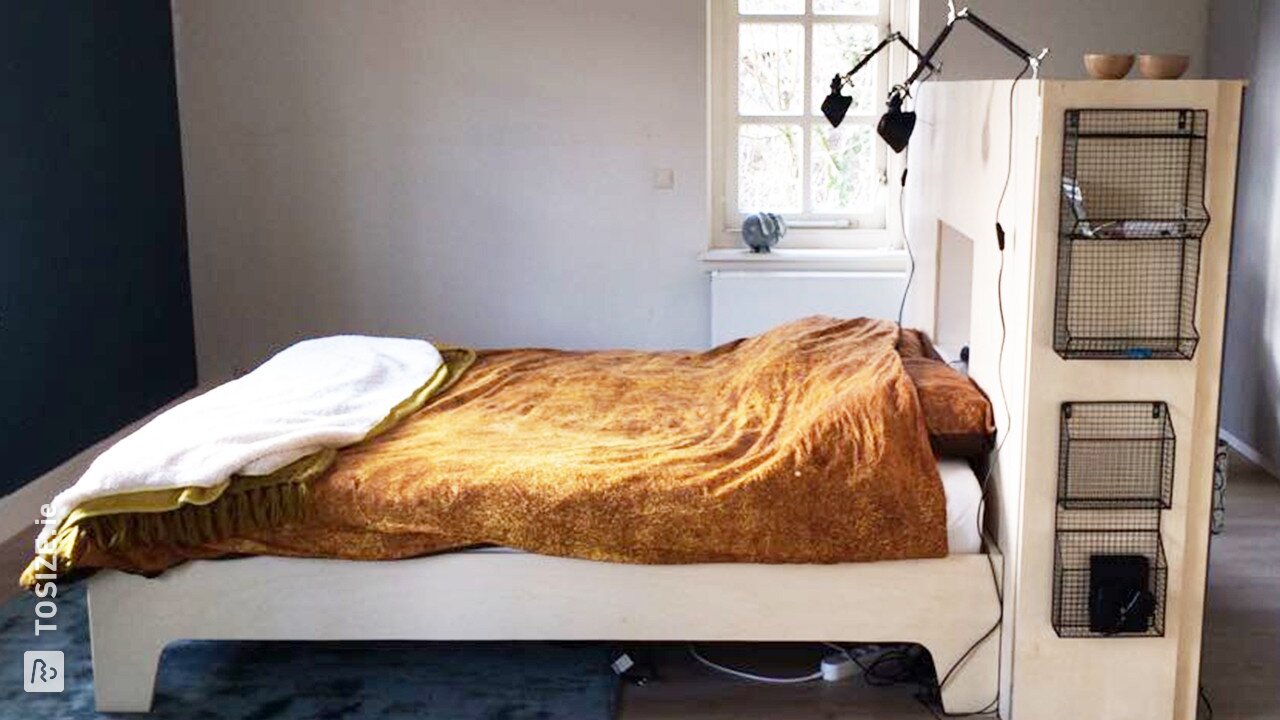 Inspiration headboard bed
Our customers carry out wonderful DIY projects! Aletta has made a complete bed with a cool headboard that immediately serves as a room divider.. She used plywood for this and had all the parts cut to size by us. A plywood headboard with some space to store things could be a basis for your custom-made headboard. Need more inspiration? Search online for some examples and collect them. Combine the most beautiful elements to create the headboard you want. Make a sketch and immediately determine the right dimensions of the material. Go through the simple ordering process on our website and get the unique components for your headboard delivered to your home in a few days!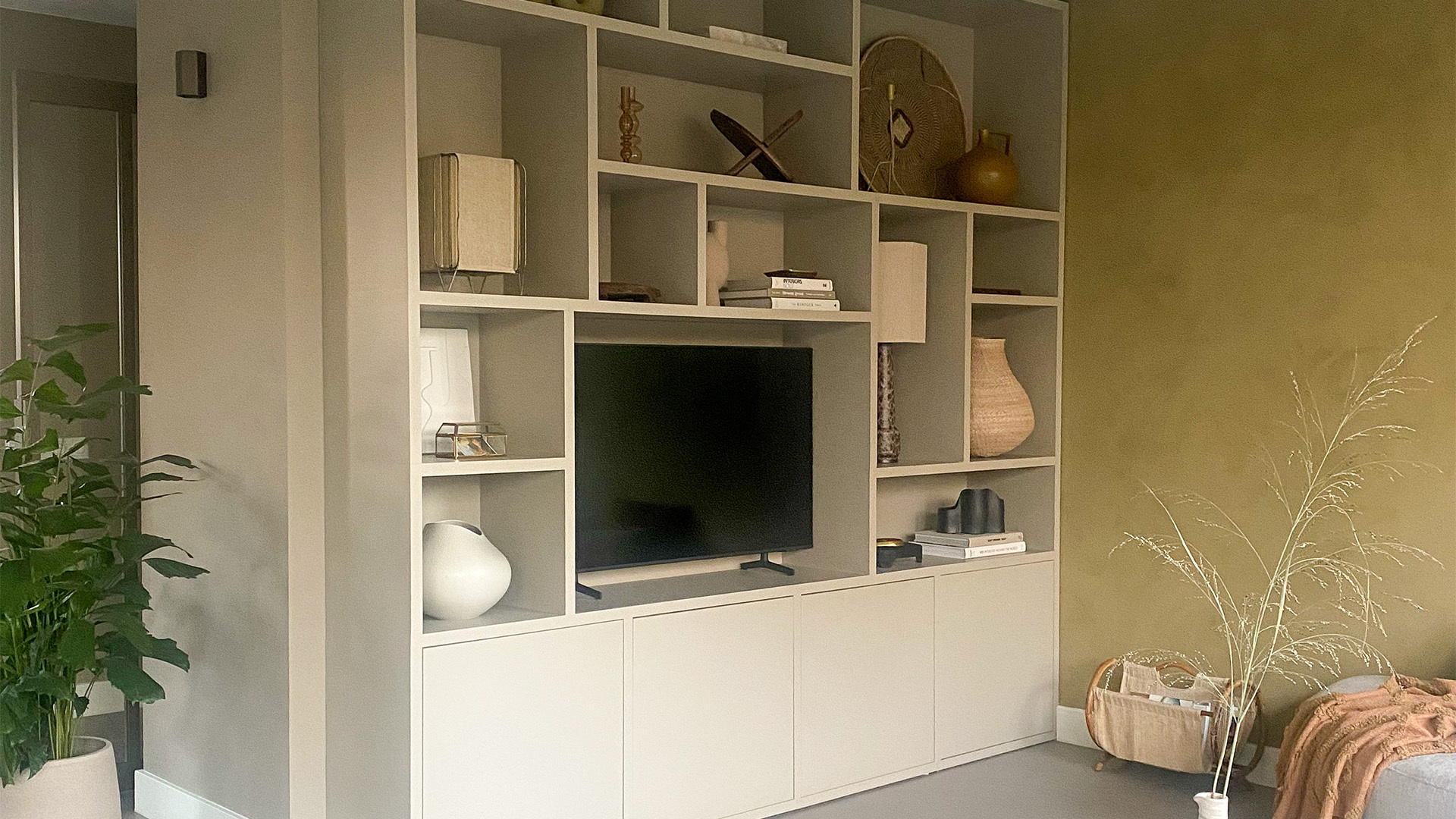 We make jobs even easier!
Easy as a kit at home.
Start designing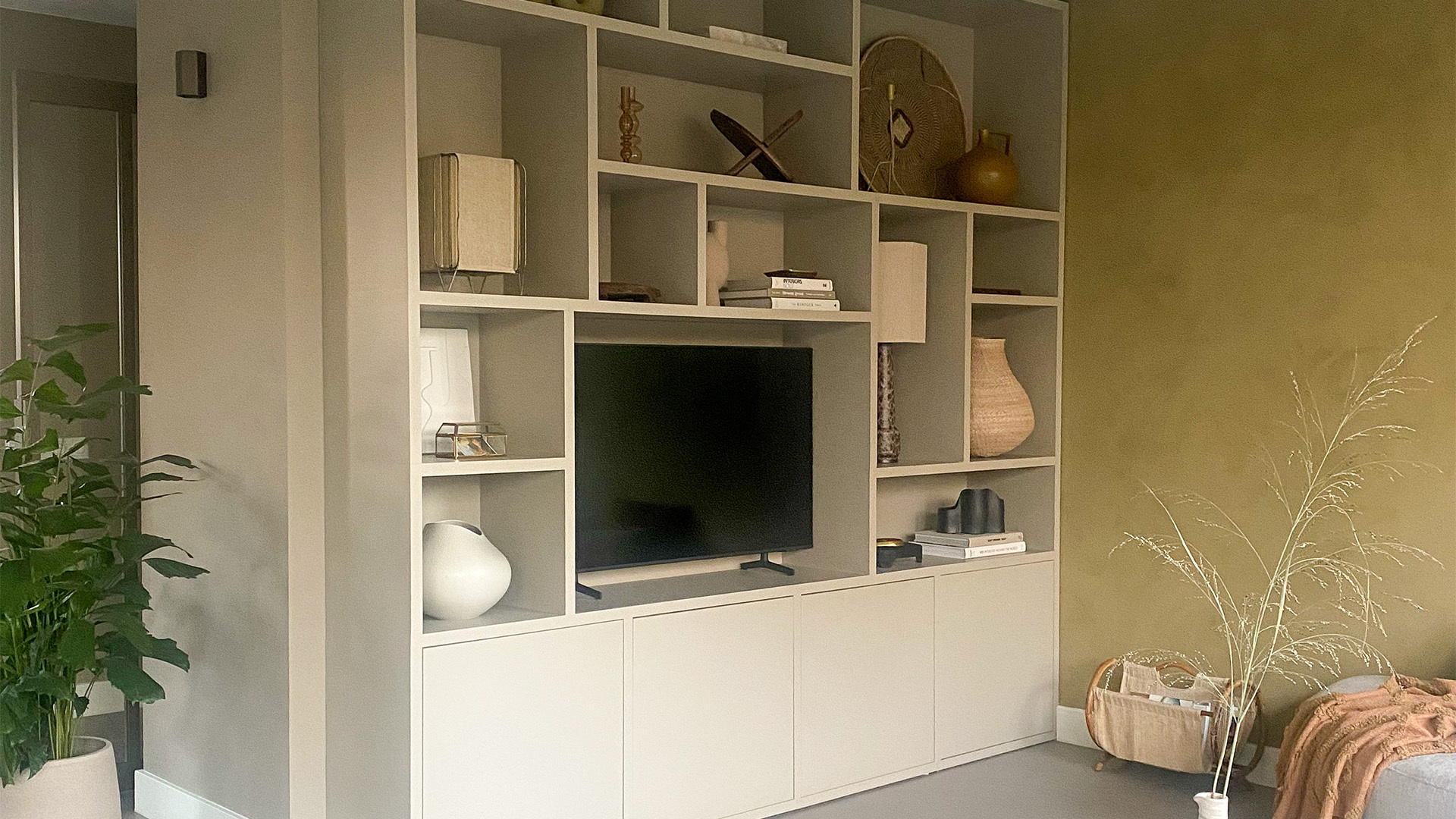 We make jobs even easier!

Start designing
Also check out these similar DIY tips