Making a bench with storage space
A storage bench is multifunctional, and with some cosy cushions, the place becomes so inviting that it might just become your favourite spot in the house. Order made-to-measure sheet material from TOSIZE.ie. To be sure of a correct cut list, there is no better way to start your job than with a clear sketch. This will give you an impression of the design of the bench with storage space and give you an immediate idea of the dimensions of the sheet material you need!
Design storage bench
Are you looking for a storage bench with a flap or a drawer? Will you use it at the table, in the living room or in the children's room? Anything is possible! A flap is easy to attach and requires less thinking during the design process than when you choose a drawer. Think carefully about which items you want to store in the sofa and what would be the most favourable layout. Make a good sketch to make your idea concrete. Once you have thought everything through, it is time to think about the best material to make the bench out of.
Material bench with storage
Which wood or board material you choose is entirely up to you. Our client Francisco designed his own bench and chose the material MDF Natural and painted the storage bench white. MDF blank is the most standard form and is often chosen for its smooth surface and because it is easy to work with. MDF blank has an absorbent effect, making it important to pre-treat the material well with a primer before painting. The end edges require some extra attention. To counteract the absorbent effect of the end edges, there are several options: use diluted wood glue with some water, filler or a special edge sealer. So read our DIY tip: Varnish the ends of MDF.
MDF film
You can also make a wooden storage bench from MDF Paint Carrier, then painting will take less time. This is because MDF film has a lacquer-carrying film on both sides that makes priming the material unnecessary. Because of the foil, the absorbent effect of the material is greatly reduced. It is therefore very suitable for making a storage bench that you want to lacquer.
Plywood Interior Poplar B/B
Do you love the Scandinavian interior design trend? Then the material Plywood Interior Poplar might be for you. This material has a natural look and the wood grain gives it character. You can paint the material in any colour you like, or keep the natural look and only treat it with a transparent lacquer or stain.
Scaffold wood
For a robust look of the bench, you can of course use scaffolding wood. This is quite a coarse material and creates a sturdy look. Scaffolding boards are made of pine and the boards are not planed. It is therefore a good idea to sand the material when using it for a bench. This ensures a neat finish and prevents nasty splinters from being left behind.
Shapes and edge finishes
At TOSIZE.ie you can outsource all your sawing work. We cut the craziest shapes and even include edge finishes, so you can really leave your saw in the shed! That saves you a lot of time, which you can now spend on good preparation and finishing. Because even in odd jobs: haste is seldom good. Avoid rushing, but really take your time. This will benefit the result and the pleasure of sitting down!
See what shapes and edge finishes we can provide for you.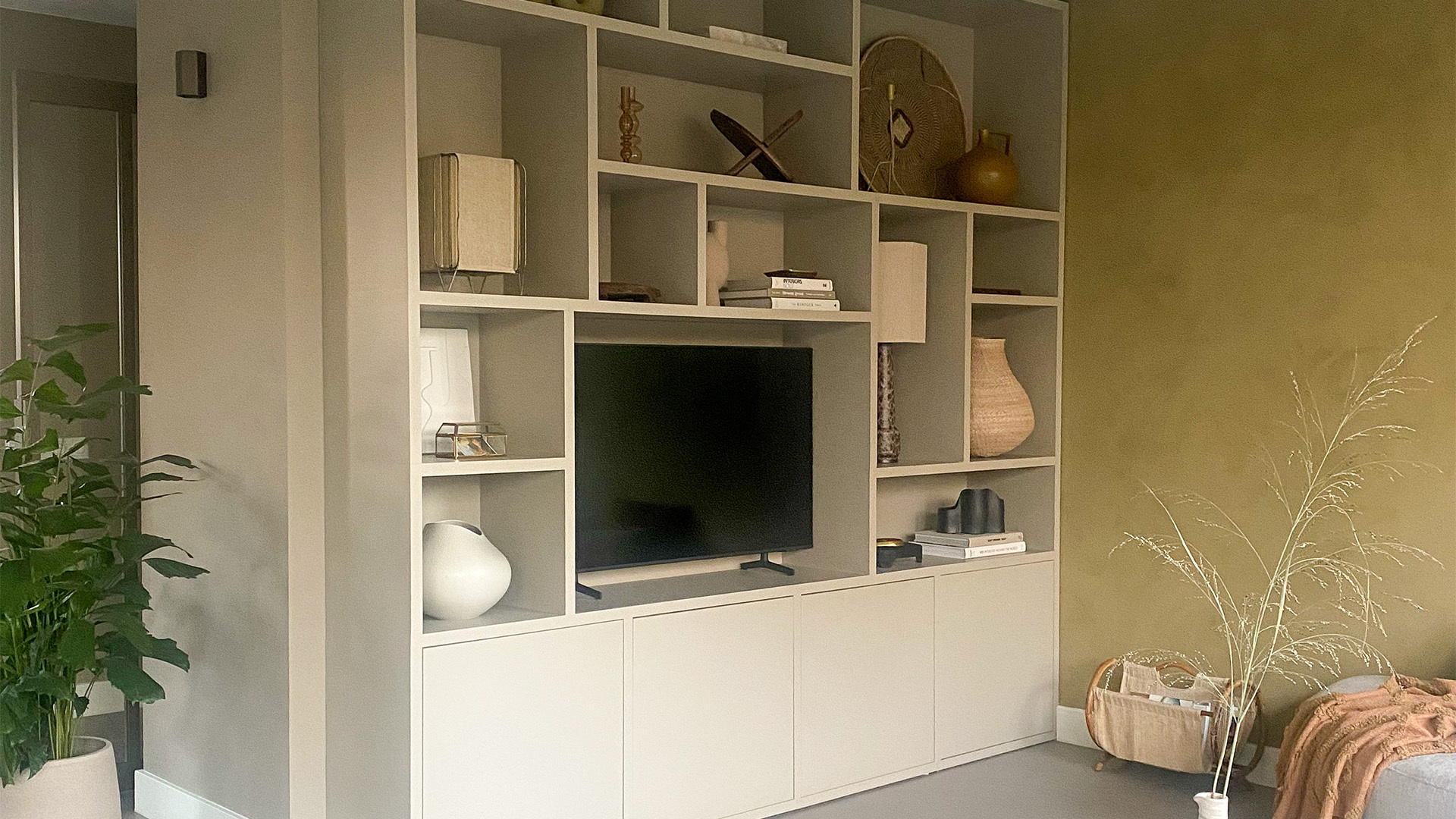 We make jobs even easier!
Easy as a kit at home.
Start designing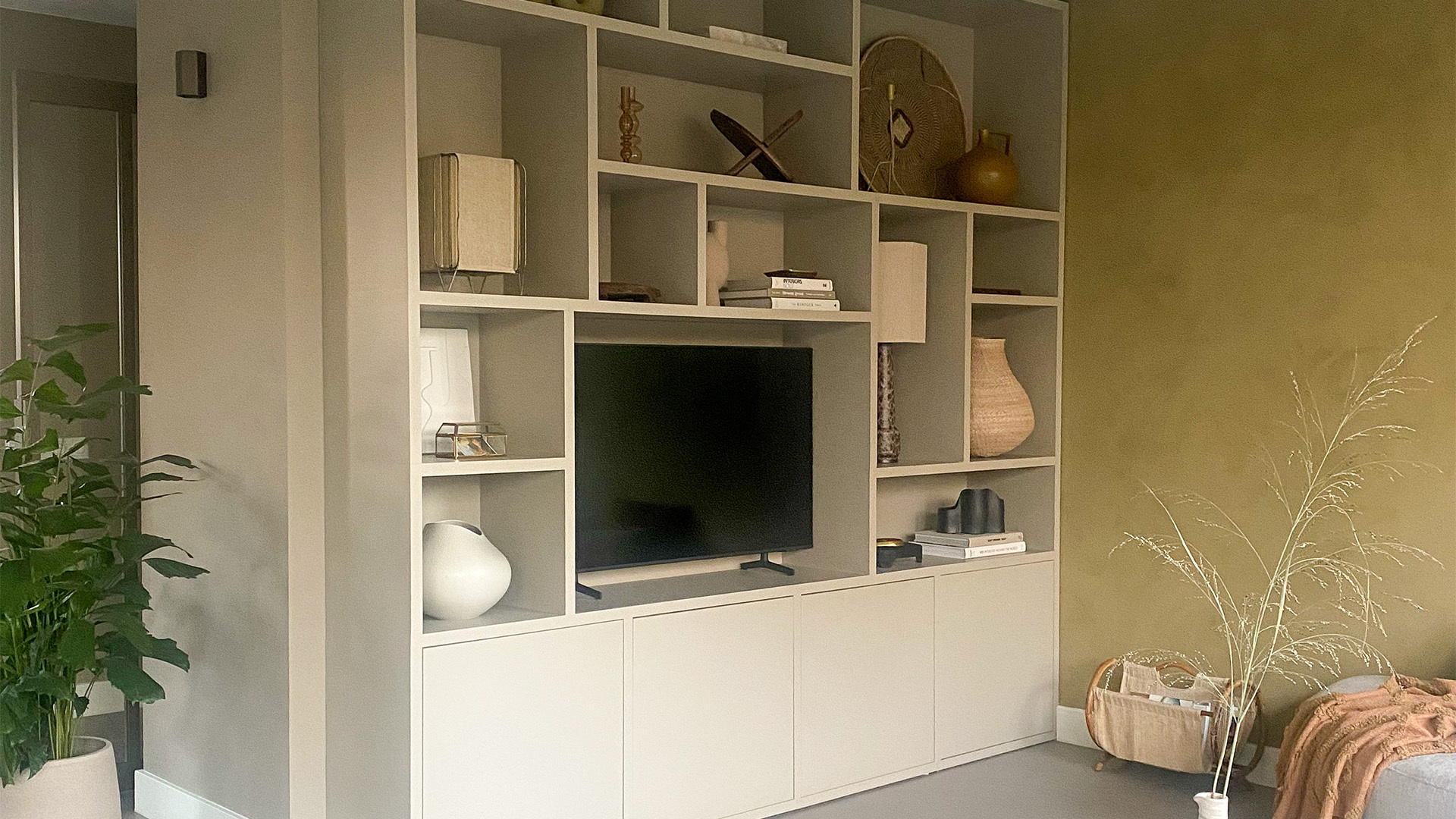 We make jobs even easier!

Start designing
Also check out these similar DIY tips