Artwork, installation in gallery, by Marjolein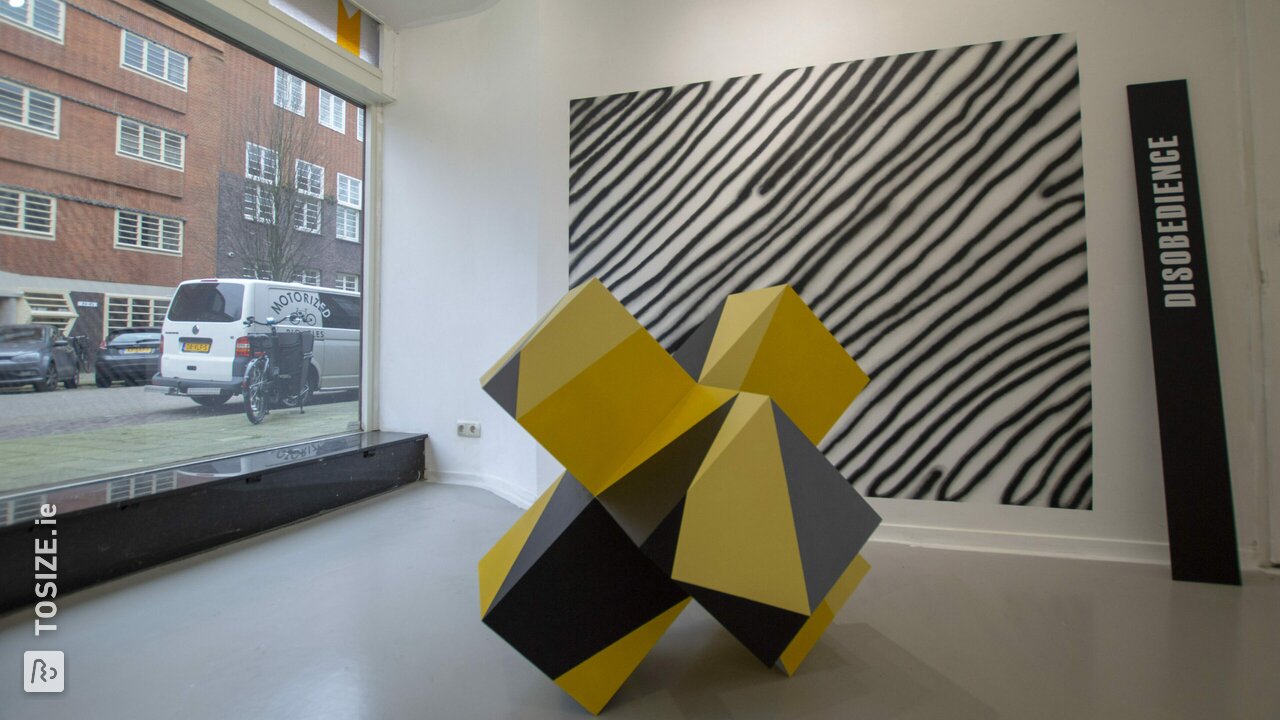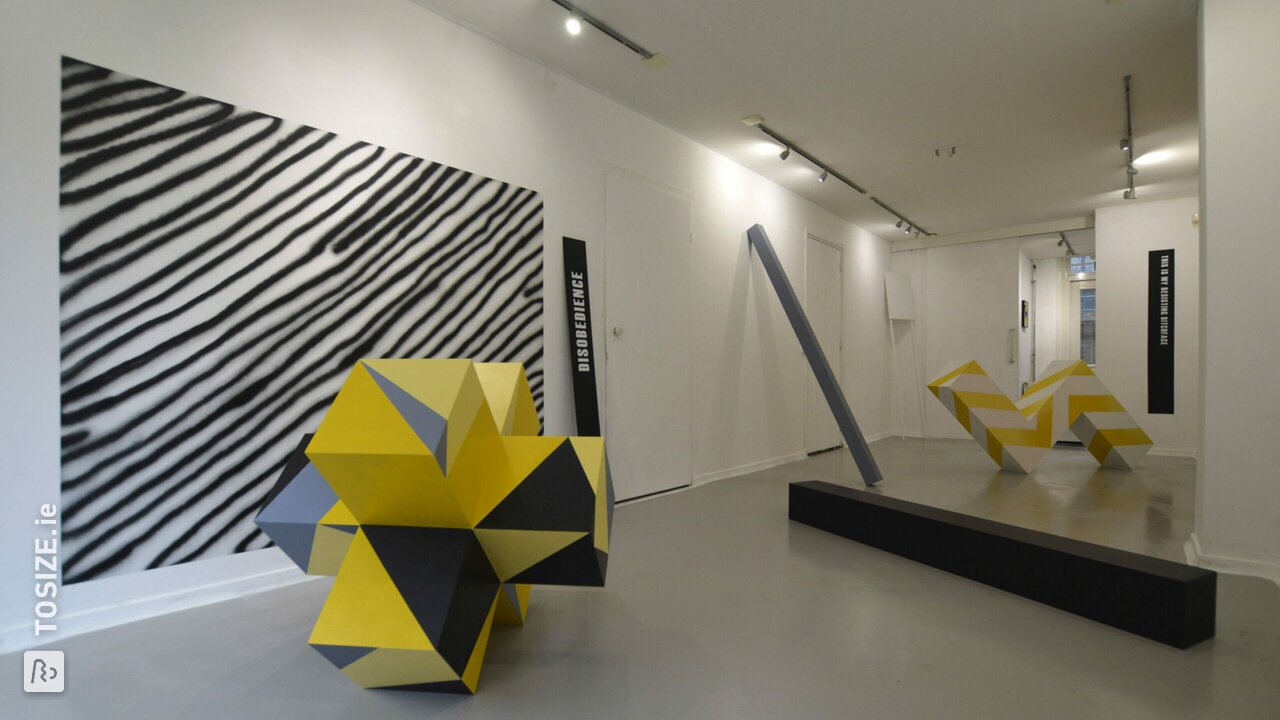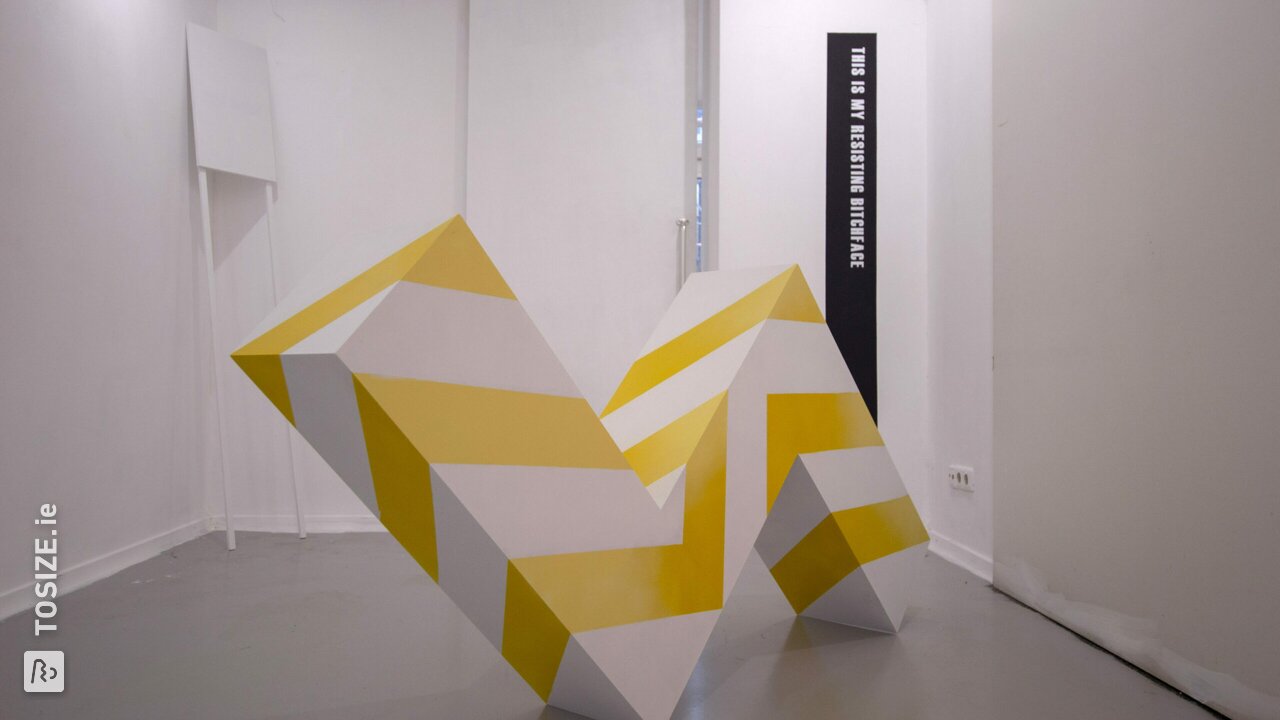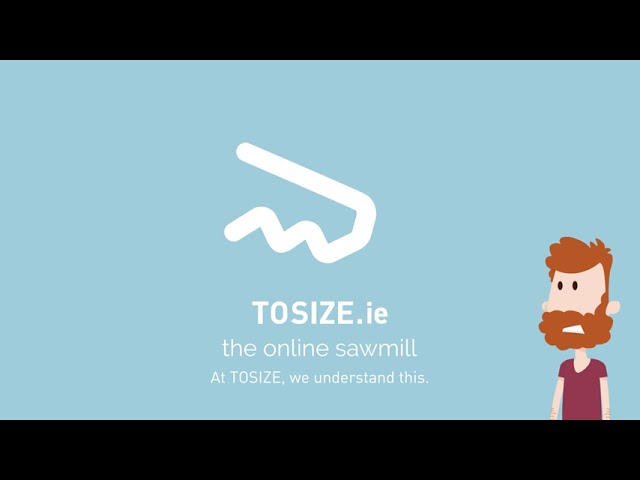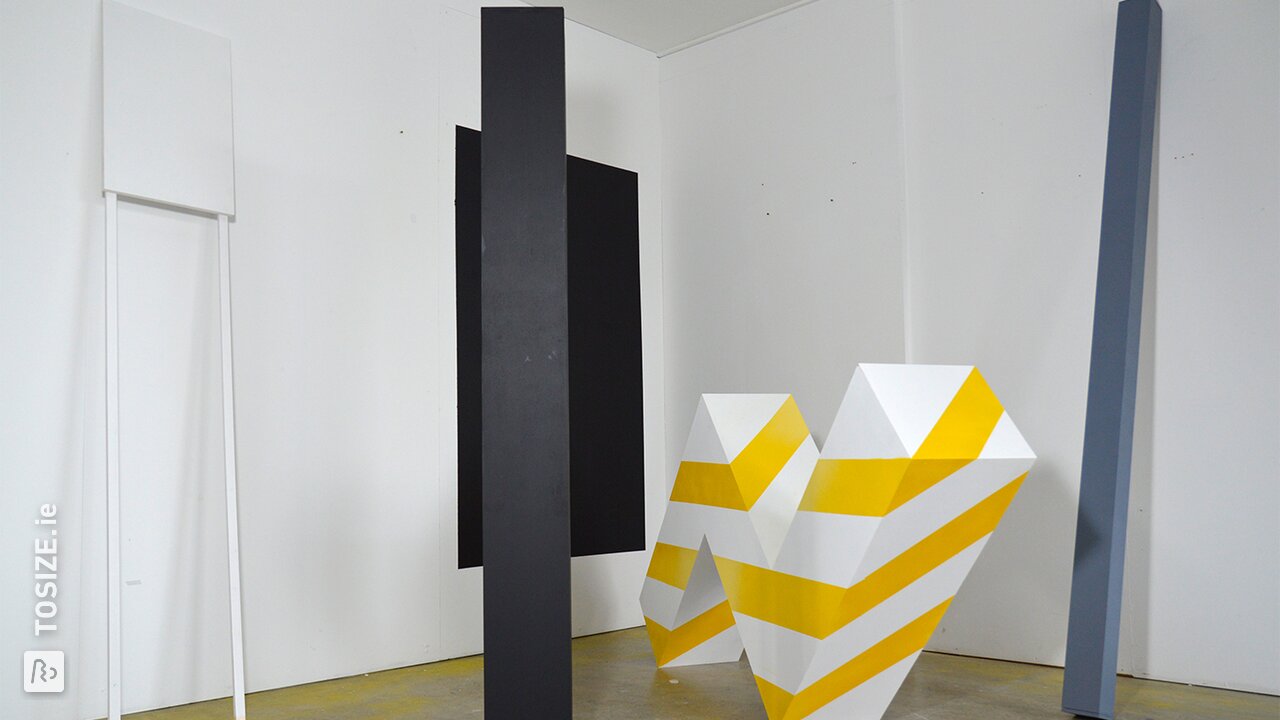 Create this project yourself with sheet material cut to size by TOSIZE.ie!
Description
I am a visual artist and have created an art installation with various sculptures and shapes of wood, MDF, paint, spray varnish and text for a gallery in Amsterdam.
Art installation from Multiplex
Beforehand I come up with a story, a concept. I also look for the right shapes. I make the shapes and constructions on the inside myself with wooden beams. When the shapes are together, I proceed to a final treatment with paint, spray paint and other elements. Marjolein Witte is an artist from Utrecht with beautiful two and three-dimensional constructions. Read
here
more about Marjolein White and her work.
Tailor-made art
Varying formats.
Experience with TOSIZE.com
TOSIZE.com supplies me with perfectly sawn wood for all kinds of different shapes / artworks that I build and edit. Since I do not have access to large sawing machines and a lot of space, this is a perfect solution!
What others made with Plywood