Black industrial door for the central heating, by Denise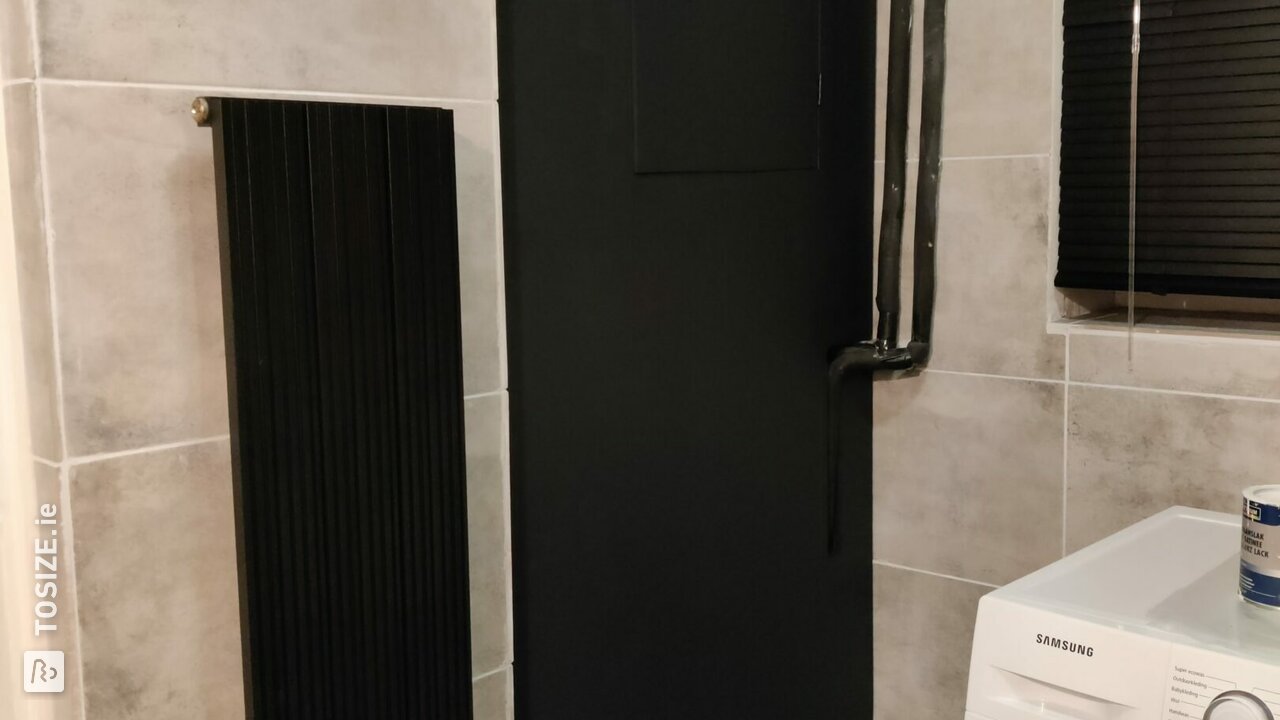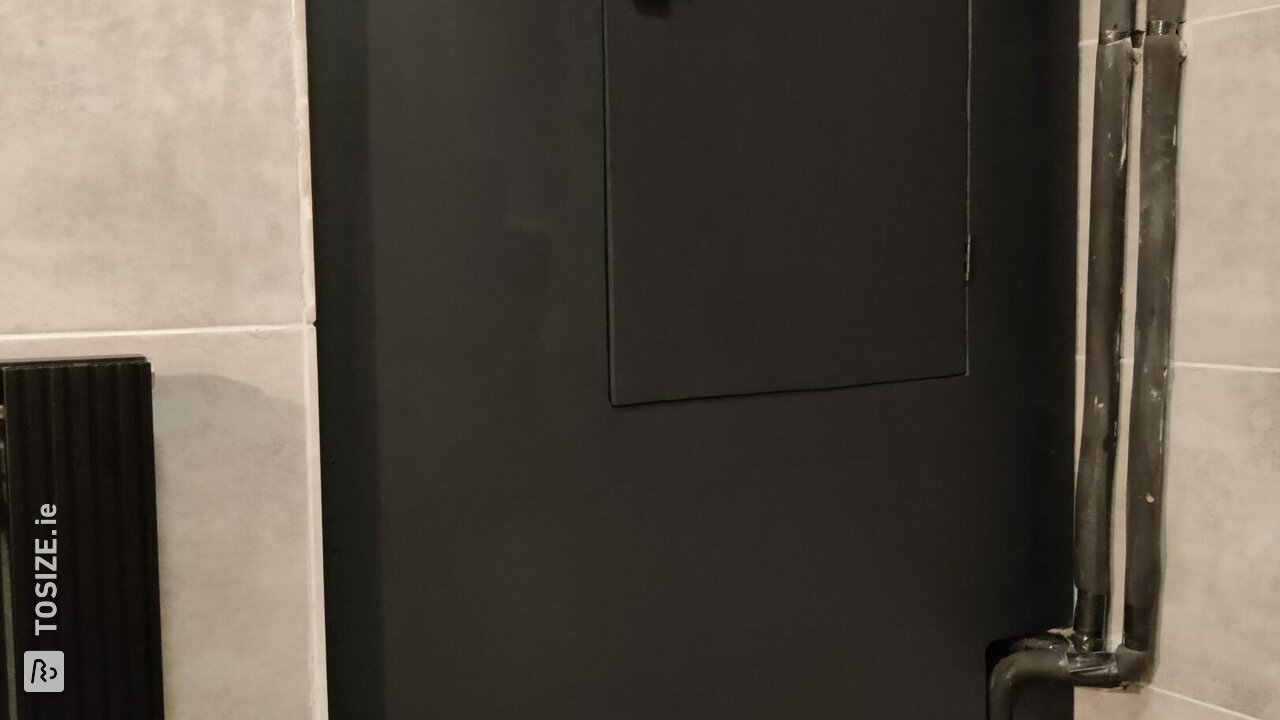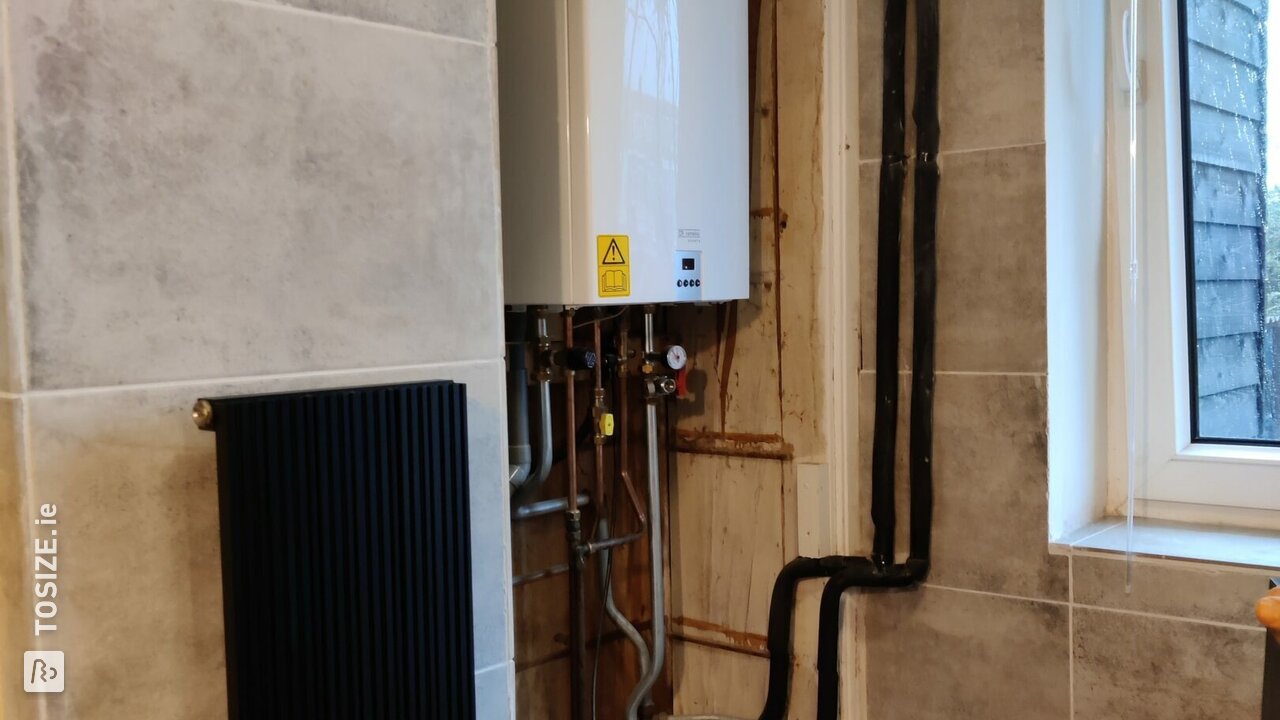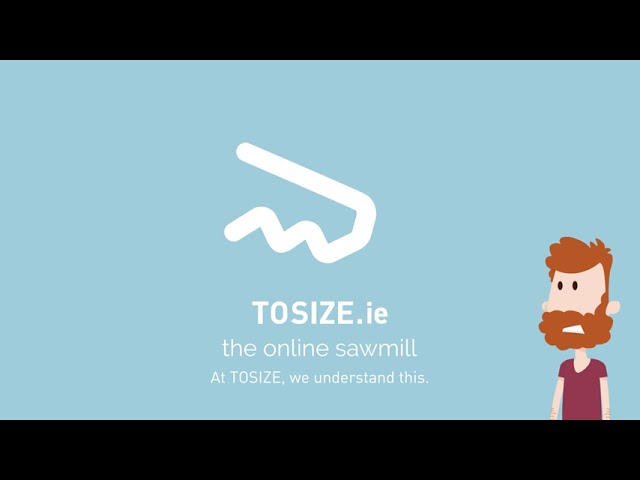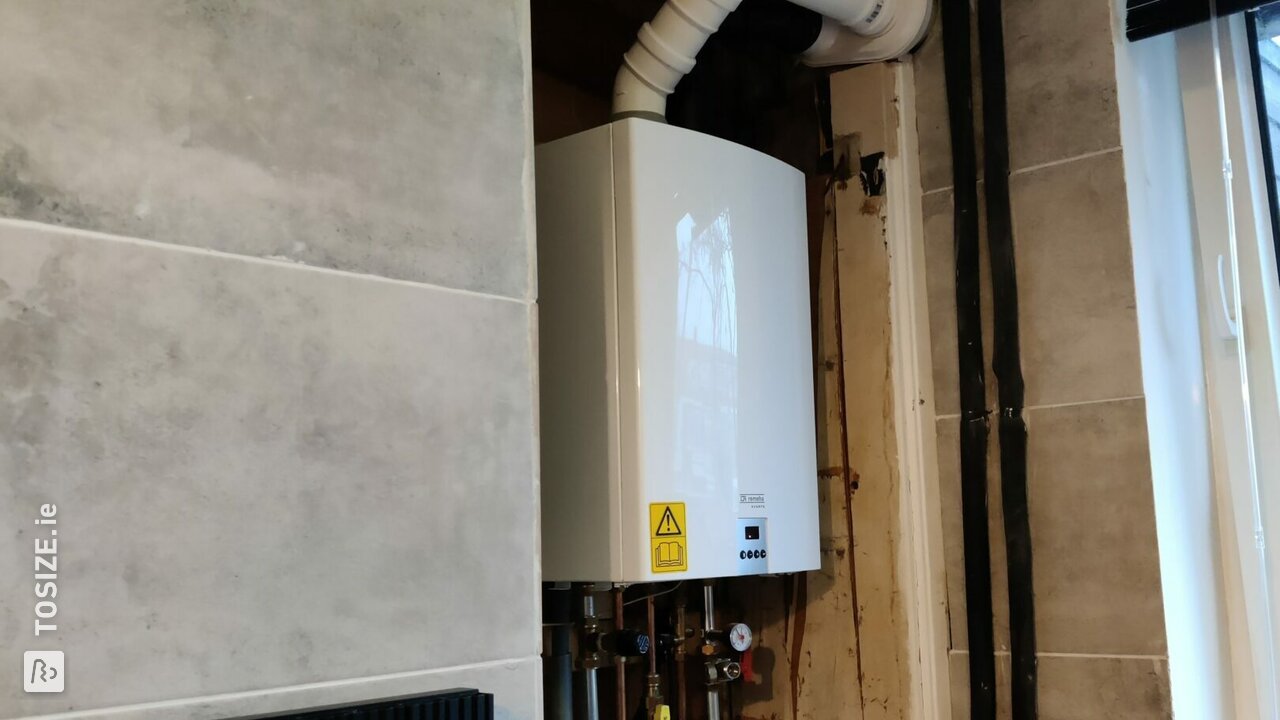 Create this project yourself with sheet material cut to size by TOSIZE.ie!
definition
A black wall has been made for the CV and we have made a door in it for the CV. This is made of black mdf V313.
Customized partition wall
We closed the opening with black MDF and made a small door for the CV itself. This door is made with black hinges and magnets on the back. A leather loop is used for the handle. The plates are also screwed in with black screws. We cut out a piece so that the bottom plate fits exactly around the heating pipes. Finally, the plates are painted with matte black paint of 3v3 for kitchen. This paint is also water resistant.
The dimensions of the wall
228.0x88.0 because it is too high, two plates of 124.0 were used.
What others made with MDF