Dining table bench with drawer, by Jasper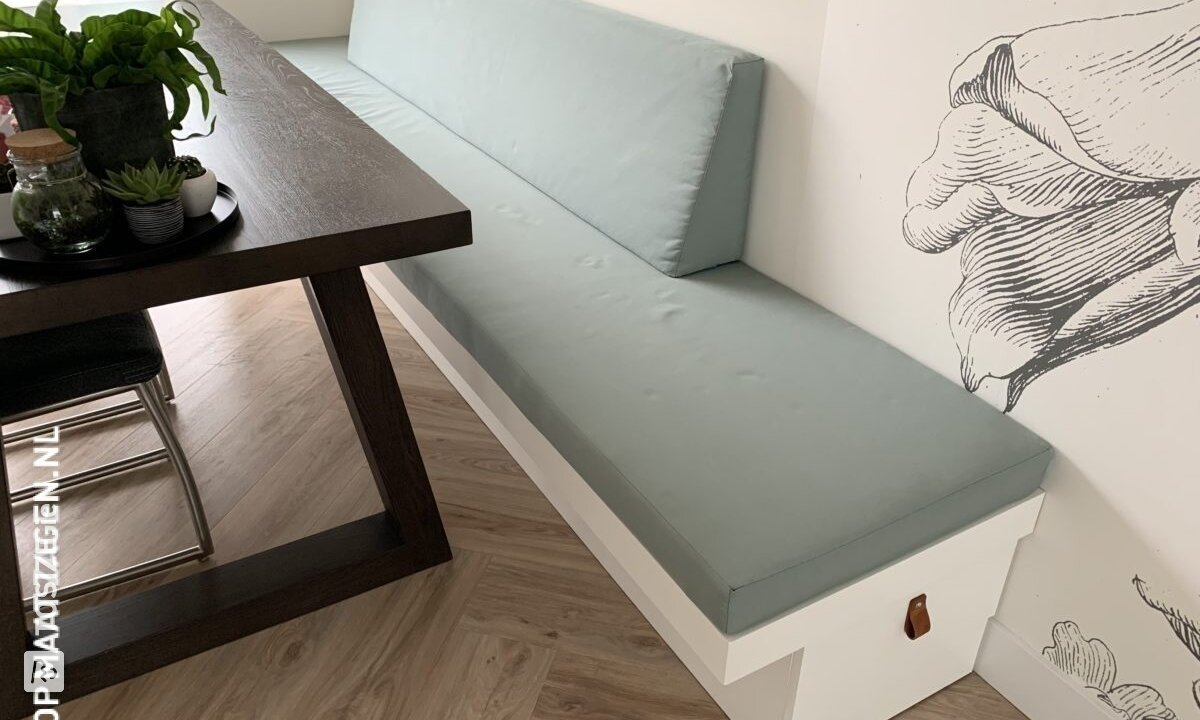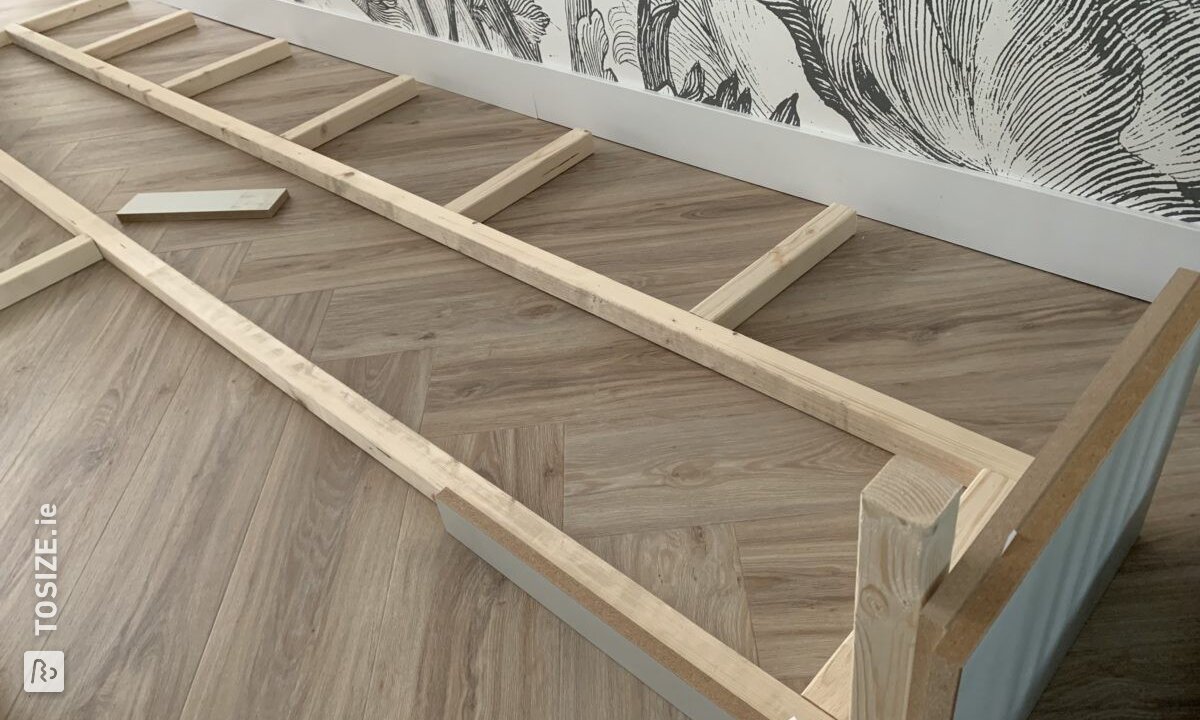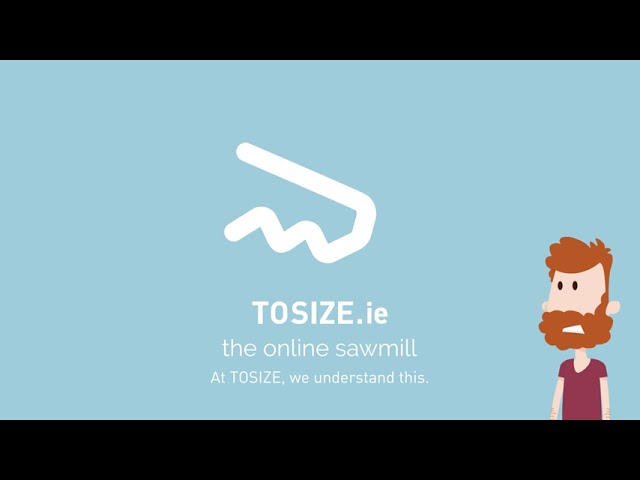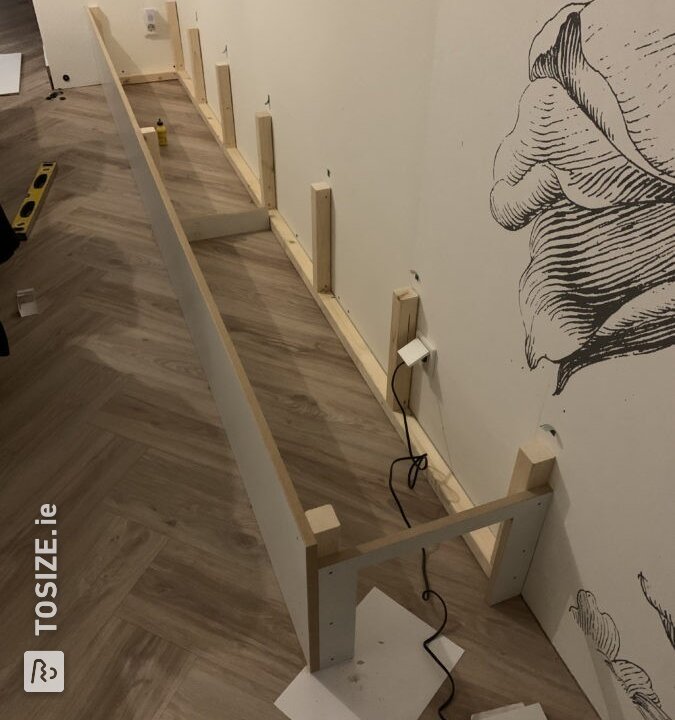 Create this project yourself with sheet material cut to size by TOSIZE.ie!
What have you made?
A bench for the dining table with an extendable storage drawer (on wheels). The sofa is made of MDF lacquer support and spruce beams. Finished with a matt white lacquer (RAL9010).
How did you make this sofa?
Inspired by the design of the
Fransisco dining bench
, I set out to design our sofa. Had all the necessary wood for the sofa (MDF lacquer support and spruce beams) cut to size and a few days later my 'construction kit' arrived. Everything is put together with MDF screws and construction glue. The drawer runs on 6 wheels that are mounted on the slightly recessed bottom plate of the drawer. The hole for the drawer in the side of the sofa is cut yourself. Then fill, sand, fill again, sand, grease the end edges with wood glue, sand, finish, sand and finish again. Finally, in terms of finish, made a leather handle on the drawer and (USB) sockets fitted under the seat. These are connected to the wall sockets that are behind the sofa in the wall. Tips / What would I do different next time: - Mitered the edge around the seat to the planks of the seat for a cleaner look of the top (although it is under a cushion). - Screw all plates and planks blind so that you do not have to filler. - With a less flat floor, leave a slightly larger space between the sides of the drawer and the floor (so the bottom of the drawer should be slightly lowered).
What are the measurements?
Sofa: 340.0 inches wide 40.0 inches high 60.0 inches deep (seat) Cushion 8.0 inches thick Drawer: 150.0 inches long 27.0 inches high 27.0 inches wide
Experience with OPMAATAGEN.nl
Handy site, order neatly and delivered with care.
What others made with Beams and Battens and MDF