DIY walk-in closet with birch plywood, by ramon and linda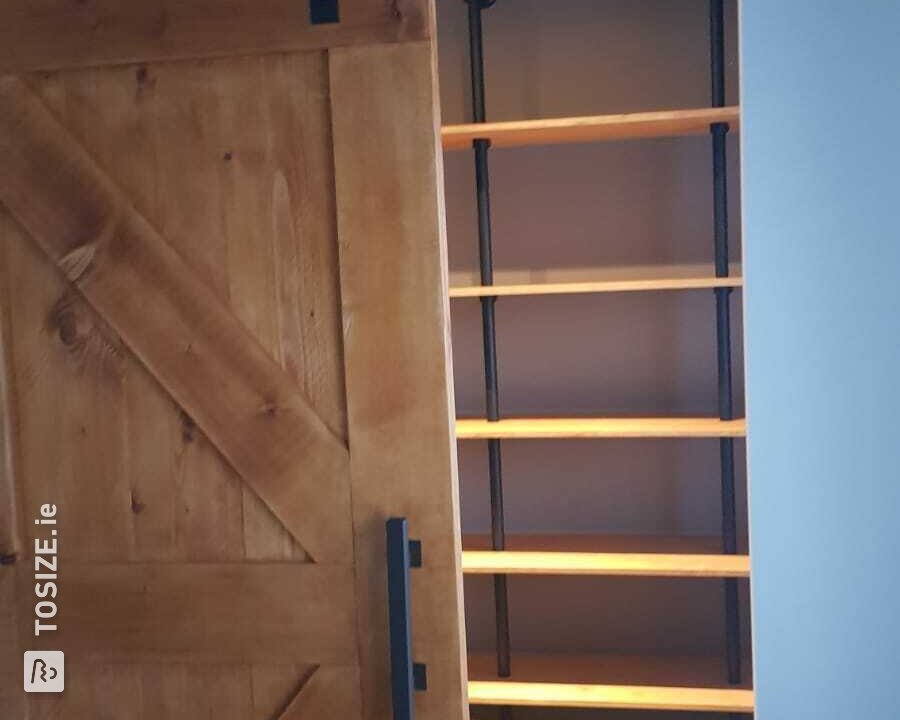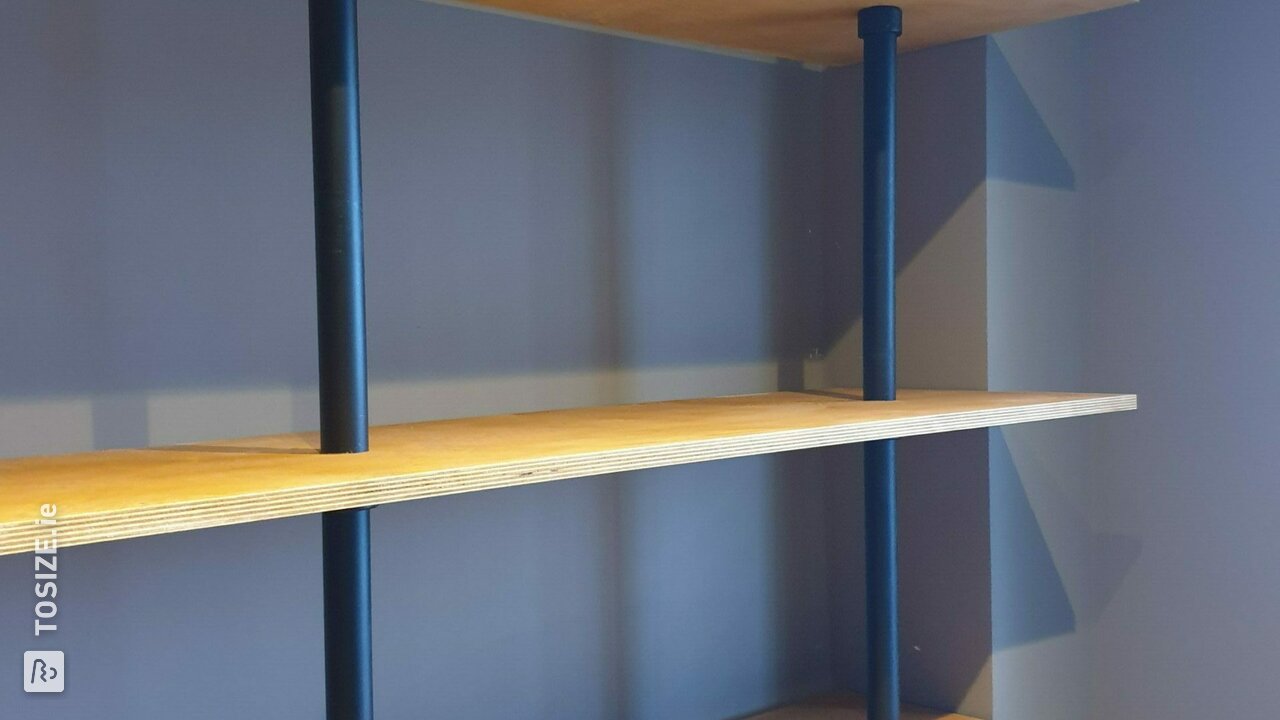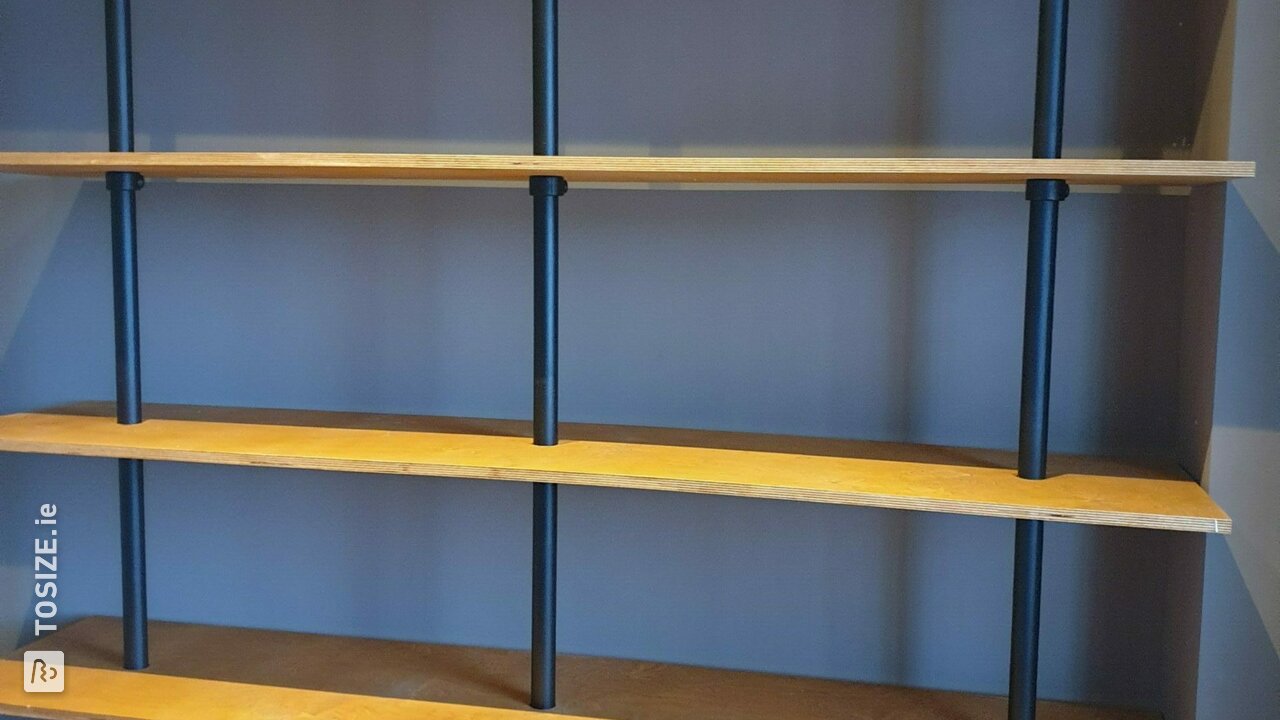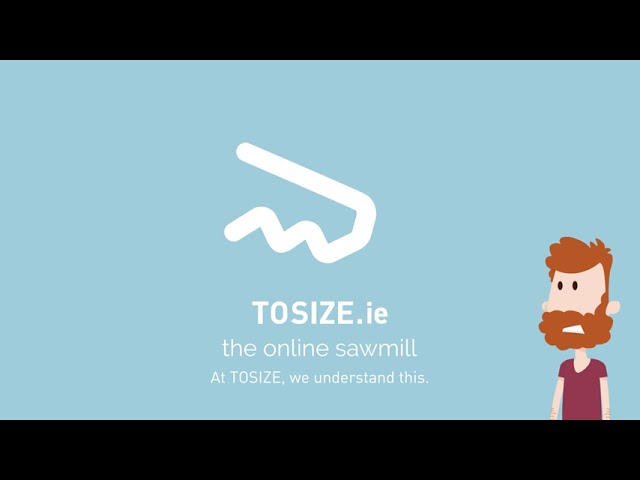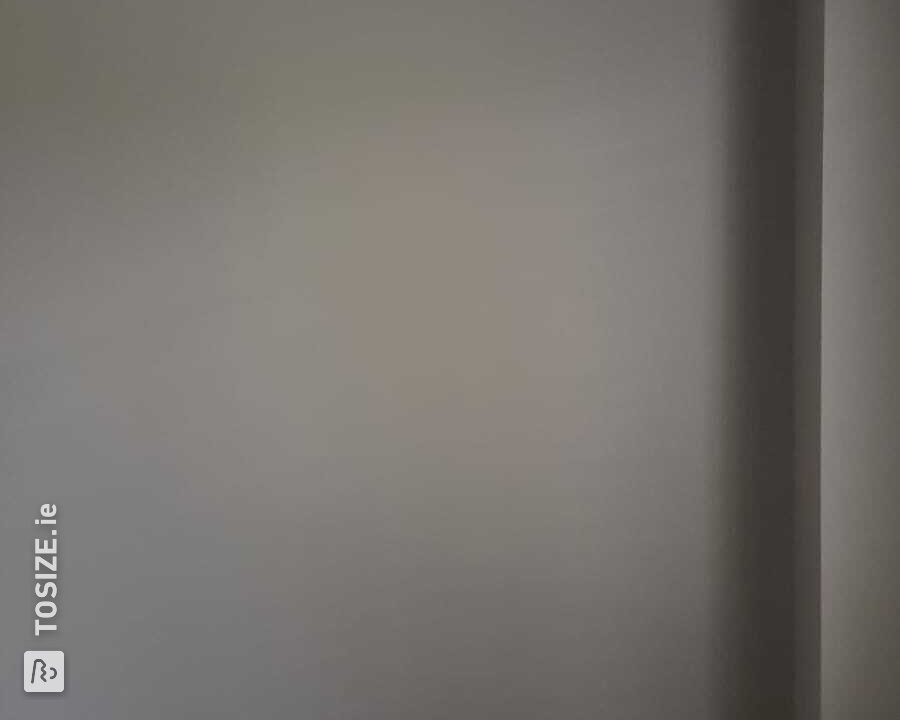 Create this project yourself with sheet material cut to size by TOSIZE.ie!
definition
We made a cabinet from scaffolding pipes and plywood. This in the form of a walk-in closet in our small room next to our own bedroom.
Customized walk-in closet
We started by making a hole in the wall so that we could get an entrance into the small room. For this is a sliding door with the same color stain as the plywood shelves of the cabinet. Then, of course, it was plastered and painted. We attached the matt black scaffolding tubes to the wall and calculated where the holes had to be in the planks. The shelves are pushed 1 by 1 and attached to the bottom with the appropriate clamps.
The dimensions of the project
170,0 cm x 40,0 cm
Experience with TOSIZE.com
What a good service, neatly sawn and well packaged
What others made with Plywood