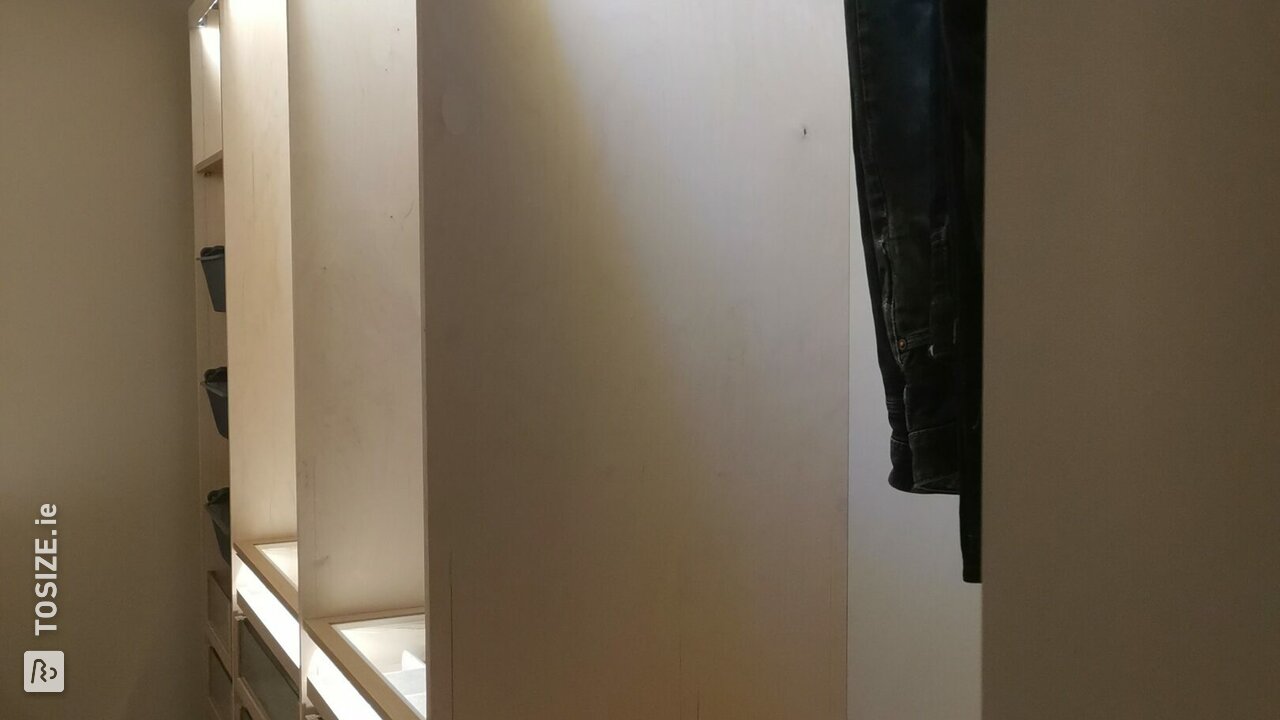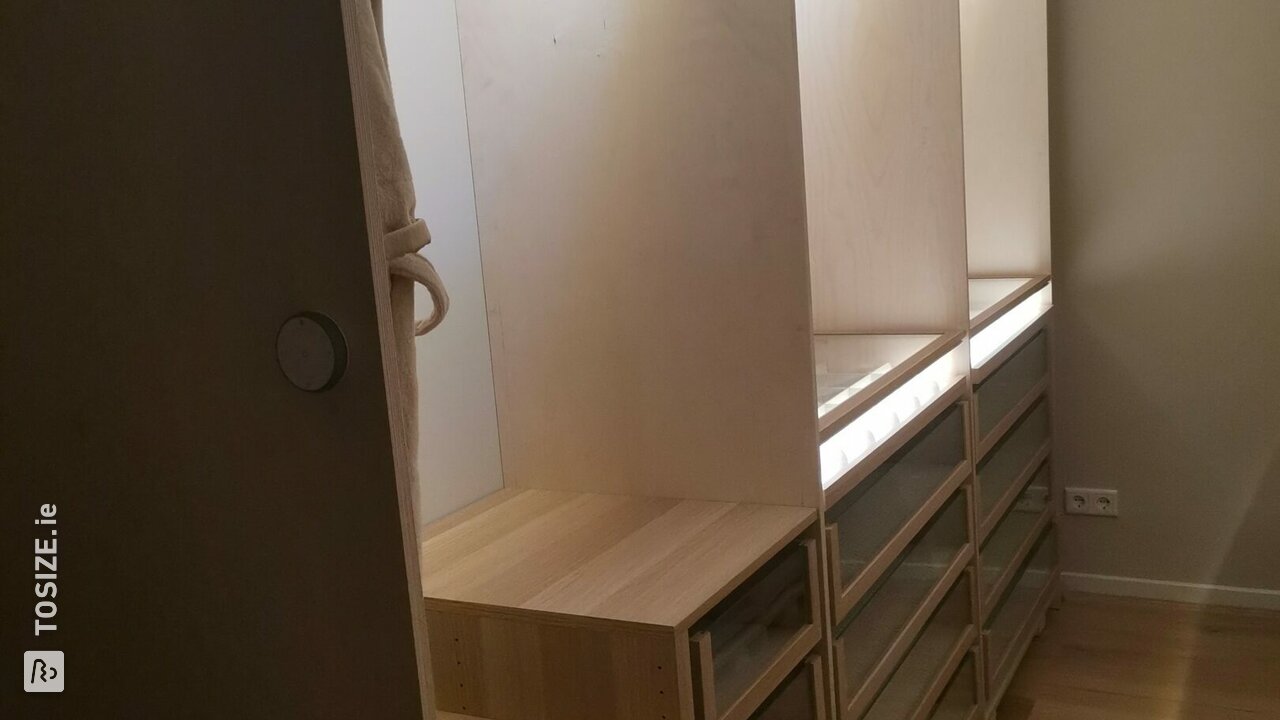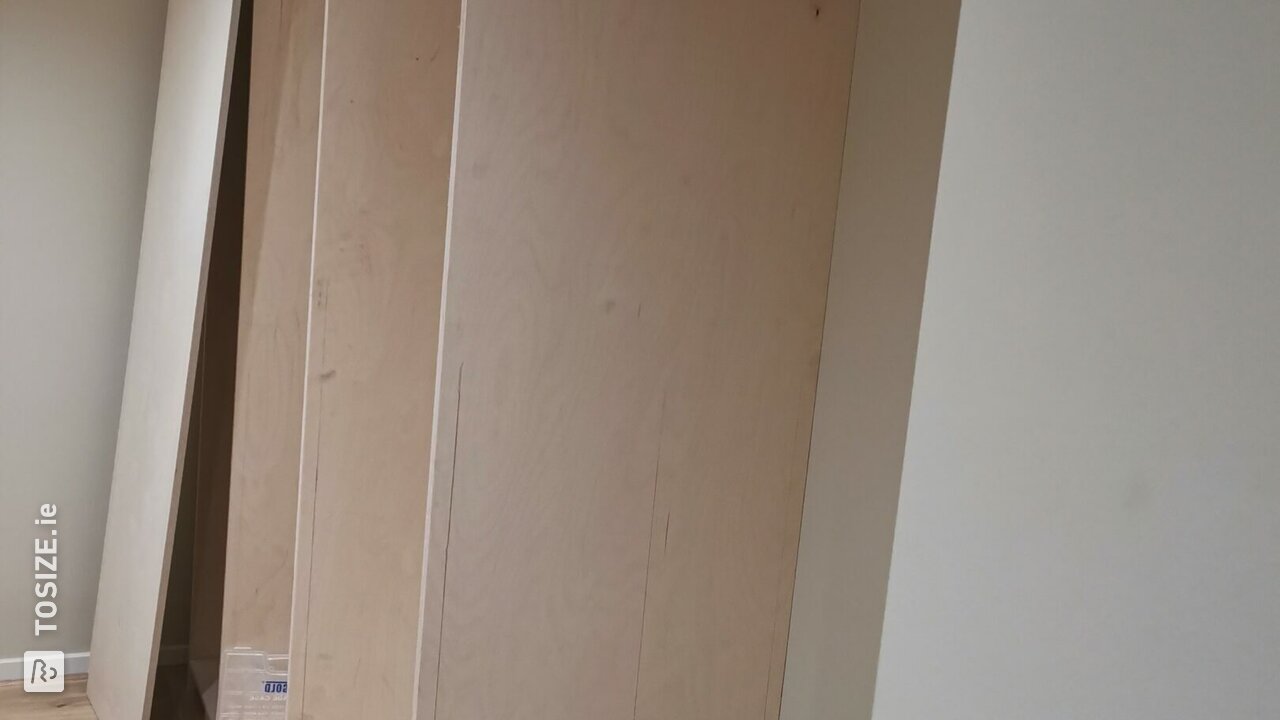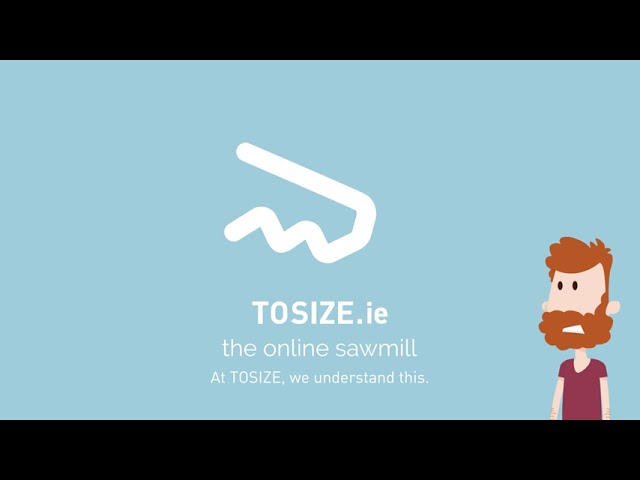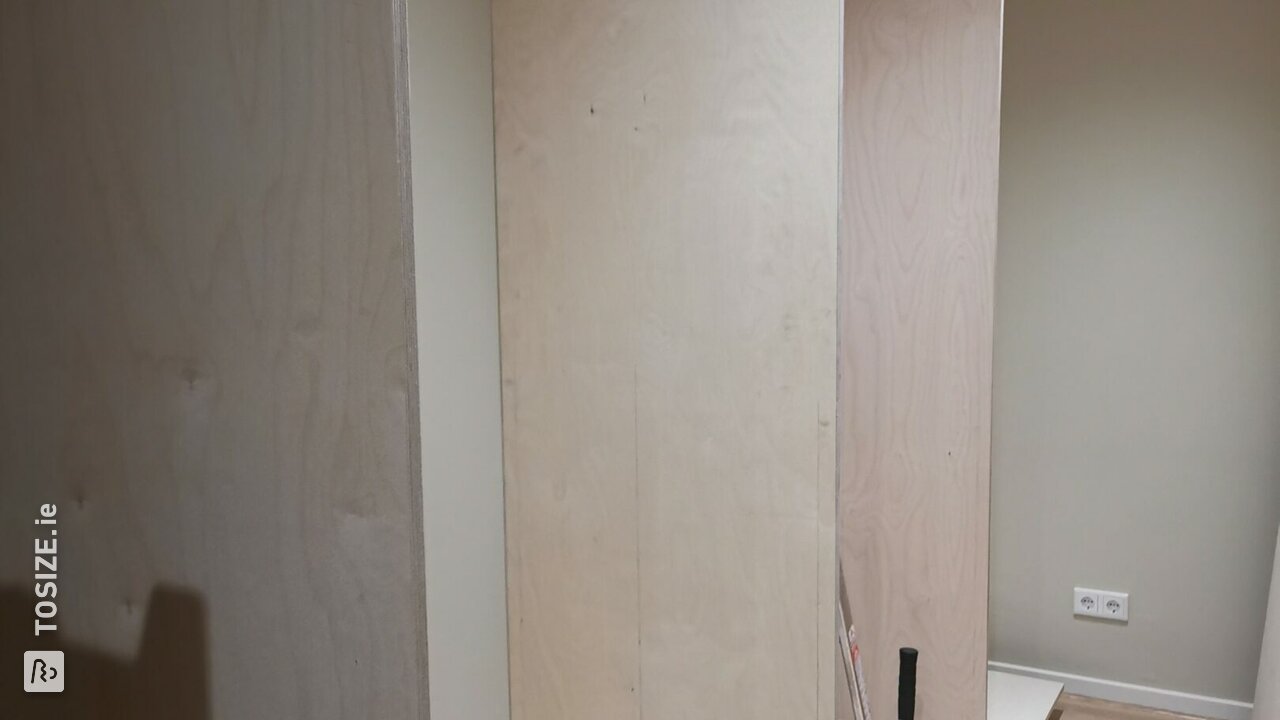 Create this project yourself with sheet material cut to size by TOSIZE.ie!
definition
The wood from TOSIZE.com was used to build the structure of the walk-in wardrobe (not the drawers). There are two side, with each side is 3 meter long. On the left hand side, there are 3 spaces 1m each; on the right hand side, there are 4 spaces: one 1m wide, two 75,0cm wide, one 50,0cm wide.
Walk-in wardrobe
We mapped out, named the pieces and made a plan. The vertical pieces were connected with the base with dowels (which were glued in place) and screwed to the wall with brackets. We made feet out of leftover wooden beams. We did not want the wardrobe to be closed at the top, however we ensured stability of the structure by fixing a 5,0 cm tall 'plinth' in the top part. Cosmetically, we added a plinth at the bottom too.
The measures
Two sides, each measuring 300,0 cm long, 225,0 cm high, 58,0 cm deep.
Experience with TOSIZE.com
It has been rewarding to have our own, customised product! We are non-professional, but we are proud of our creation and enjoy the wardrobe every day.
What others made with Plywood