Dylan made an underfloor heating conversion and a TV cabinet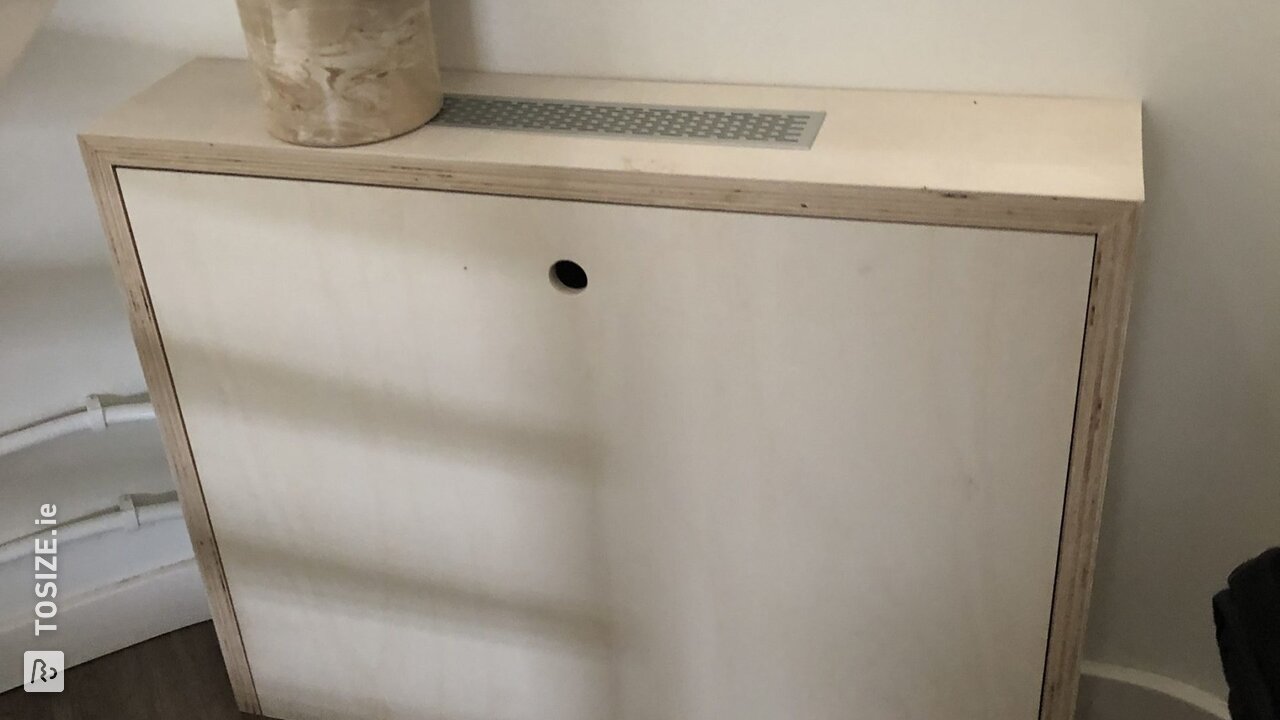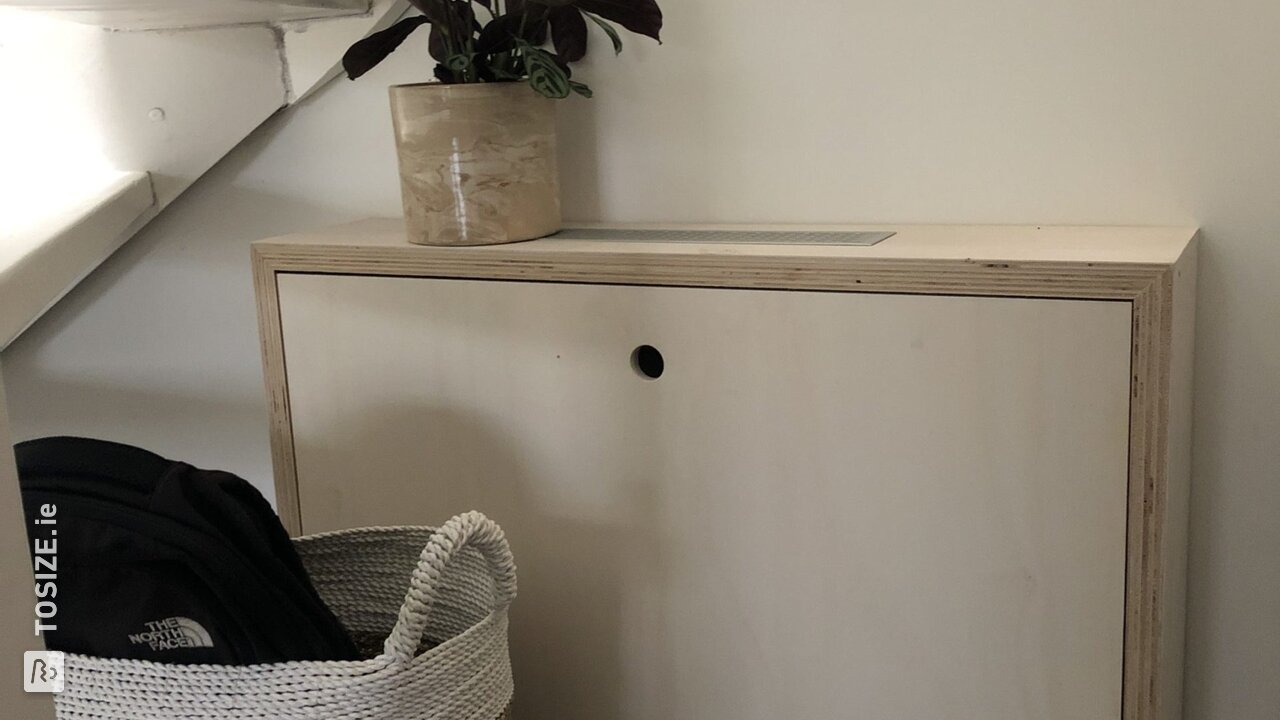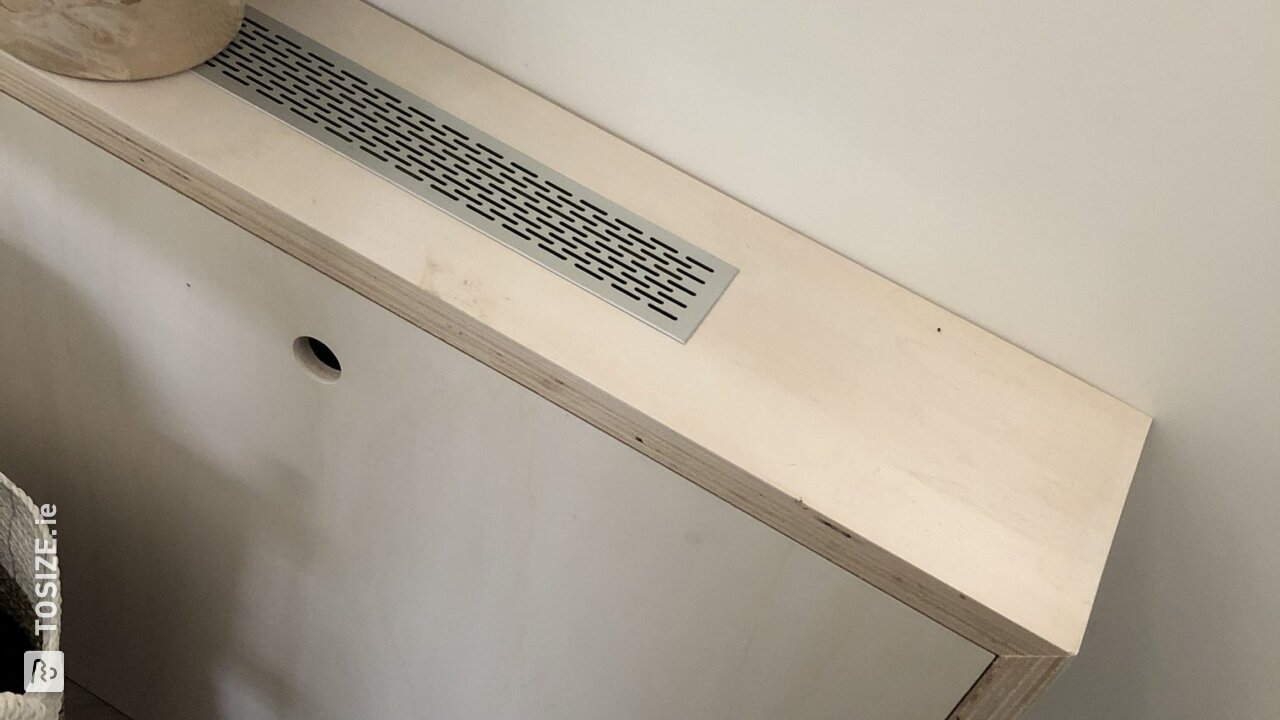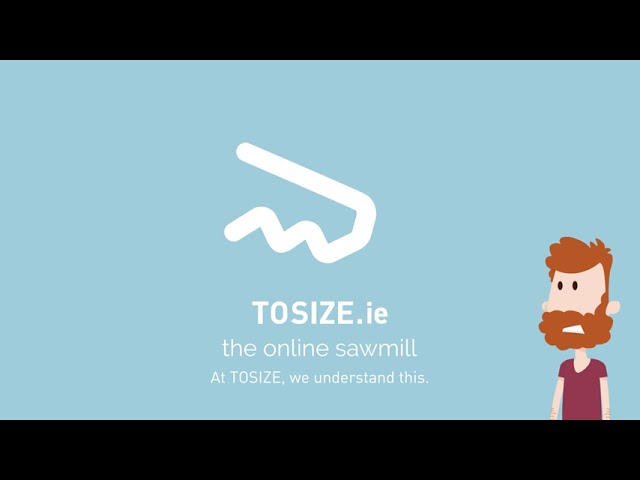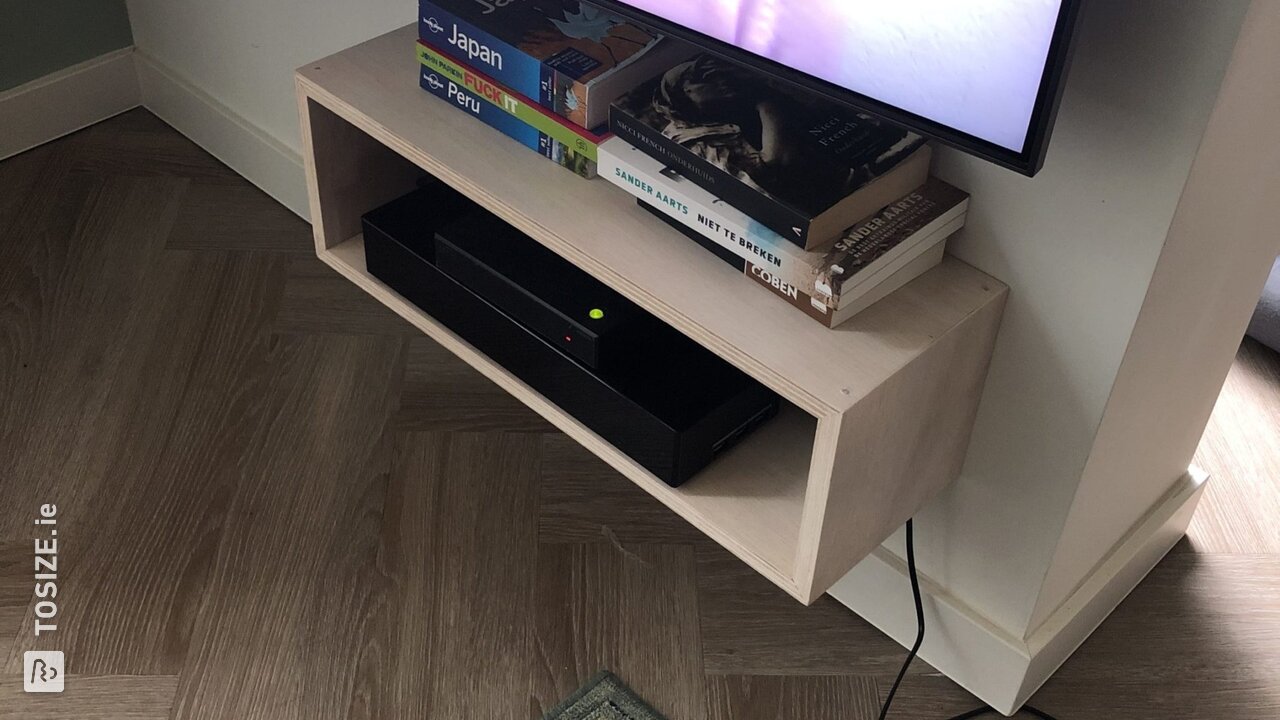 Create this project yourself with sheet material cut to size by TOSIZE.ie!
Description
Underfloor heating surround Made of plywood for a robust, coarse look. The furniture has become very beautiful and the finish is beautiful due to the tightly sawn wood from TOSIZE.com.
Robust and cool look
With wood plugs and glue. In addition, reinforced with a corner bracket on the inside of the cabinet to strengthen the miter-sawn books. Then painted in white wash. Only the surfaces are painted. The sides of the wood are painted very light, in such a way that you can still see the beautiful structure of the wood. TOSIZE.com already saw the corners nicely in miter and that saved a lot of work! The end result is nice and sleek. The end result is really beautiful.
Finished format: What are the outer dimensions?
Conversion
Width 93.5
Depth 20.0
Height 73.0
TV cabinet:
Width 60.0
Depth 20.0
Height 19.5
All measurements are in cm
Experience with TOSIZE.com
Top service and wood was nicely mitered. Perfect!
What others made with Plywood and OSB