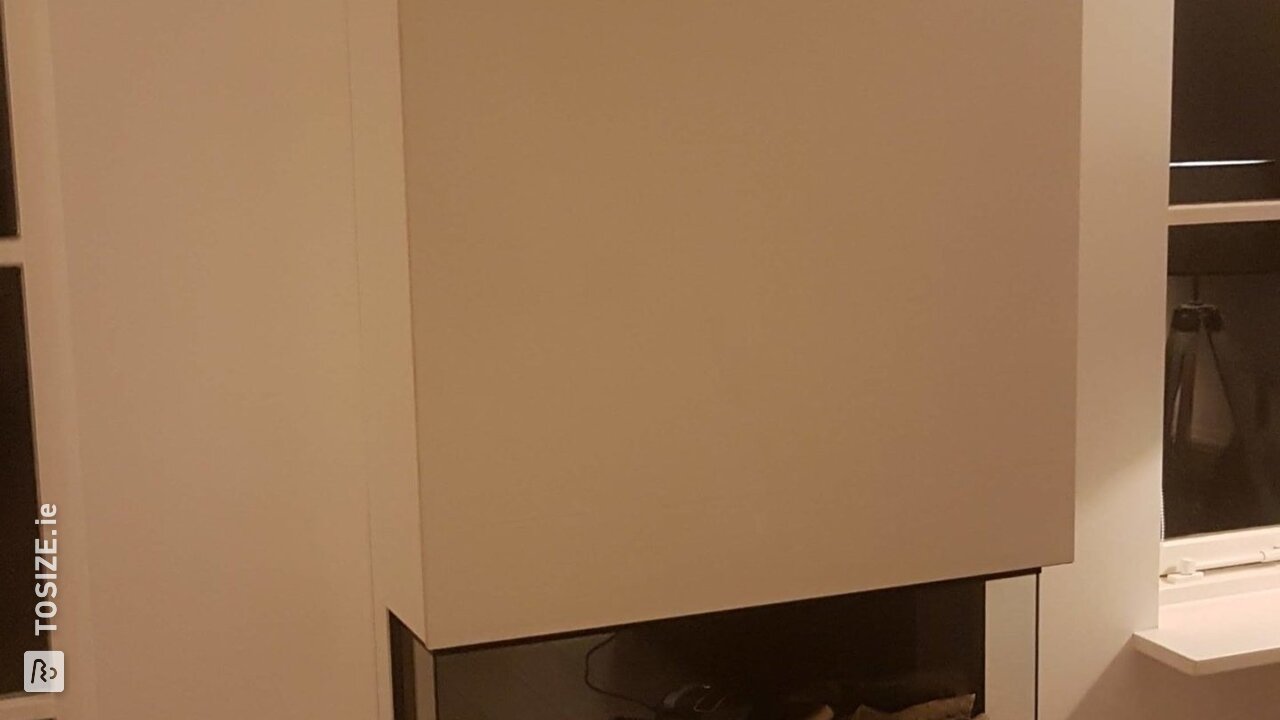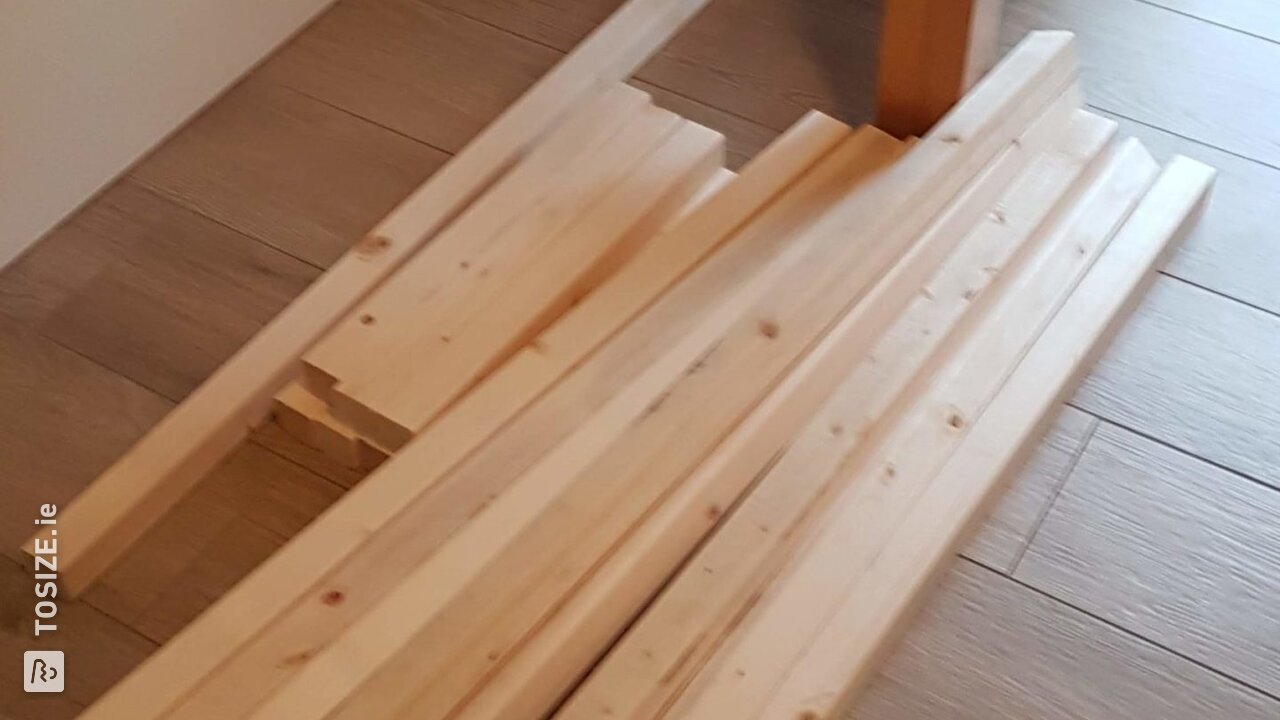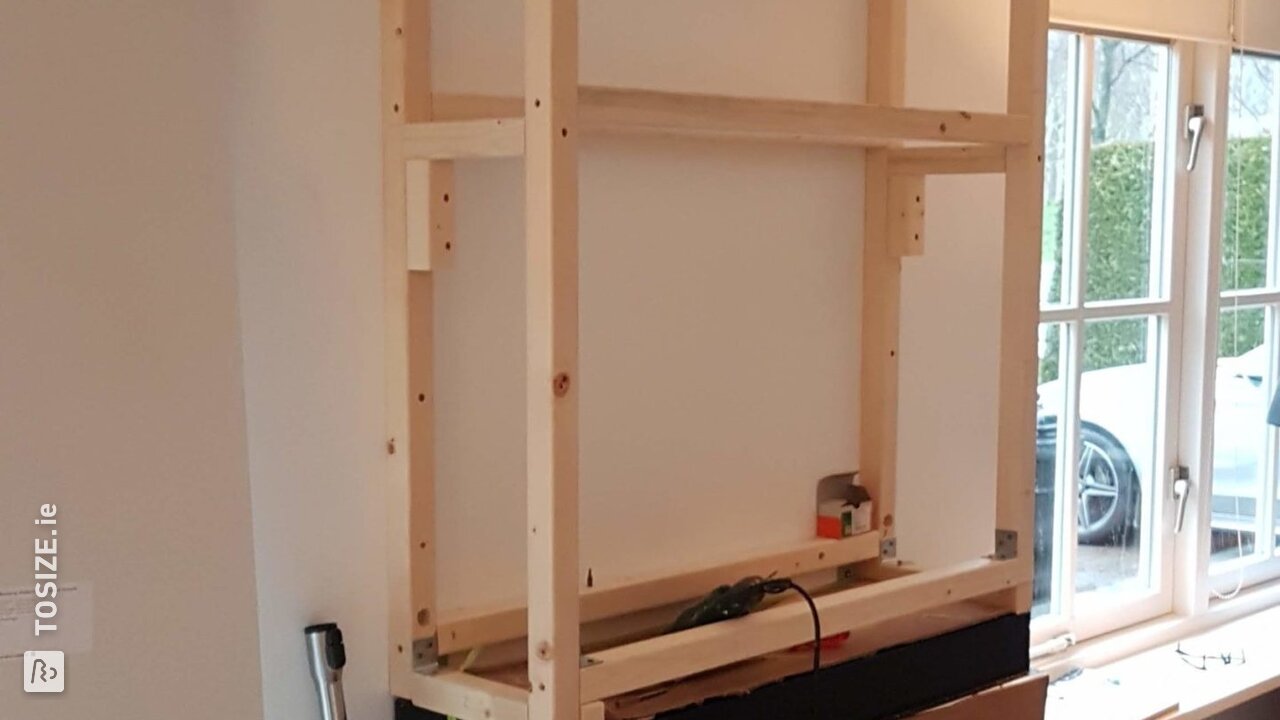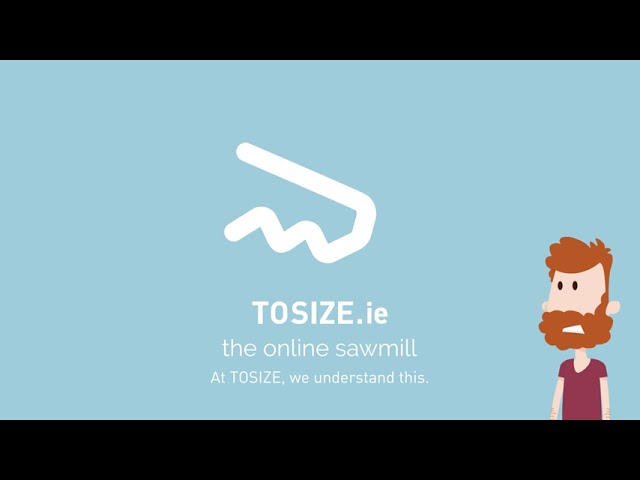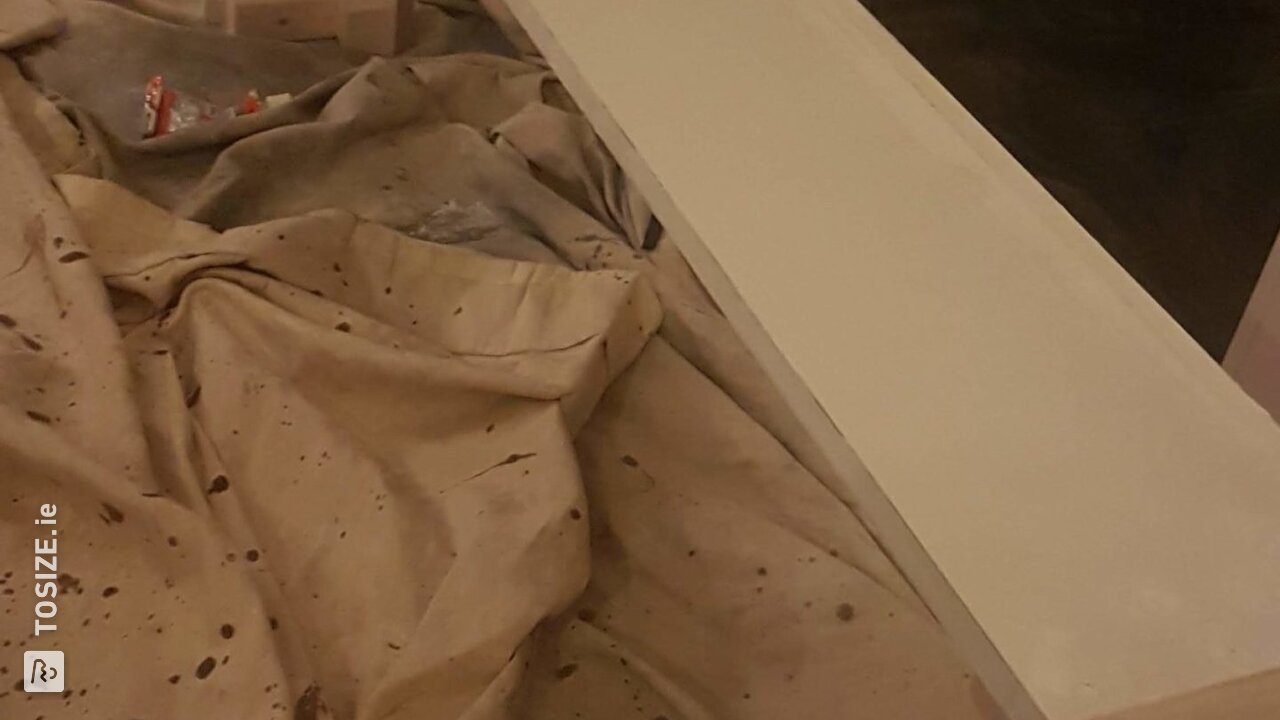 Create this project yourself with sheet material cut to size by TOSIZE.ie!
What have you made?
A fireplace surround made of MDF Lacquer Draag for an electric decorative fireplace, with bottom shelf. The electricity supplies are hidden from view in the bottom shelf of MDF!
How did you make the conversion?
First of all, there is a frame made of custom-sawn spruce planed beams. I mounted these firmly with high-quality hollow-wall plugs. Then I mounted MDF Paint Carrier panels. The bottom shelf was also delivered to measure and could be screwed together and glued directly. The panels are painted with matte wall paint that could be applied directly to the MDF. The whole has a sleek appearance and the advantage is that no stucco work had to be done! The electricity is concealed in the bottom plateau,
What are the measurements?
The width at the top is 103.0 cm, the bottom is 120.0 cm wide.
Experience with TOSIZE.com
Super satisfied! Fast and professional delivery with the convenience of ordering everything from the chair. Worth repeating!
What others made with Beams and Battens en MDF