Heating cove for the living room and bedroom, by Barry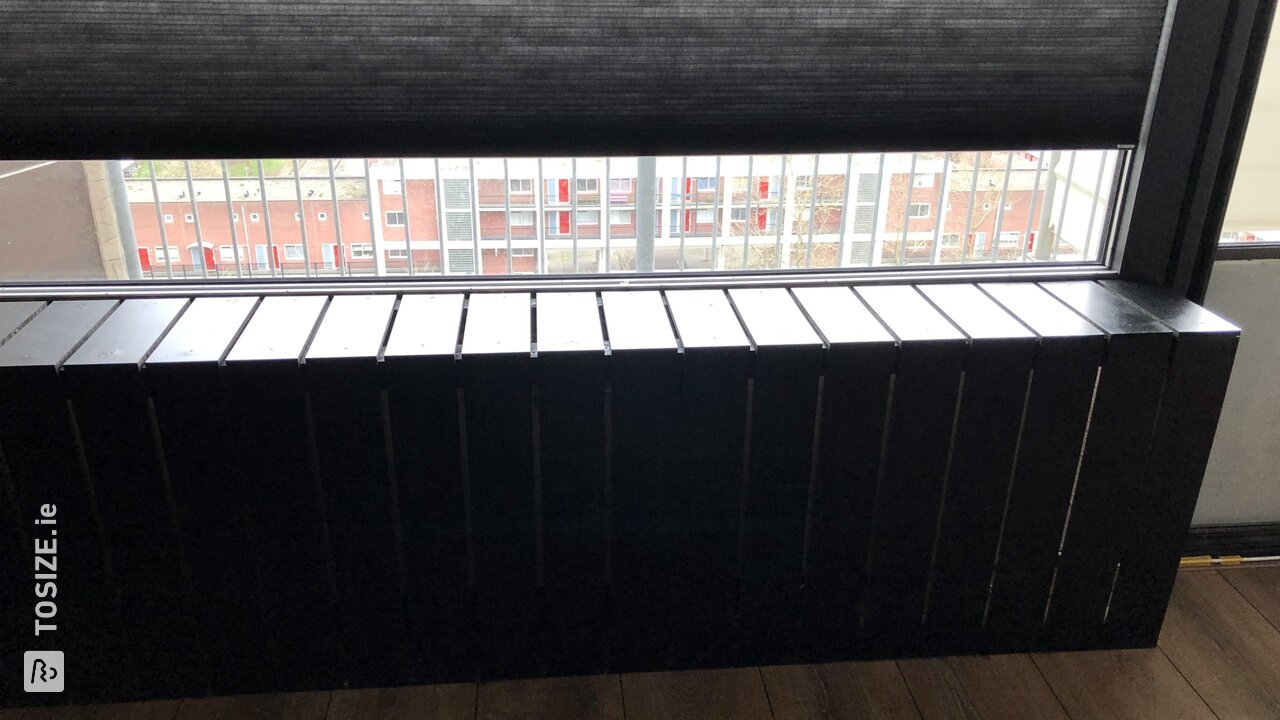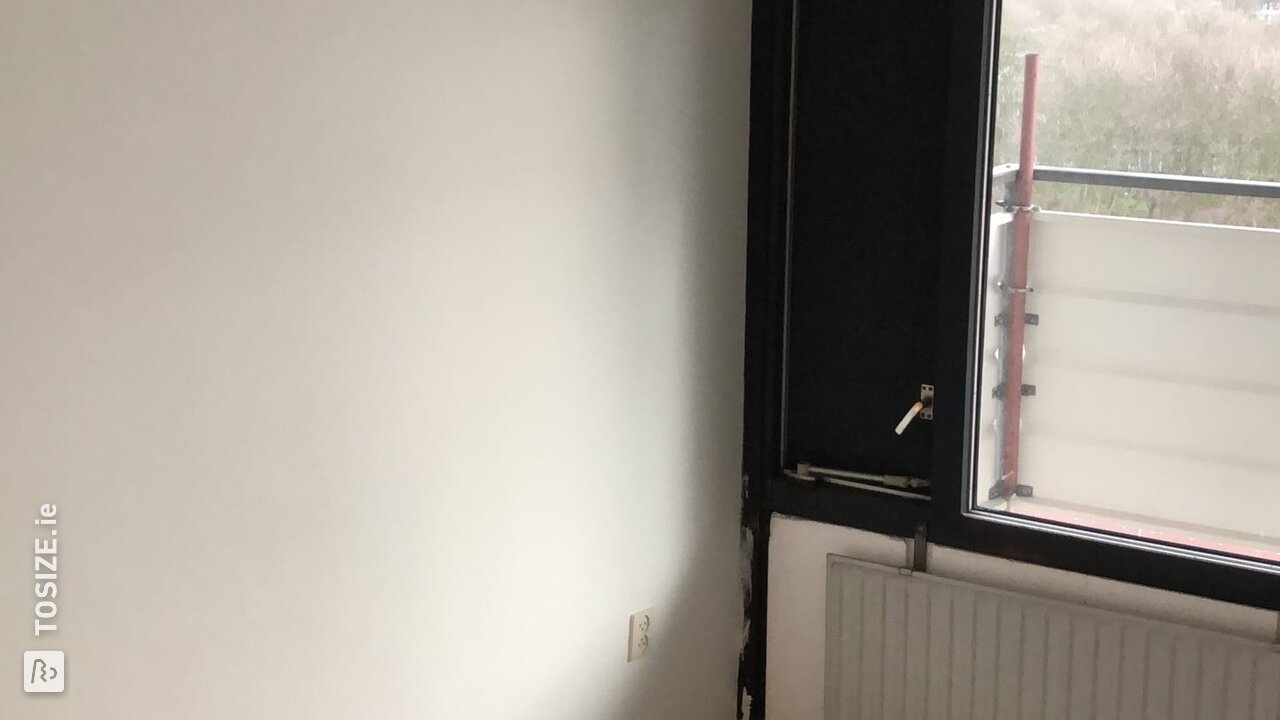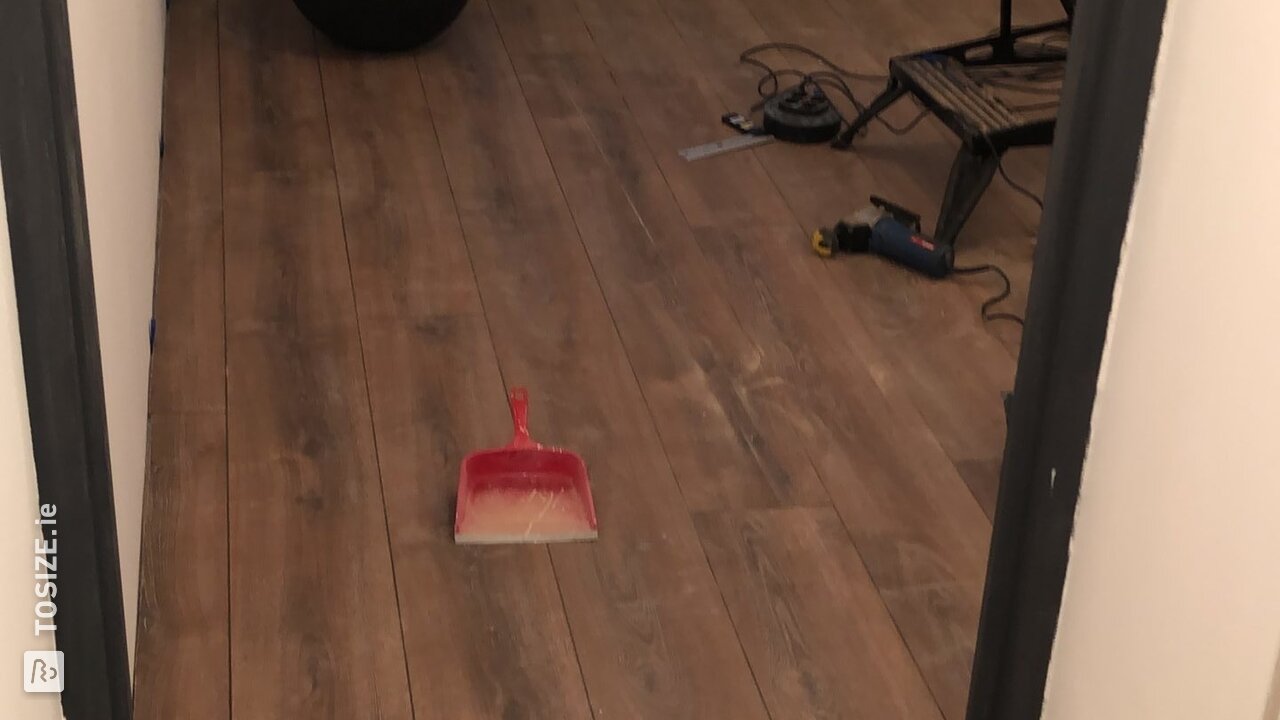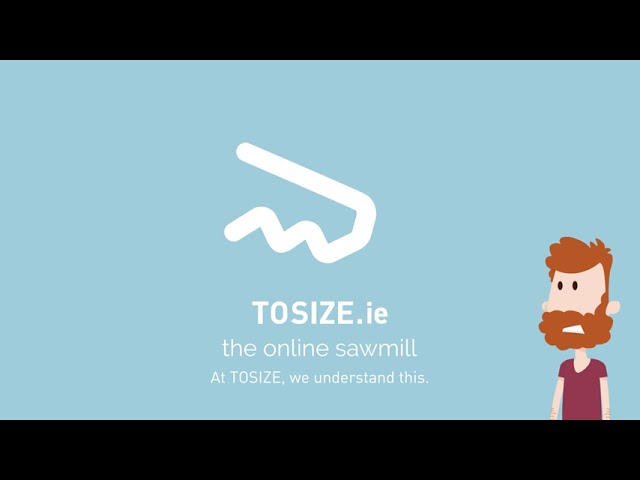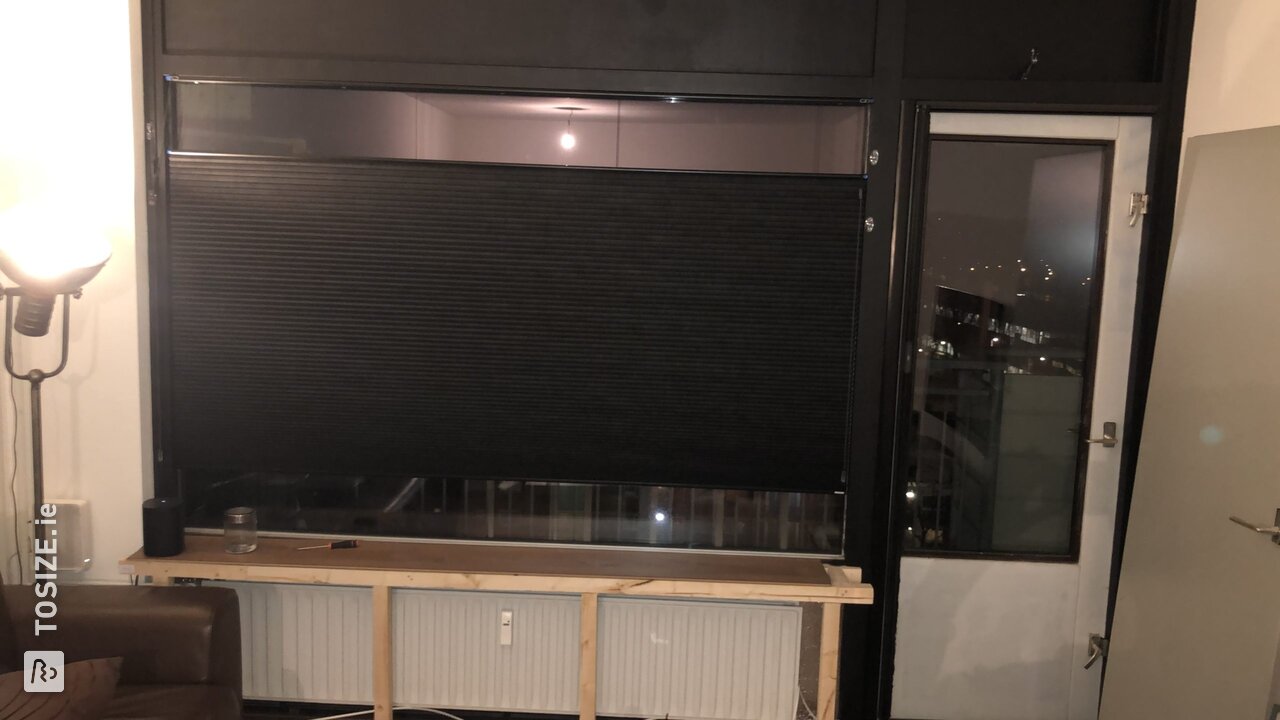 Create this project yourself with sheet material cut to size by TOSIZE.ie!
Cove and extra seats
conversion / cove to the radiators of the living room and the bedroom. Conversion with vertical planks and a sturdy frame that can be used for this. can also be used as an extra seat.
How do you make a soffit around the radiator?
Before I started with the frame, I first placed a 4.0 cm insulation plate with radiator foil on it behind the radiator. The frame is made of spruce beams of 50x50 mm. The height of the frame is 610 mm, so that the radiator cove fits tightly with the frame. The vertical planks are 10mm thick https://www.tosize.ie/mdf-natural , the long vertical planks are 610 x 100 x 10, the top short 265 x 100 x 10 (lxwxd). I had this cut to size by TOSIZE.co.uk. The distance between the boards is also 10 (mm), so that sufficient heat can escape during the firing. In order to be able to continue to use the radiator button without much effort, I left 1 shelf loose. (blank shelf in photo 6)
Tailor made cove
2420 x 610 x 265 mm (wxhxd), bedroom deviates a few cm from this, starting size was the window.
Experience with TOSIZE.com
Never heard of TOSIZE.com for this, but all pieces neatly and tightly sawn to the millimeter. definitely recommended for DIYers who do not have a saw table.
What others made with MDF