Homemade Liionidas open baffle speaker enclosure, by Michiel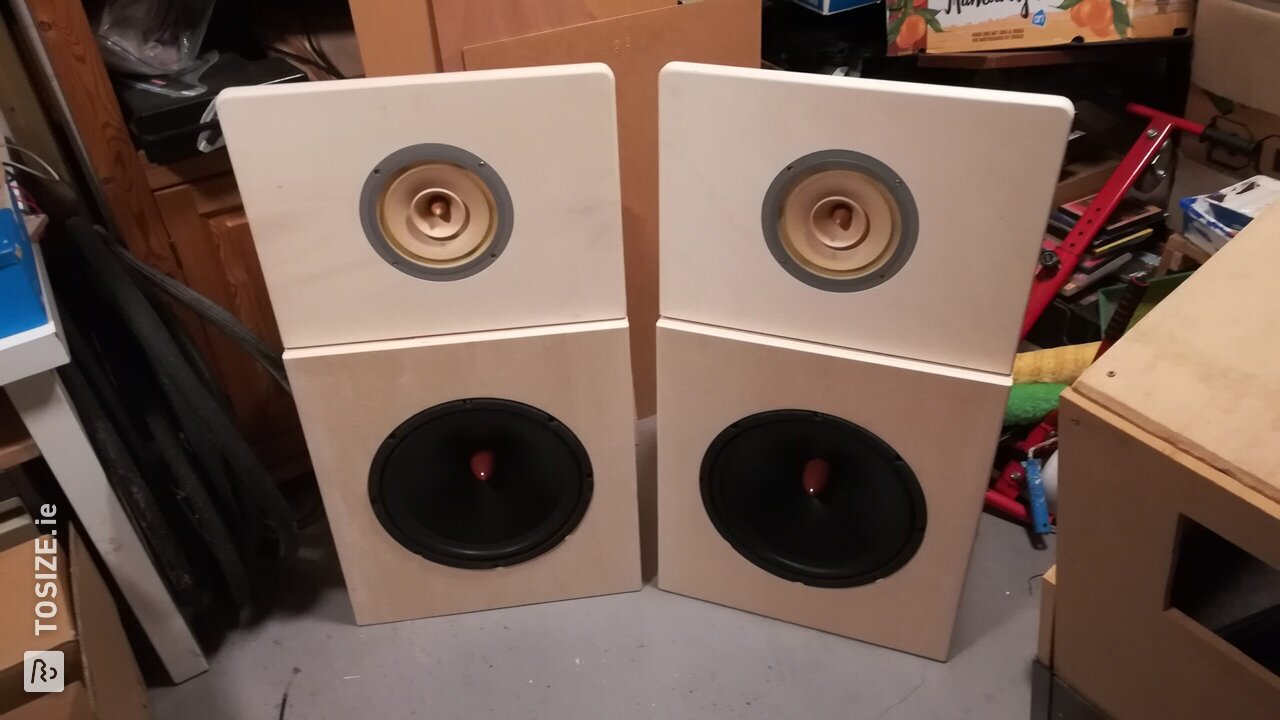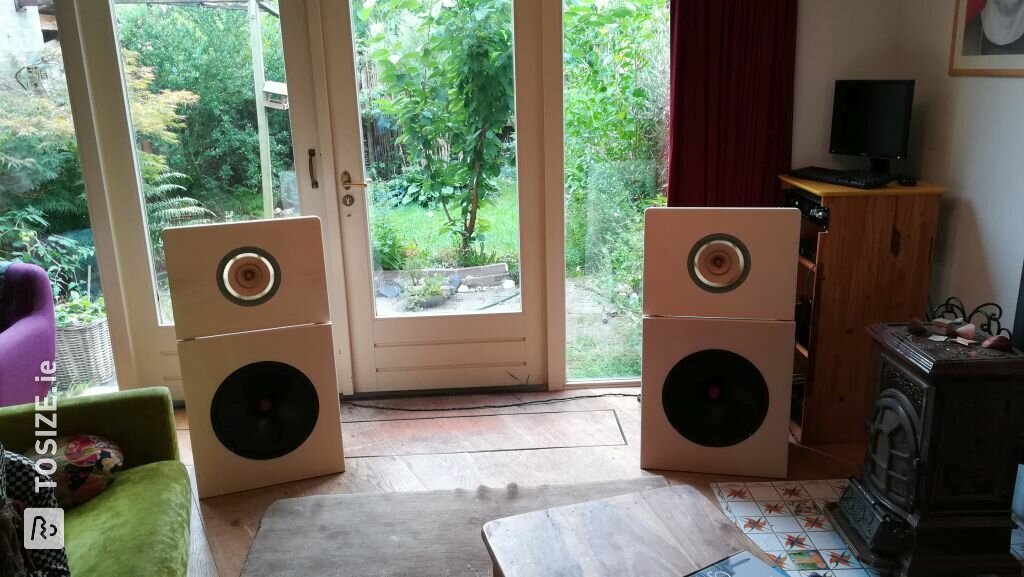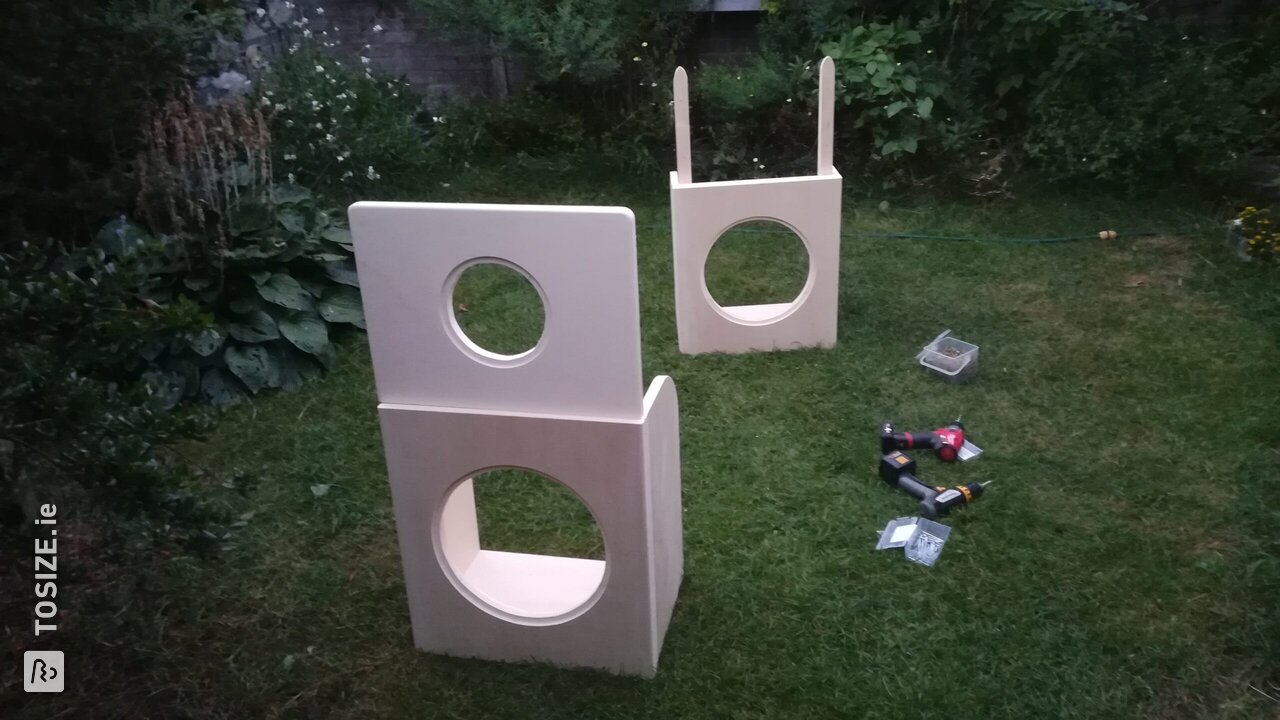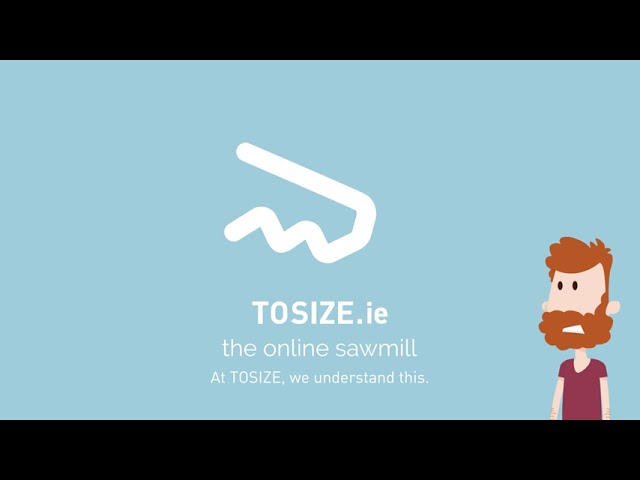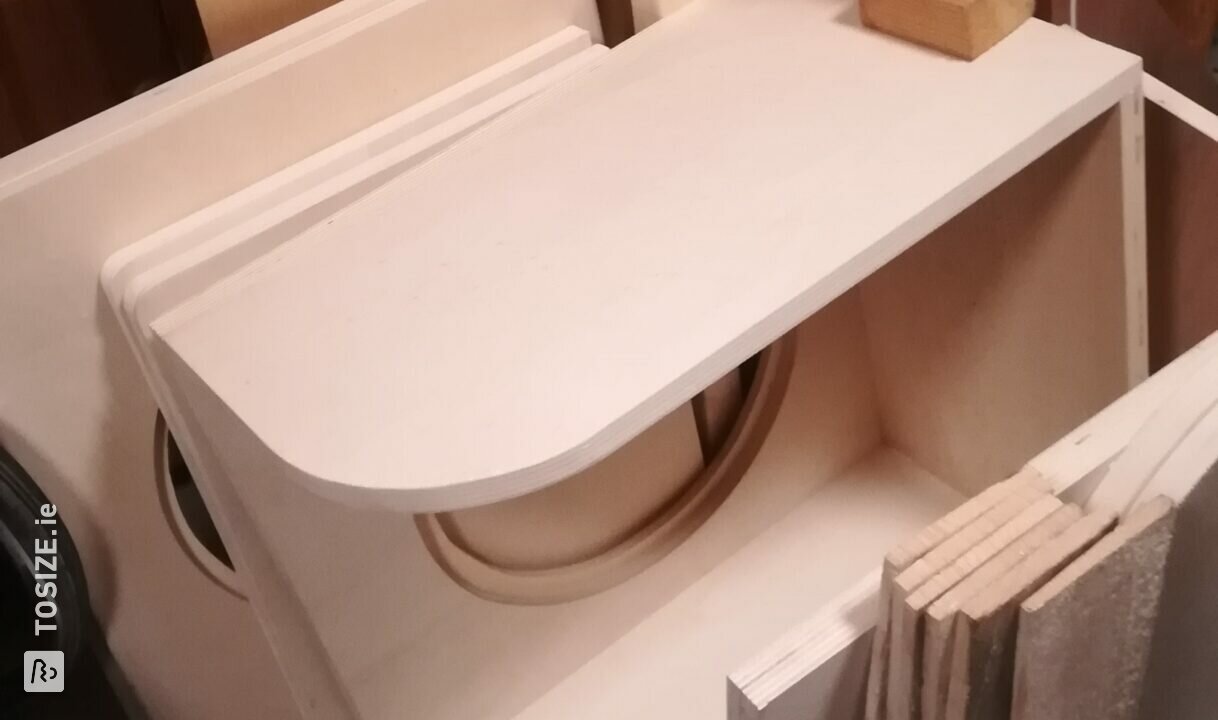 Create this project yourself with sheet material cut to size by TOSIZE.ie!
definition
I built two open baffle loudspeakers with Lii drivers according to directions from Leon Huijgen, who gave them the nice name Liionidas. I hope it gives the most realistic live experience possible in complex classical music, the pinnacle of high-end audio. Quite an ambition, but fun to do and reasonably feasible.
Work description: how did you realize your project
I got the construction drawing from Leon via Facebook group Lii audio drivers. Here you can also find a lot of information from various enthusiastic homebuilders. I chose 22 mm poplar plywood, on the advice of Pieter, who is also an authority on audio and home-built loudspeakers. The wood of this speaker is straight forward. Making the round holes with a nice edge took some experimenting with the router, and you need some experience to handle it carefully. But in one of the pictures you can also see that it's no higher math to make it neat either. In the long run I may oil, stain or paint the wood. White isn't bad either.
Final size: What are the outer dimensions?
102.0 cm high, 55.0 cm wide and 30.0 cm deep
Experience with TOSIZE.com
Neatly delivered as agreed and carefully packaged. The finish of the saw cuts was very rough but that was neatly solved by customer service.
What others made with Plywood