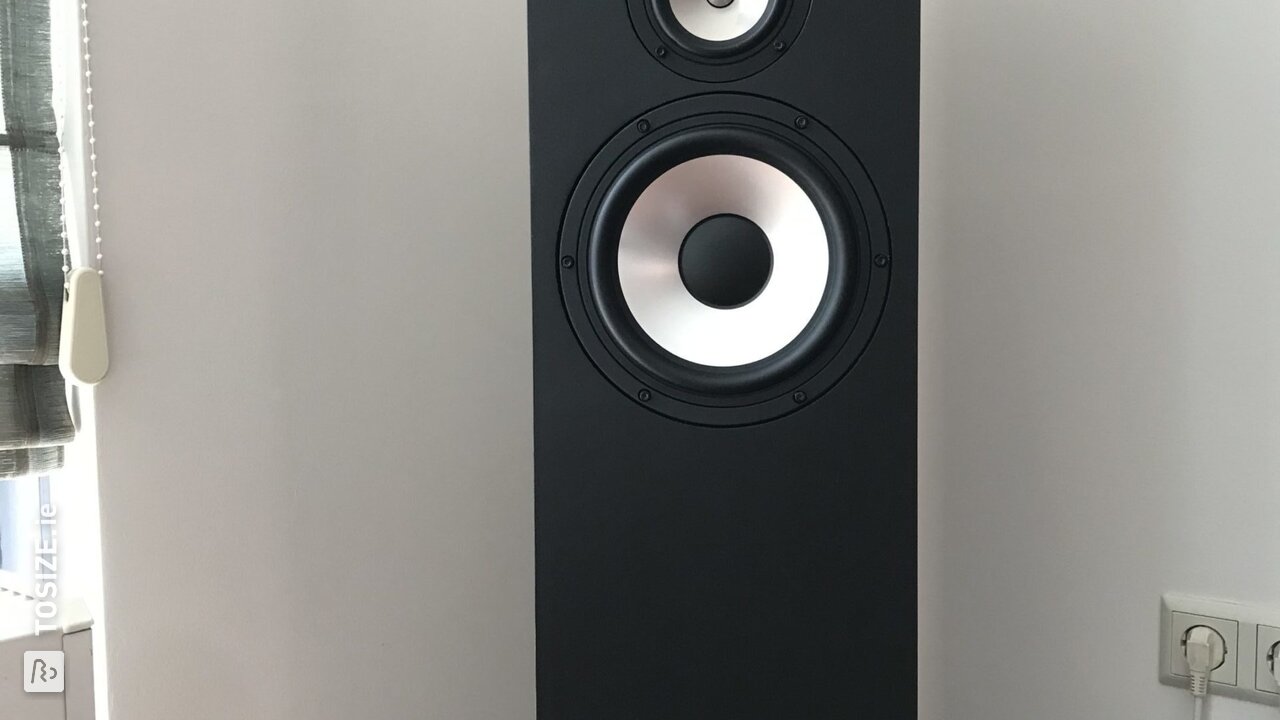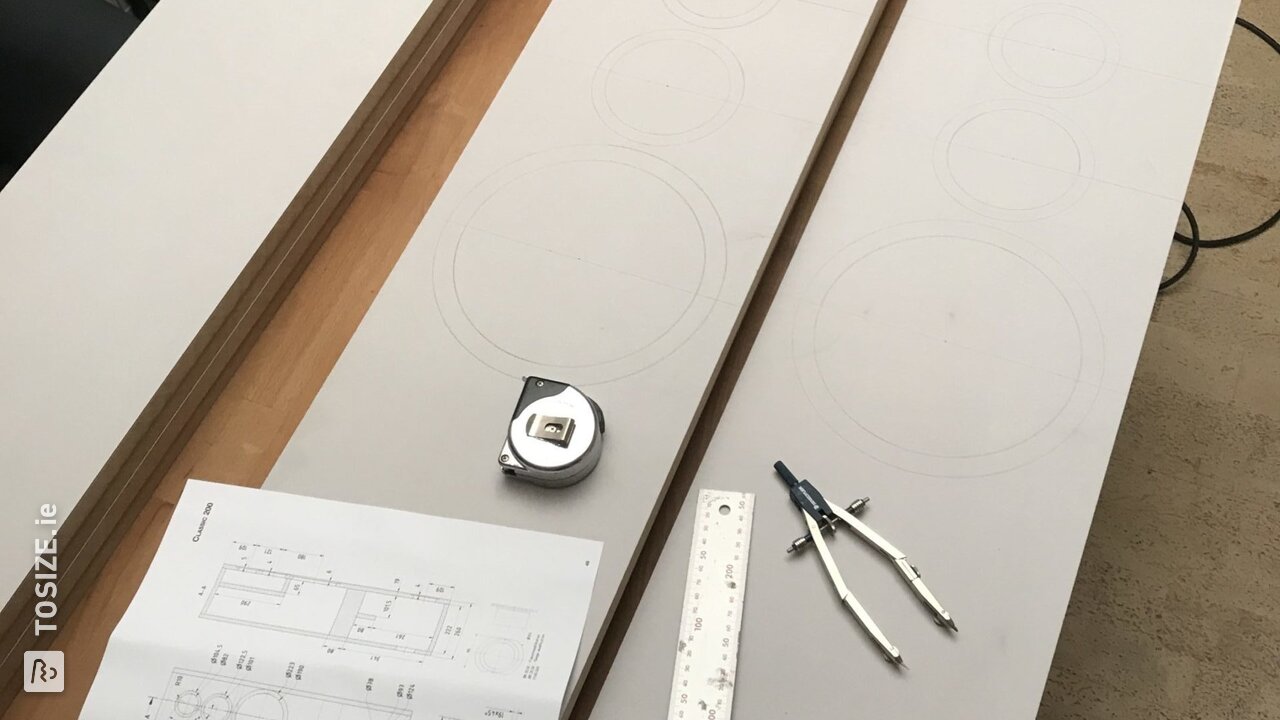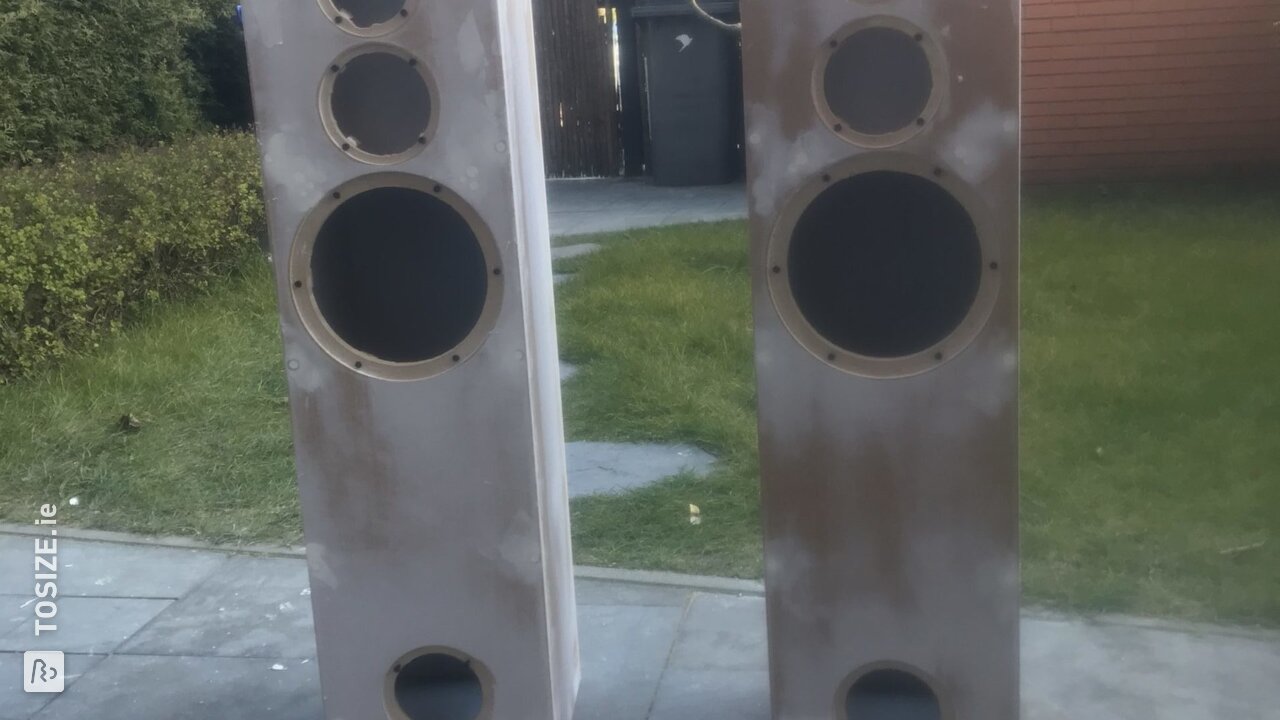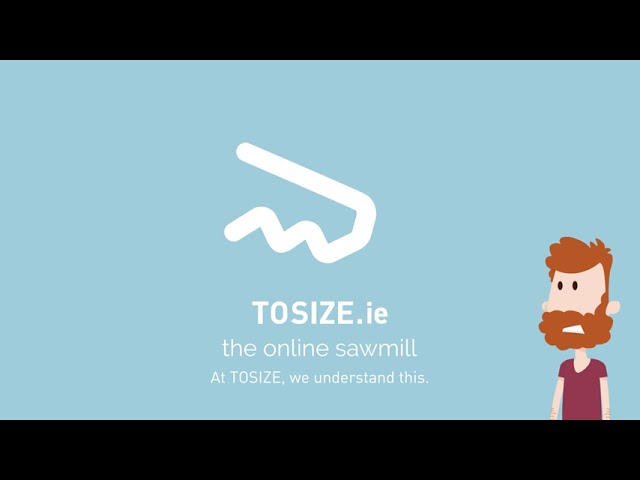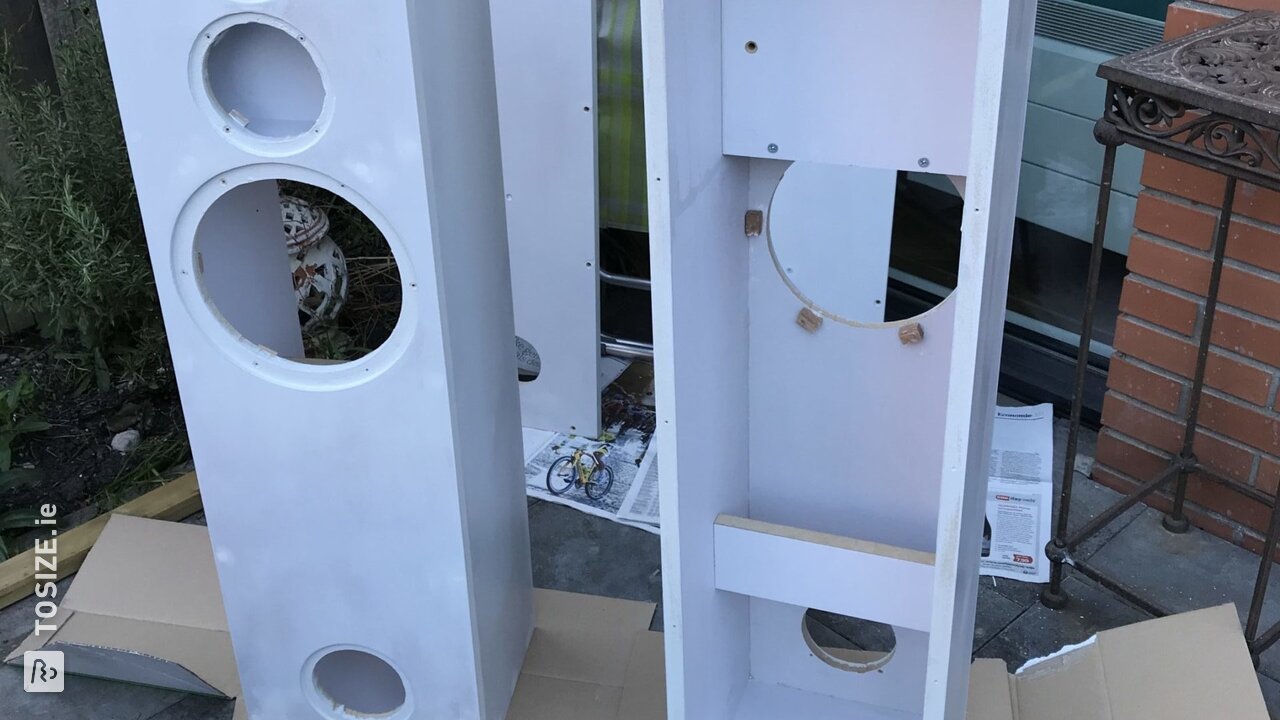 Create this project yourself with sheet material cut to size by TOSIZE.ie!
definition
3-way speaker boxes with Visaton speakers. This is a DIY project according to a VISATON design with MDF panels with a thickness of 18 mm. The panels are sawn by TOSIZE.com
Speaker boxes made of MDF
The design for these DIY loudspeakers is provided by the company VISATON, which supplies the loudspeakers and other materials. You have to arrange the MDF for the cabinet yourself. In my case, the MDF panels were sawn by TOSIZE.com. Because it is very important that the cabinets are airtight, and because of a nice result, I asked to cut the panels with high precision. That certainly worked. I estimate that a tolerance of less than 0.1 mm was achieved. My compliments! The first step was to mill the speaker holes in the front panels. Then the cabinets were screwed together and glued. The screw holes and any irregularities were plastered invisibly, after which the whole was sanded smooth. After priming and painting (matte black), the loudspeakers, crossovers, bass-reflex pipes and damping material were installed. A beautiful result and a great sound.
Custom speaker cabinet
100,0 cm x 26,0 cm x 26,0 cm
Experience with TOSIZE.com
Very accurately cut. Beautiful result.
What others made with MDF