Wall cupboard made of oak with a steel frame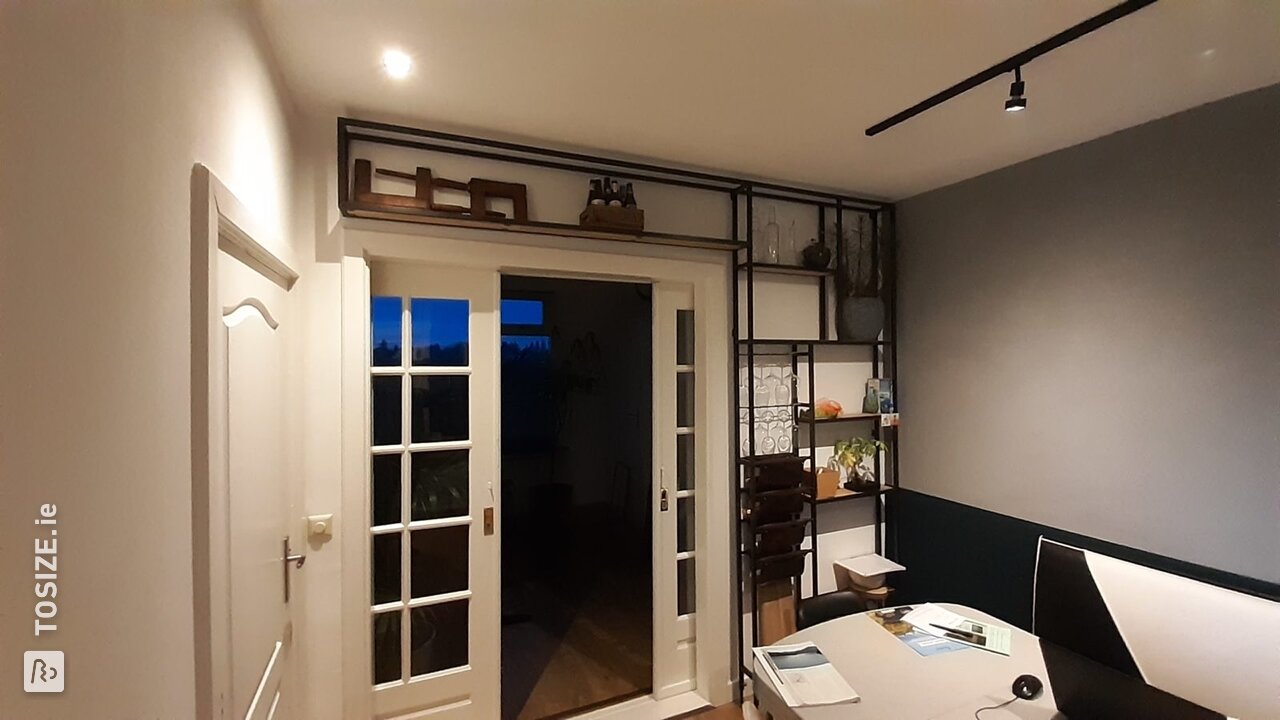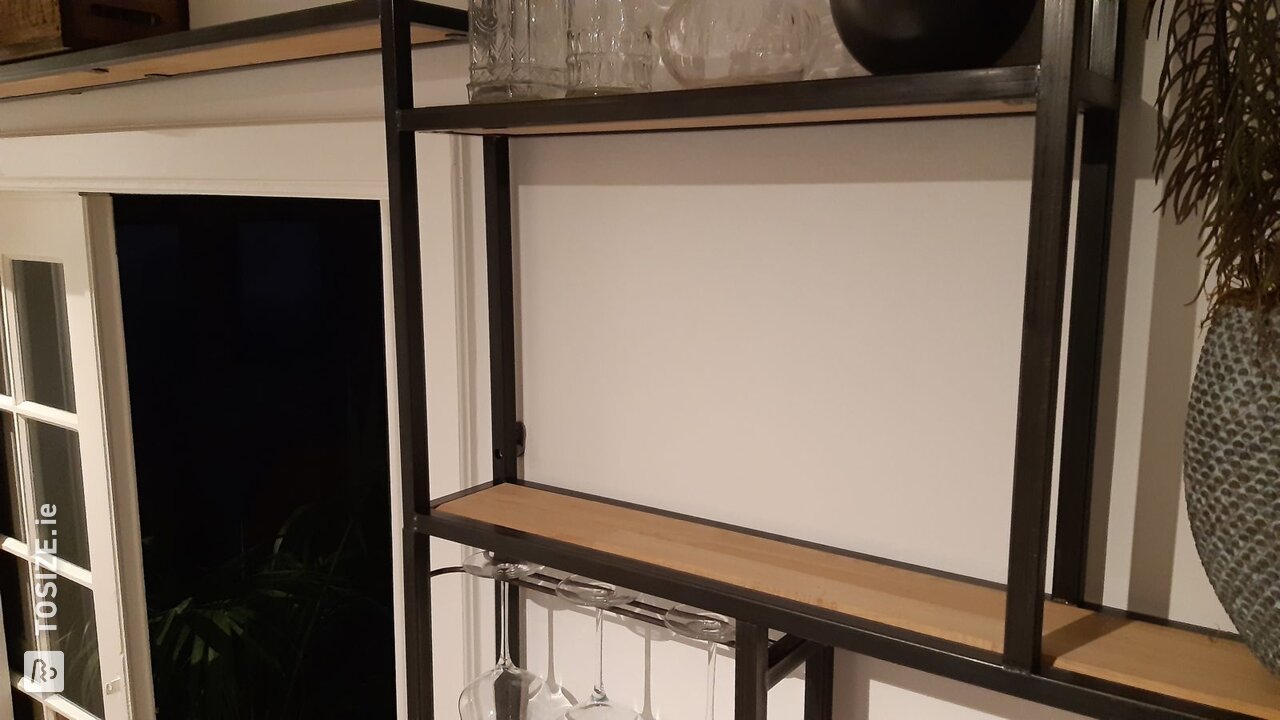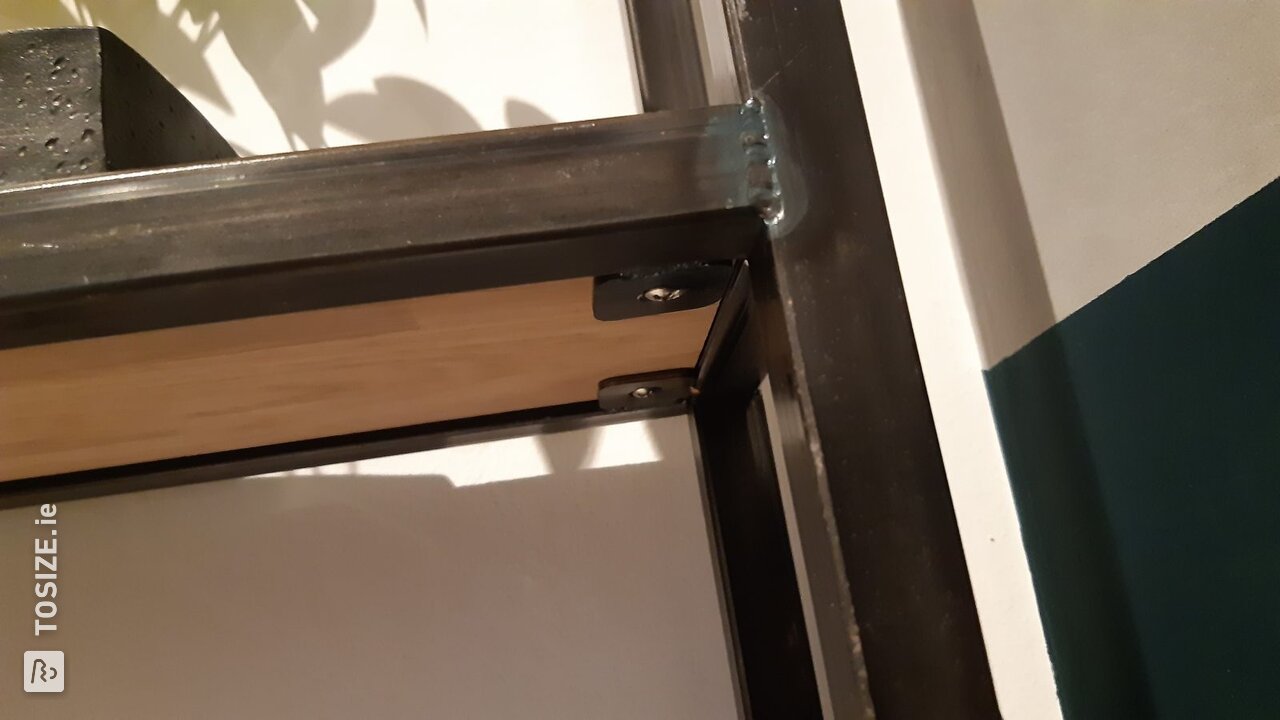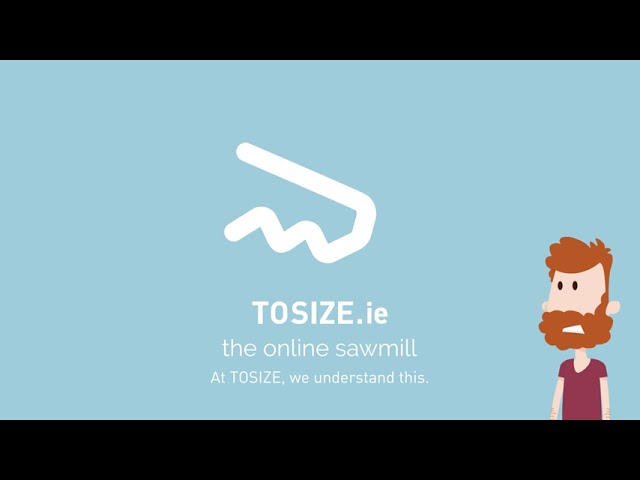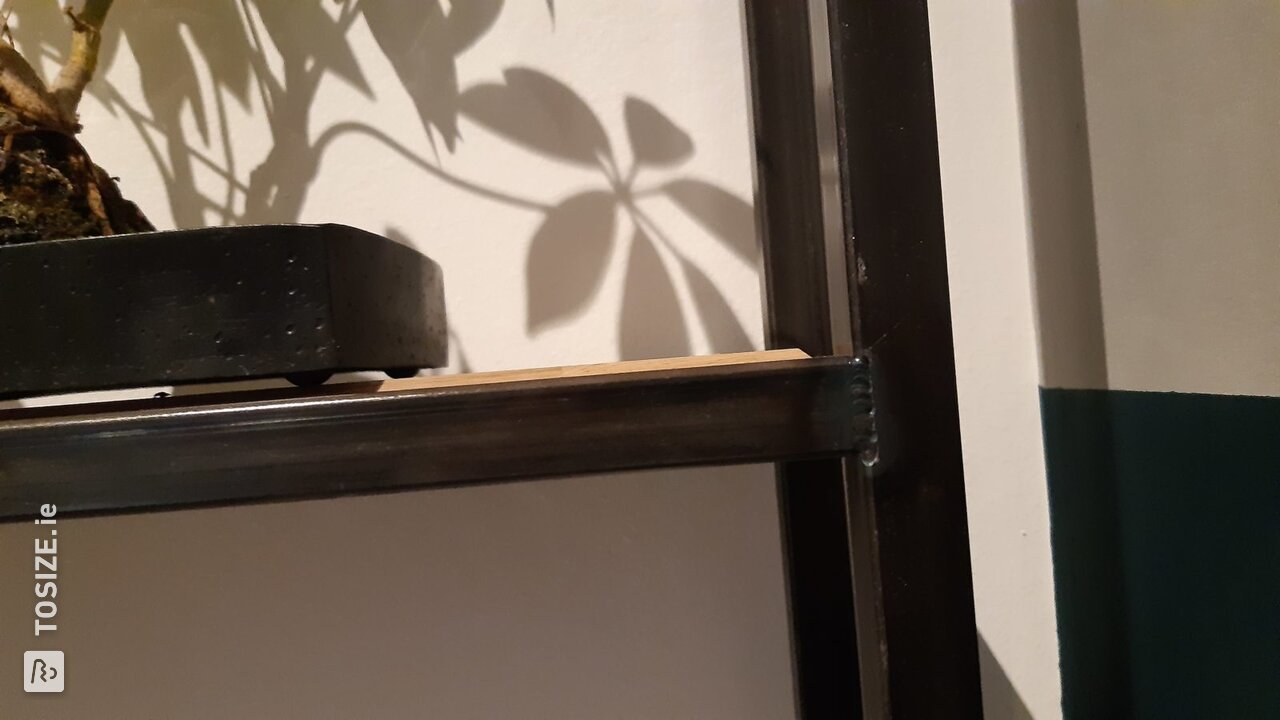 Create this project yourself with sheet material cut to size by TOSIZE.ie!
Description
A slim wall cupboard over the sliding doors. The frame is made of steel. The shelves are made of oak and I have used leather cloths as wine carriers.
How did you make the closet?
In my house I have a sliding / partition door. I wanted to have a narrow closet around this door. The condition was that the cupboard would be fairly shallow, because my living room is quite small. I knew I wouldn't find this cabinet in the right dimensions, so I decided to build the cabinet myself. I welded the frame from steel. It had to be shareable to get in. So I made the frame with a top part and a bottom part, which I later assembled together in the room. I wanted to use oak wood for the shelves in the cupboard. A nice oak plank in such dimensions is poorly available and I have few woodworking tools myself. So I don't have the right resources to get a good result. TOSIZE.com was the perfect solution for this. I first ordered one board to see if I had the right margins in mind. I opted for Oak Rustic Finger Jointed 19mm. I tried this on, and I could take the margin a little tighter (3 mm instead of 5 mm smaller than the exact measurements). Then I ordered all the shelves. The planks were neat to the millimeter. For a neat result I ordered the planks with a 6 mm beveled edge on top, all around. Neat work. Unpack, pre-drill and assemble. Done!
What have the dimensions become?
The dimensions are: Height: 270.0 cm Width: 250.0 cm Depth: 18.0 cm
Experience with TOSIZE.com
Very clear site. Accurate work done!
What others made with Timber panels