Storage cupboard made of birch plywood in the toilet area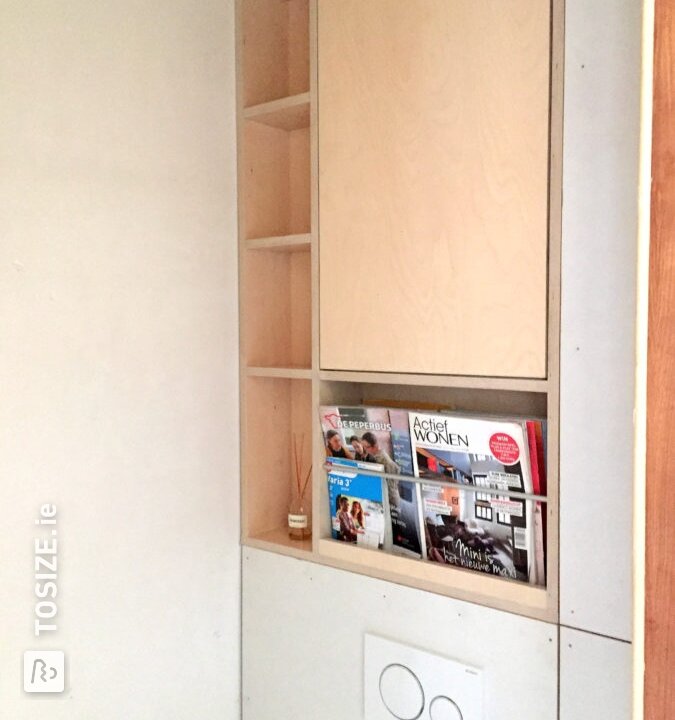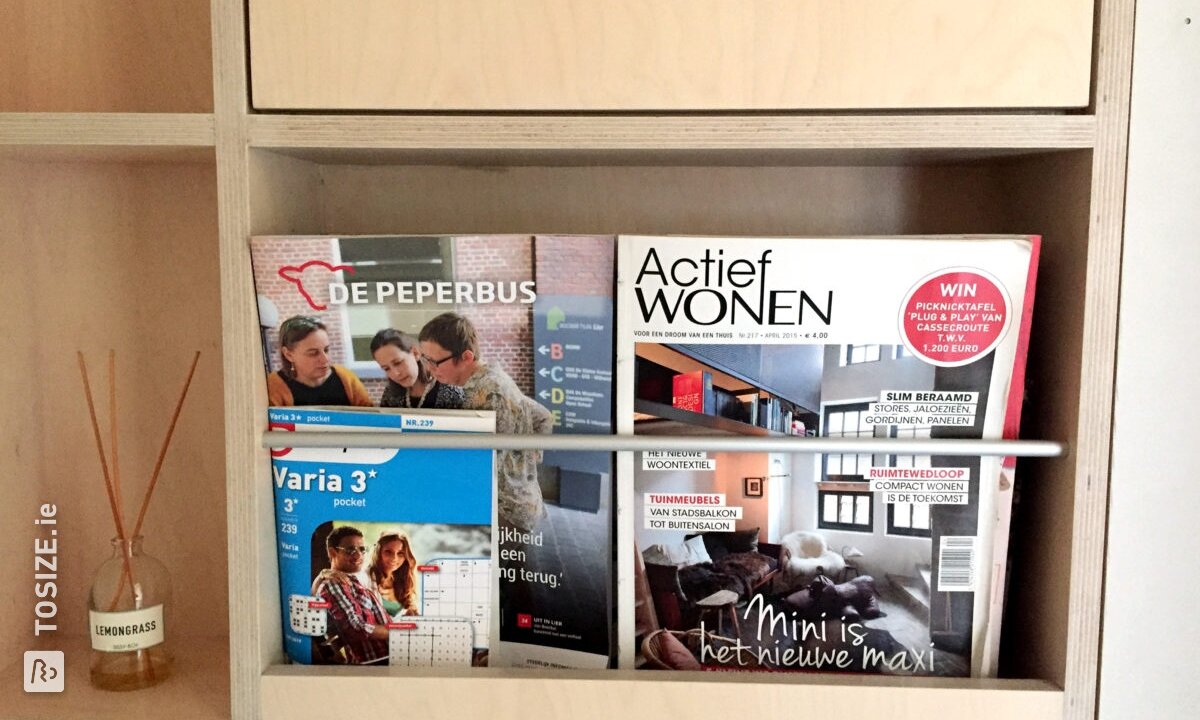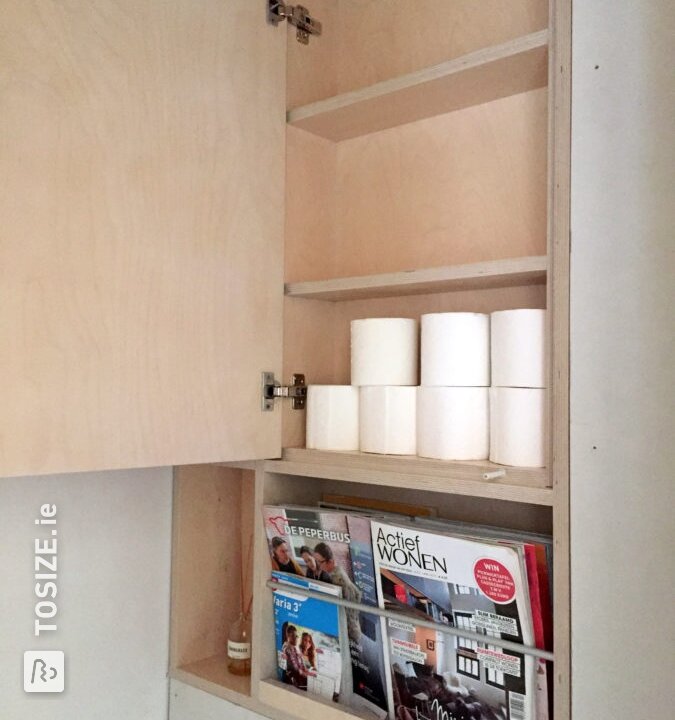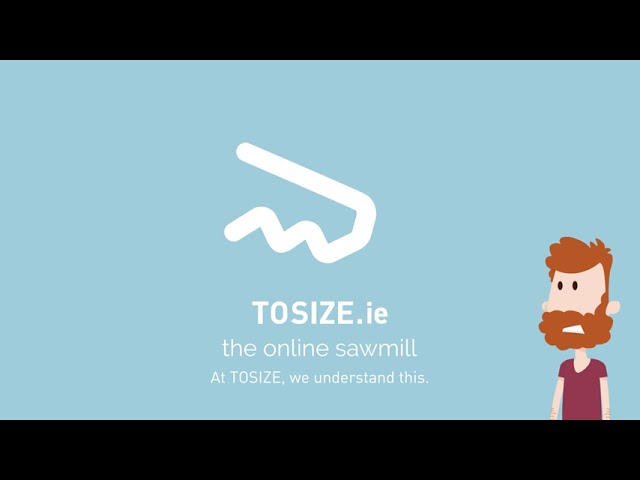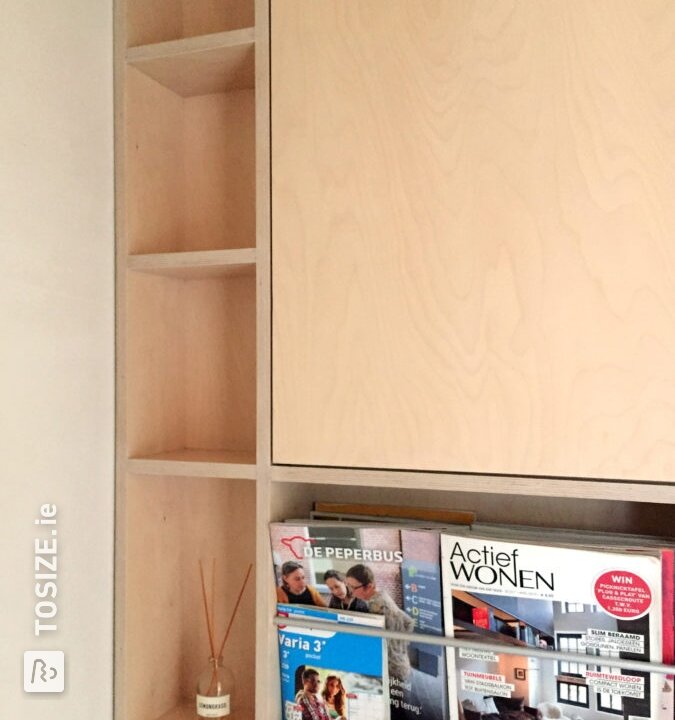 Create this project yourself with sheet material cut to size by TOSIZE.ie!
Description
A handy storage cabinet made of birch plywood with a matt lacquer finish. We made this to keep toilet paper and cleaning products out of sight in the toilet room and also to have a compartment for magazines.
How did you proceed?
We made a storage cupboard in the toilet room from birch plywood, with a compartment for magazines. The door falls into the cabinet and closes with a tip-on closure without a handle. Because there is a technical tube running in the back wall on the right, we placed the box to the left and created a graphic interplay of lines with the wall panels. The cabinet was finished with a matt varnish. The back wall is still waiting for a coat of paint, but we think the result is already successful.
What are the measurements?
The dimensions are 119.0 x 72.0 cm
Experience with TOSIZE.com
TOSIZE.com has:
Extensive, smooth service
Beautiful materials
Cut to size with great precision
What others made with Beams and Battens, Phenolic Plywood, MDF, Plywood en Timber panels