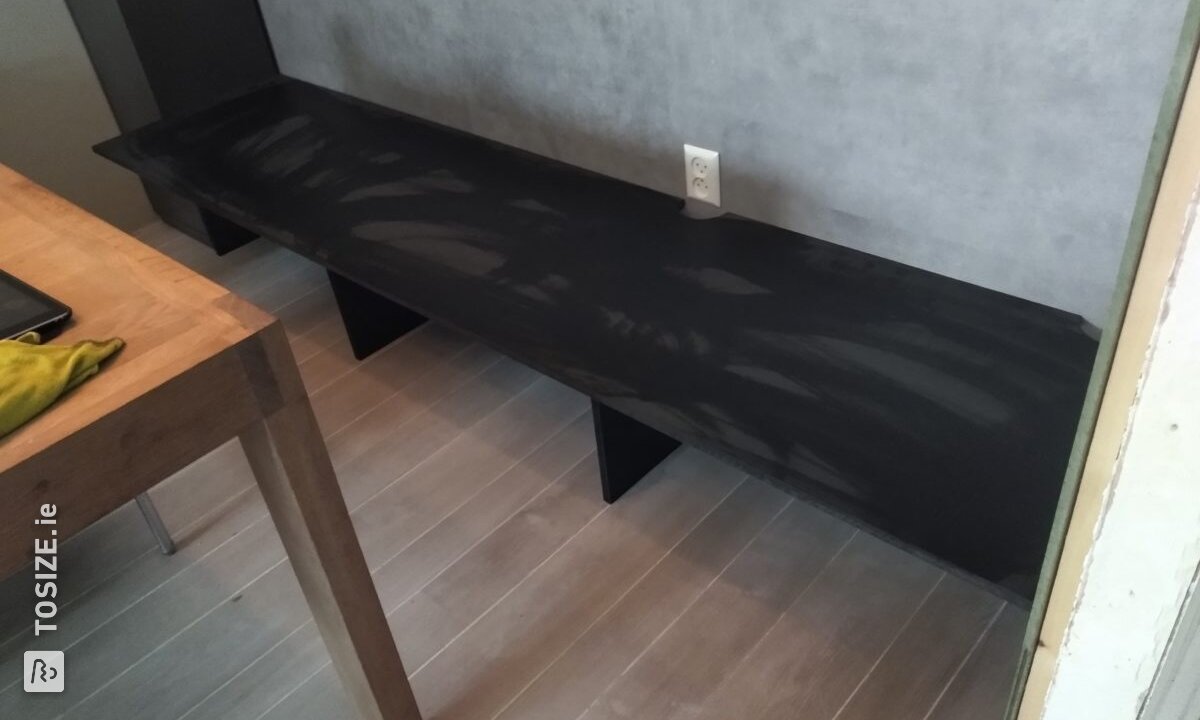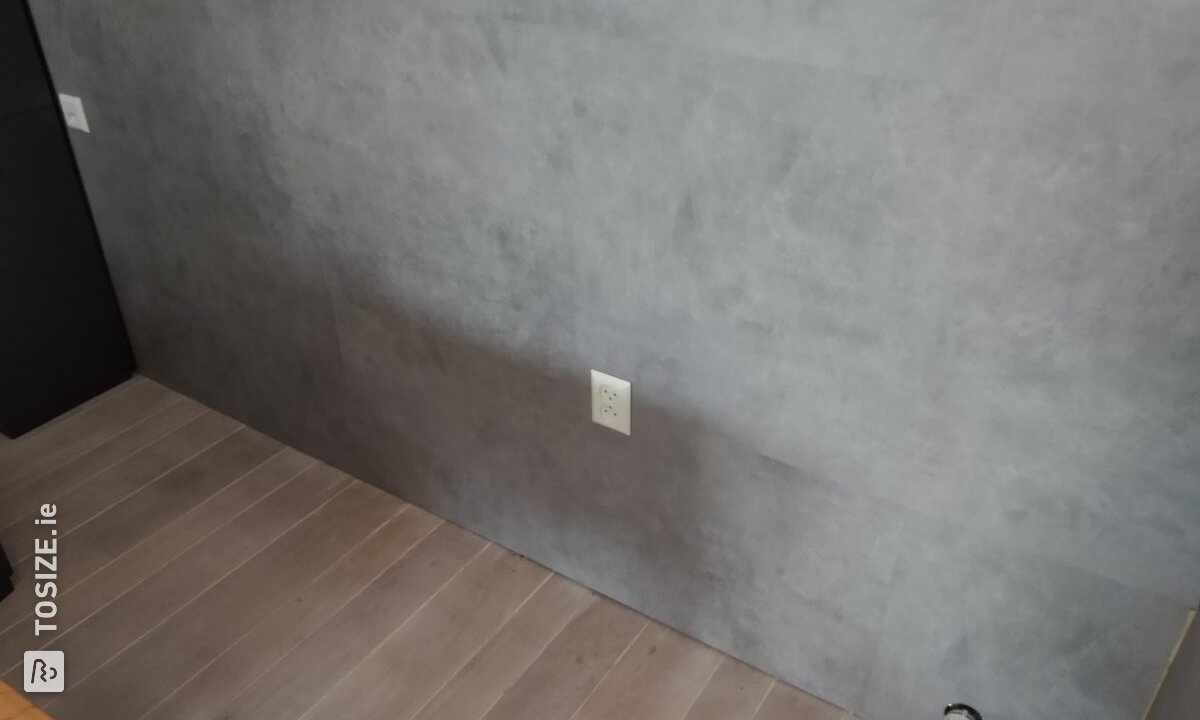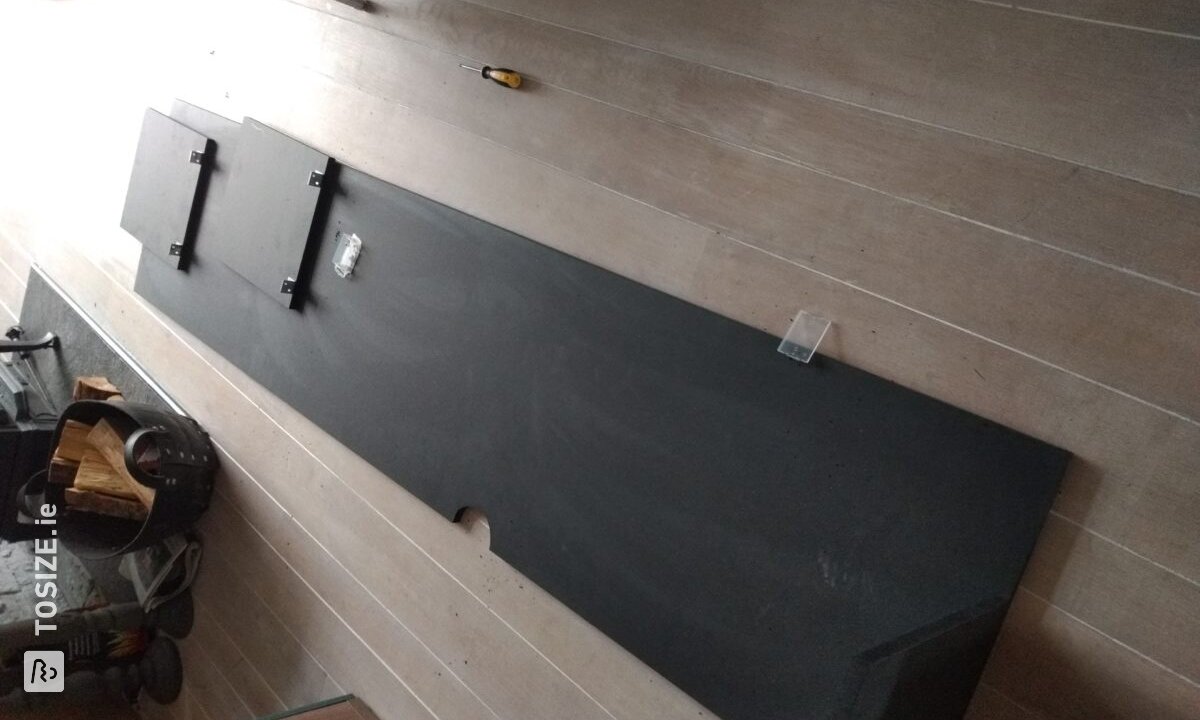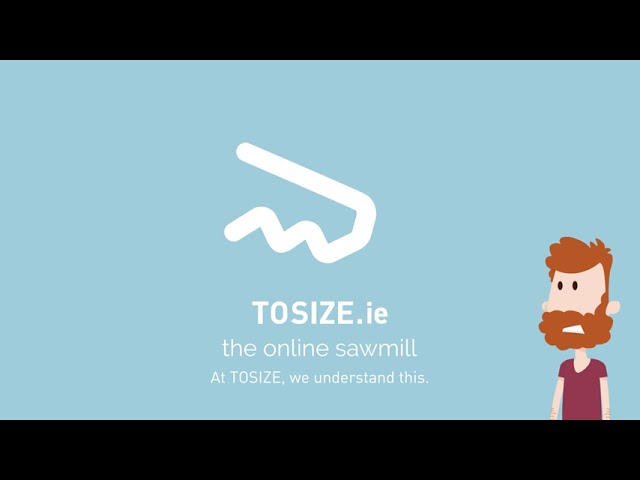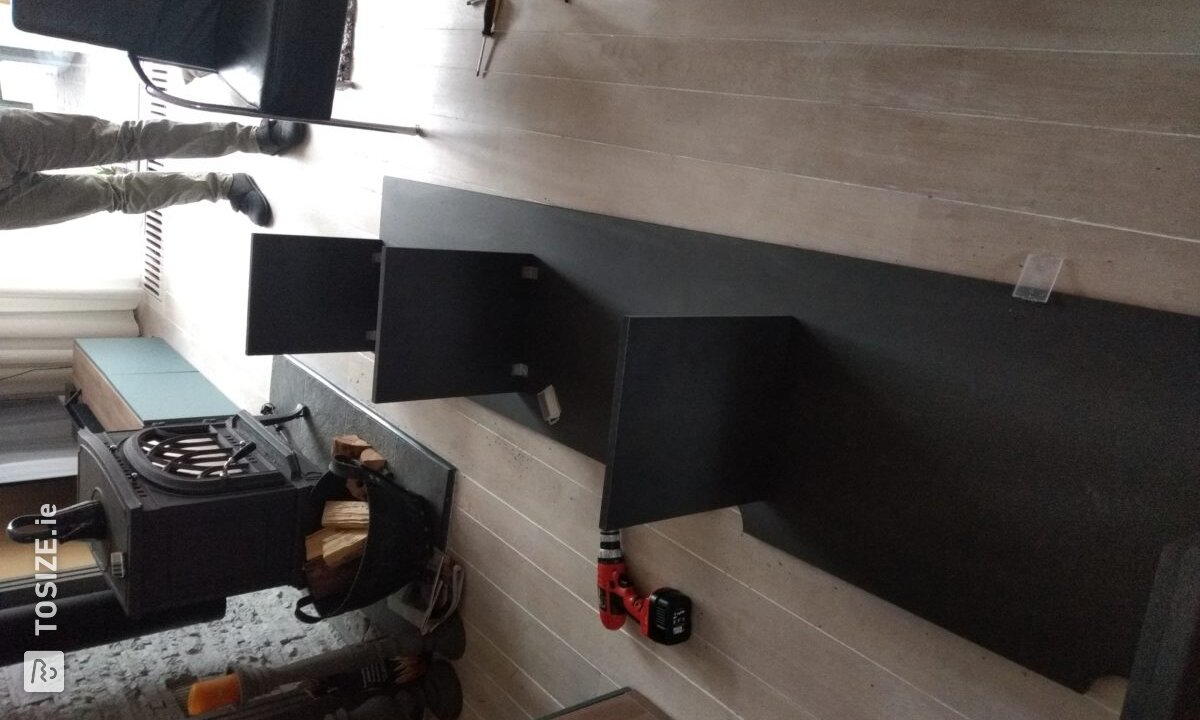 Create this project yourself with sheet material cut to size by TOSIZE.ie!
Description
For the table in the dining area we wanted a large sofa where we can sit with several people. It was also intended that the sofa would serve as a relaxing place.
How did you make the sofa?
We first thought about how big the sofa should be. We have also devised a cupboard in the corner to give it a more playful look. We also wanted some storage space under the sofa for the children's things, for this we used cubes from IKEA. The cubes also serve as strength for bending the sofa. As uprights we used the same material as the top plate. We attached the uprights to the plate by means of corners. We have had the cushions made to measure.
What have the dimensions become?
The dimensions are 239 cm x 55.0 cm.
Experience with TOSIZE.com
Good service and nice coffee ;-)
What others made with MDF