DIY: conversion for washing machine and meter box, by Dion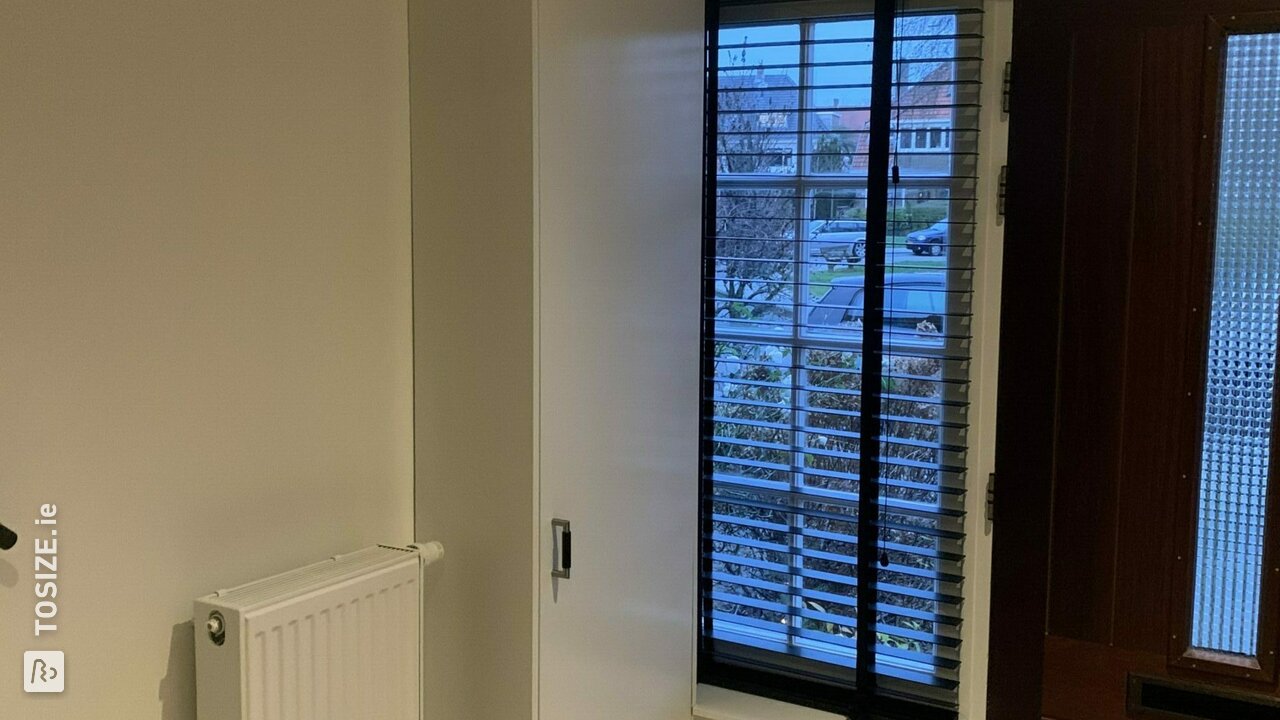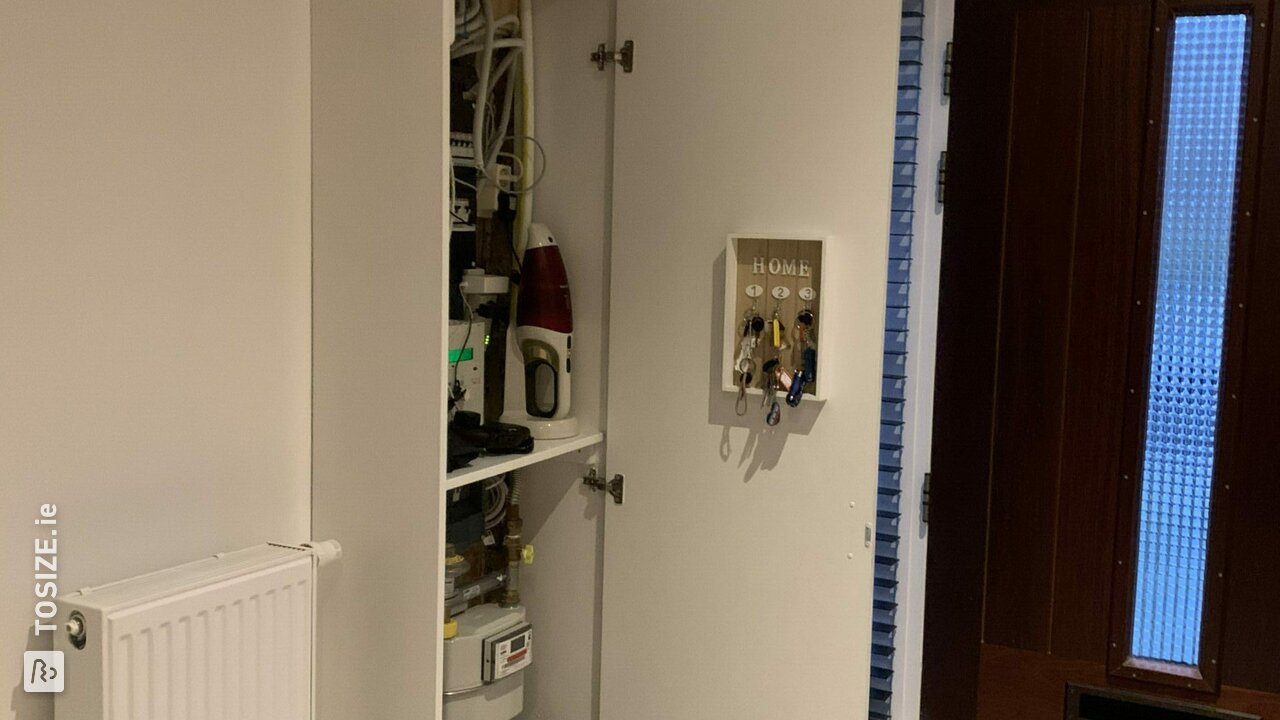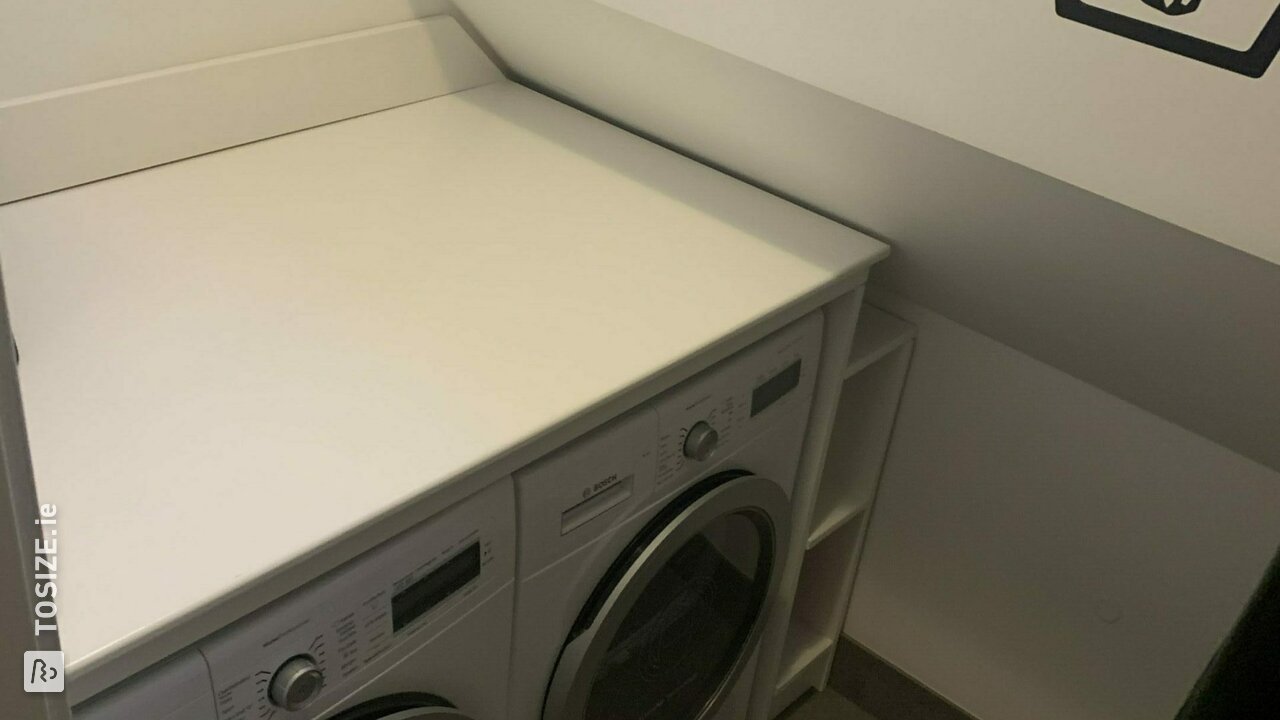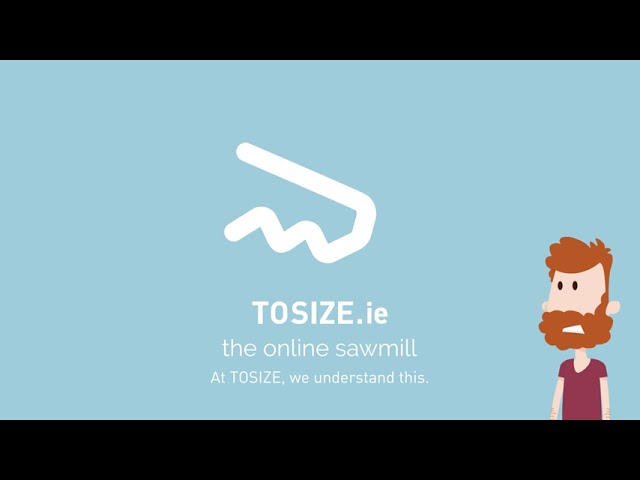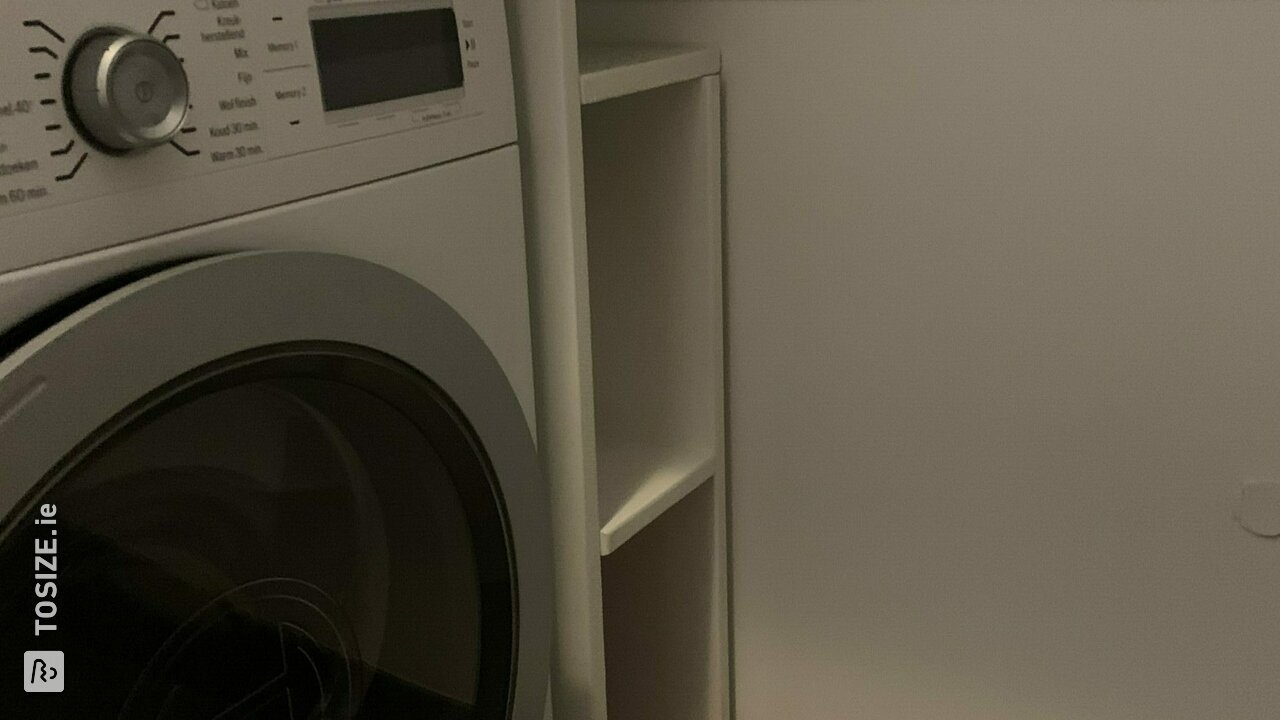 Create this project yourself with sheet material cut to size by TOSIZE.ie!
definition
A Washing machine cabinet with a top and storage compartments. In addition, a meter cupboard conversion and a number of shelves for shoes and things. And pretty well done
Bespoke conversion
First I measured and drawn everything neatly. I made sure that I didn't forget anything and I keep some room for adjustment. Filled in all sizes on the site (works really easy). Then ordered. The order comes in pretty quickly. Painting all the mdf was still the most work. Next time we will quote everything in primed MDF because that really saves a lot of work. I can really recommend this site to everyone!
The outer dimensions of the project
Ca. 280,0 x 50,0 cm
Experience with TOSIZE.com
Supervet
What others made with MDF