Hollow shelves made of MDF primed, by Erwin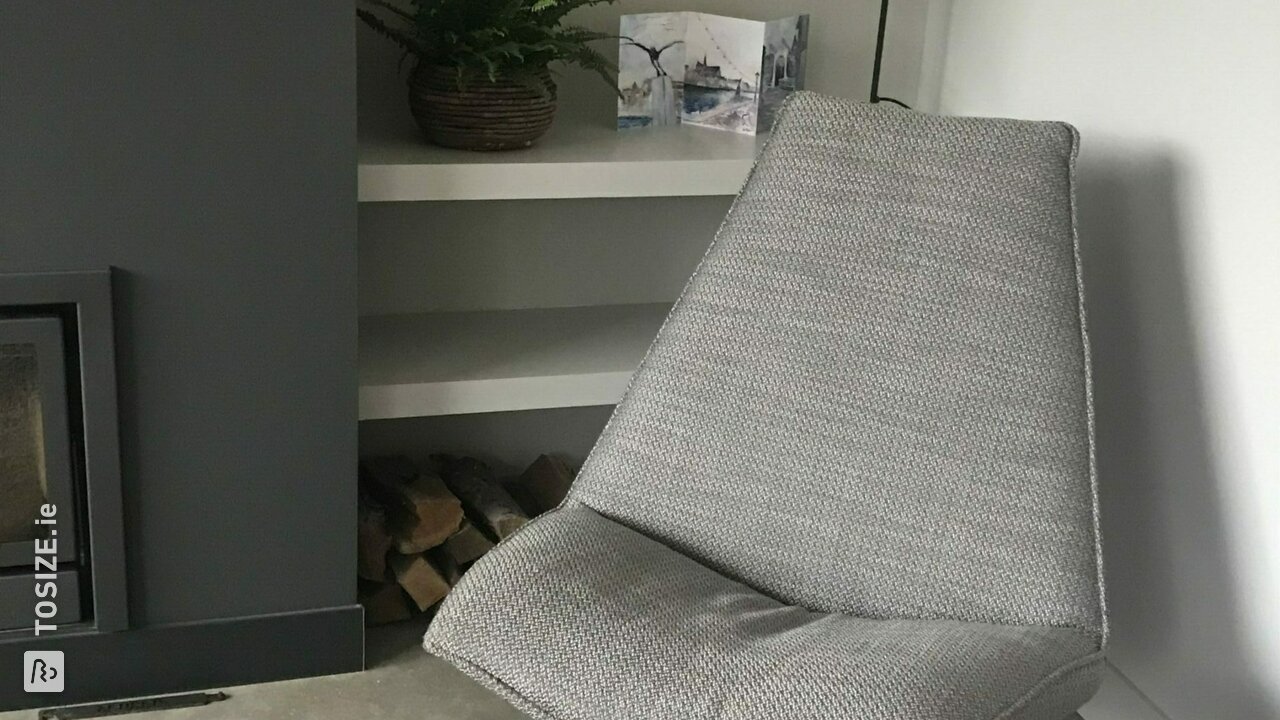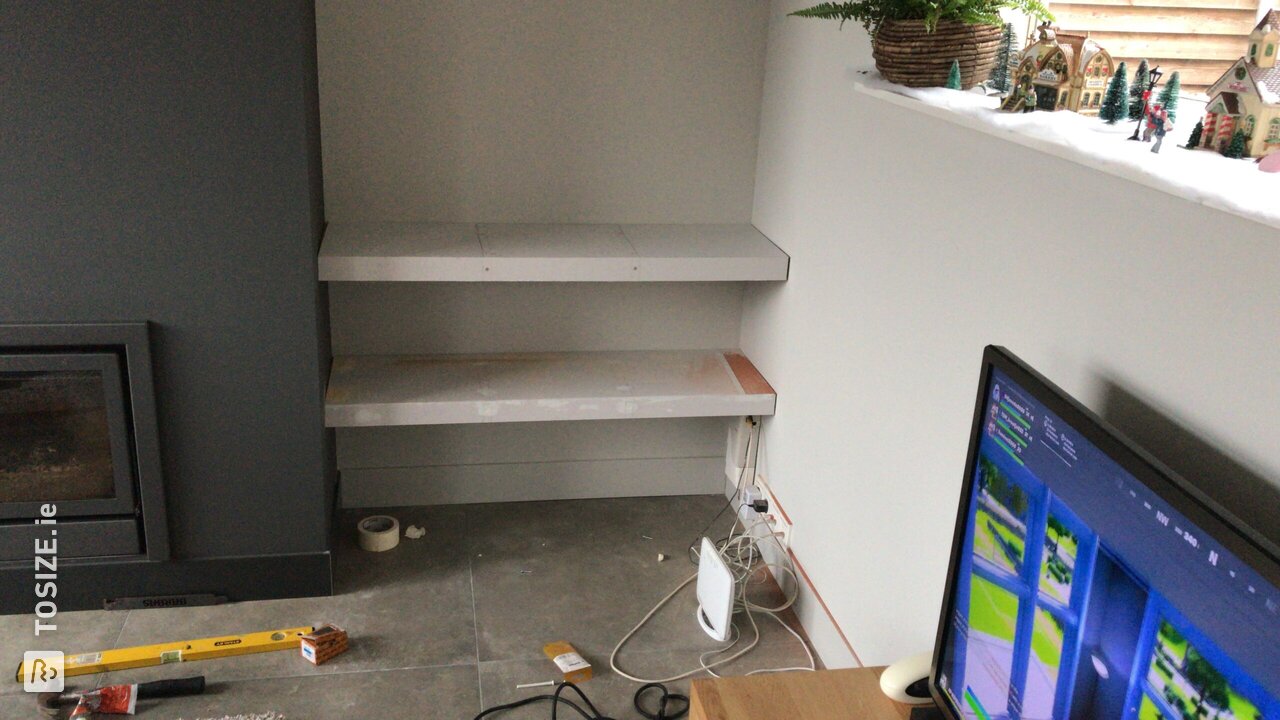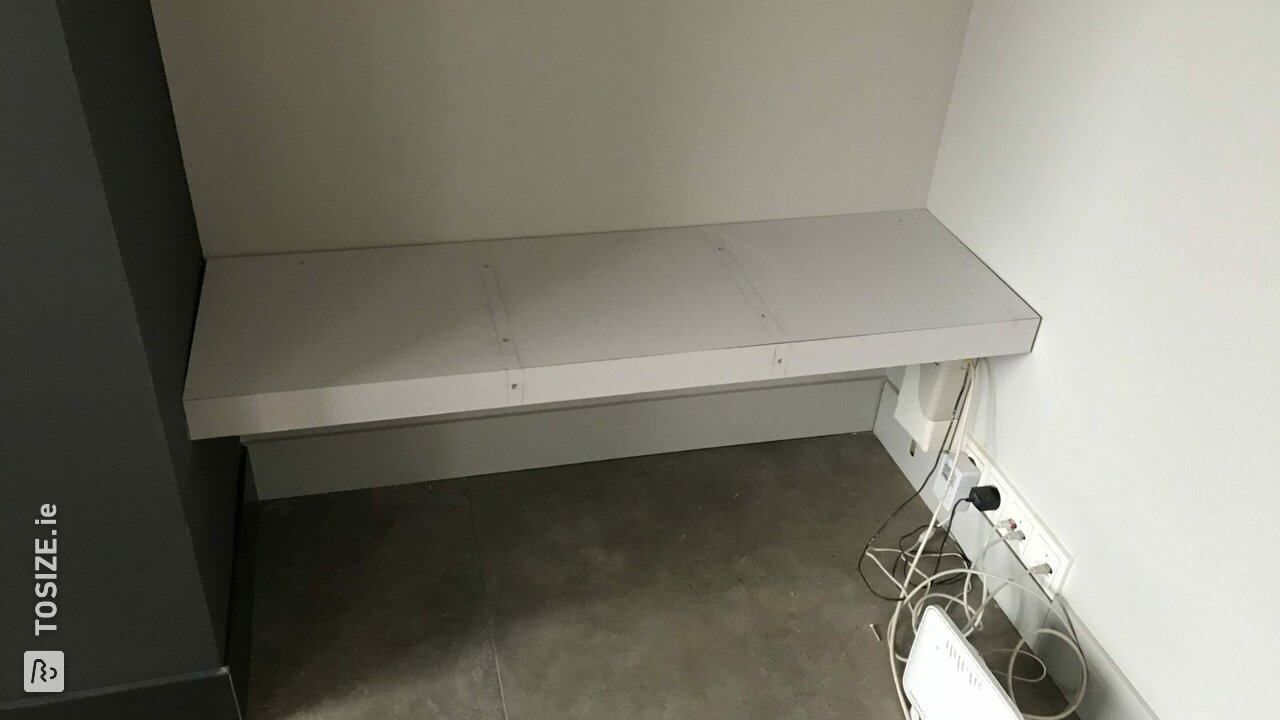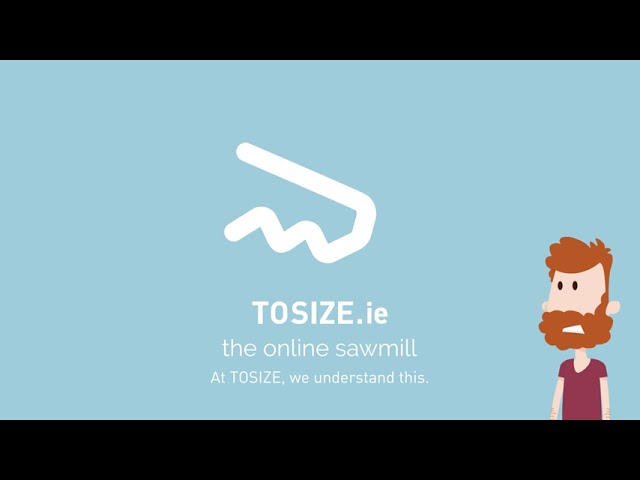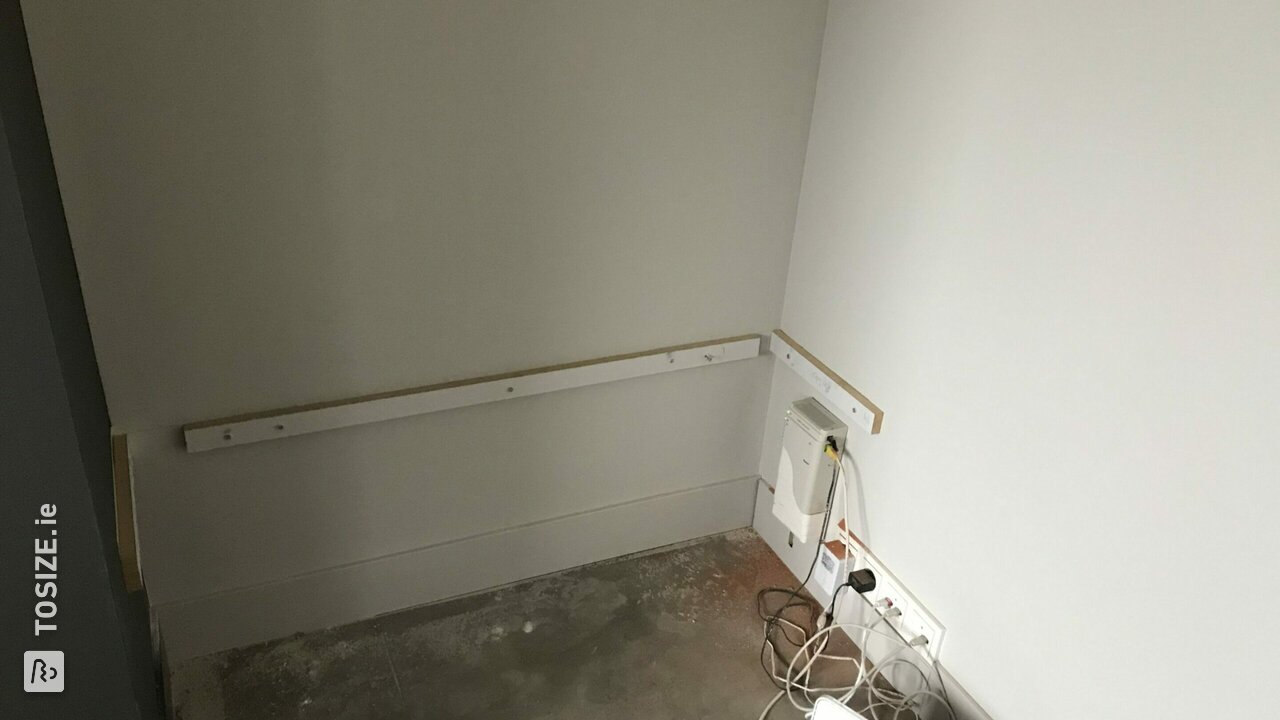 Create this project yourself with sheet material cut to size by TOSIZE.ie!
definition
In addition to the closed fireplace, we wanted to fill the empty space. We heard about TOSIZE.com through a colleague. We made two shelves here, which are blindly attached to the wall.
Floating Shelves
Step 1 measuring the shelves and determining the correct distances from each other. Step 2 drawing out the shelves with the correct dimensions. Step 3 ordering the material at TOSIZE.com. Step 4 Assemble the shelves as you can see in the photo. Step 5 drilling the battens on the wall for the blind fixing. Step 6 sliding the shelves over the slats on the wall. Step 7 Filling the screw holes and painting the shelves.
The dimensions of the shelf
The outer dimensions are 114.6 cm wide and 35.0 cm deep and 5.8 cm high.
Experience with TOSIZE.com
Well-cut material. Super satisfied with TOSIZE.com
What others made with MDF