LED lighting wall shelves for LEGO collection, by Simon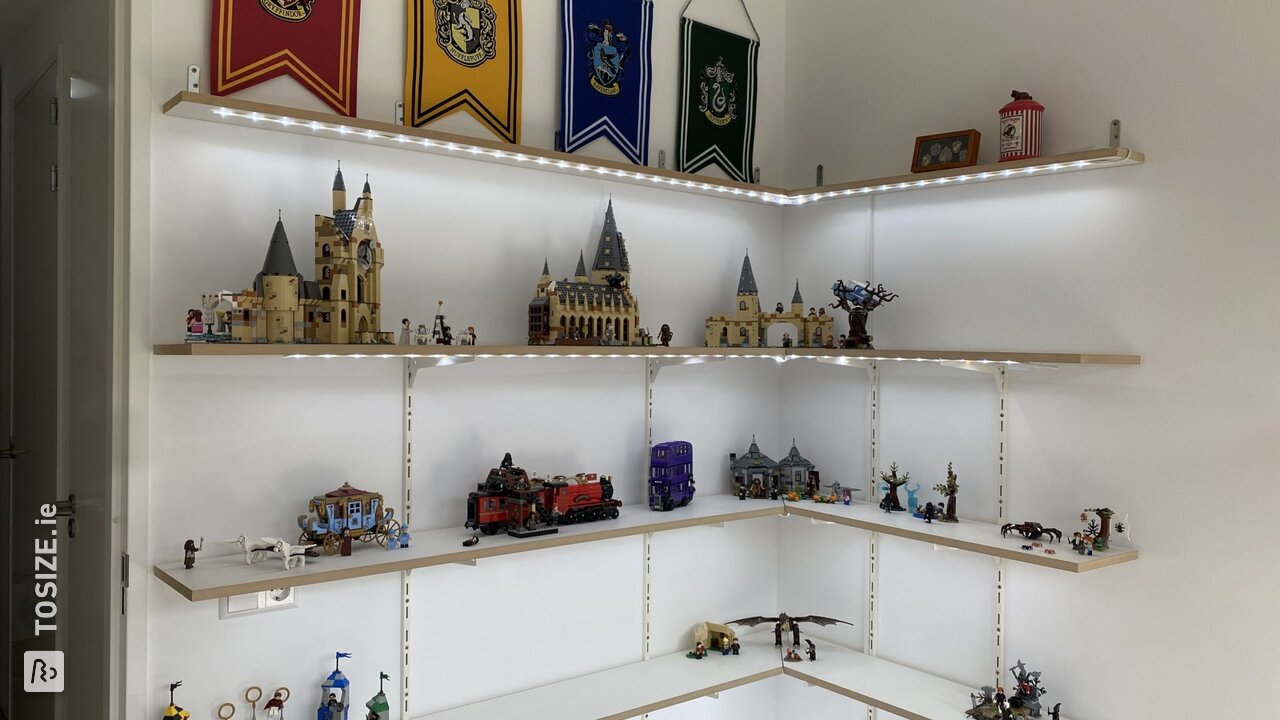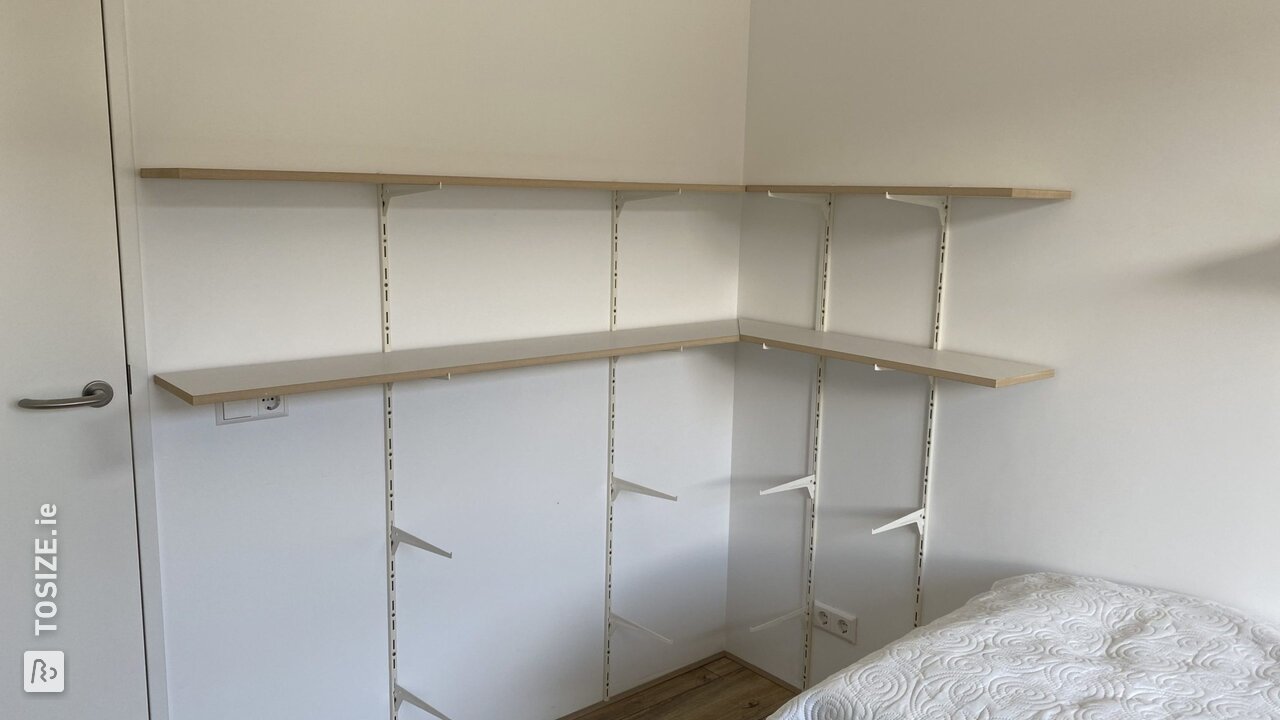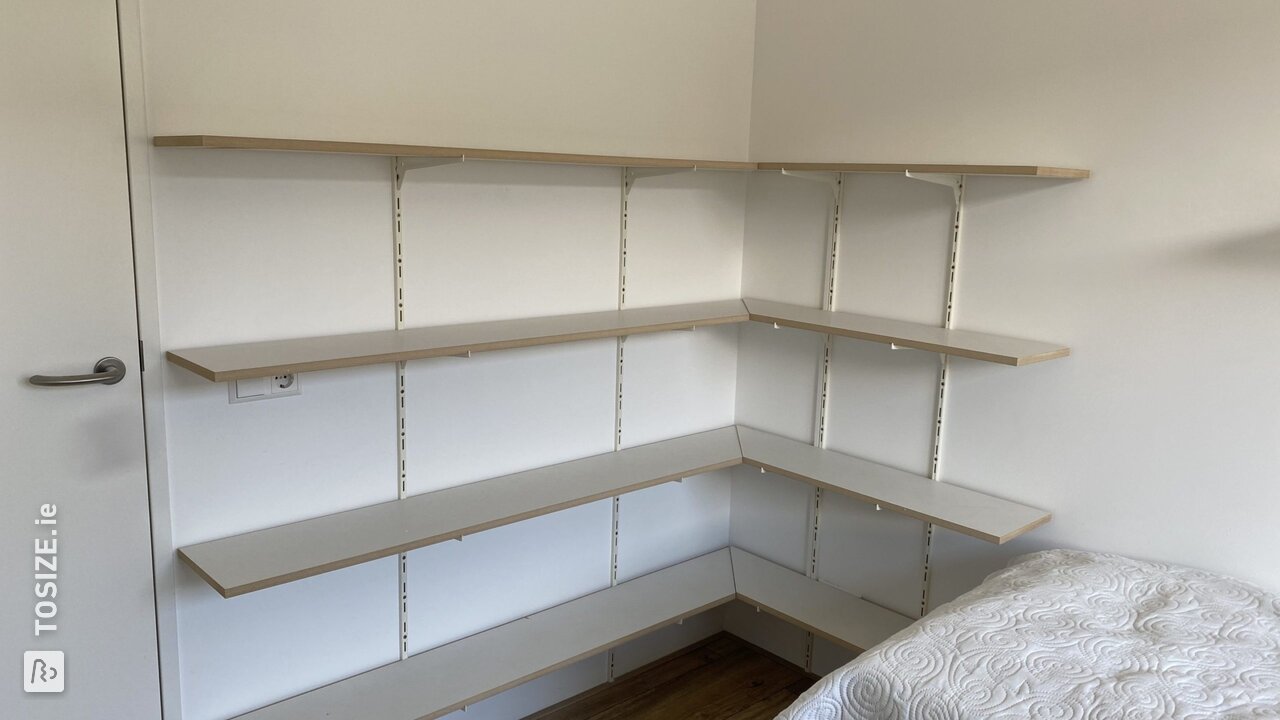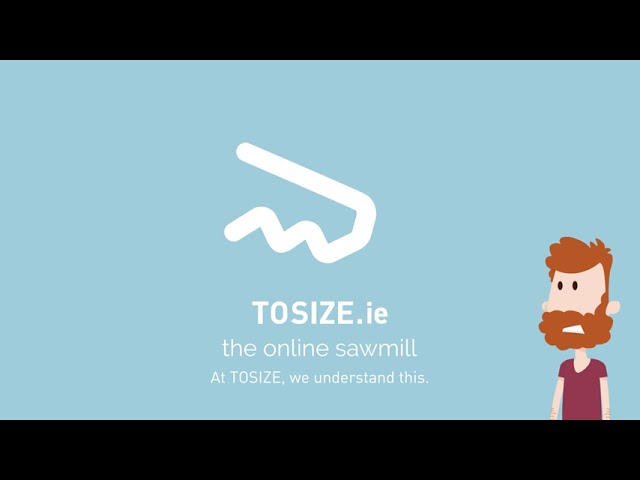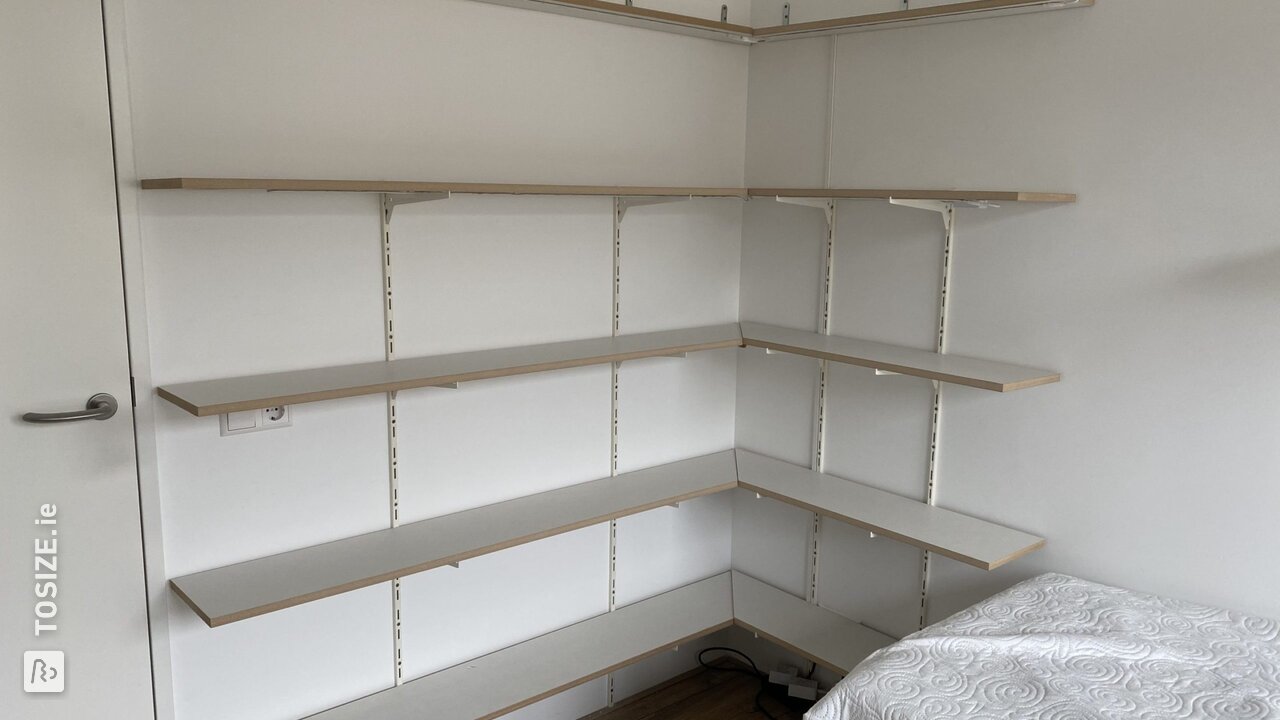 Create this project yourself with sheet material cut to size by TOSIZE.ie!
definition
In my game room I made a number of shelves where I can display my Harry Potter LEGO collection. Well done with the custom boards.
Wall shelves made of MDF lacquer carrier
It started with mounting the plank rails to a plaster wall. Then I put the shelf supports in the shelf rails, thanks to TOSIZE.com I was able to realize my project. Because of 2 obliquely sawn planks it could run nicely in a corner. The planks were very nicely sawn off. After placing the shelves, I mounted Philips Hue LED strips underneath that light up my Lego. Thanks to the lacquer-bearing MDF board, the light reflects nicely and gives a nice effect.
Custom wall shelves
165,0x140,0x25,0 cm 100,0x75,0x25,0 cm
Experience with TOSIZE.com
Very good service. I had 1 board that was damaged (probably damaged in transit) and 2 days later there was a replacement board, along with a chocolate bar and a handwritten apology. Very attentive. The only downside is that the planks were wrapped in tape, so glue residue got on the planks. This took several hours to clean. TOSIZE.com indicated in an email that it had used the wrong tape. All in all it was a 10 out of 10 experience and will definitely order from here again.
What others made with MDF