Sliding doors for the attic storage room, by Chris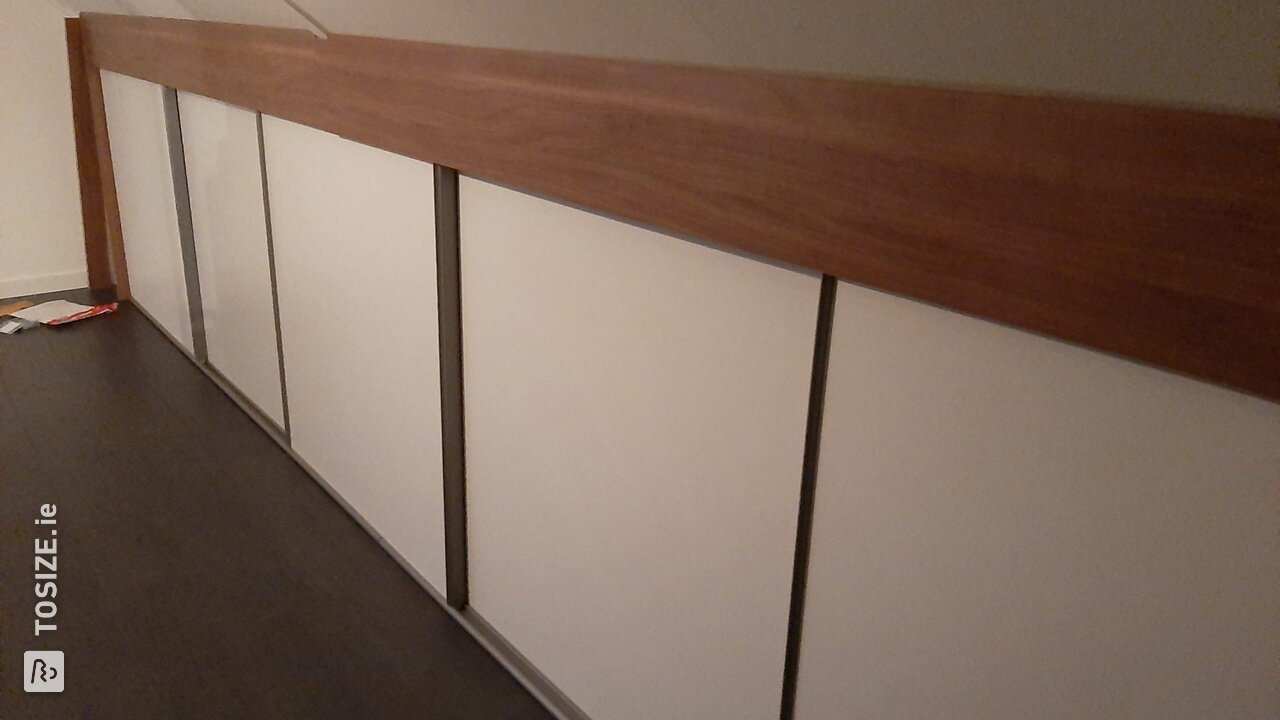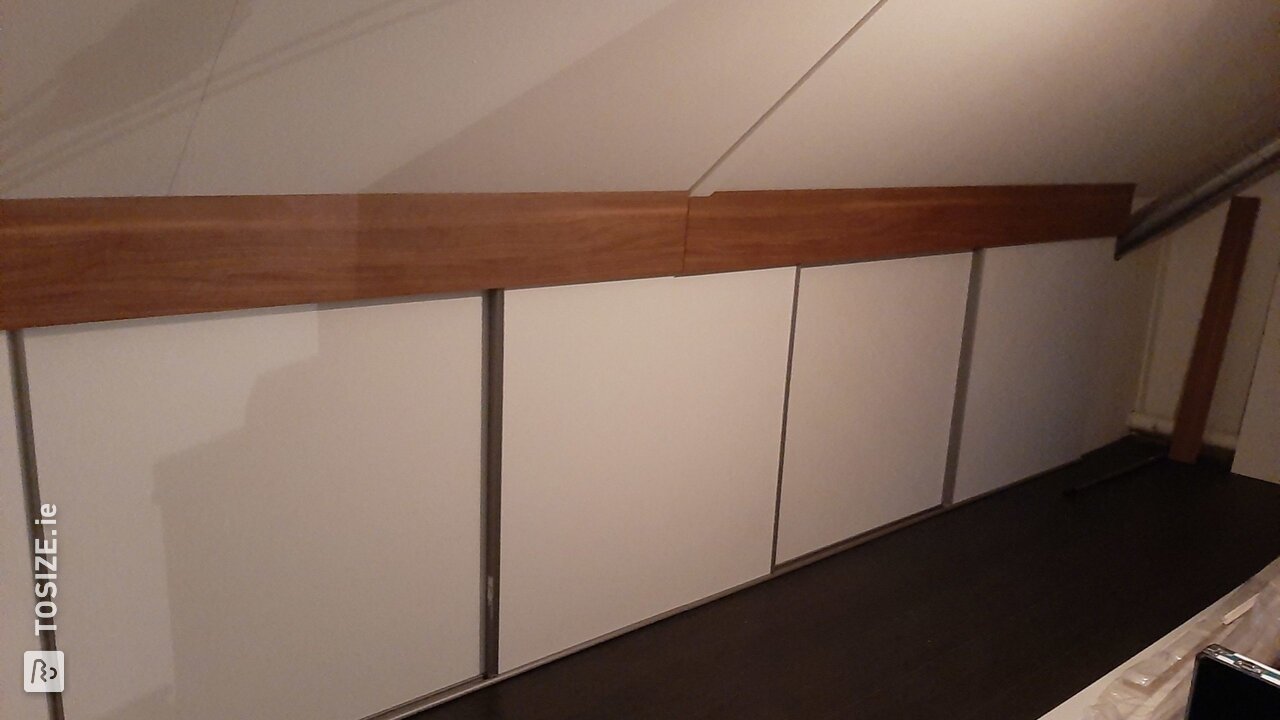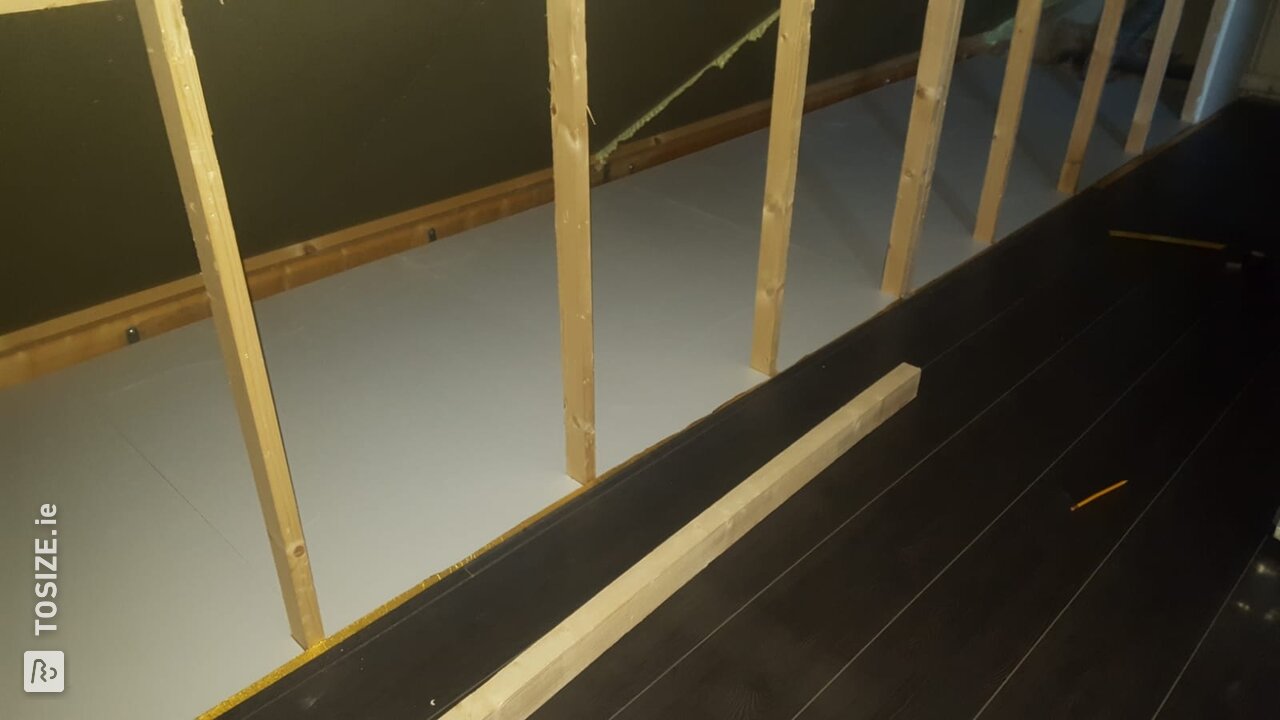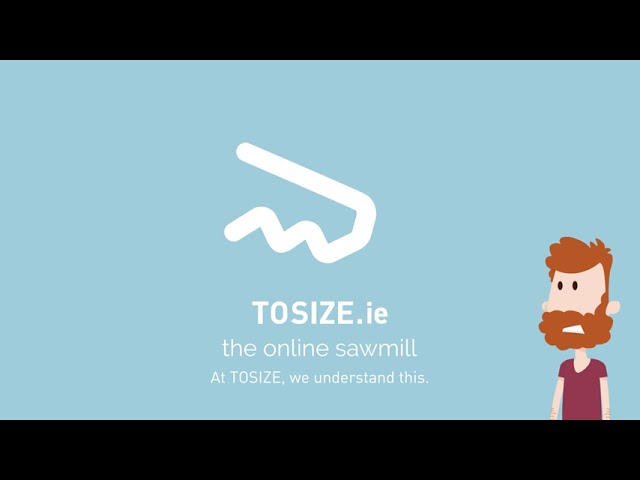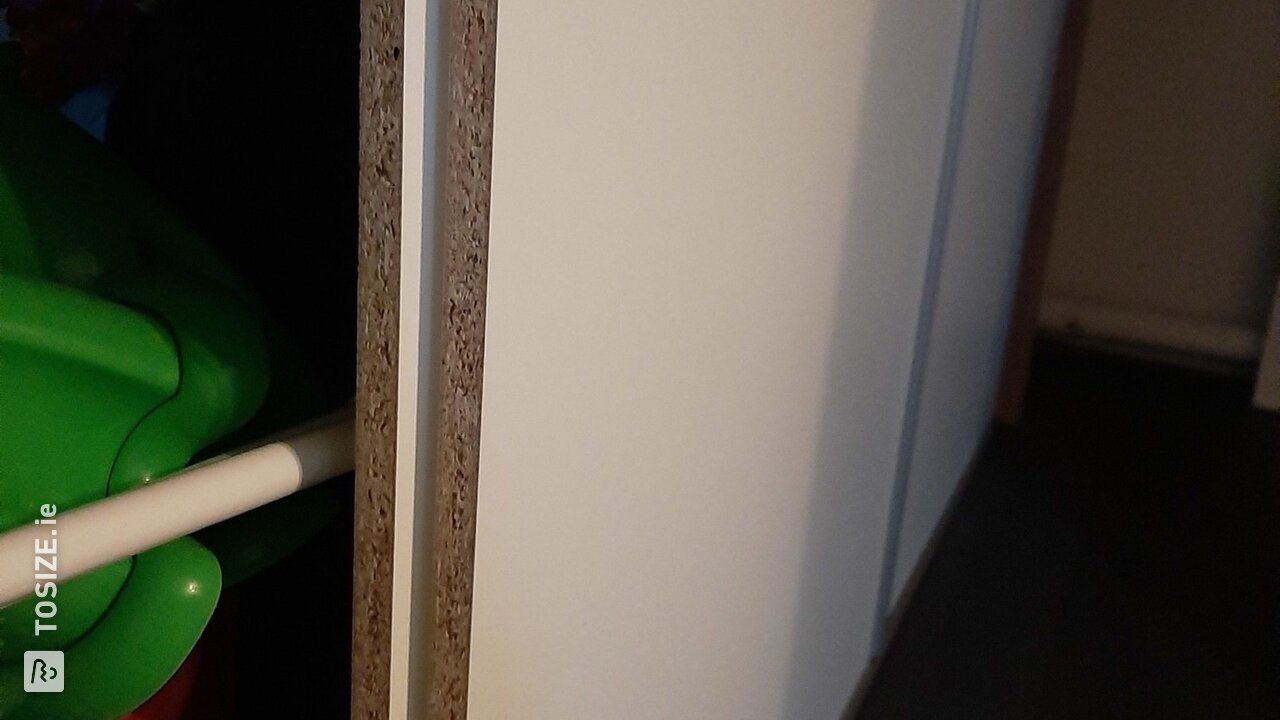 Create this project yourself with sheet material cut to size by TOSIZE.ie!
What have you made?
Storage space behind the partition in the attic by means of double (hanging) sliding doors. The attic was previously finished with green chipboard panels, behind which a lot of space remained unused.
How did you make the doors?
First the old partitions were removed with a crowbar and big hammer, this took a few hours because the plates were mounted with countless nails and the floor was later poured. The height difference of 7.0 cm I made a profile with beams 5.0 x 7.0 cm and leveled with old MDF primed boards that I still had lying around. I mounted a rail and roll duo system and attached it with your plates. I made the finish from 3 old planks that I had left over from another project.
What are the measurements?
The dimensions are: 480.0 x 90.0 x 110.0 cm.
Experience with TOSIZE.com
Nice website with decent prices. Excellent service with many more options for custom-made wood, I saw. Delivery service with clear agreements that call neatly in advance and deliver the product undamaged.
What others made with Chipboard