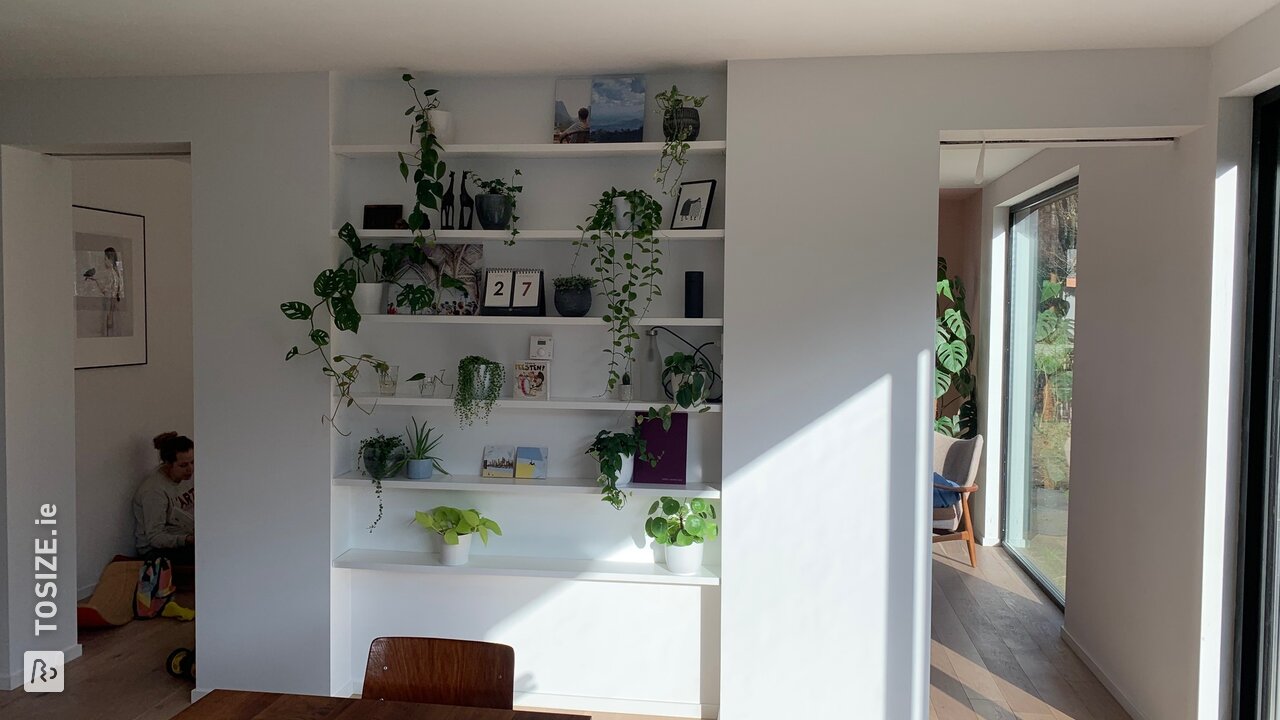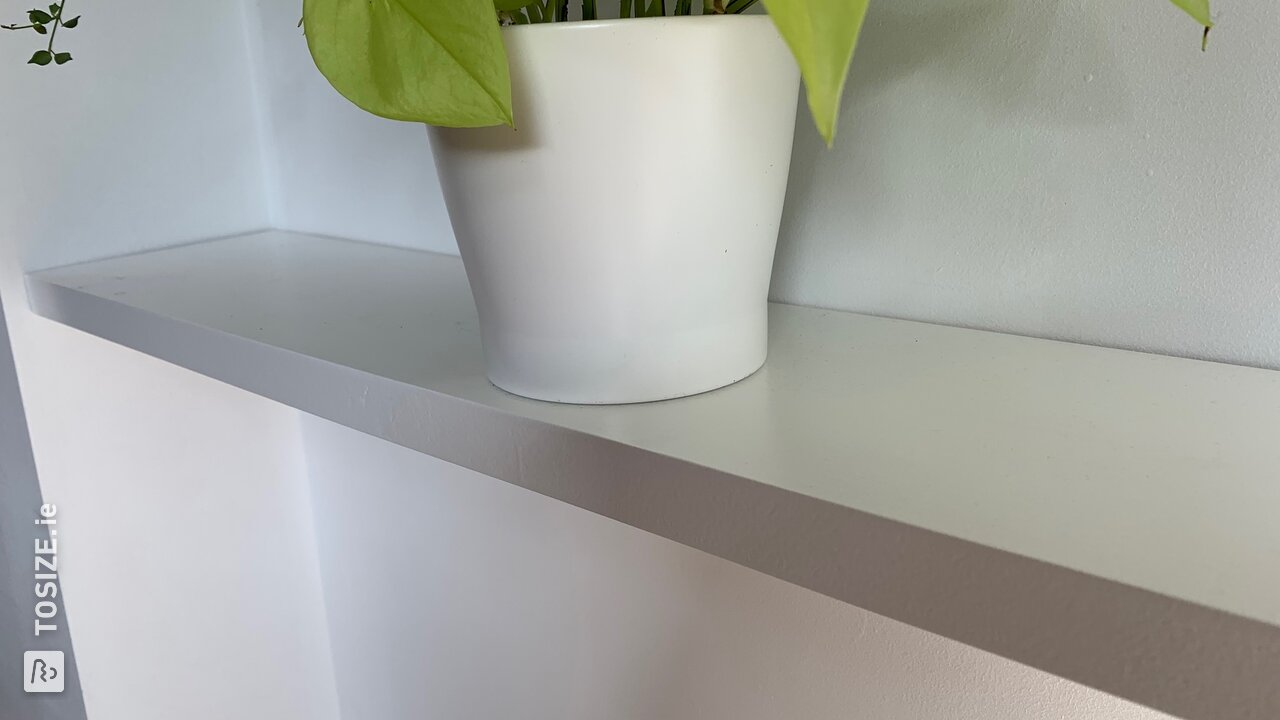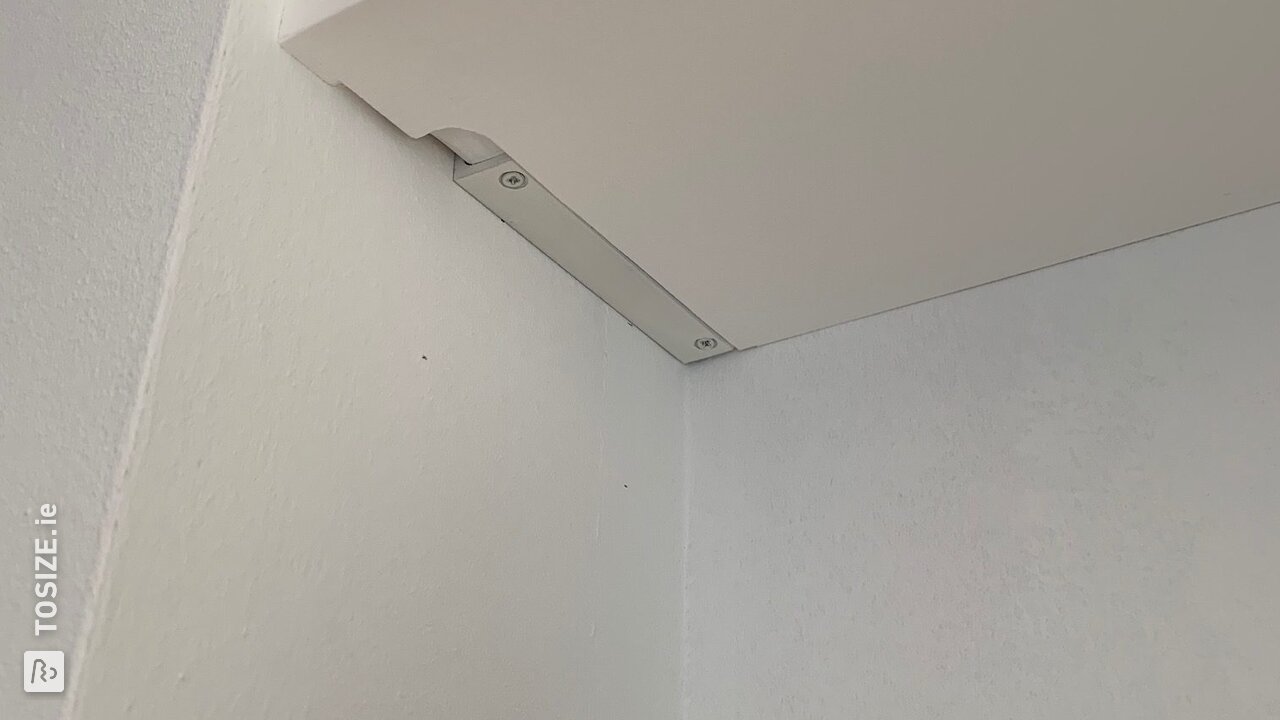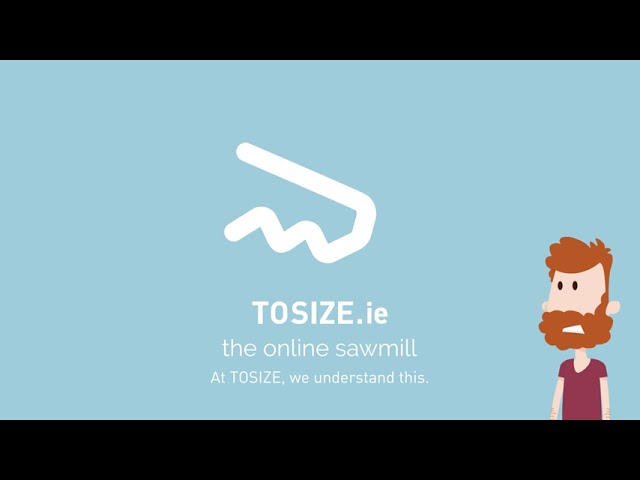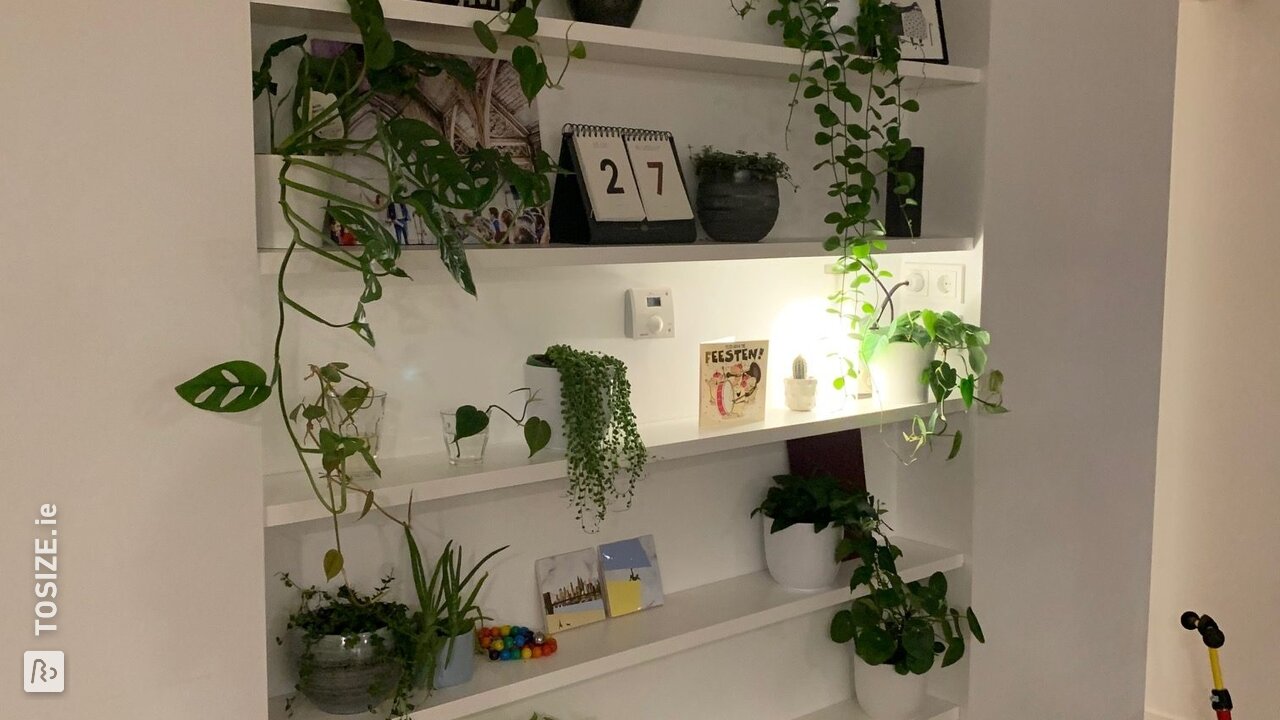 Create this project yourself with sheet material cut to size by TOSIZE.ie!
Description
I ordered custom pine carpentry panels from TOSIZE.com. I painted the pine panels white myself and hung them between two walls. The shelves are hung on the side because the back wall is not strong enough.
How did you make the shelves?
1. I measured the measurements between the walls. Because the walls (also in new construction) can be slightly slanted, I measured the dimensions per plank. It therefore concerns six different orders at TOSIZE.com. 2. I sawed the boards on the side slightly so that the angle irons fall in. 3. I lightly sanded the boards and painted them with white lacquer (on an acrylic base). I prefer to use turpetine paint. That is easy painting. I gave the planks 3 layers. 4. I measured out angle irons, mounted them and hung the shelves. If you have a saw table, it is better to make a longitudinal saw cut from the back of the plank. You can mount the angle iron (or maybe a T-profile) completely blind. You just can't fix the plank. However, the shelf cannot tilt. As far as I am concerned, that would be safe enough.
How wide are the planks?
The shelves are 158.0 cm wide.
Experience with TOSIZE.com
Chosen for TOSIZE.com because it is the cheapest. I think quality, delivery time and website are great! Would definitely recommend this website to others.
What others made with Timber panels