Bedroom cabinet completely custom made, by Julien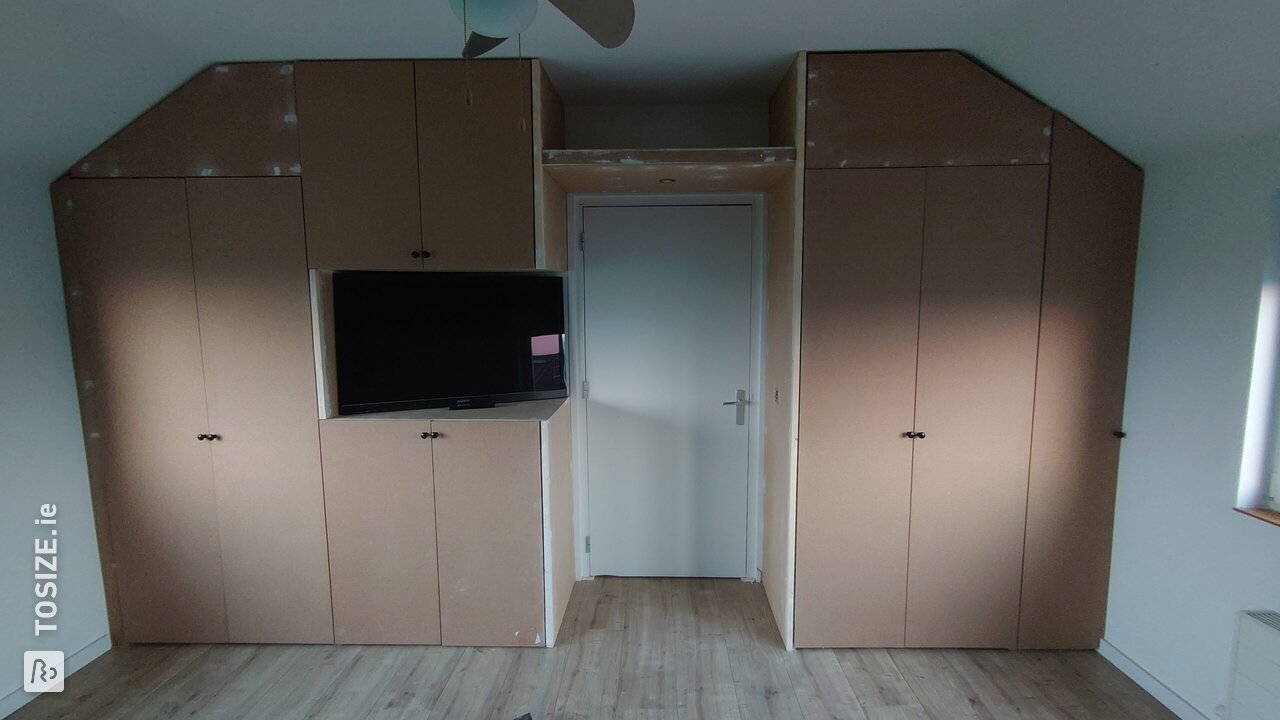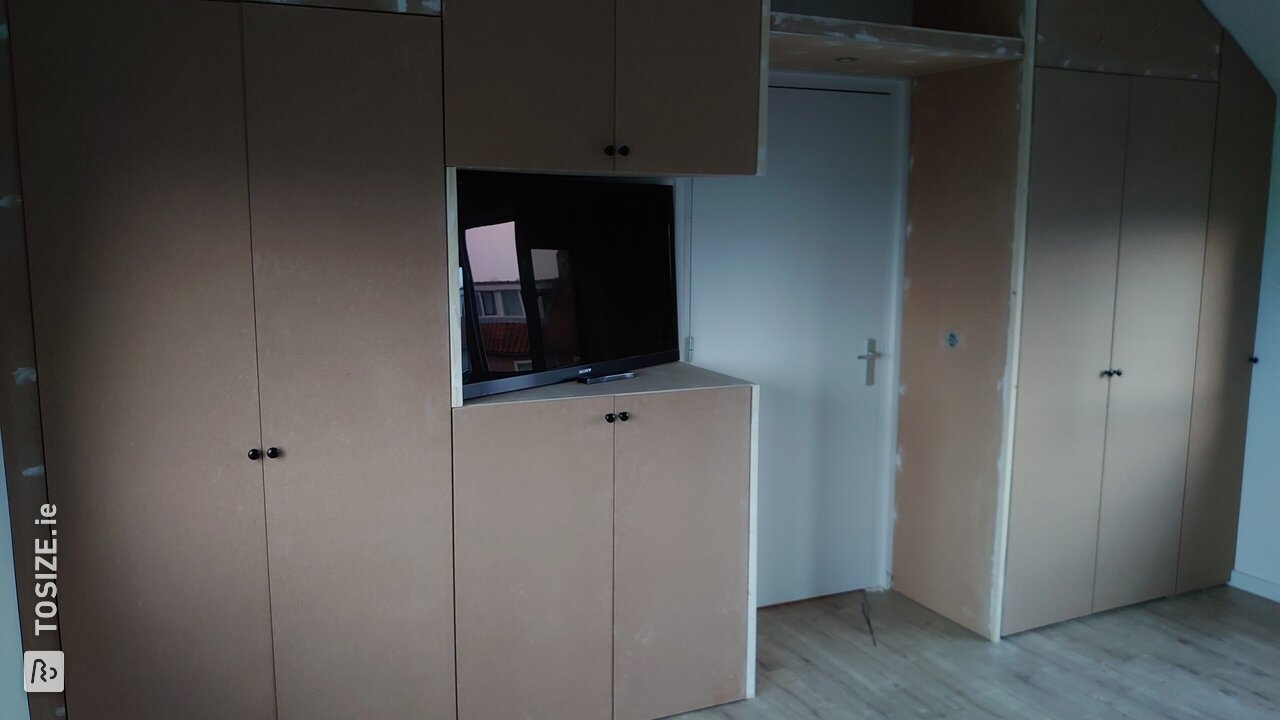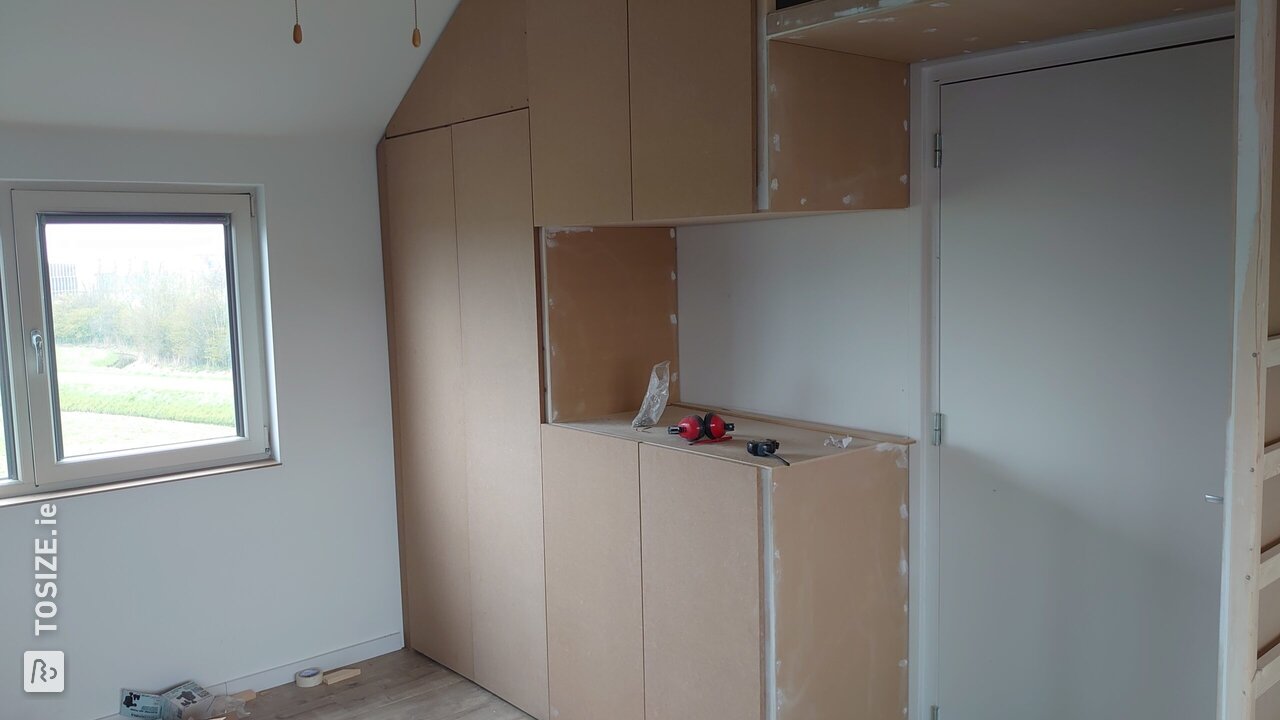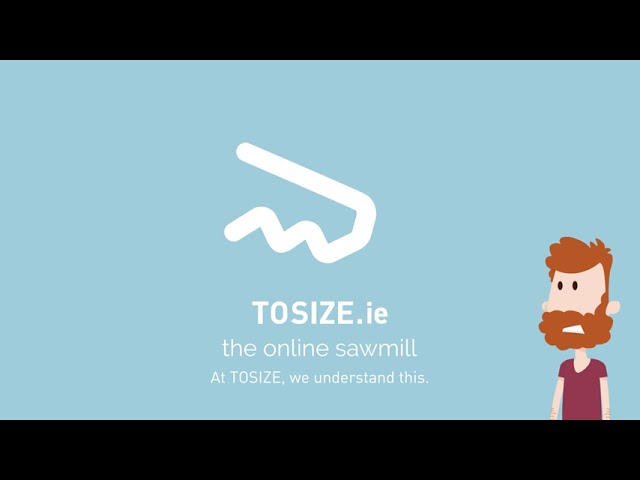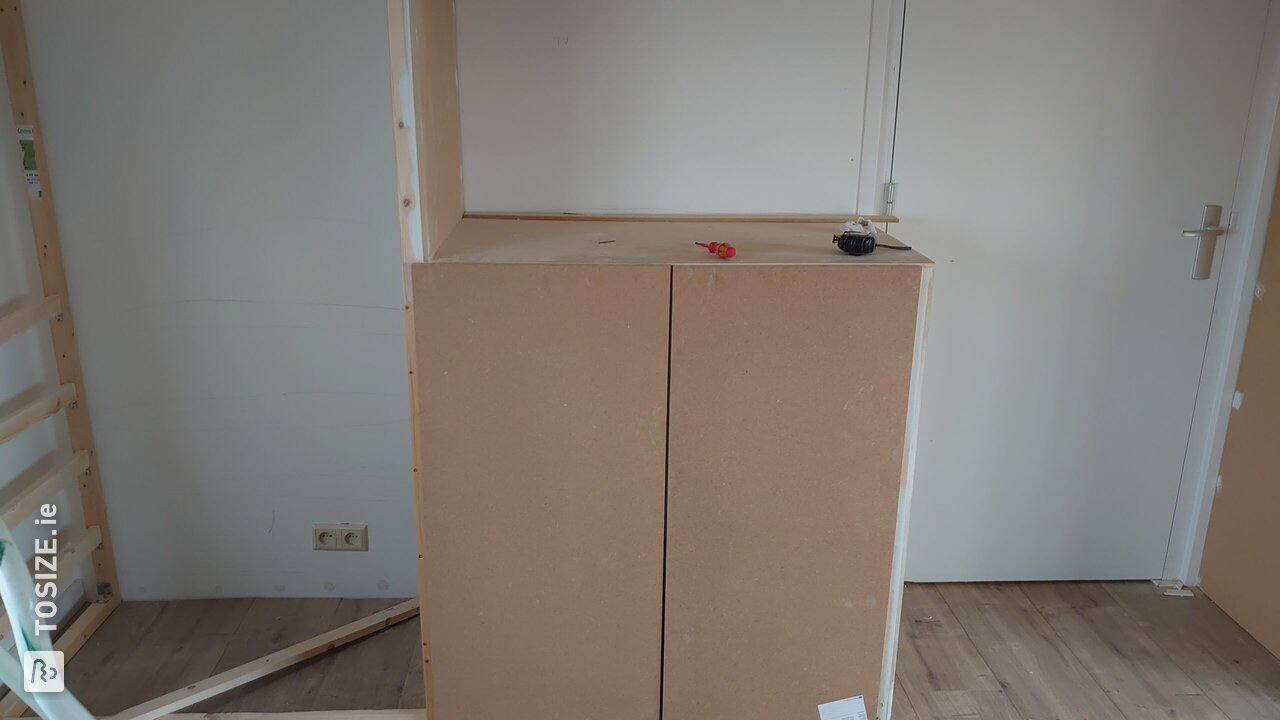 Create this project yourself with sheet material cut to size by TOSIZE.ie!
definition
I made a wooden frame, as the basis for the doors, drawers and exterior parts. In the end it became two wardrobes, chest of drawers, above cupboard with walk-through and a narrow cupboard for high things
Built-in wardrobe
First I started by building a frame. Because a part had to be suspended from the ceiling. Also to make sure that the cabinet was strong enough to carry a TV, etc. Also fun to play with right-angled connections. Then ordered custom wood at TOSIZE.com. Except for a small mistake on my part, everything fit perfectly. The parts were nicely sawn and after a little sanding (on the saw sides) they could be mounted immediately.
The dimensions of the cabinet
5 meters wide and 2.7 meters high.
Experience with TOSIZE.com
The order went great and it's nice not to have to calculate how much you can get out of a 122.0 by 240.0 plate. Everything was neatly delivered and the quality of the delivered parts is very high.
What others made with MDF