Building cabinet made of MDF primed with hangers, by Boris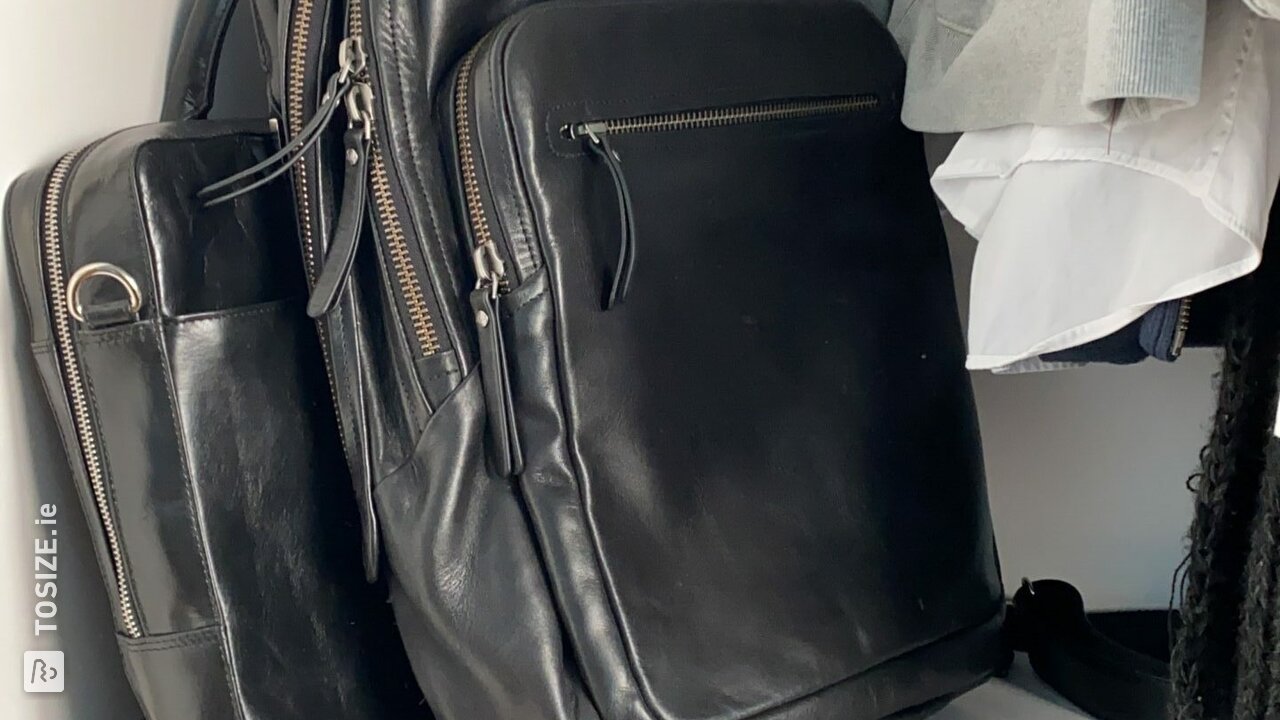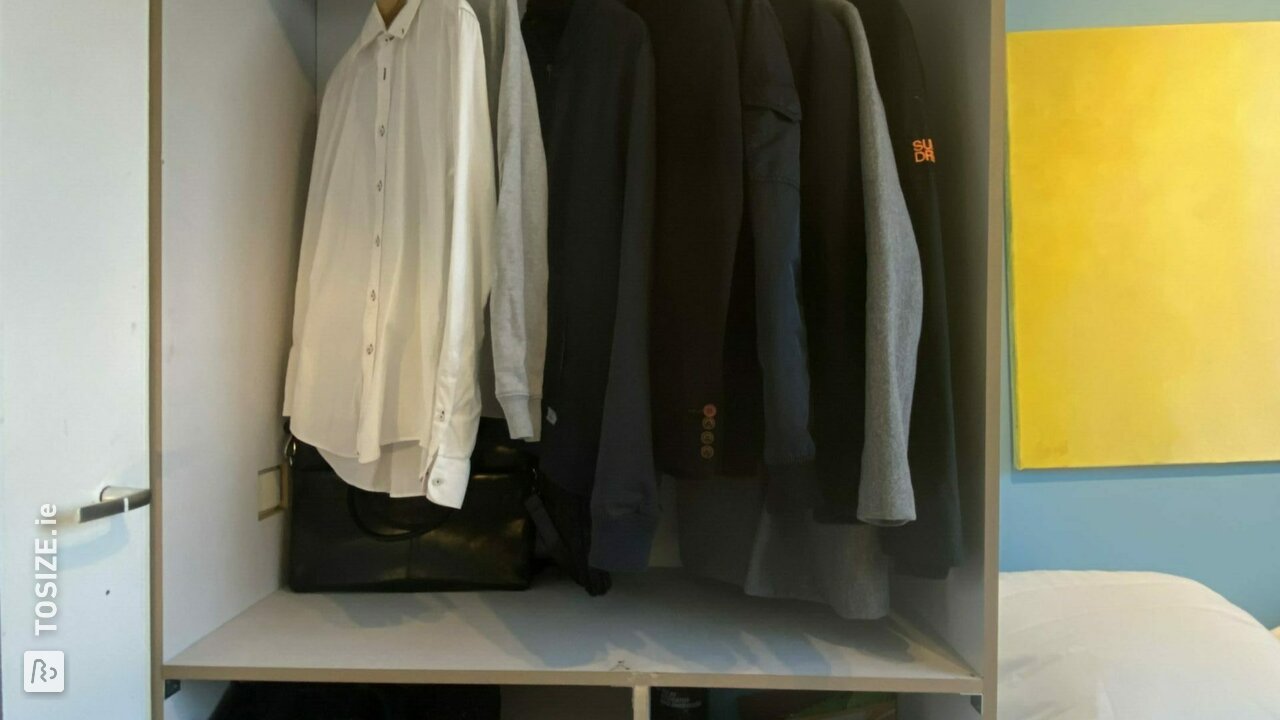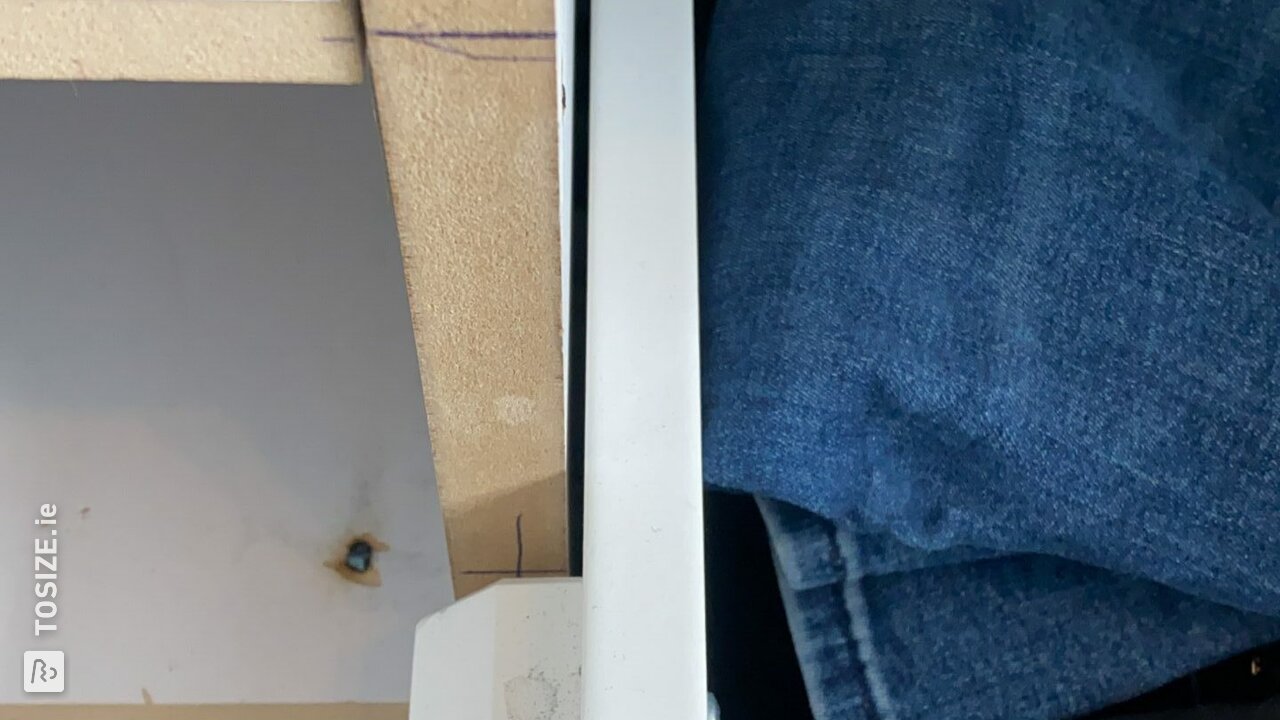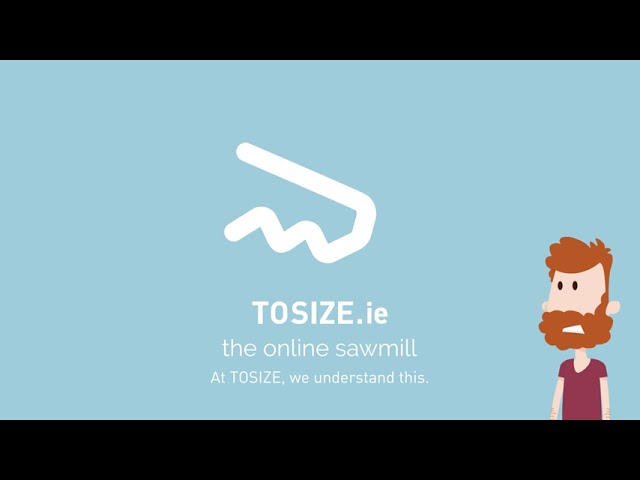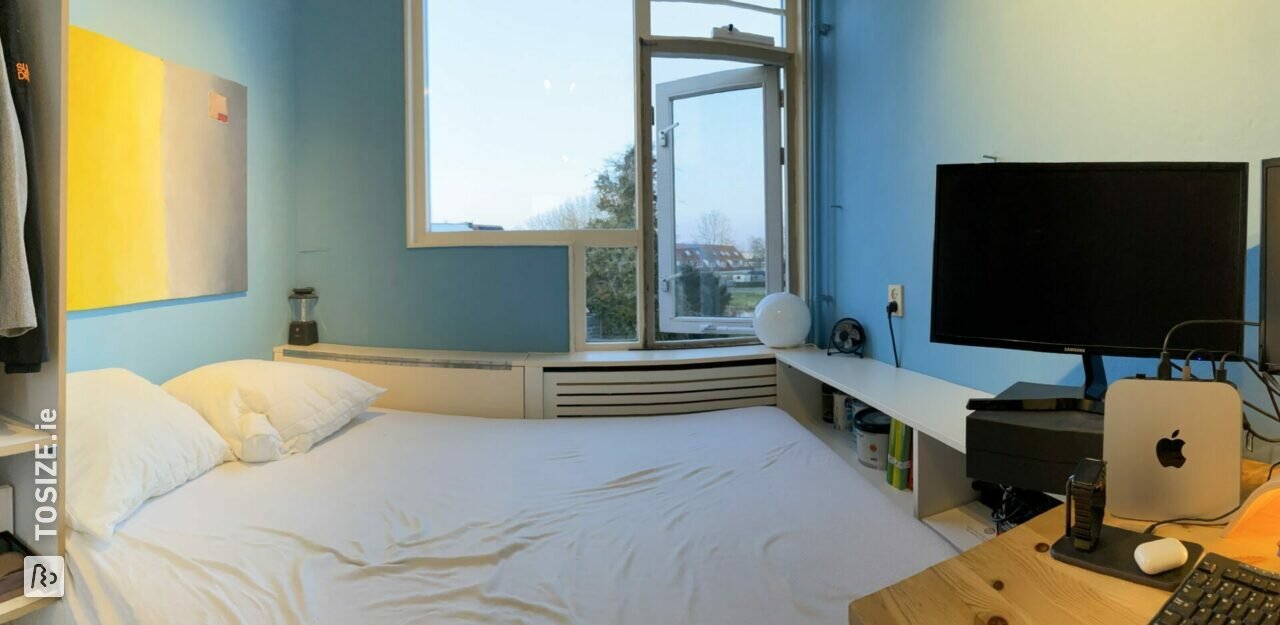 Create this project yourself with sheet material cut to size by TOSIZE.ie!
definition
I built a cabinet for the first time with wood from TOSIZE.com. I opted for a custom closet because it fits my small room better than any other alternative. This cabinet leans on my bed on the right and has a notch so my bed drawer can still open. Ideal!
Customized wardrobe
I made this project by first measuring my room exactly. Then I sketched out what I wanted to build. Later precise measurements were made, which I ordered from TOSIZE.com. I assembled the cabinet using iron plates as shown in the photo. I also used a spirit level to check if everything was really straight. Finally, I sanded off protruding screws with a multi-tool. Tip: use the correct size screw! Sizes: A 240*42.5*1.8 B 110*42.5*0.9 C 192.1*42.5*1.8 D 106.2*239.1*0.9 E 61.9 *42.5*0.9 F (3x) 61.9*41.6*1.2 G 44.5*41.6*1.8 H 106.4*41.6*1.8 I 78, 2*42.5*1.8 J 106.4*41.6*1.8 K 61.9*41.6*1.8 L 42.7*41.6*1.8 M 45*41, 6*1.8
The dimensions of the project
This cabinet is 110.0 cm wide, 240.0 cm high and 42.0 cm deep
Experience with TOSIZE.com
Very satisfied with the wood! thnx!!!
What others made with MDF