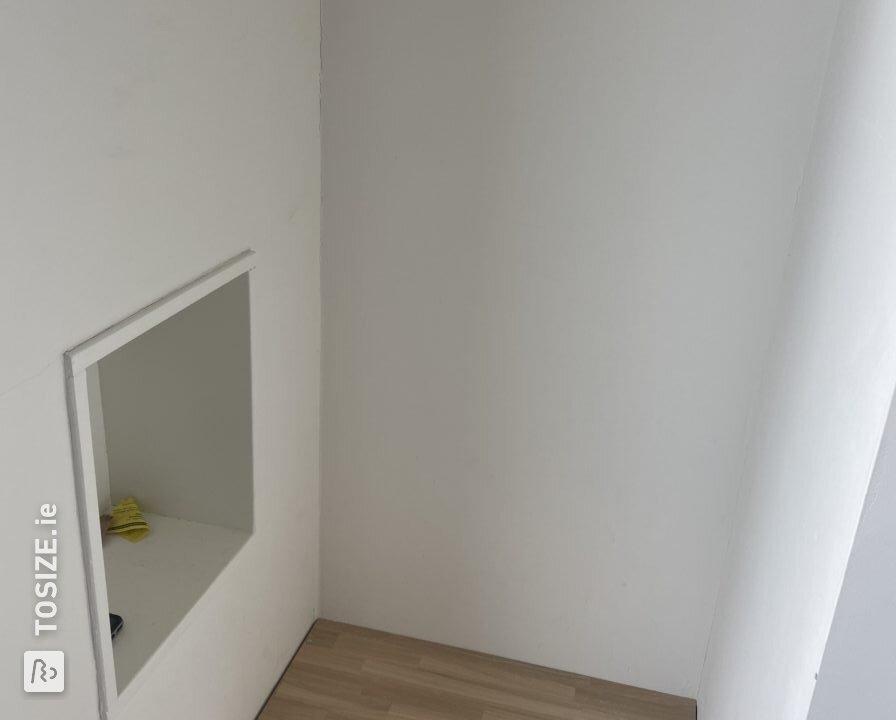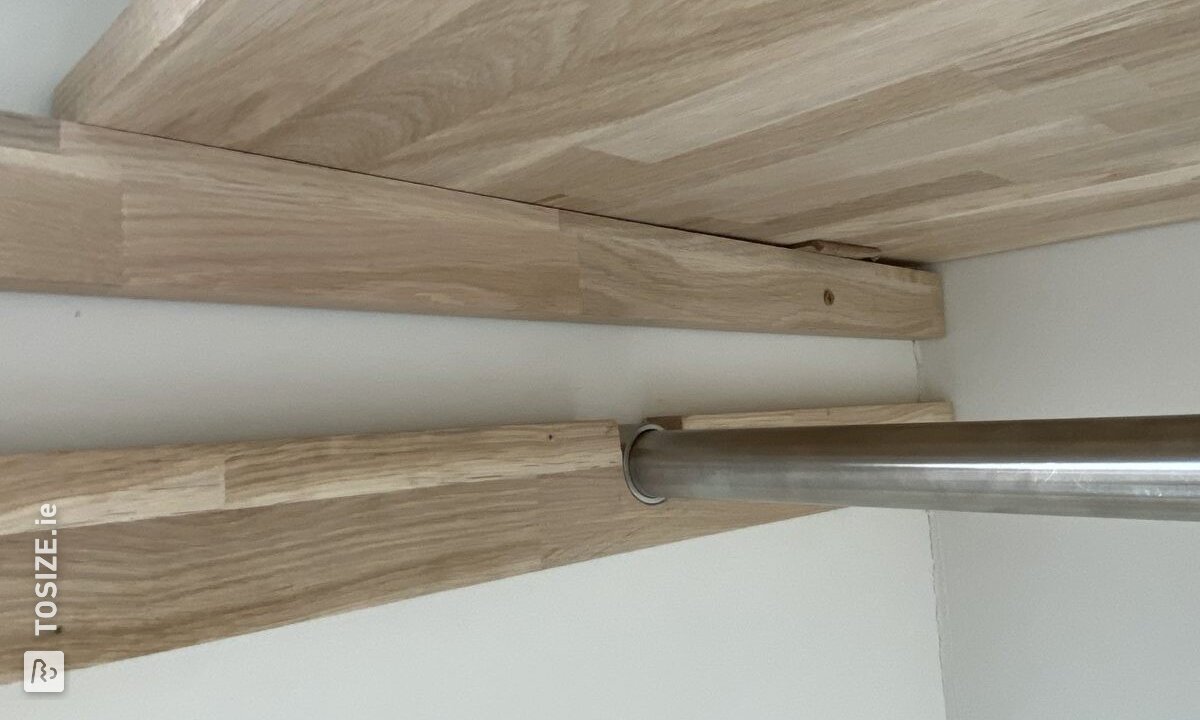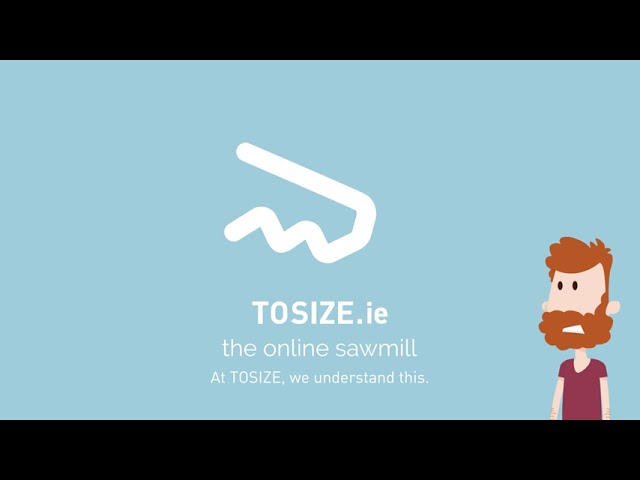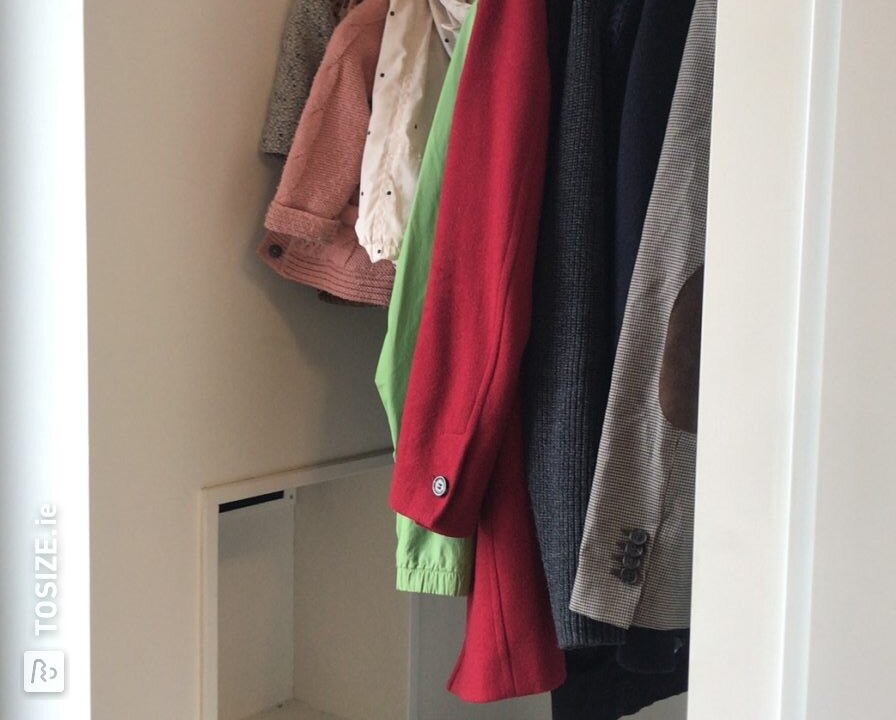 Create this project yourself with sheet material cut to size by TOSIZE.ie!
Description
I made a coat rack in a niche with (beautiful) oak planks above the coat rack and at a height of 40.0 centimeters I also made shelves for shoes and bags. The oak planks and coat rack rest on oak beams as supports. The shelves are angled at the top so that they do not wear out when putting on and unhooking baskets or bins.
How did you make the coat rack?
Beams mounted in niche on the wooden supports for the plasterboard. Holes pre-drilled to prevent cracks during screwdriving. Screwed crosswise planks. The planks are mostly flat, but like all oak planks, they show slight bulging, solved by screwing planks onto the beams at several points. The coat rack is mounted in a round recess of 1 of the bars. A slightly thicker beam and a round hole drill were used for this.
What are the measurements?
The coat rack is 70.0 centimeters wide and 60.0 centimeters deep.
Experience with OPMAATAGEN.nl
Good quality wood and deviation, measurements are accurate to the millimeter, which was also necessary for our project! Shipping and protection for transport very good!
What others made with Timber boards