Make washing a lot easier with a custom washing machine furniture! By Arjaan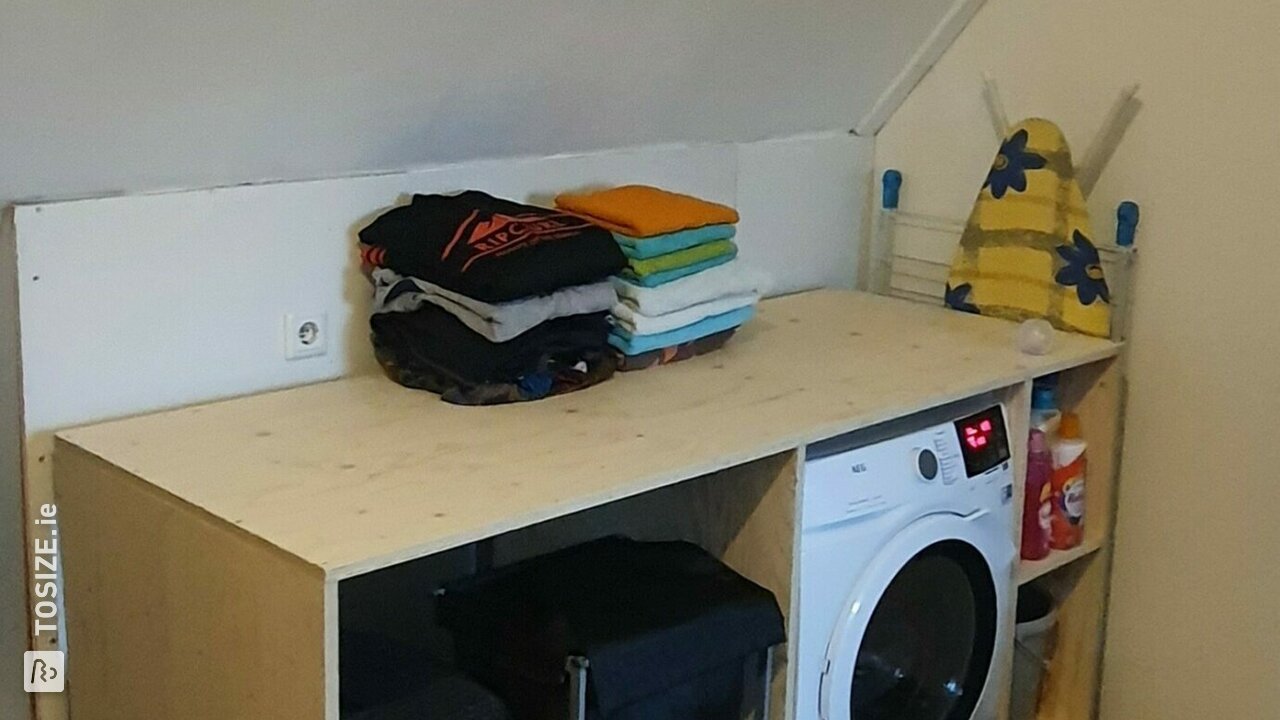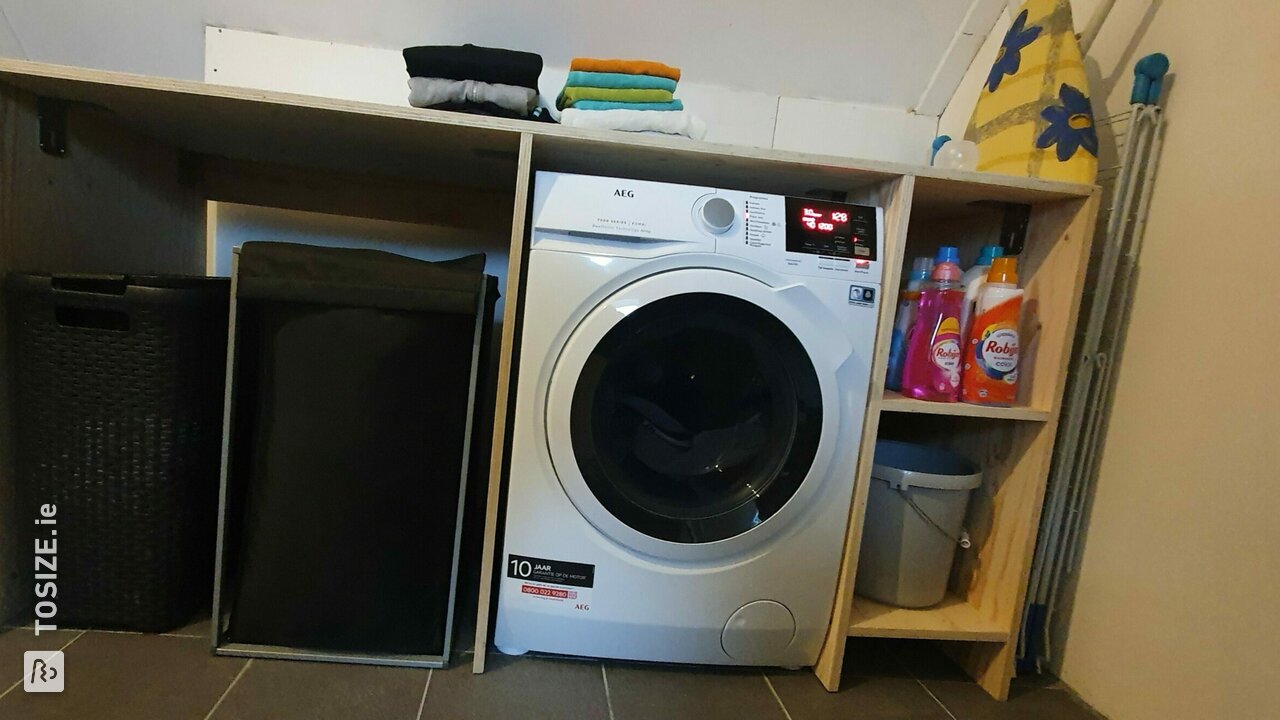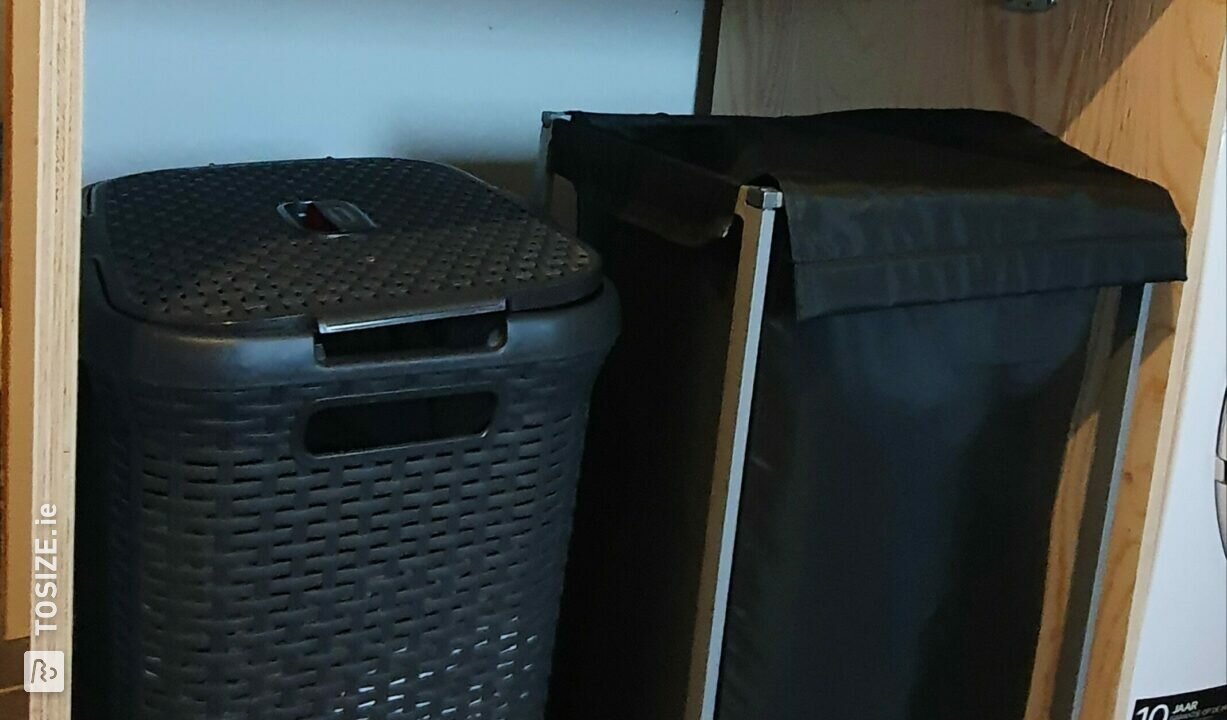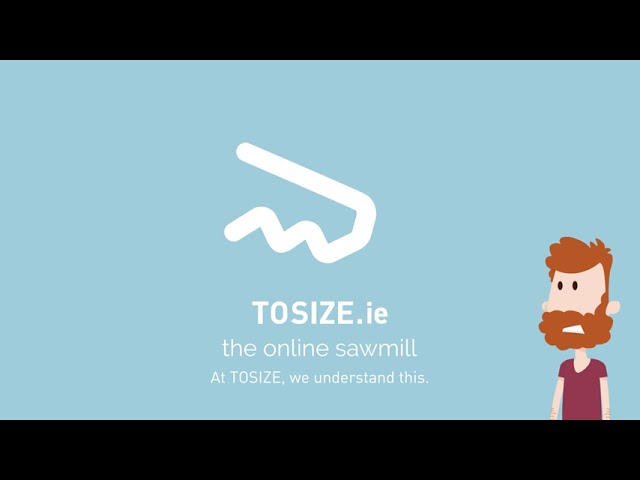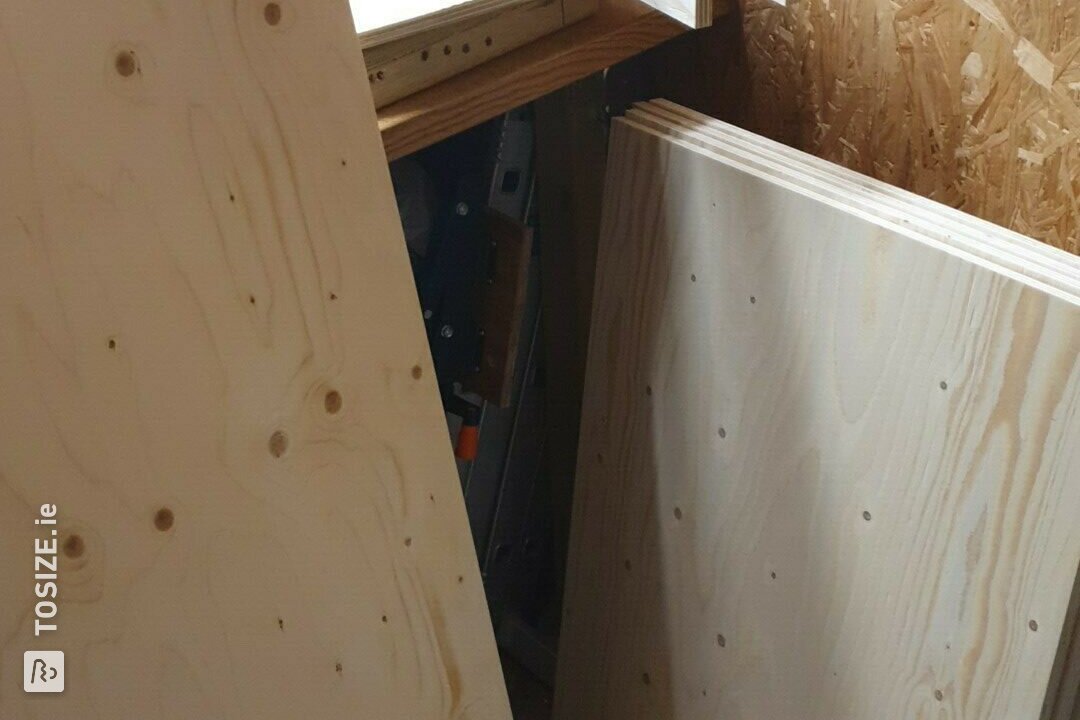 Create this project yourself with sheet material cut to size by TOSIZE.ie!
definition
See my washing machine furniture here. It is a very simple design but very functional and practical to use. On the left space for 4 laundry baskets if necessary and on the right two compartments for detergent, etc. The furniture is further put together with screws and angle irons and reinforced at the back by clamping planks between the standing parts.
Washing machine conversion
After I had picked up all the planks at TOSIZE.com, I immediately got going. - Planks ordered to size - Finish with a clear matt lacquer, I have lacquered the planks at least 2 times. - Assembled with screws and angle irons - Assembling is easiest with 2 people The boards are 18mm thick and they have been treated with a matt lacquer a number of times. There were a few lesser shelves, but you can hardly see any of that in the furniture. I used the screws as shown in the pictures. I noticed that the Torcx Screws go into the wood very easily after you predrill the holes first.
The dimensions of the furniture
Top shelf 180.0cm x 70.0cm Side and standing parts 90.0cm x 70.0cm Shelves 30.0cm x 70.0cm
Experience with TOSIZE.com
Great tool on the site and easy to pick up. Too bad I couldn't pick it up a little closer to home, but that's not a problem.
What others made with Underlayment