Tight dressing with black mdf planks, by Ben Peeters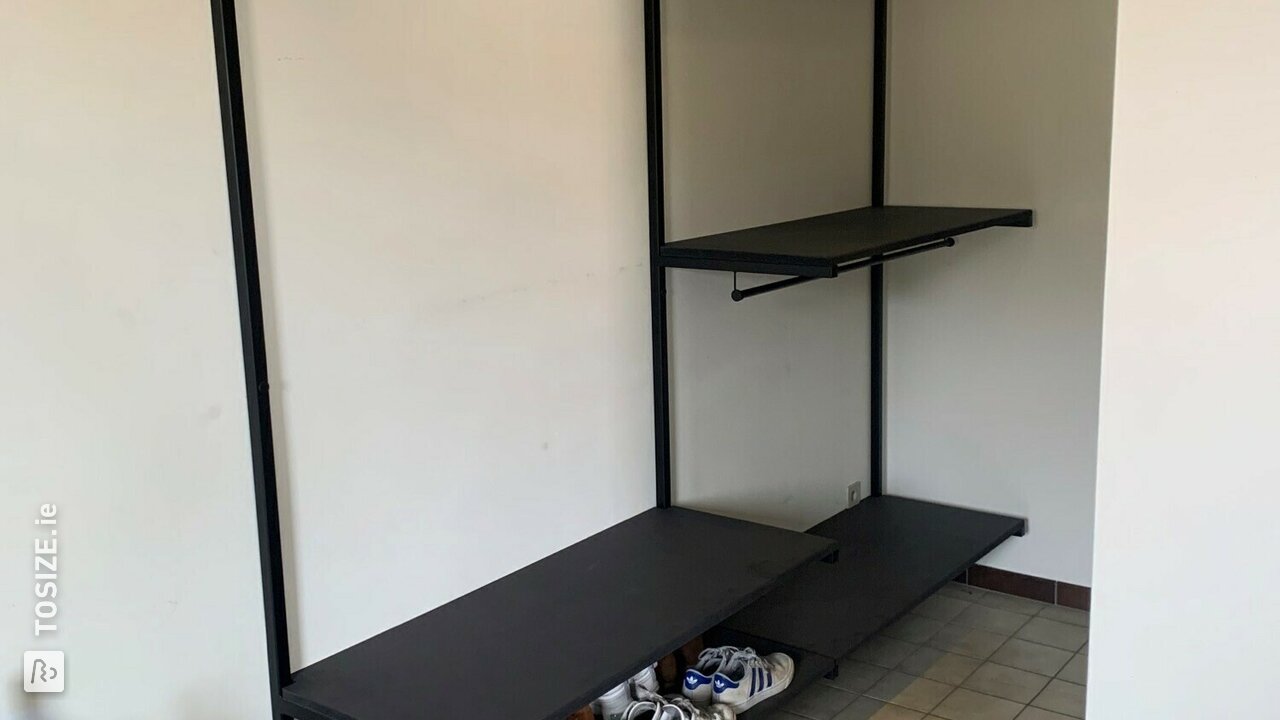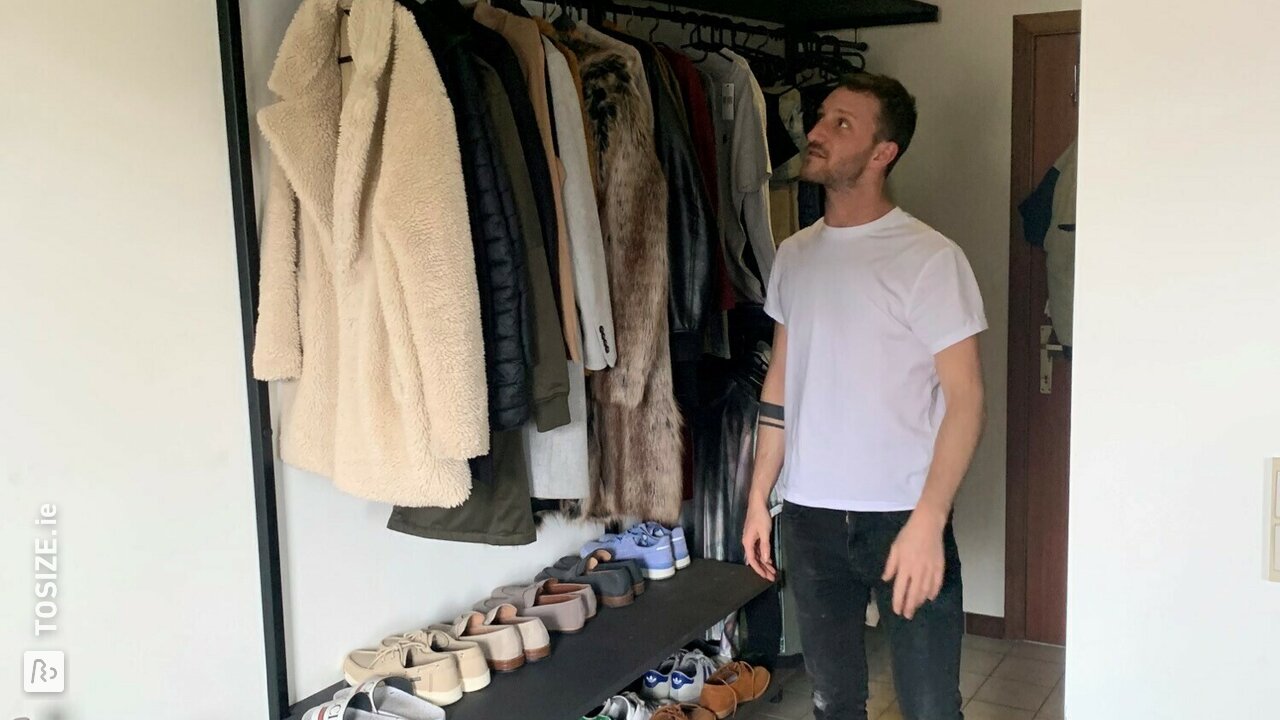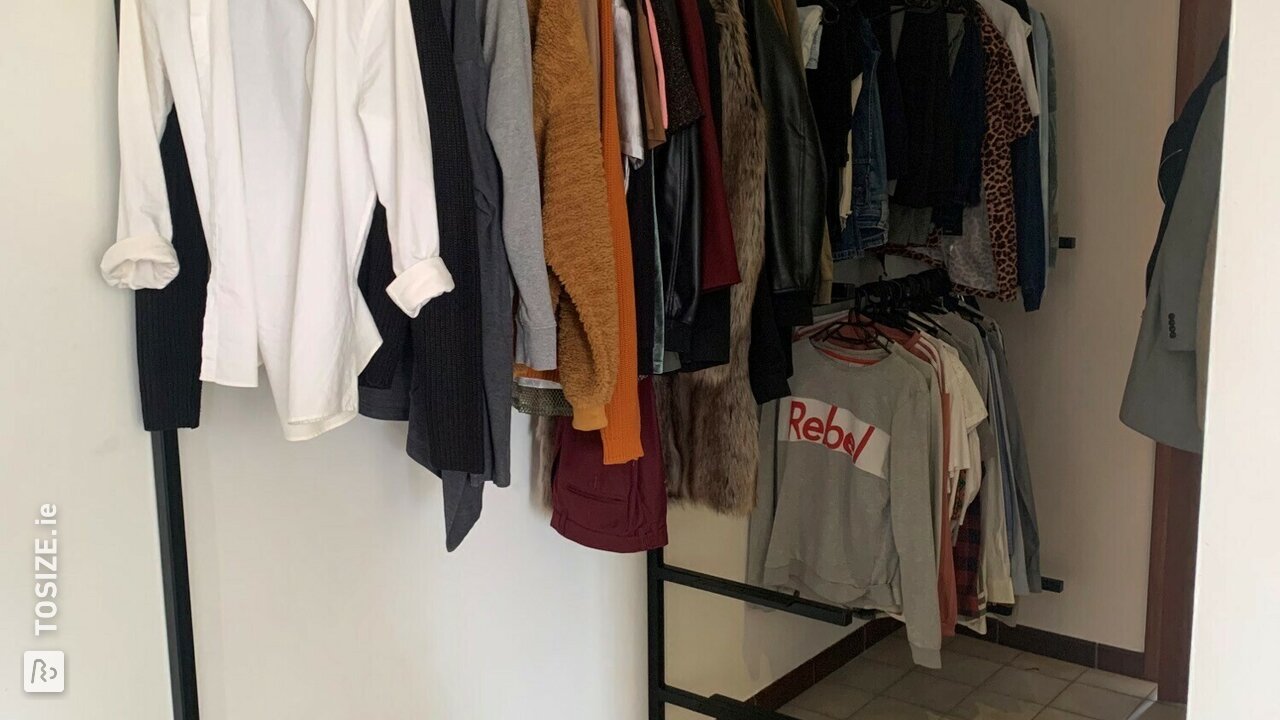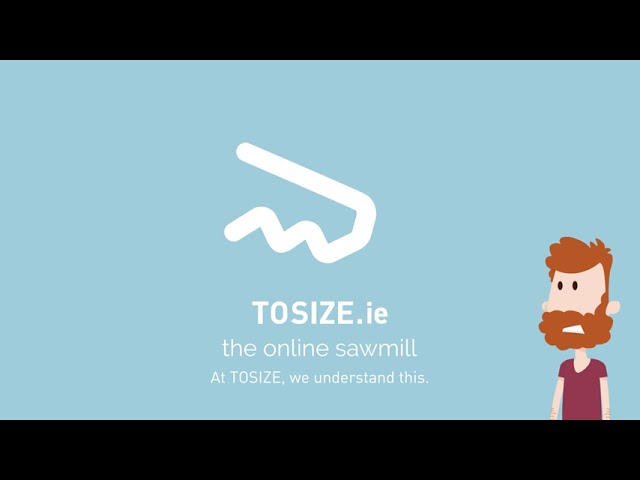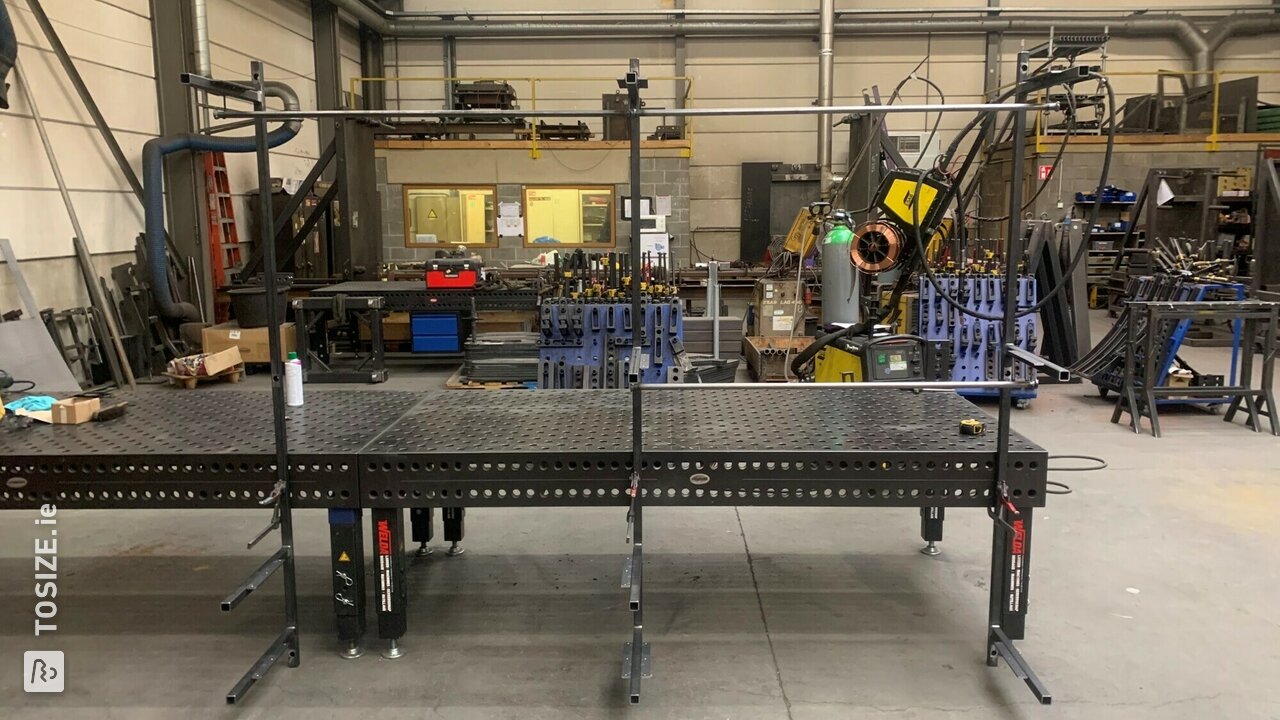 Create this project yourself with sheet material cut to size by TOSIZE.ie!
definition
I made a wall dressing from steel in combination with black mdf planks. Which I ordered from TOSIZE.com. I opted for the black mdf planks of 22mm thick. The black look does match the whole, and the 22mm thickness was necessary to make the bridging. I ordered 4 planks measuring 53.0cm by 125.7cm and 2 planks measuring 53.0cm by 127.2cm. These are delivered exactly like this. I even removed the edges so that the shelves came up nicely to the wall. I myself am very satisfied with the result. Thank you for the delivery of the mdf boards.
Custom wall dressing
First I measured. Then I made a 3D sketch, and a production drawing. Then I made the steelwork, in the studio. This cost me a good day's work. Have this powder coated. Then I mounted the steelwork against the wall. Then measured what sizes I needed for the mdf boards. So that they would fit together very nicely. I am very satisfied with the end result. All in all I had a job for 2 days. I don't have a website myself, but I use an Instagram page to show my work. You can find me under the following name: The_steelhouse
The dimensions of the project
This is a dressing of 210.0cm high by 250.0cm wide.
Experience with TOSIZE.com
Very convenient and easy. for which thanks :)
What others made with MDF