A play/climbing house made of plywood, by Gert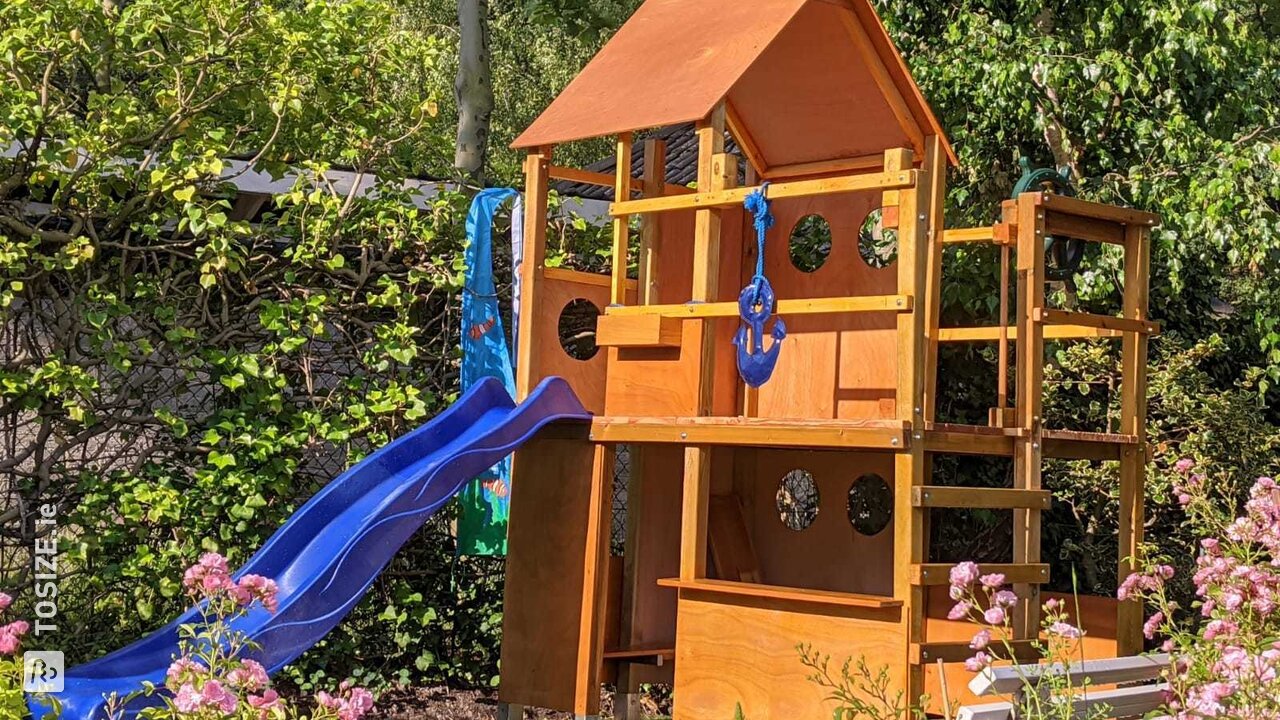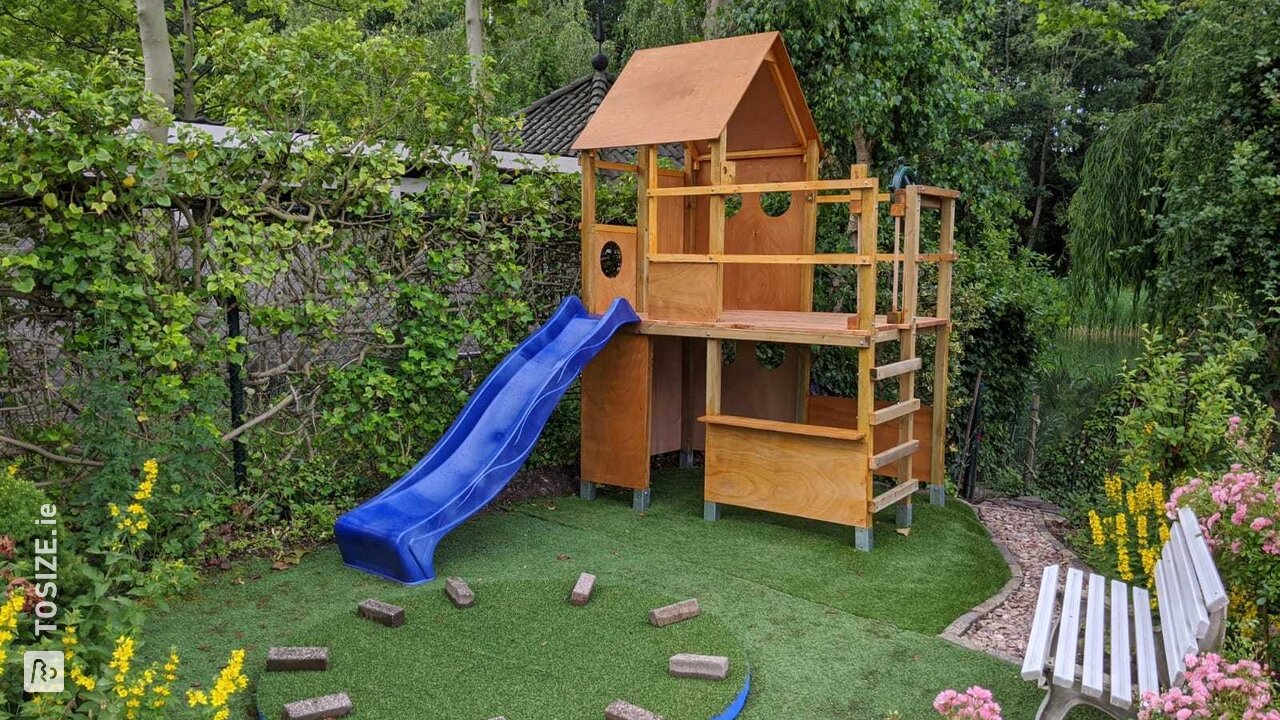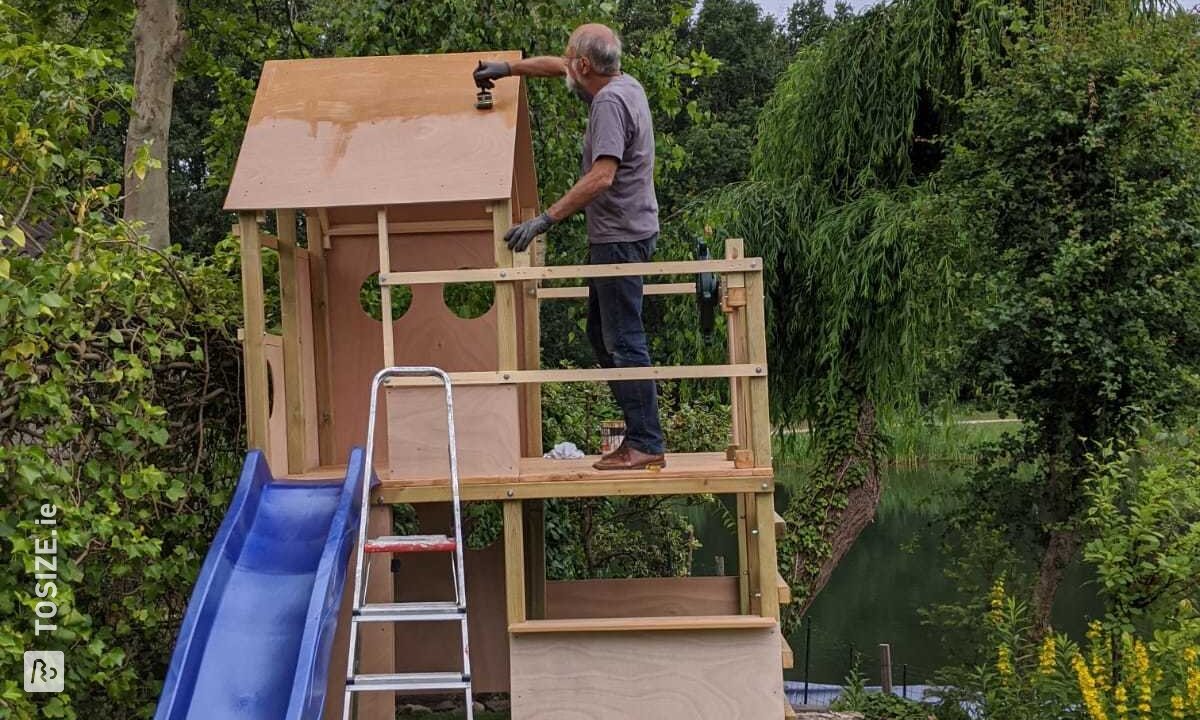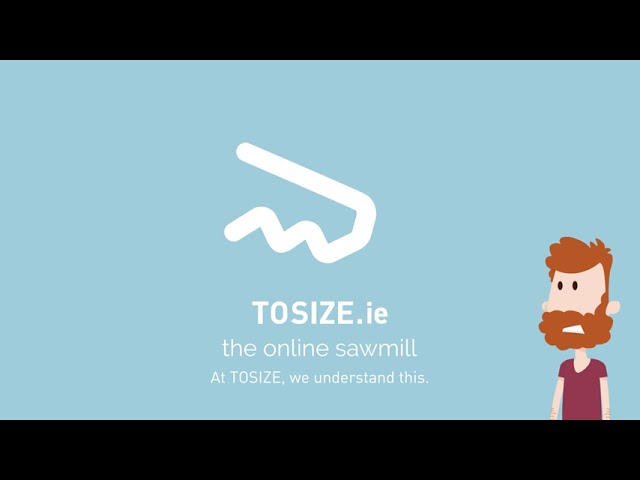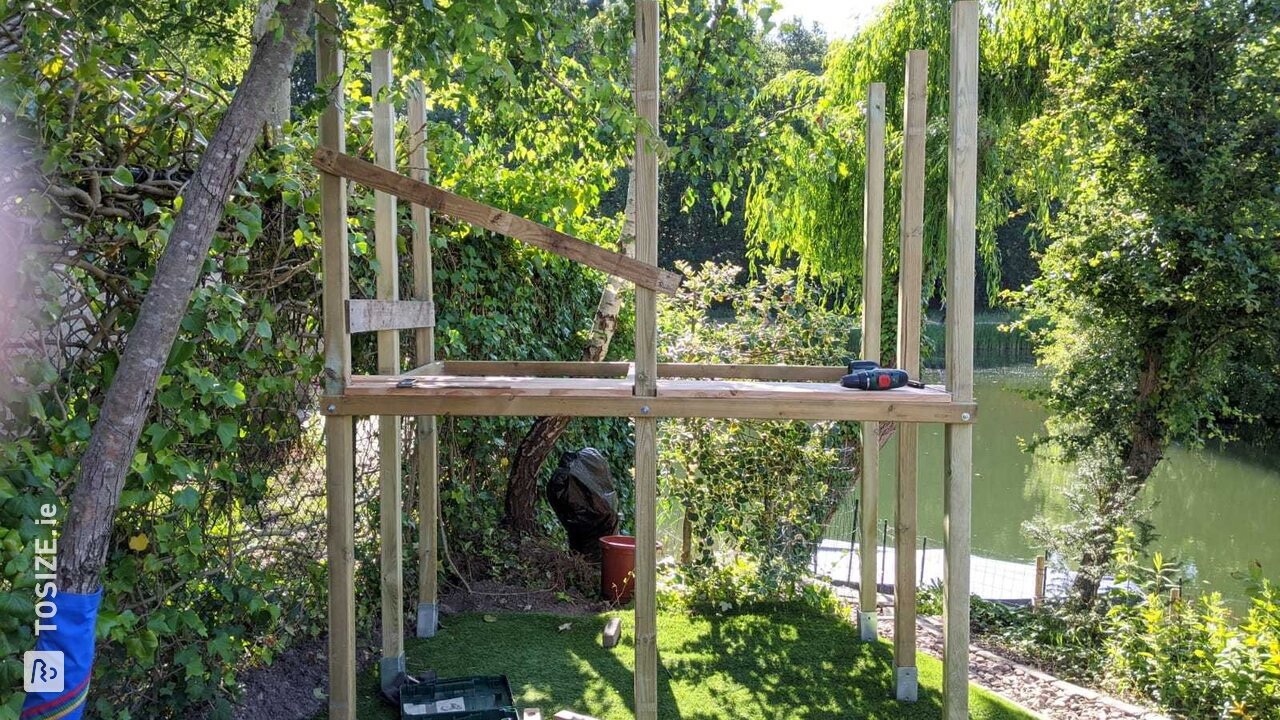 Create this project yourself with sheet material cut to size by TOSIZE.ie!
definition
'Grandpa, you have room for a playhouse' Me: 'Just make a drawing with what you want' In the end it doesn't have a bathroom as they planned, but they can play shop, be pirates, climb and slide and live out fantasy. We had a lot of fun designing and building.
DIY playhouse for the kids
First think a lot and draw everything to scale, where 1 meter is 10 cm. 4 posts of 240.0 cm were used, 2 of 200.0 cm and 1 of 118.0 cm. The posts are in galvanized holders, which go into the ground at a distance. While doing odd jobs you sometimes adjust your plans and you notice that not everything is completely right and you have to cut the ordered plates here and there. Finally, you come up with all kinds of fun accessories such as flags, a pirate steering wheel, benches, etc.
Custom made playhouse
Wide 130.0 cm, Long 200.0 cm High 300.0 cm The floor in front of the slide is 122.0 cm high.
Experience with TOSIZE.com
All ordered sheets neatly cut to size, craftsmanship!
What others made with Plywood