Budget-friendly wind springs made of okoume plywood primed, by Eric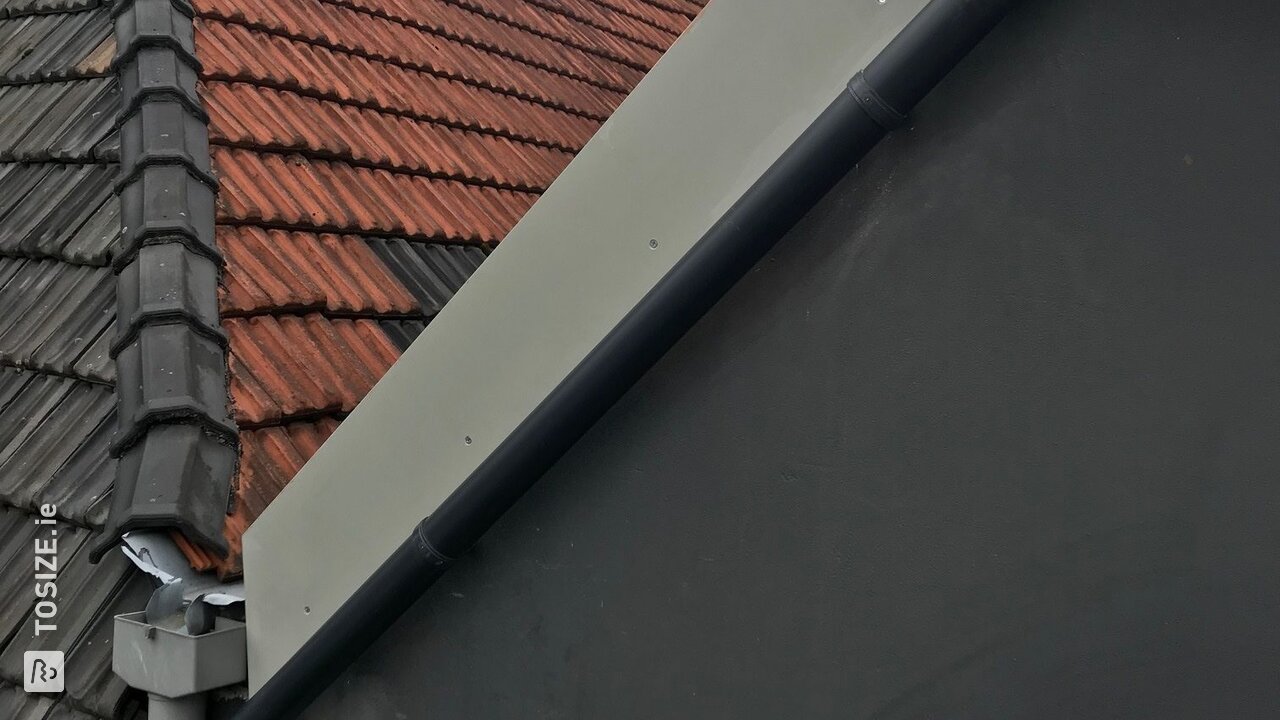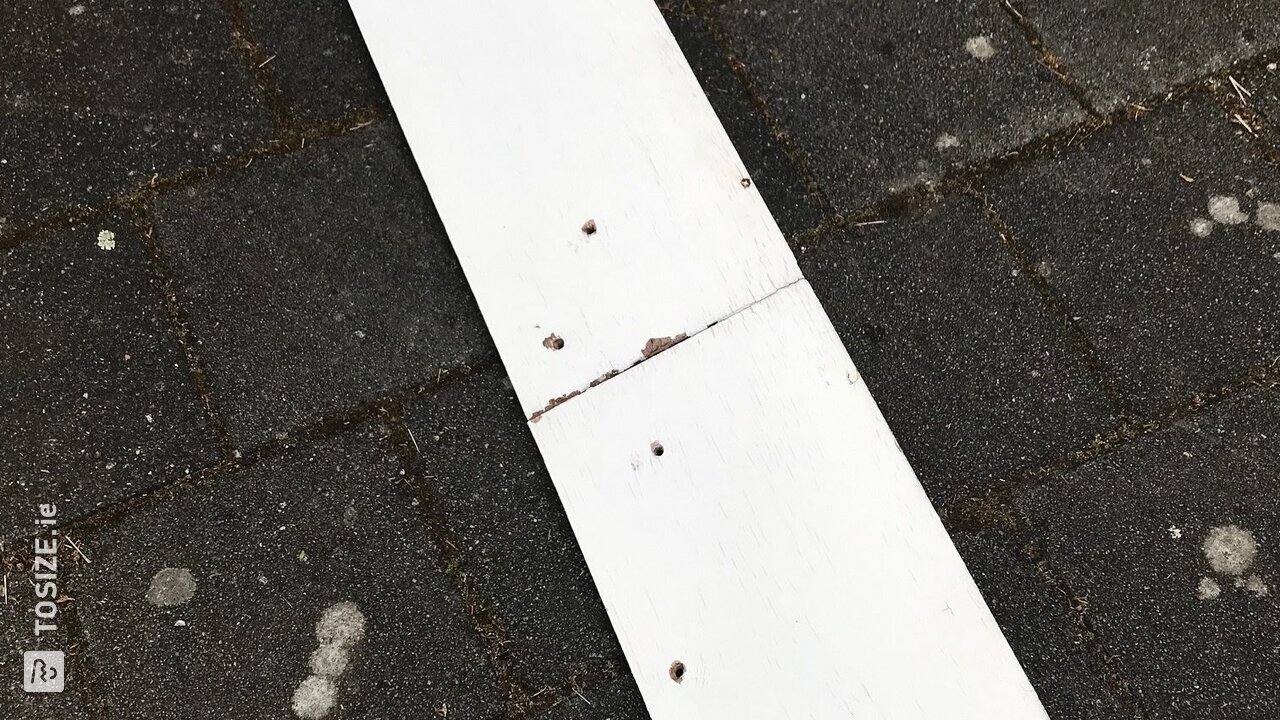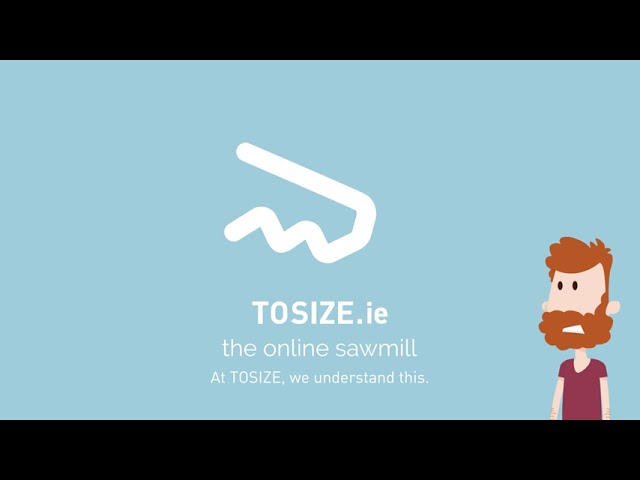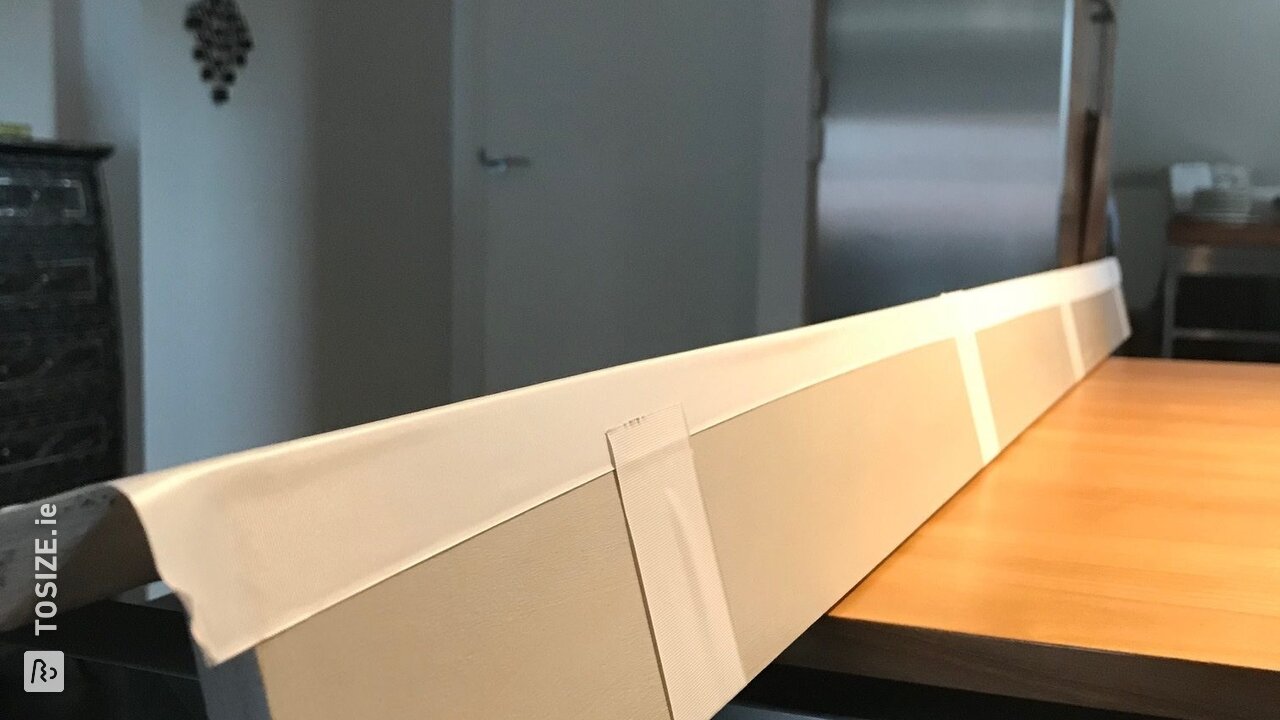 Create this project yourself with sheet material cut to size by TOSIZE.ie!
definition
The old wind springs were too bad to repaint and moreover the connection between the parts was screwed. I made new wind springs with a glued connection of the miter cut parts
Replace wind struts yourself
The measurements taken from the old wind springs and the required lengths ordered at TOSIZE.com. Because I no longer wanted to screw the parts, I always had one side of all 4 panels cut with a miter. Then used the old parts as a template to mark them and saw them to the exact size and shape. The long parts, with the mitred side, fastened together with duct tape so that a hinged effect was possible. The resulting V-shaped groove was then filled with waterproof wood glue and, after drying for a while, was put in the right shape and fixed with 4 pieces of tape. After drying the tape removed the sharp corner of the blunt and all cut edges treated with edge primer. After fitting and a very small piece of adjustment work mounted. And just disassembled again so that the painter can give all non-visible sides a lick of paint
Final size: What are the outer dimensions?
230,0 x 27,0 x 9,0 cm 190,0 x 27,0 x 9,0 cm
Experience with TOSIZE.com
Now the fourth project with materials from cut-to-size saws and again a success. Delivered quickly, exactly to size and good quality
What others made with Plywood