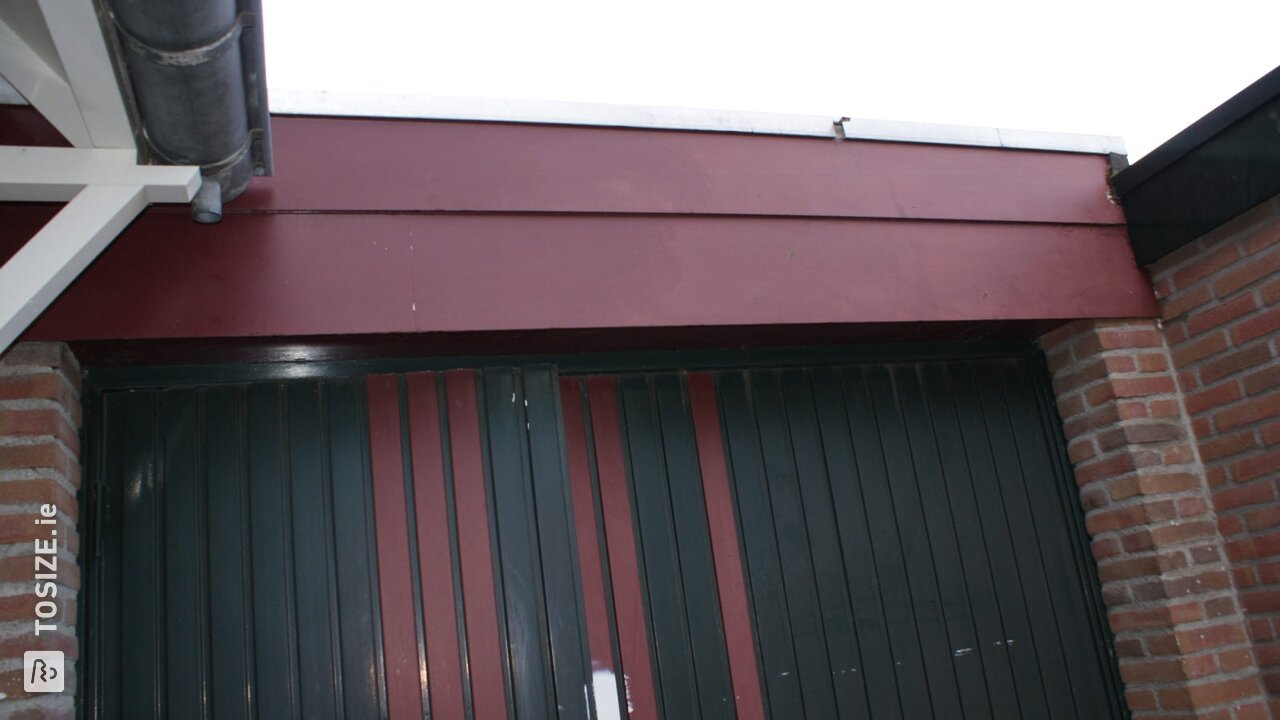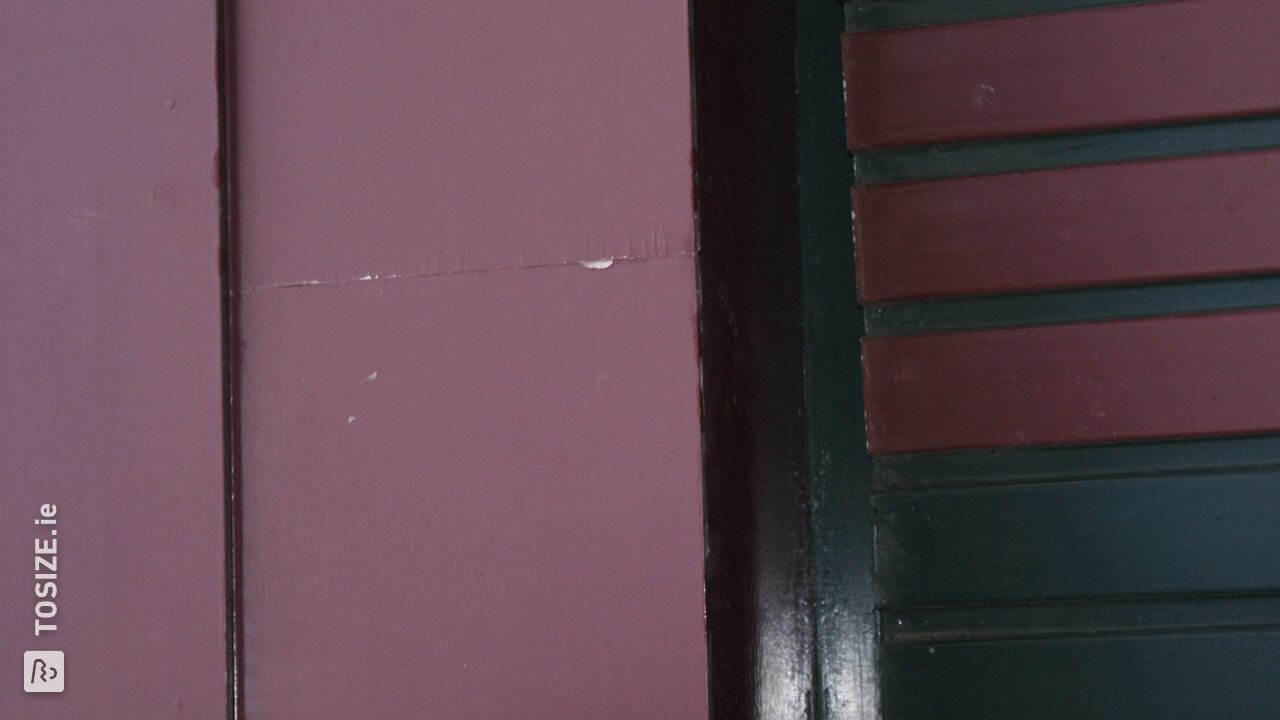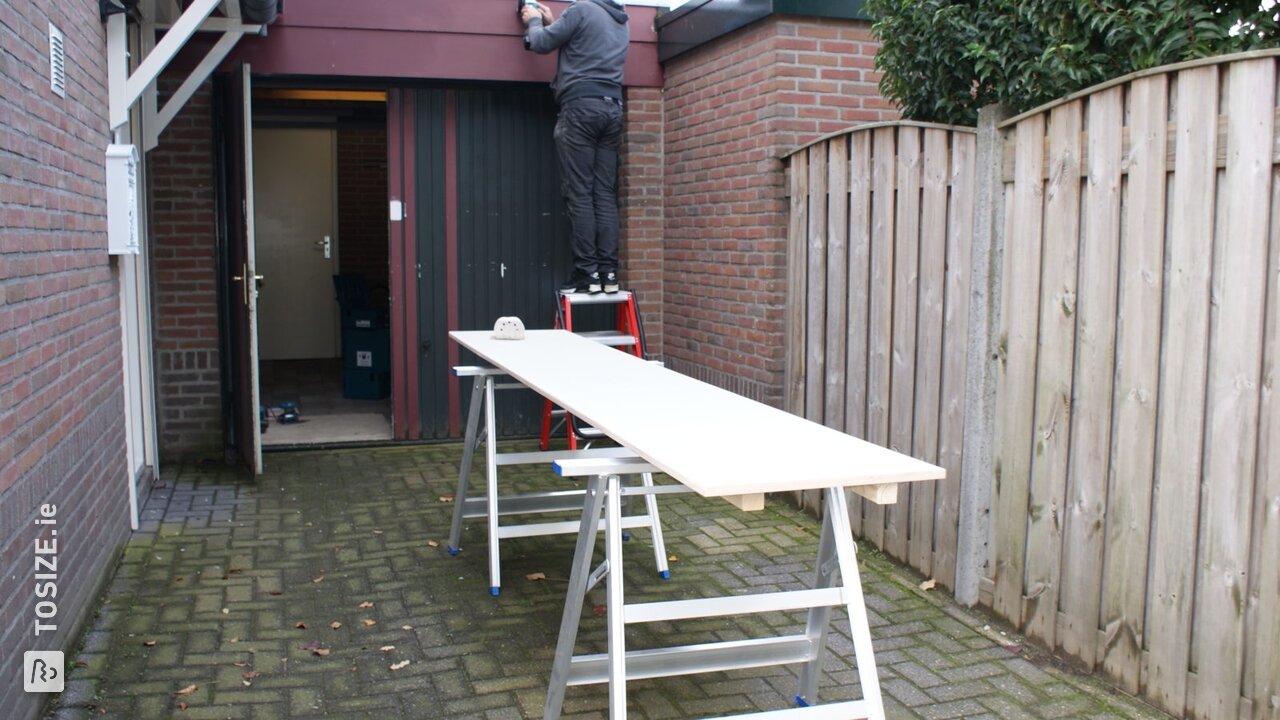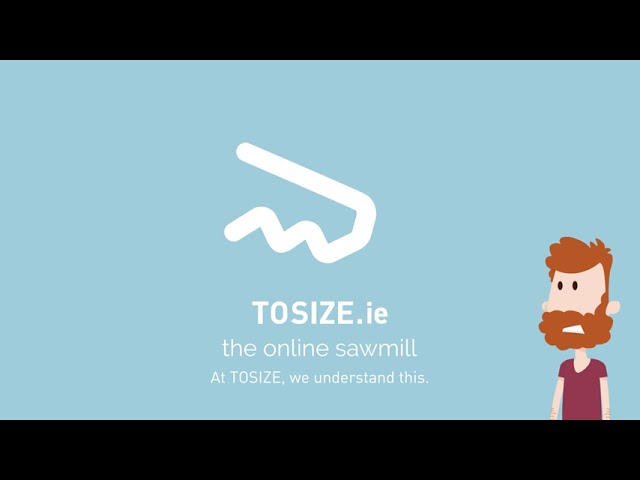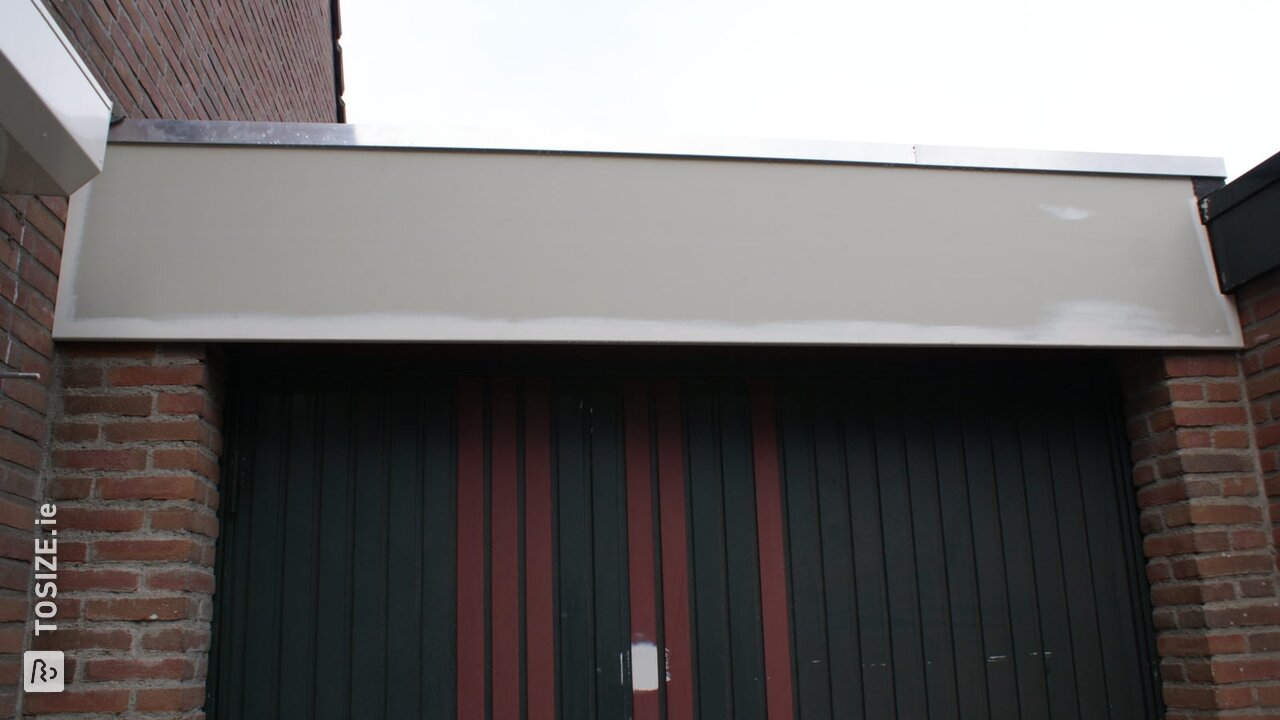 Create this project yourself with sheet material cut to size by TOSIZE.ie!
Description
New fascia for the garage at the front of the house. Replaced the old three-part fascia board with a new part from large plate of 1 piece 305.0 cm by 52.0 cm
How did you make the fascia?
First I removed the old roof trim from the roof (The roof was leaky and was also replaced after the new fascia was on it). Then I removed the old fascia, which consisted of several parts because it was 305.0 cm wide. Then I placed the old fascia on the new one to be able to saw out the correct reaming for against an existing shed. Then I primed all sawed seams, let them dry for a few hours and then started mounting by means of mounting kit and screws. I have screwed the screws on the place where the new roof trim will be placed (this because I do not have to filler) now it is nicely made of 1 piece and I can finish it in the spring.
What are the measurements?
305.0 cm by 52.0 cm
Experience with TOSIZE.com
Super satisfied, fast delivery and a good product!
What others made with Beams and Battens en Plywood