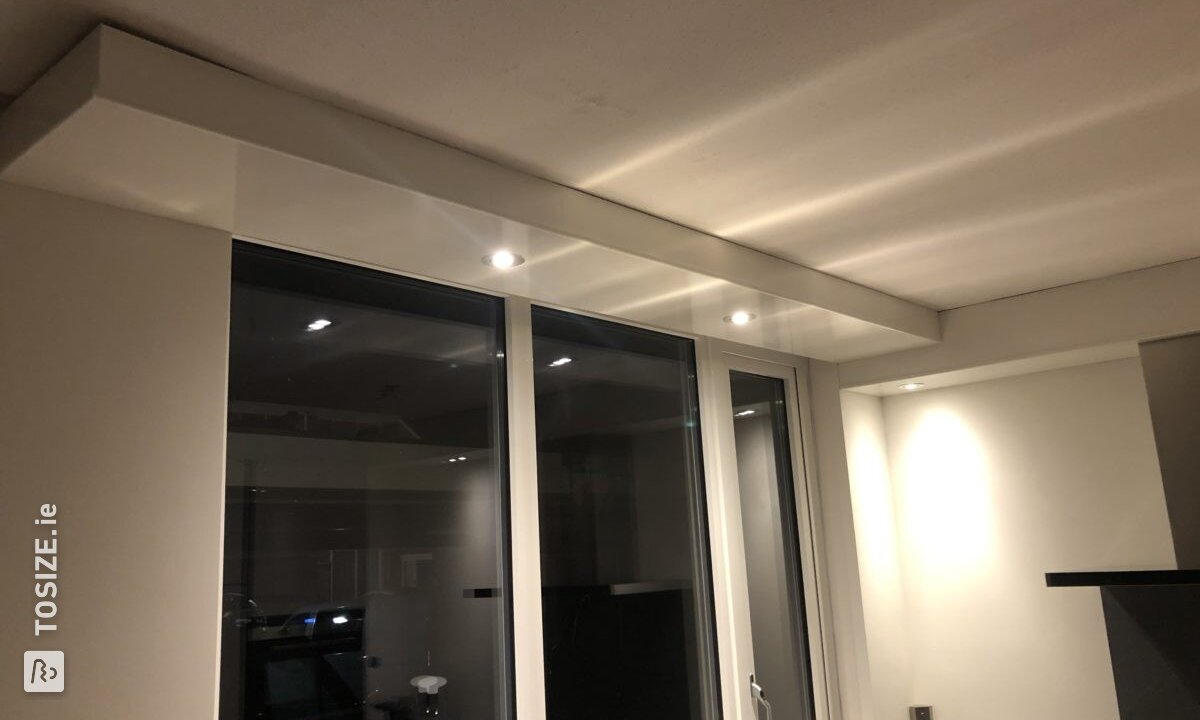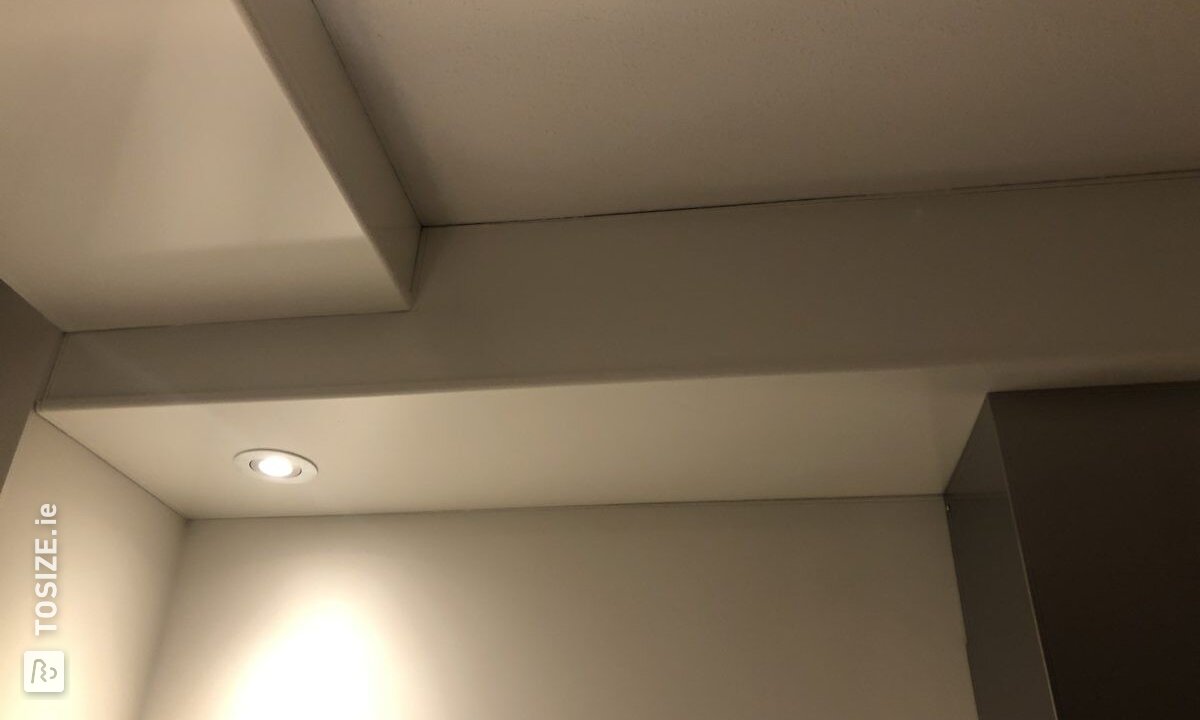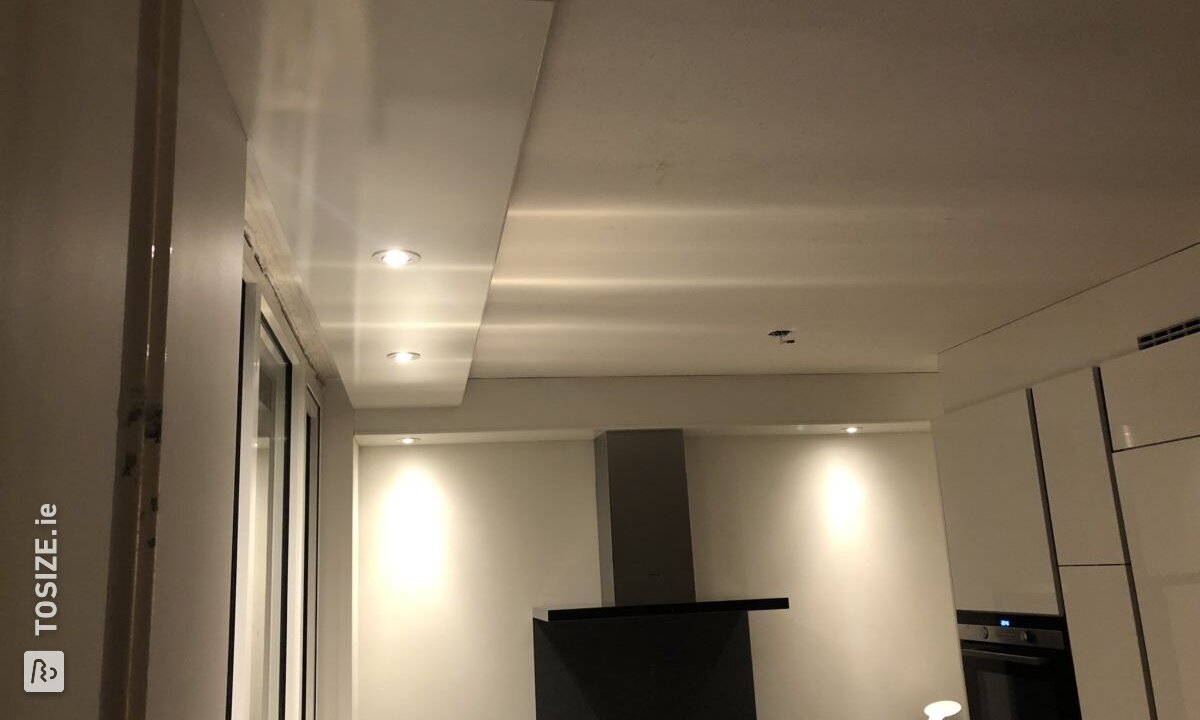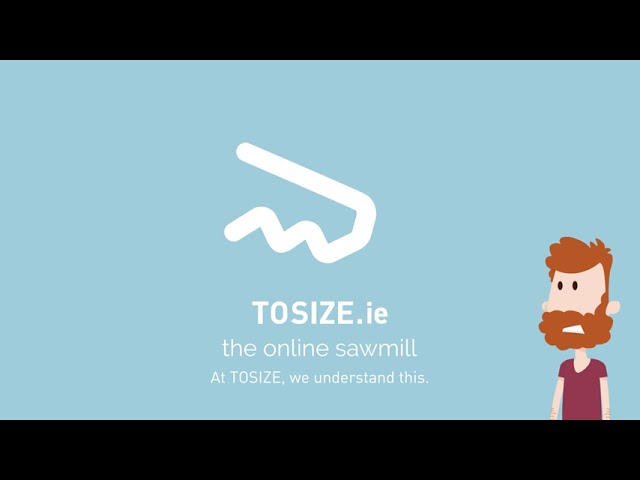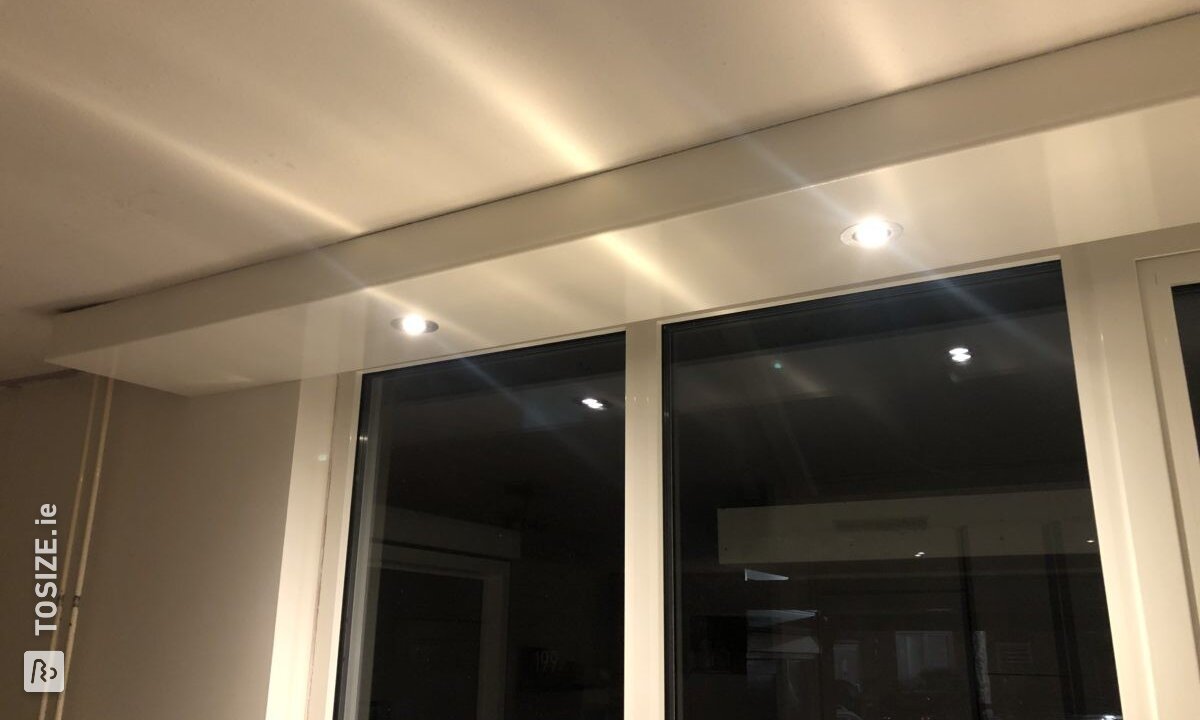 Create this project yourself with sheet material cut to size by TOSIZE.ie!
Description
I made a double ceiling channel 112mm high and 212mm high. Specially made to conceal our extractor hood, exhaust pipe and remote controlled and dimmable lighting.
How did you make the coves?
We had all the MDF Lacquer Support 12mm cut to size and provided the bottom plate with rounded edges for better visibility. Then 2x2 fixed on the wall and ceiling. Then also screwed a 2x3 on the bottom plate. Then I screwed the fronts of the coves to the ceiling 2x2 and the bottom plate. Finally, I placed the fronts on the 2x2 on the wall so that everything fits together and thus creates a cove as can be seen in the photos. Then we finished the end result twice with Ral 9010 high gloss.
What are the measurements?
1x 3100x400x112 mm en 1x 2740x320x212 mm
Experience with OPMAATAGEN.nl
Very satisfied with the service offered and dimensional stability of the ordered 12 mm MDF.
What others made with MDF