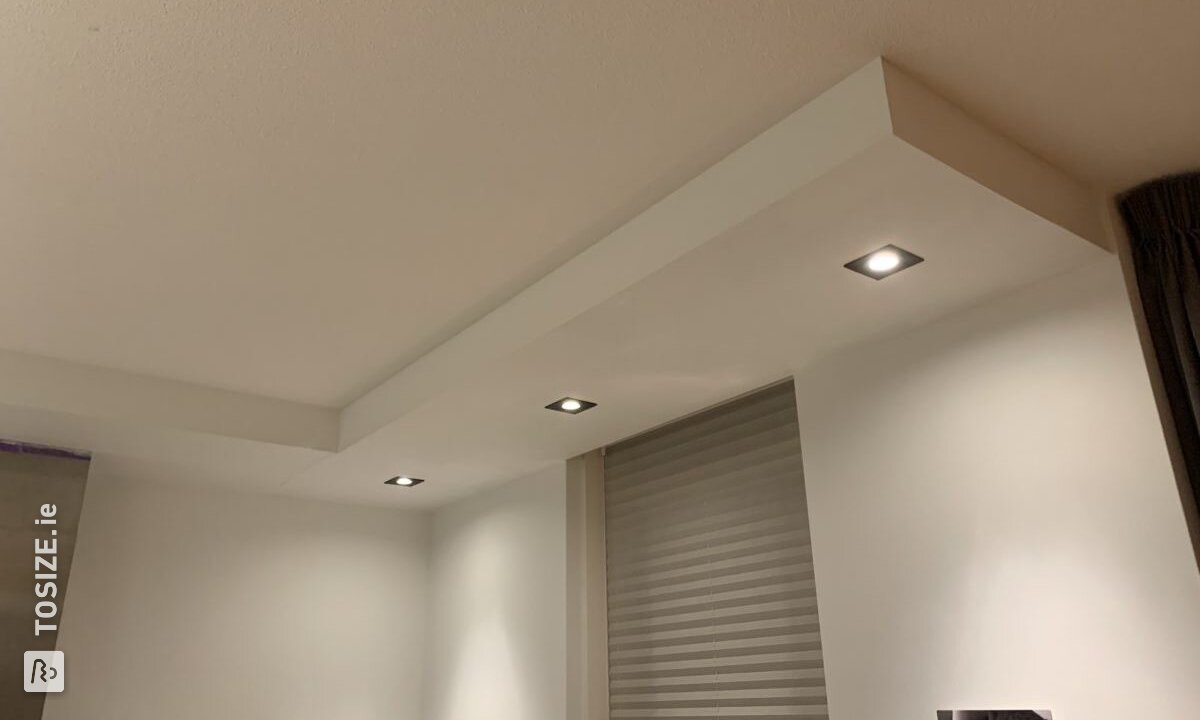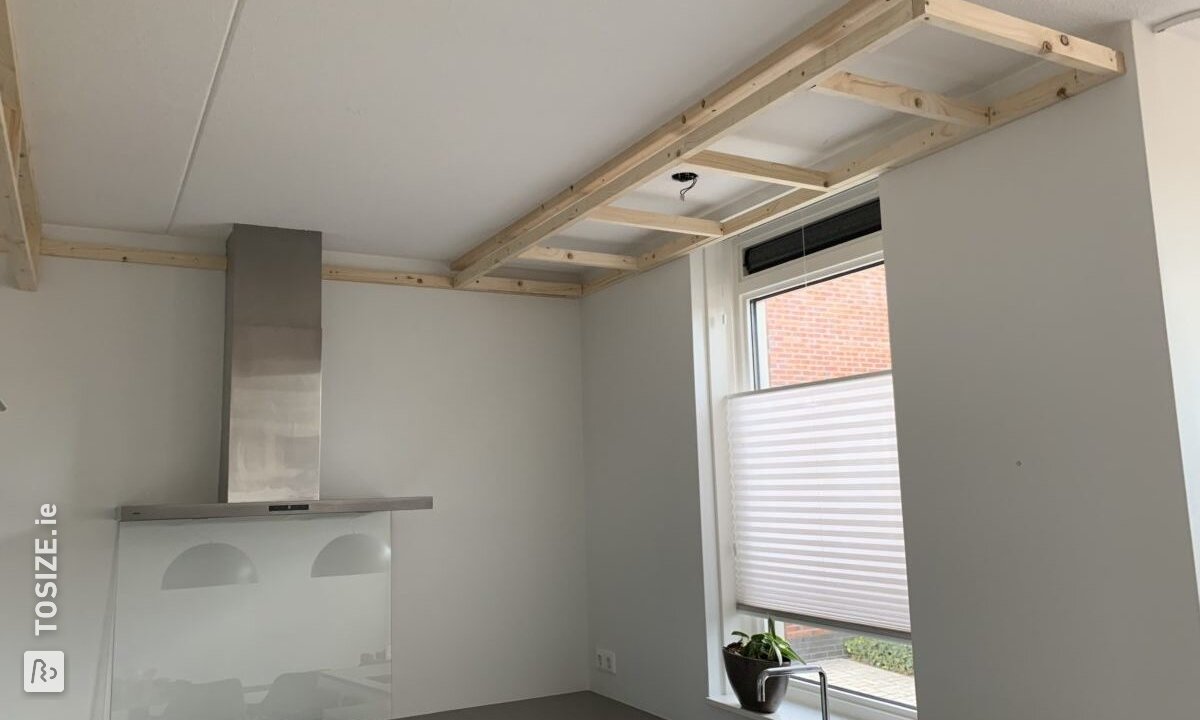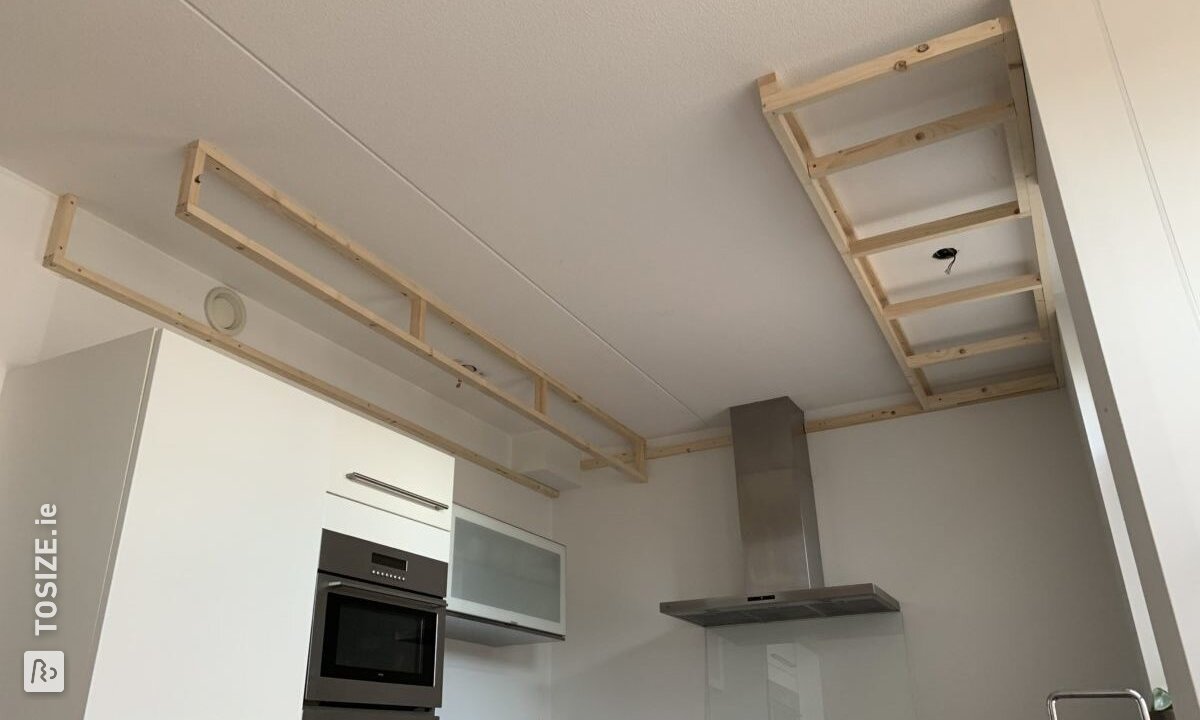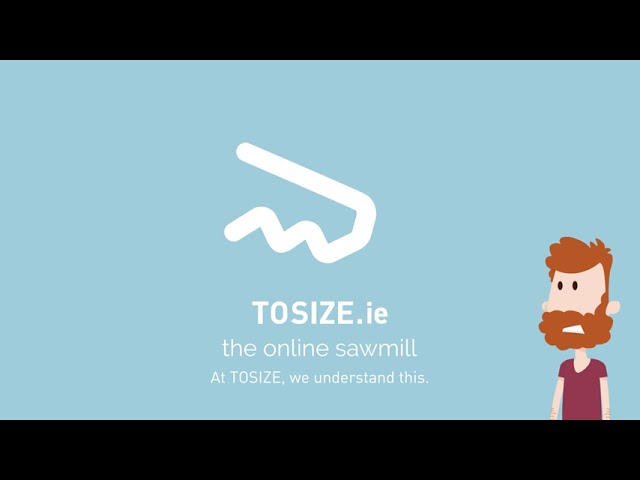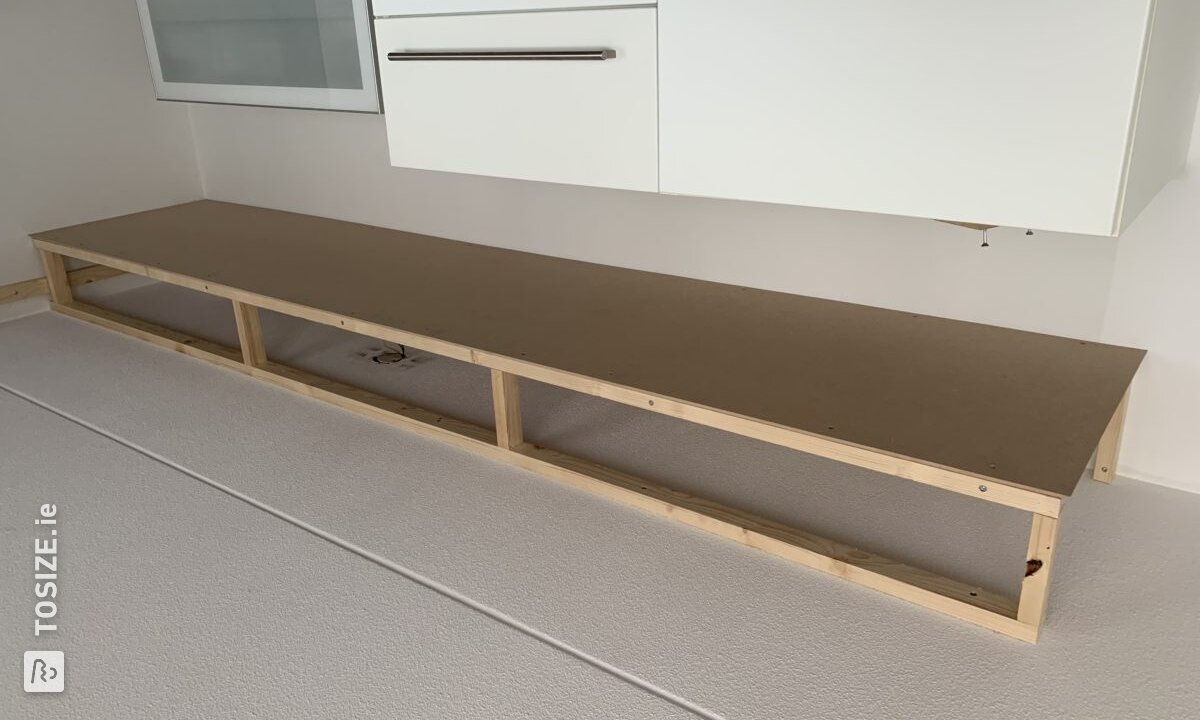 Create this project yourself with sheet material cut to size by TOSIZE.ie!
Description
We have made a sleek cove in the kitchen with the aim of getting rid of the drain from the ceiling of the 1st floor, as well as being able to install 6 LED spots.
How did you proceed?
We first made a frame of spruce slats (10 slats of 45x28 mm) which have a hold by means of a screwed mounting in the wall and ceiling. Then screwed on the custom-made 12mm MDF panels. The panels are partly cut in miter (45 degrees); this made the job easy to accomplish! I was also amazed by the smooth finish of the received order. This makes it fun to start a new project in the living room soon!
What are the measurements?
The soffit is 290 x 58 x 24 cm (left) and 240 x 58 x 12 cm (right). This is connected above the extractor hood by an intermediate section of 130.0 x 58.0 x 12.0 cm.
Experience with TOSIZE.com
Very satisfied with the quality of the order and the speed of delivery, great!
What others made with Beams and Battens en MDF