Ceiling light cove with spotlights in the hall, by Ramon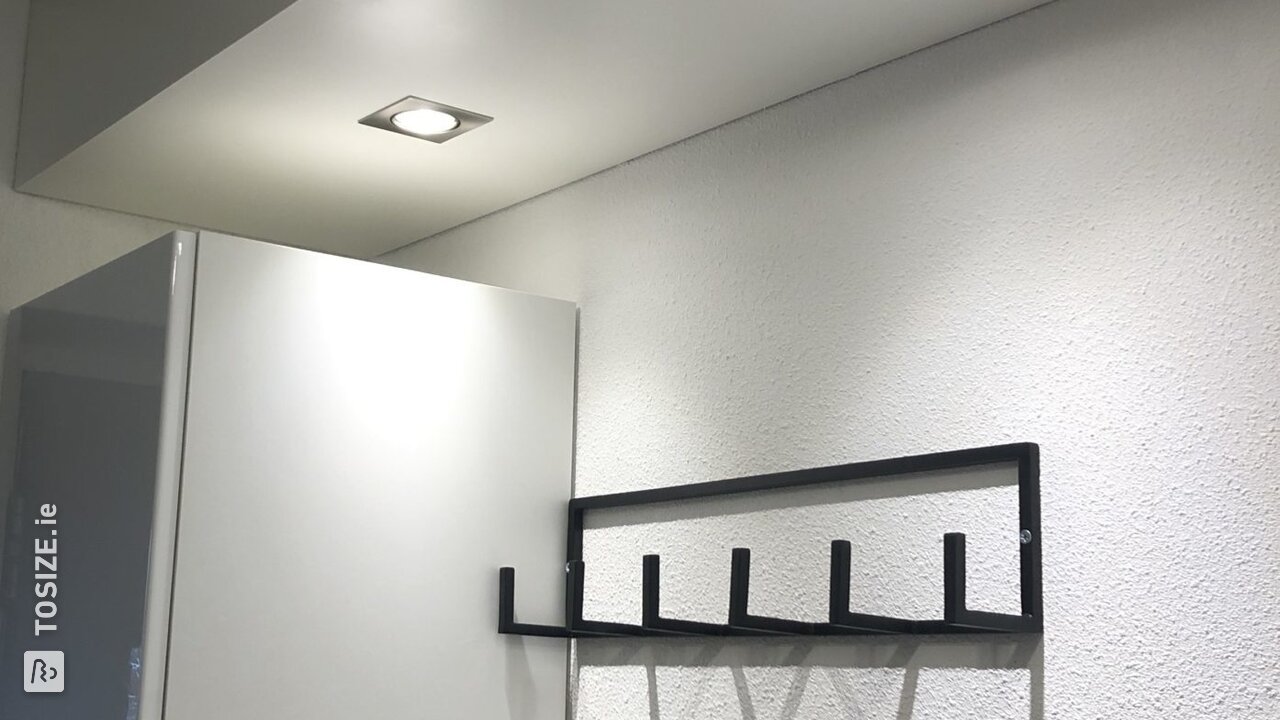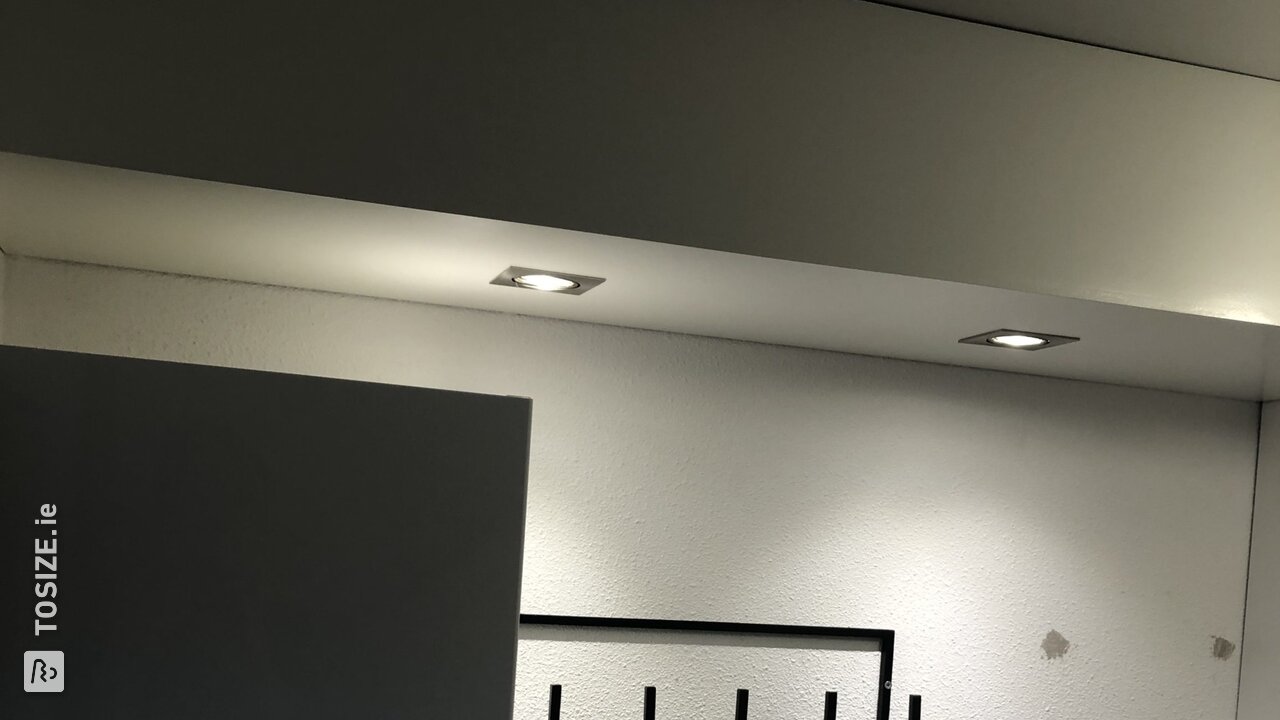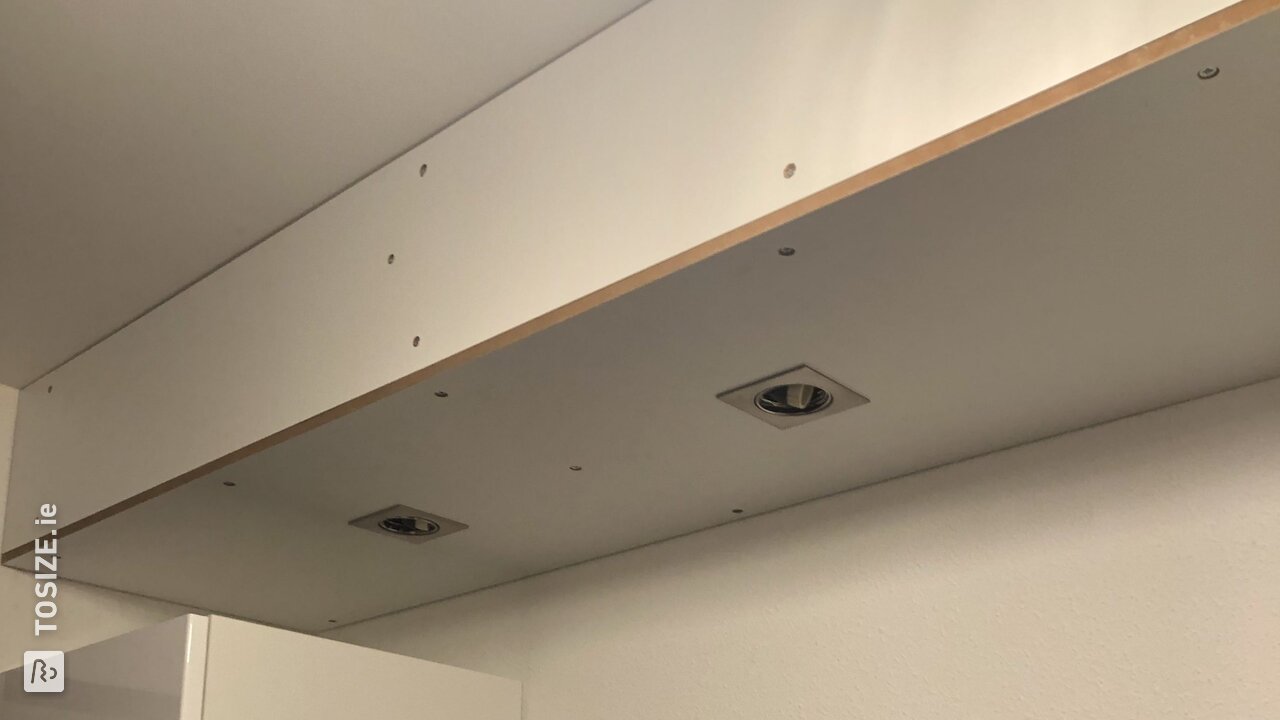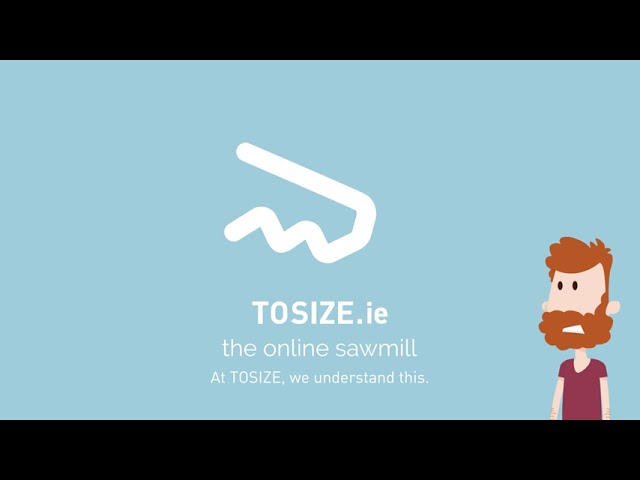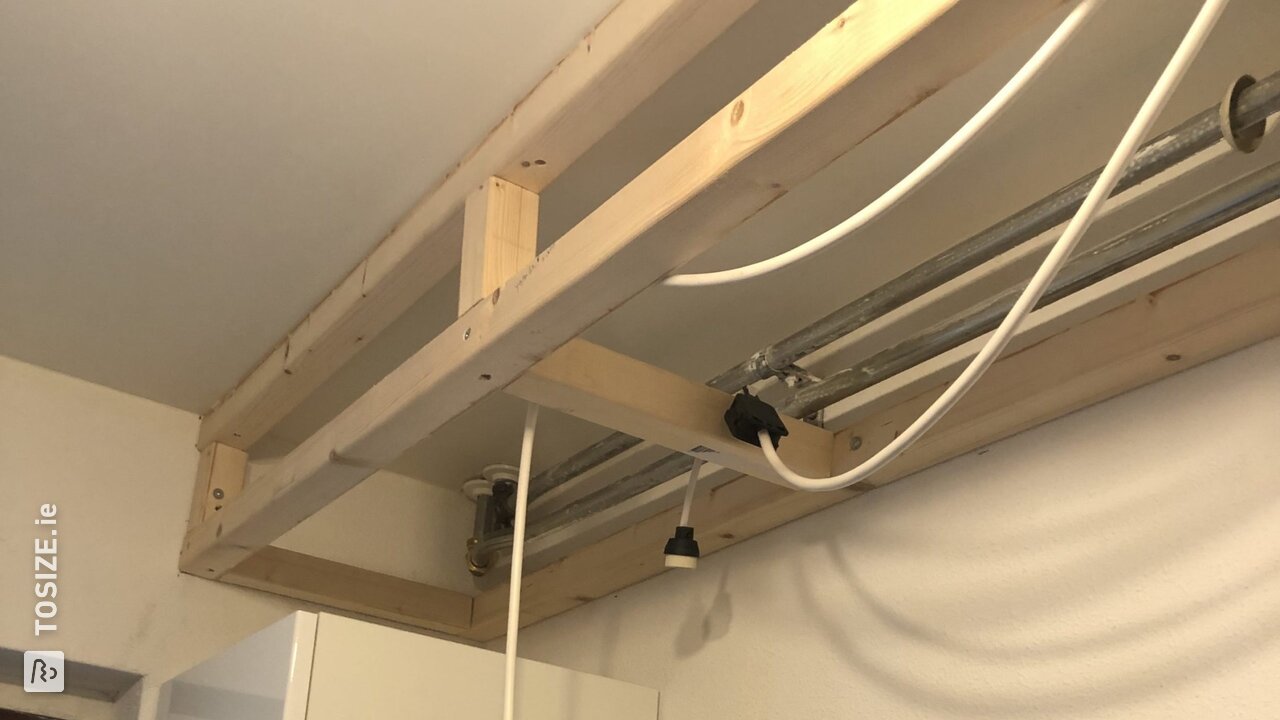 Create this project yourself with sheet material cut to size by TOSIZE.ie!
Description
Light cove with spotlights to hide the heating pipes in the hallway. The cove, the meter cupboard and the furniture under the cove had to form a whole. That worked out well in this way.
How do you make your own light cove?
I made a frame of spruce wooden beams (44x44 mm). I attached the frame to the wall and ceiling with hammer plugs. Then the electricity was installed. The wiring had to go from the lamp in the hall to the group box. From there I pulled a new pipe to the cove. In this way, the spotlights switch when the hallway lighting is switched on. I then screwed the MDF boards that I ordered from you to size onto the frame. Nicely recessed and then finished with filler. Then put the edges of the cove in the MDF primer and varnished the whole thing twice.
Customized light cove
135.0 cm wide, 20.0 cm high and 39.0 cm deep.
What others made with MDF