Converting an old bath maker into a laundry room, by Susanne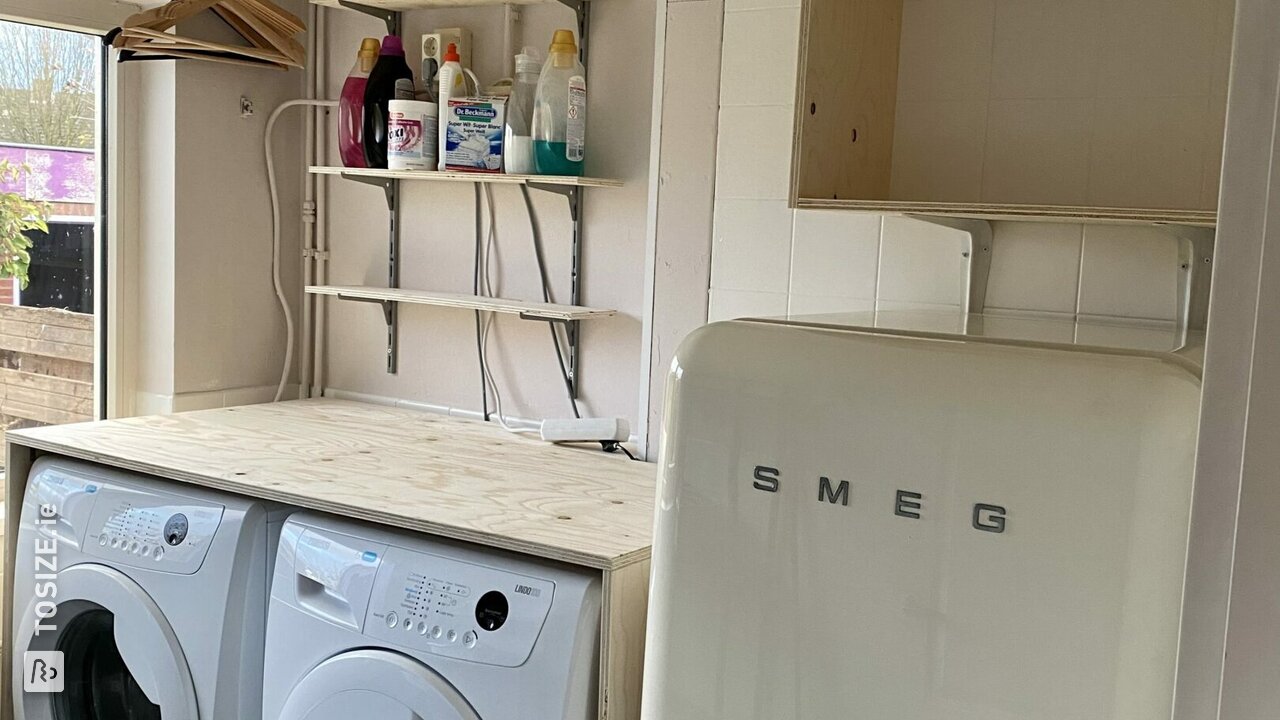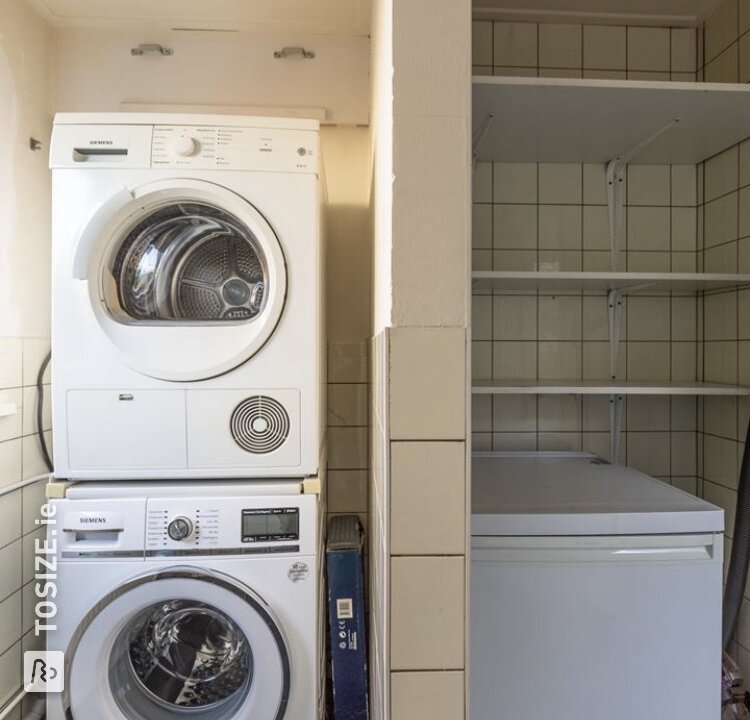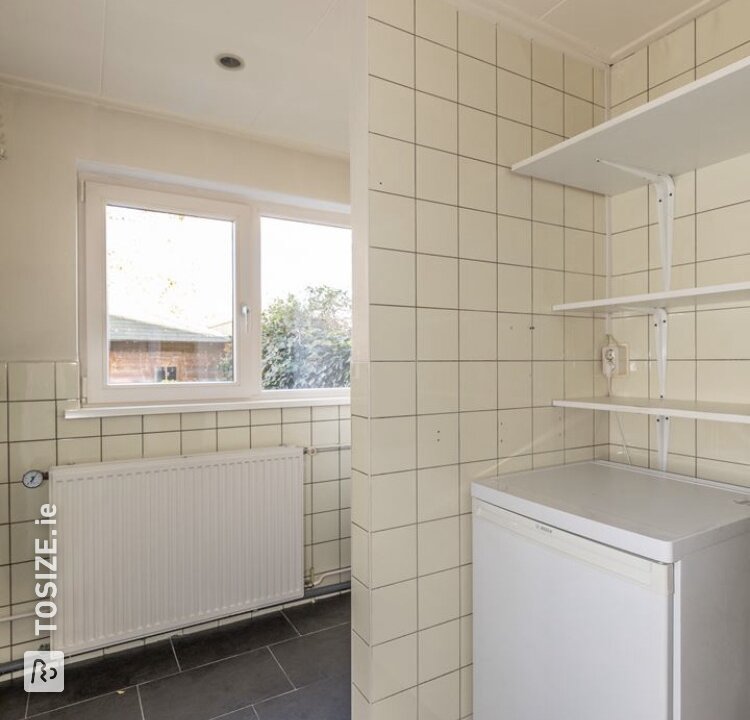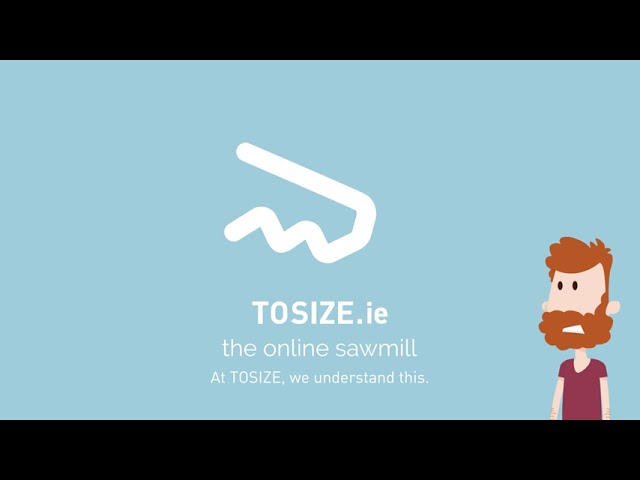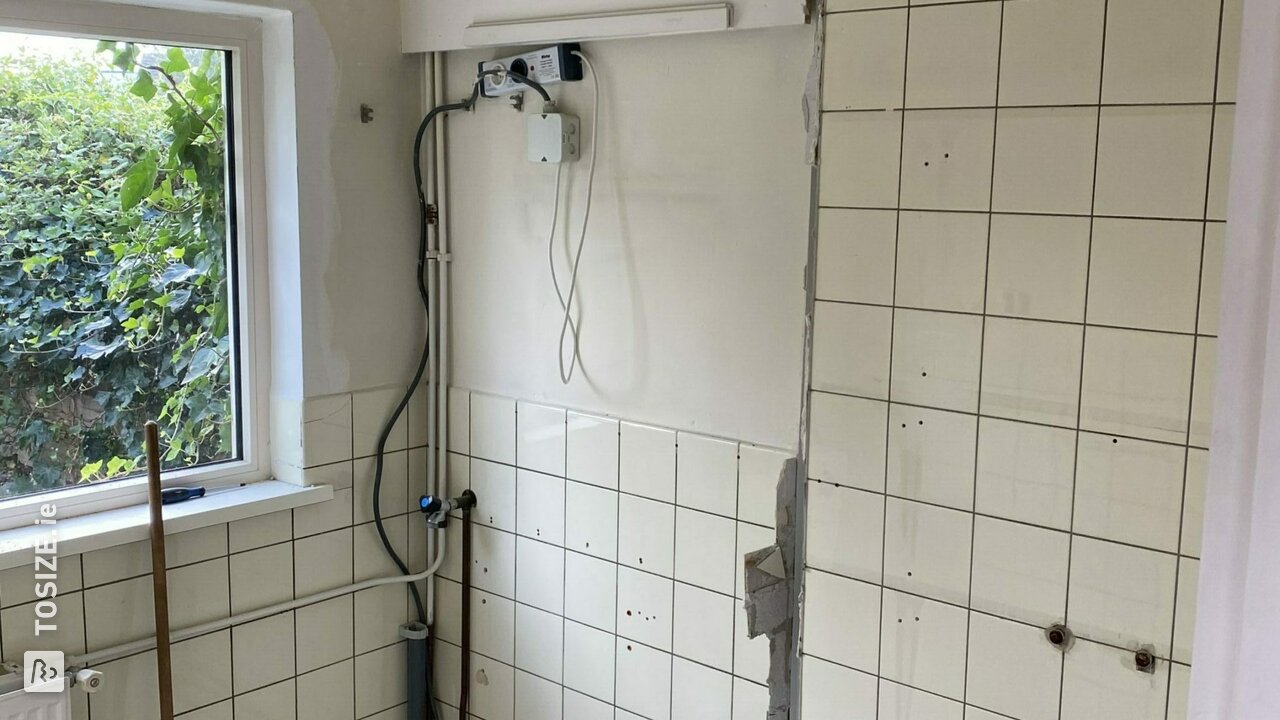 Create this project yourself with sheet material cut to size by TOSIZE.ie!
definition
In the old utility room, which used to be a bathroom, I made a practical laundry room. The worktop is at standing height and on the shelves above you can keep cleaning agent out of the reach of children. There is also a rod on laundry that should not be hung in the dryer.
Practical custom laundry room
I am not a handyman and have mounted the top on the legs with L corners. The tray is also attached to the wall. I screwed the square box and secured it with wood glue. It stands on 2 shelf supports. The small shelves hang on the wall with a carrying system. It turned out as I had it in my head and I spent a week on it in the evenings, including painting the tiles, walls and ceiling.
The dimensions of the project
Machine housing: 130.0 wx 1200, hx 60.0 d Cabinet: 60.0 x 60.0 x 20.0 Shelves 60.0 x 15.0
Experience with TOSIZE.com
Easily ordered and delivered quickly!
What others made with Underlayment