Custom oak coat rack with white hooks, by Martijn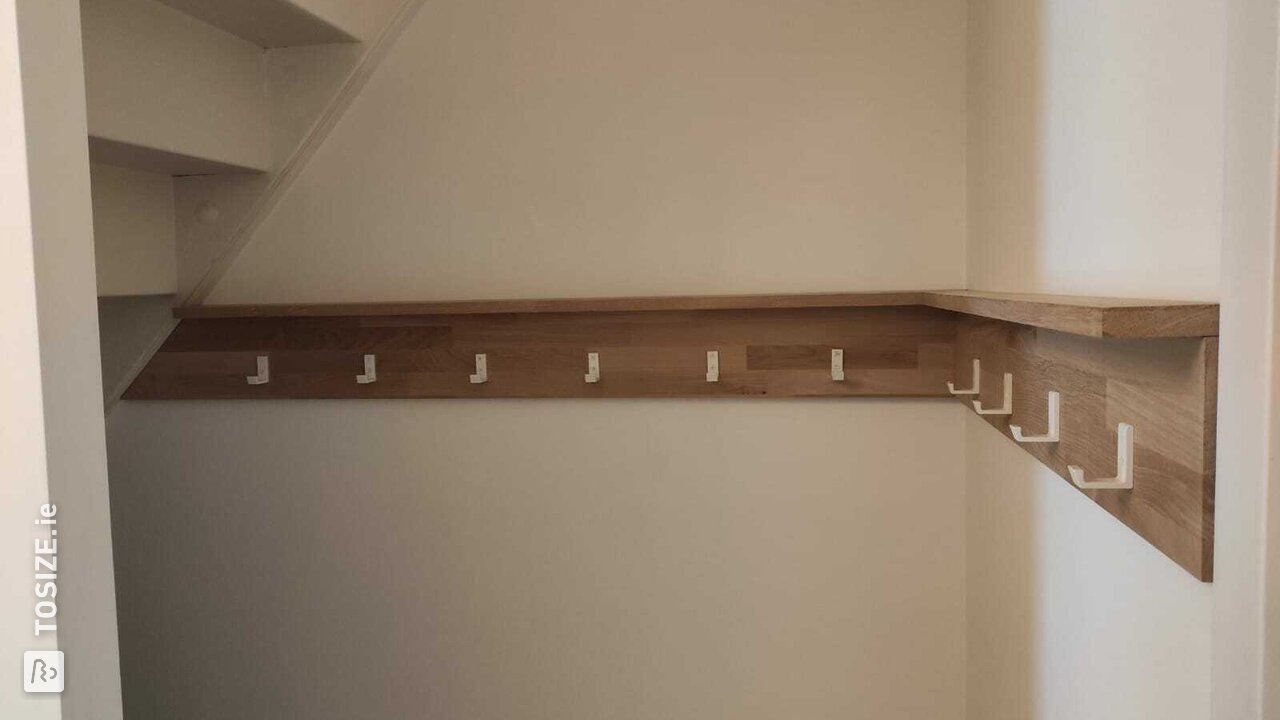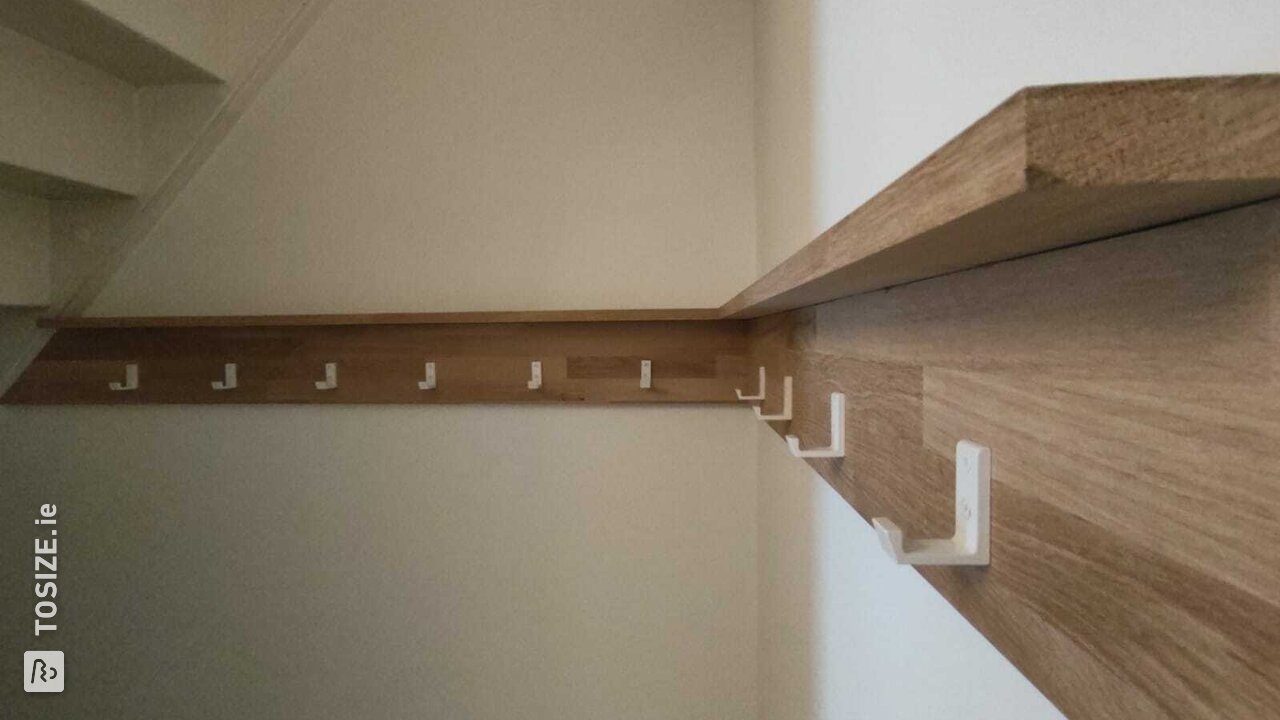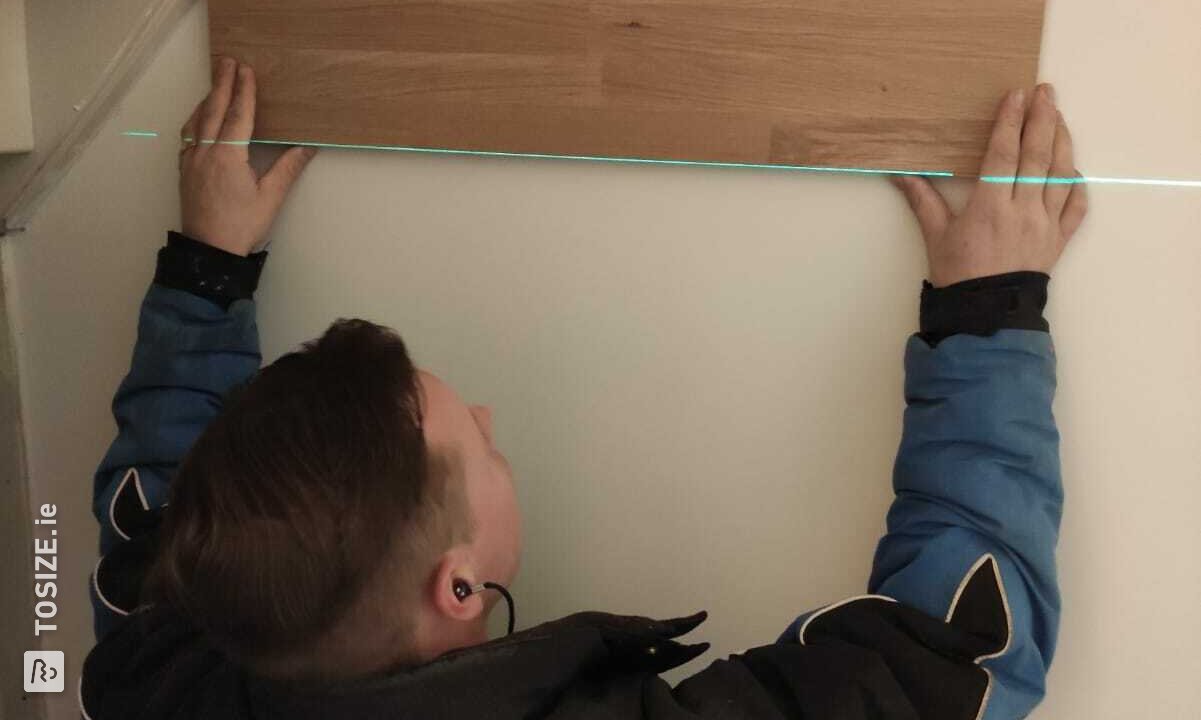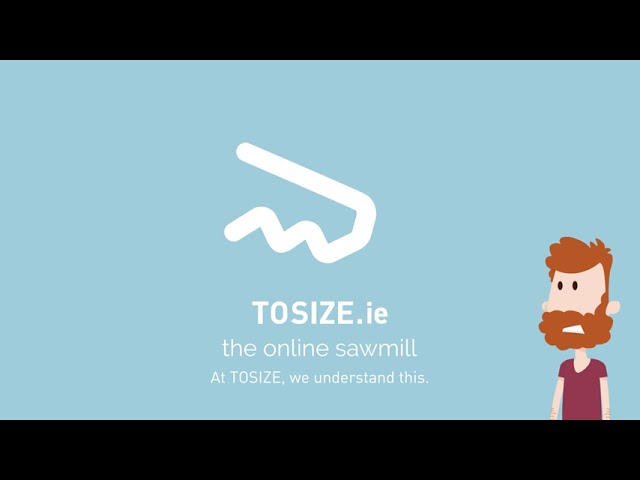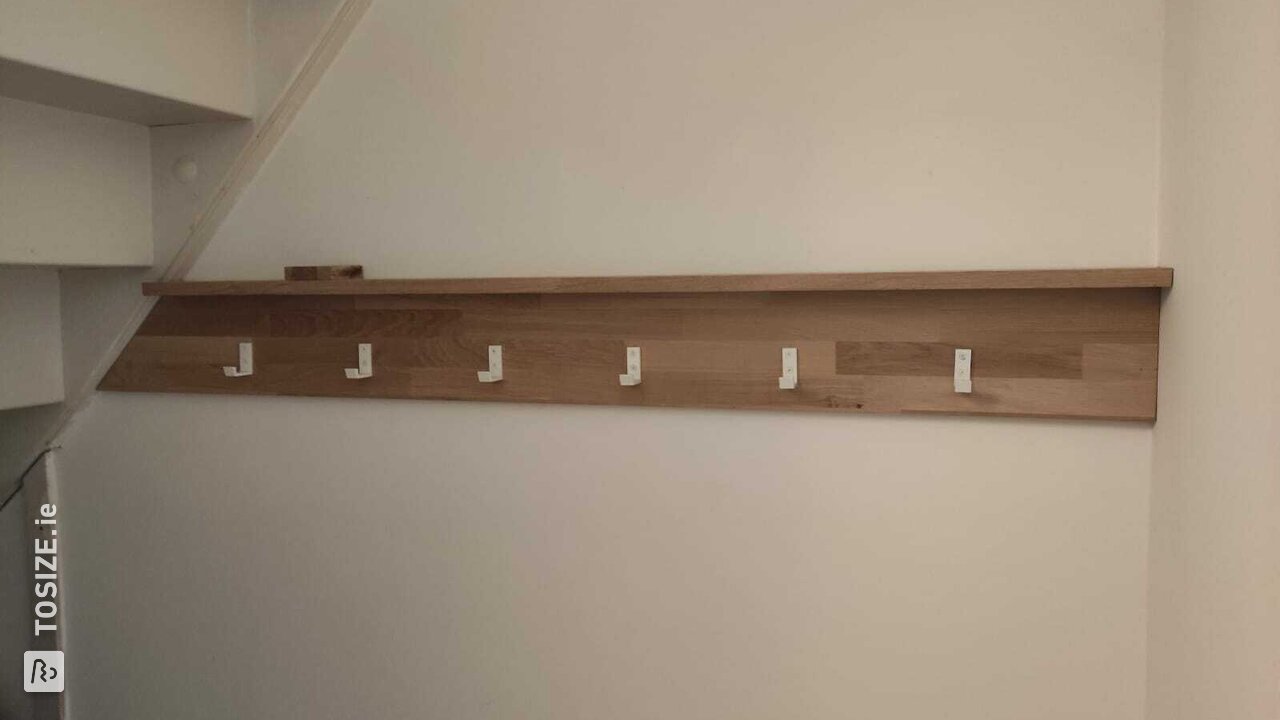 Create this project yourself with sheet material cut to size by TOSIZE.ie!
definition
A wooden coat rack with white hooks, made to measure so that it fits exactly in the space under our stairs. With a raised edge as decoration and to be able to put something on it. In addition, a (slightly lower) matching children's coat rack on another wall.
Tailor-made coat rack
Planks (with a width of 25 cm) ordered via TOSIZE.com, of which we sawed 10 cm off to make the edge. Then cut to length. Under the stairs, the plank is cut diagonally so that it fits neatly. The edge then fastened to the flat part of the coat rack. The coat hooks are neatly distributed over the coat rack and then holes are measured and drilled in the wall. These holes are behind the coat hooks, so you won't see any screws. Then hung the coat rack on the wall. To get everything neatly level, we used a laser.
The dimensions of the project
The coat rack under the stairs is 140.0 cm wide and 15.0 cm high. The raised edge is 7.5 cm. On the other wall, the coat rack is 90.0 cm wide. Between the coat hooks is 20.0 cm. The children's coat rack is 70.0 cm wide and 15.0 cm high. Here is 15.0 cm between the coat hooks.
What others made with Timber panels