Hallway closet with shoe cabinet and custom coat rack, by Riaz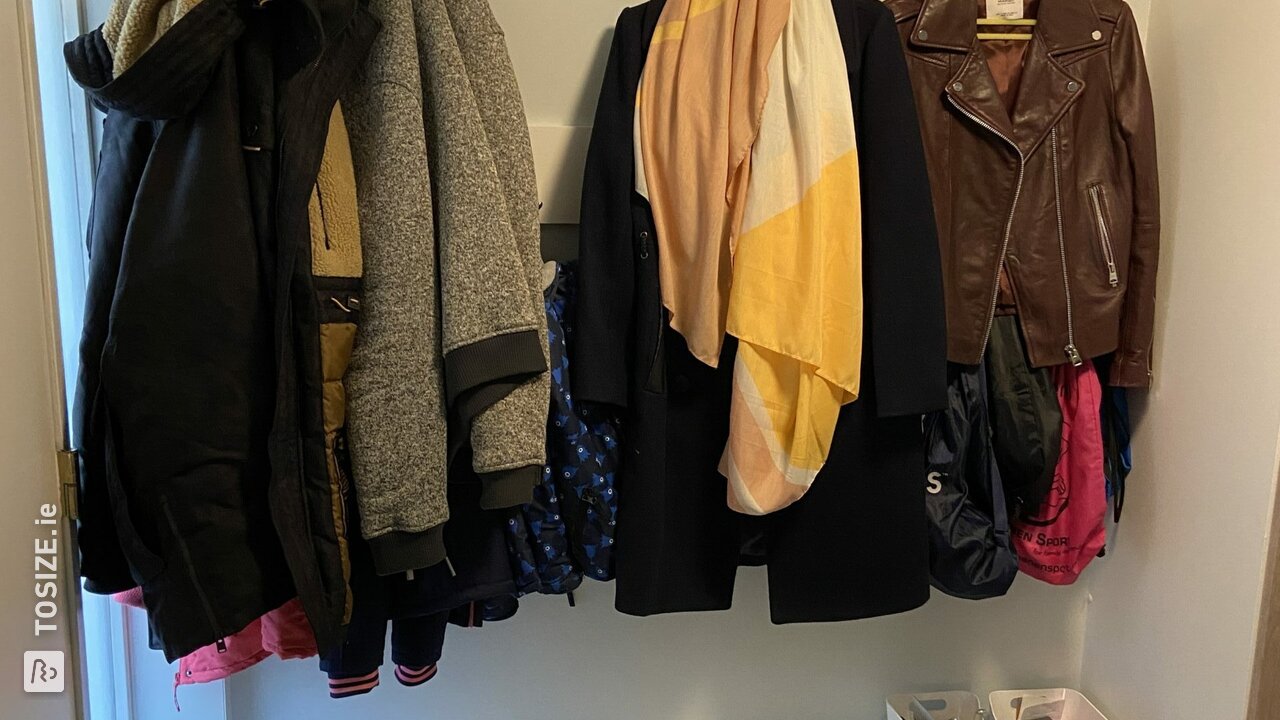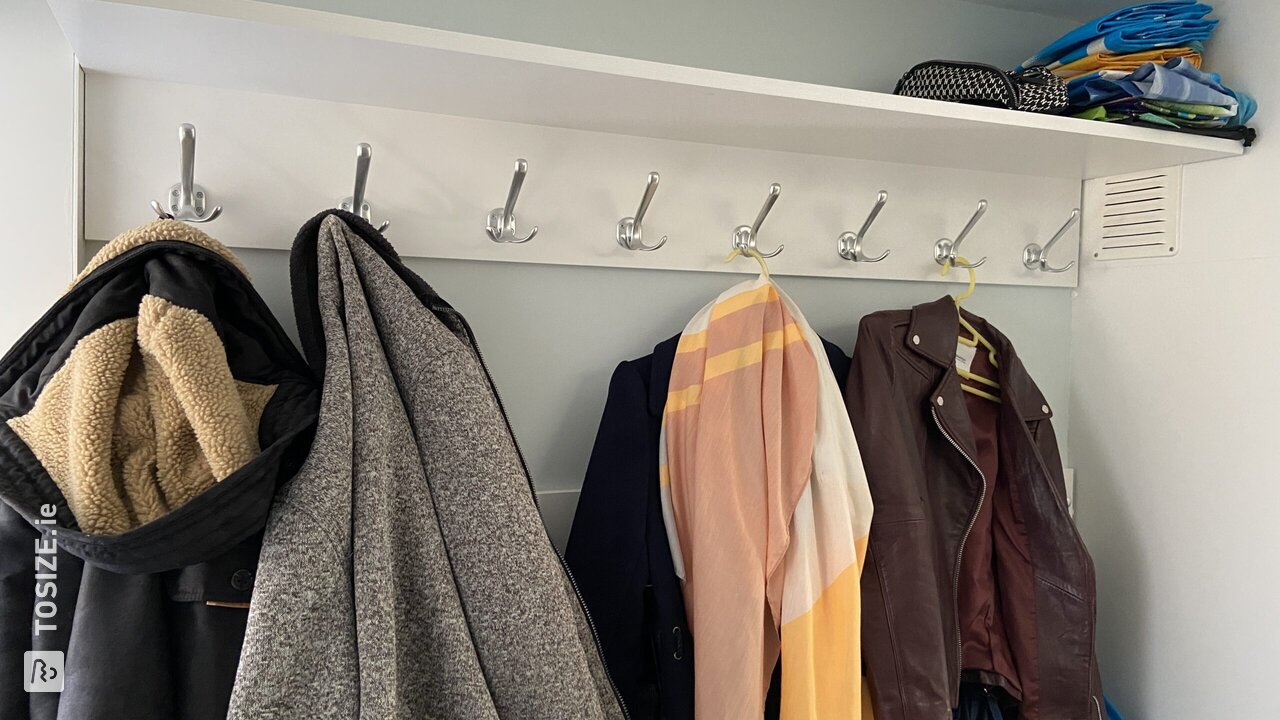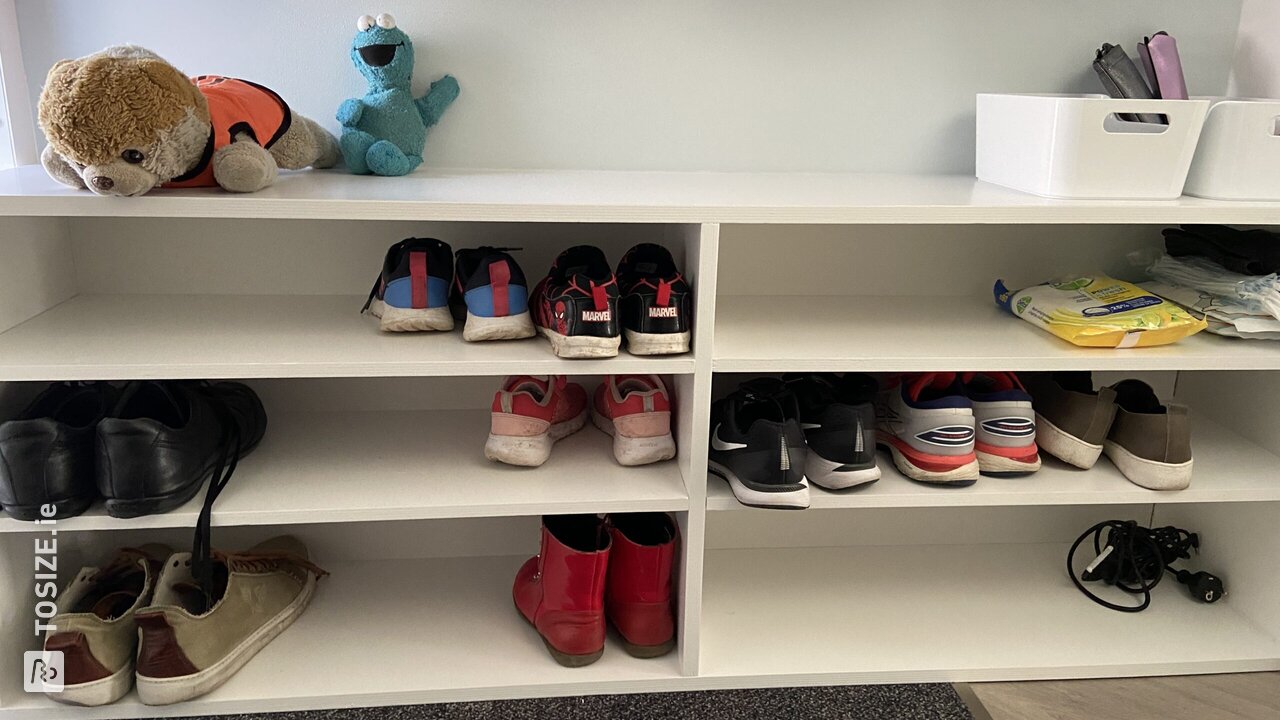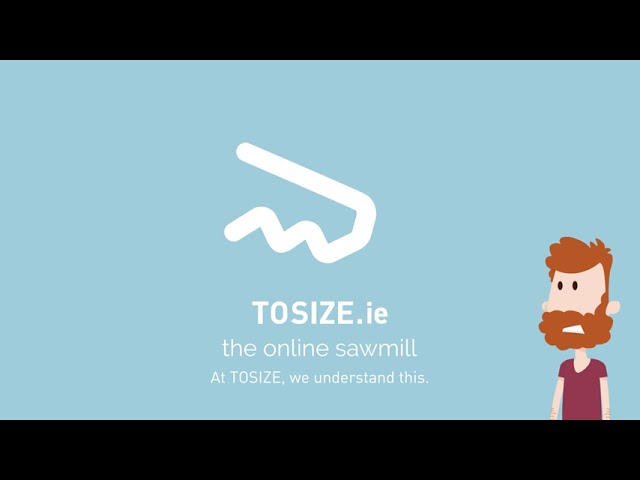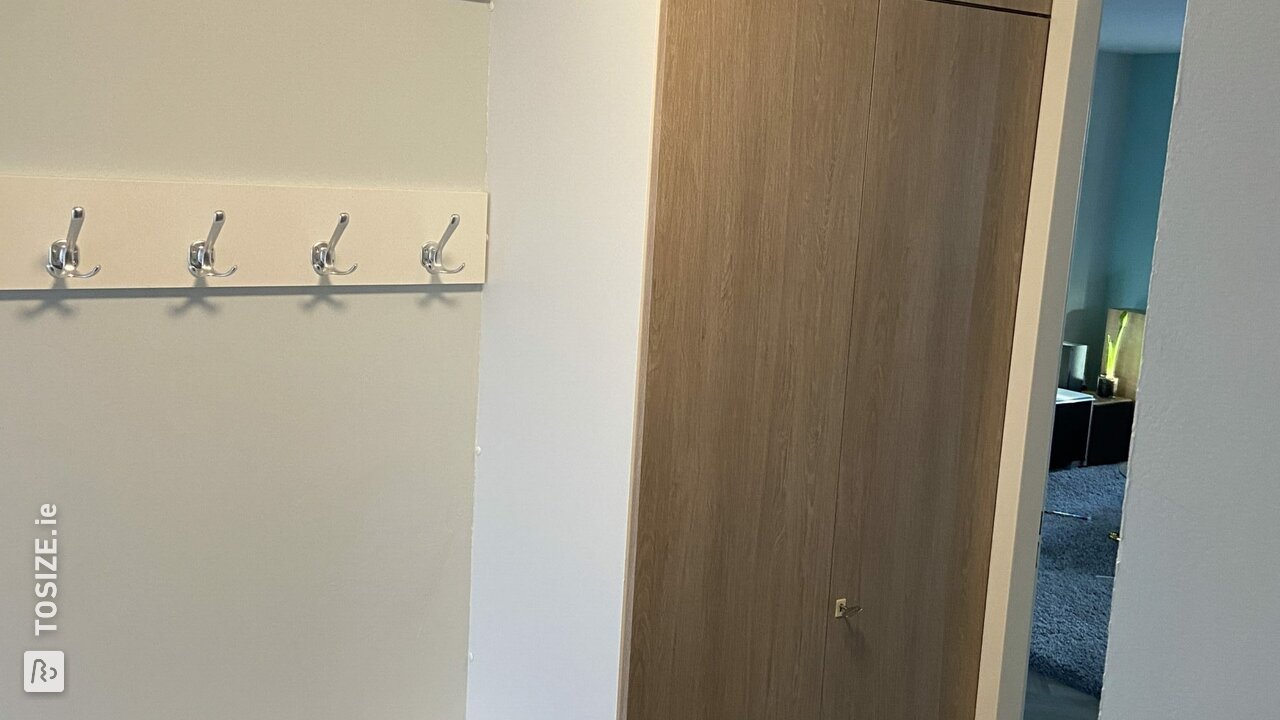 Create this project yourself with sheet material cut to size by TOSIZE.ie!
definition
With 18 mm birch plywood we have designed and made a beautiful hall cabinet exactly to your liking. The wardrobe consists of a shoe cabinet, two rows of coat hooks and a hat shelf. The shoe cabinet is strong enough to sit on.
Making the most of the hall
To start with, I primed all visible parts with Sikkens Rubbol BL Rezisto primer. Then I mounted the various parts with screws for the non-visible parts and dowels when it was in sight. For extra reinforcement, construction glue is also used with the dowels. After mounting I finished everything with Sikkens Rubbol BL Rezisto Satin. This paint is extra scratch-resistant, which is not an unnecessary luxury considering its use as a sofa. Also sanded before painting. By the way, I chose the color RAL9016. This is whiter than RAL9010. In addition, the coat hooks mounted on the relevant plywood parts. Then I installed the cabinet. I screwed the shoe cabinet to the side of the meter box. This is done by pre-drilling and screwing into the ends from the meter box. As a result, the shoe cabinet 1 forms an integral part of the meter cabinet.
The dimensions of the hall cupboard
The cabinet is 147.0 cm wide, 30.0 cm deep and approx. 200.0 cm high.
Experience with TOSIZE.com
Absolutely great! Everything neatly packed and delivered as agreed. Everything has been correctly sawn down to the millimeter.
What others made with Plywood