DIY: attic cupboard for under a sloping roof, by Thomas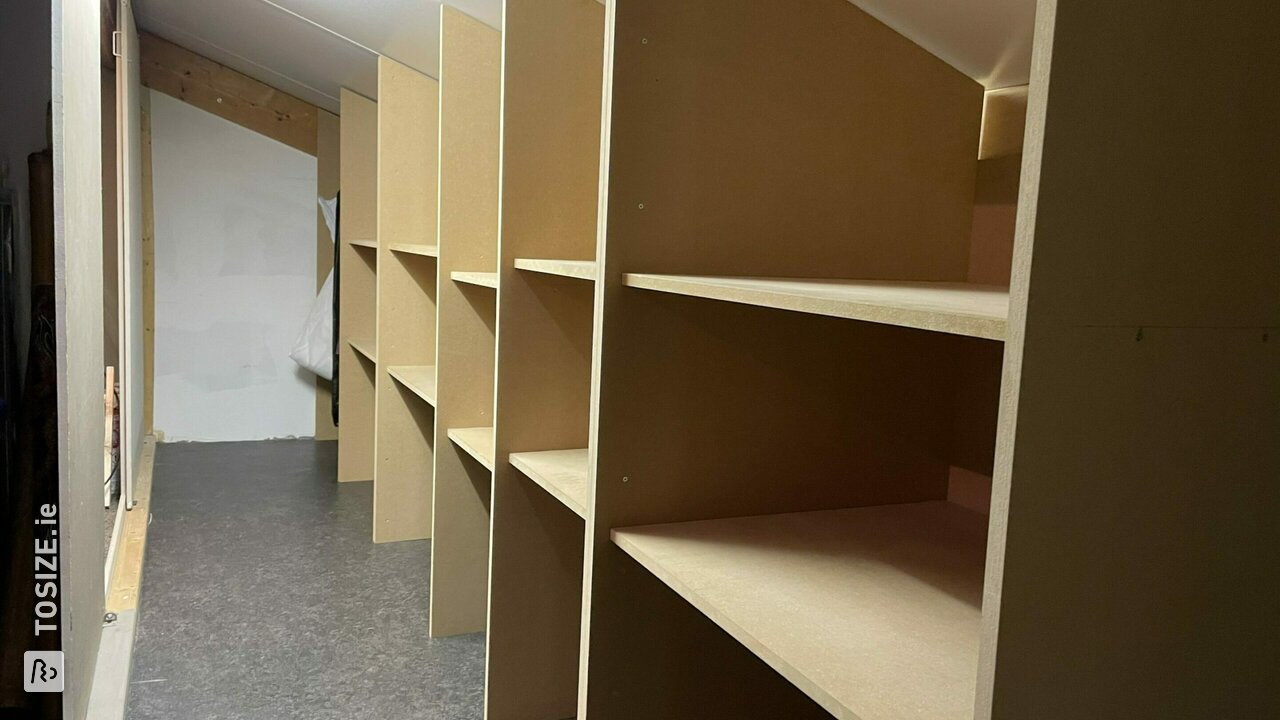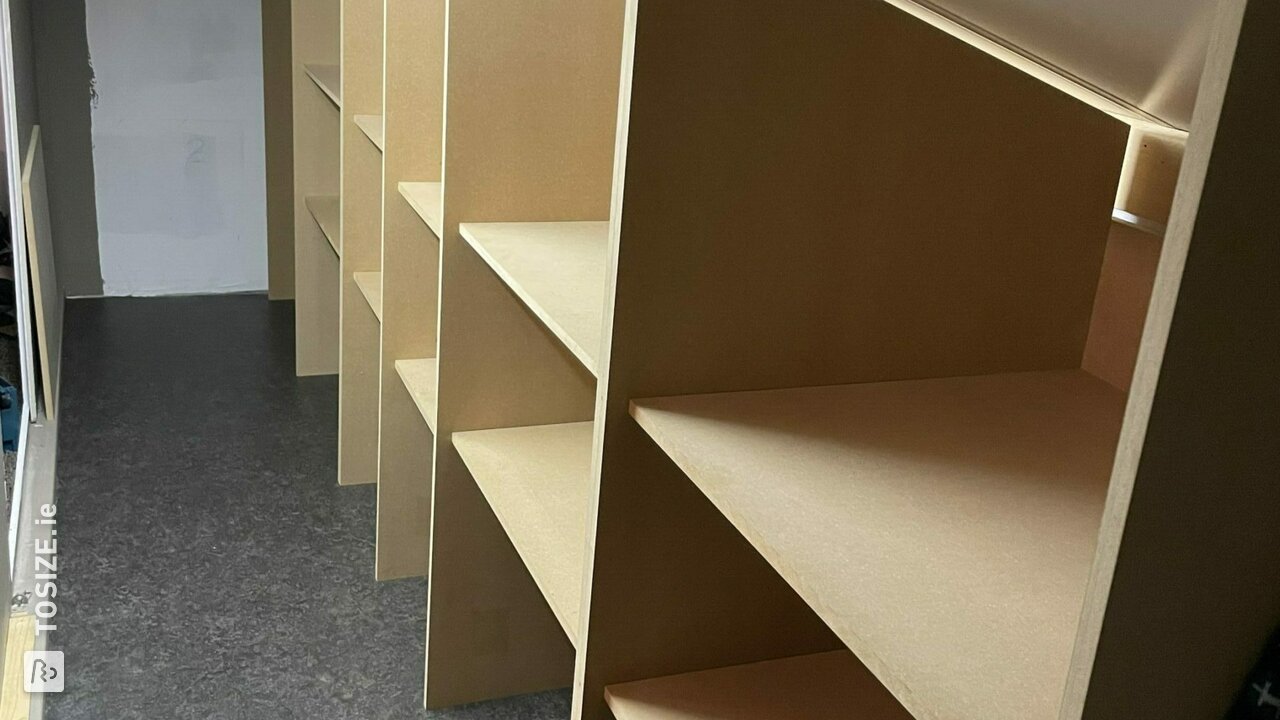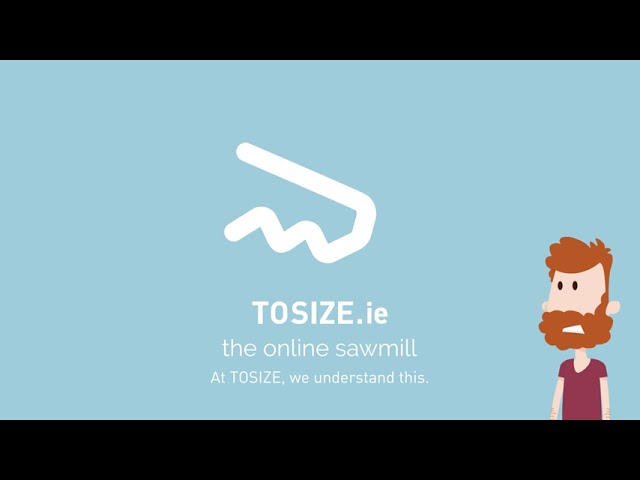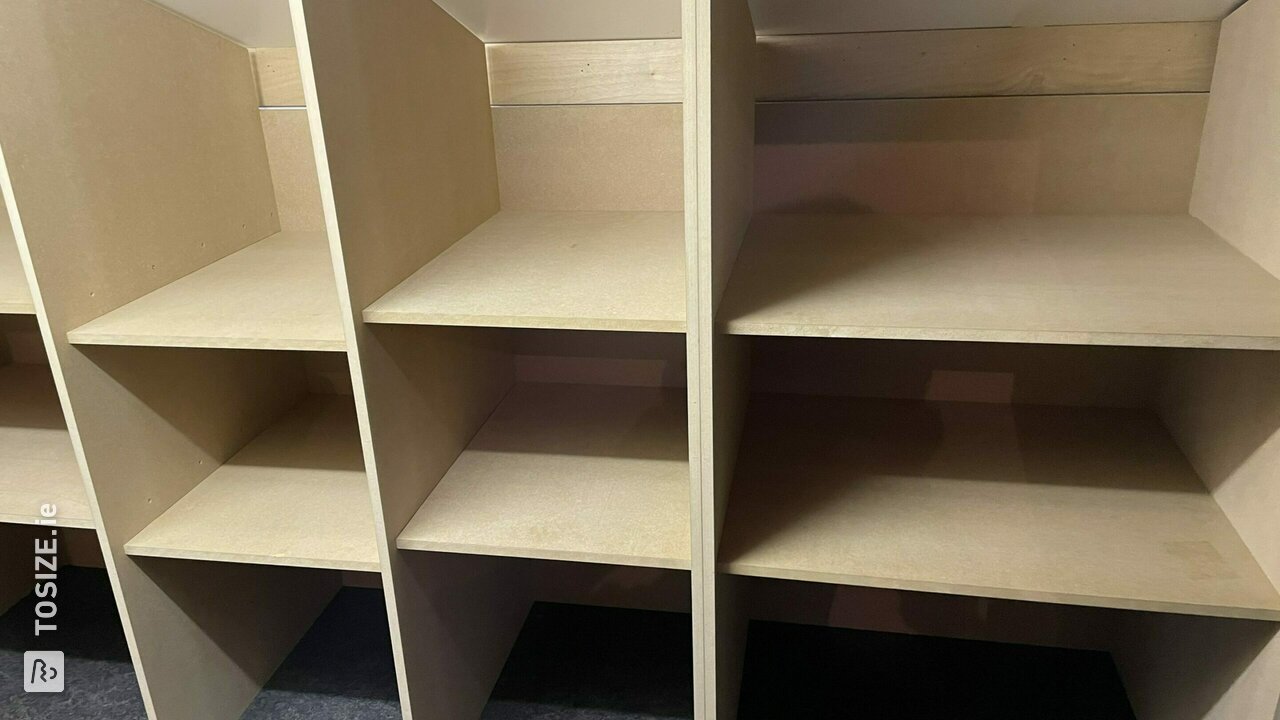 Create this project yourself with sheet material cut to size by TOSIZE.ie!
definition
Storage cupboard under the sloping roof behind the bulkhead. Lots of storage space for all camping gear, among other things. 1 hanging area and 1 high cupboard space. Other cabinets with spacious shelves.
Tailor-made attic cupboard
The cabinet consists of 3 parts in total. The planks are pre-drilled and screwed together for each part. No glue has been used. All screws are screwed with a cordless drill. The parts are also screwed together for a sleek result. There is one hanging area and one high area for large items. In total there are three compartments with shelves of 80.0 centimeters wide, each with two shelves. In addition, there are two compartments of 50.0 centimeters wide, each with 2 shelves. So enough storage space.
The dimensions of the cabinet
Overall width: 523.2 cm Front height: 158.4 cm Back height: 1.33.7 cm Depth shelves: 67.0 cm Width shelves: 80.0 and 50.0 cm
Experience with TOSIZE.com
Ideal.
What others made with MDF