Personalized IKEA kitchen in MDF, by Niek and Jolijn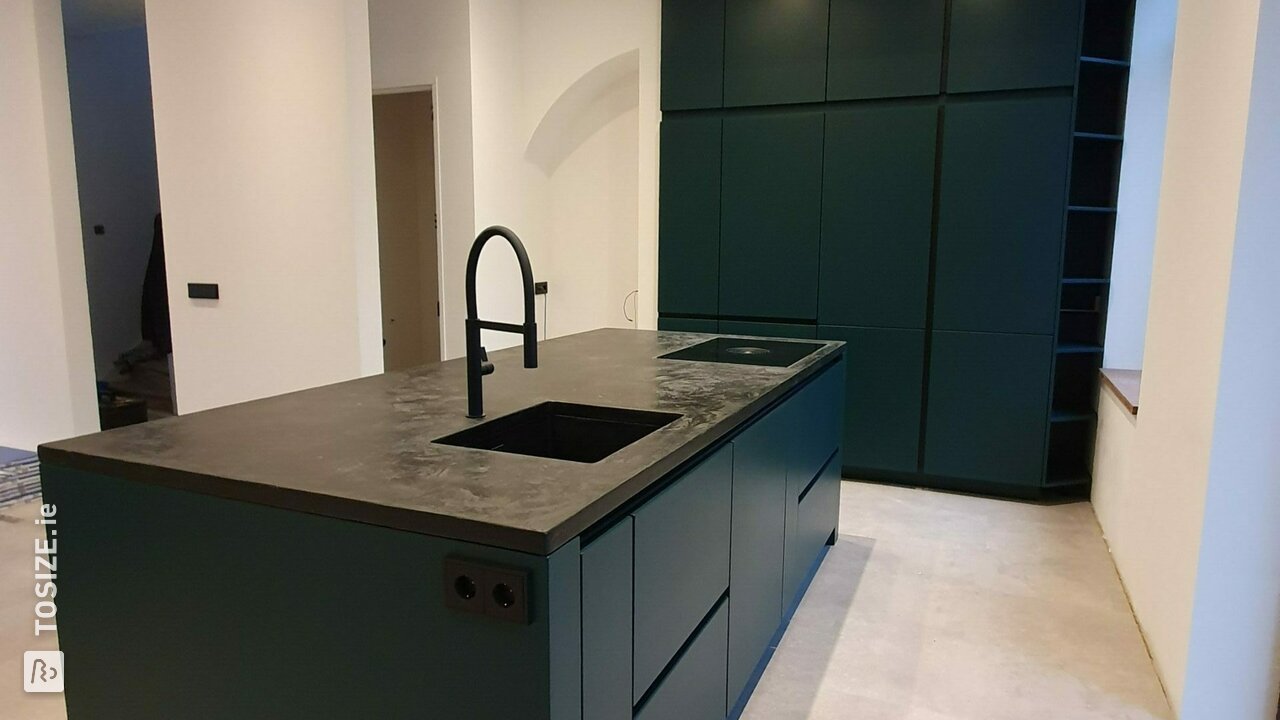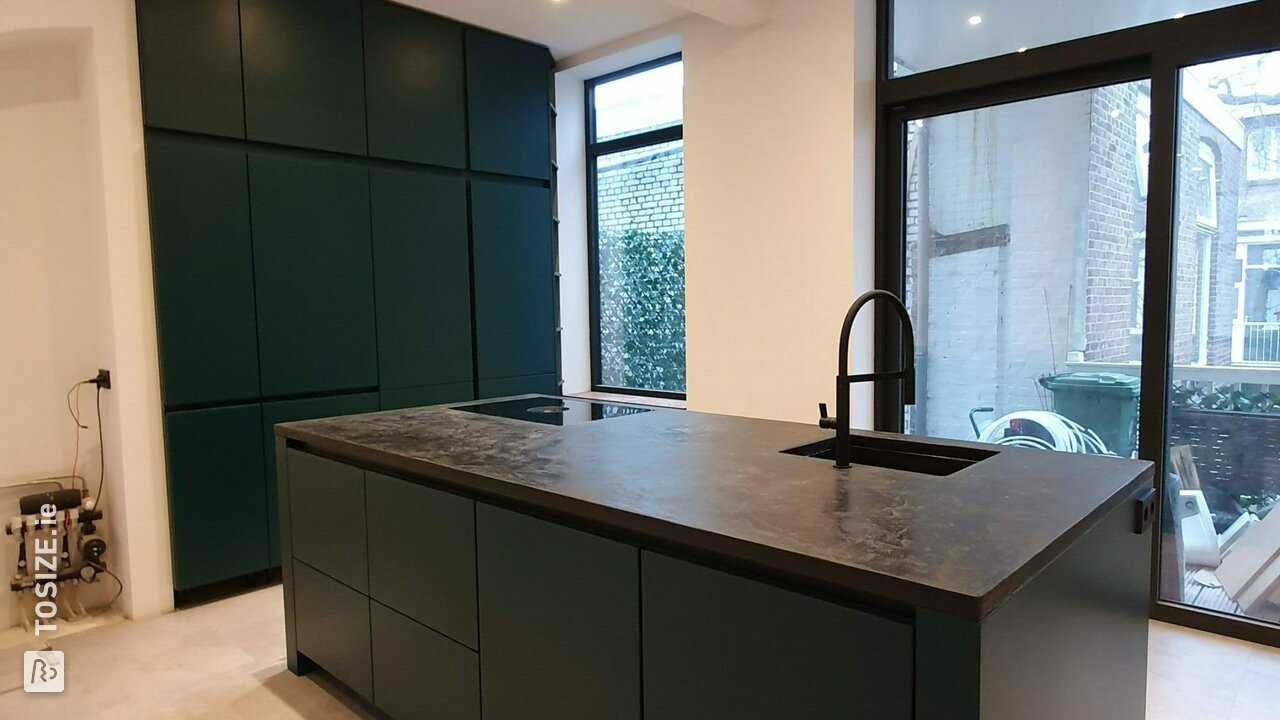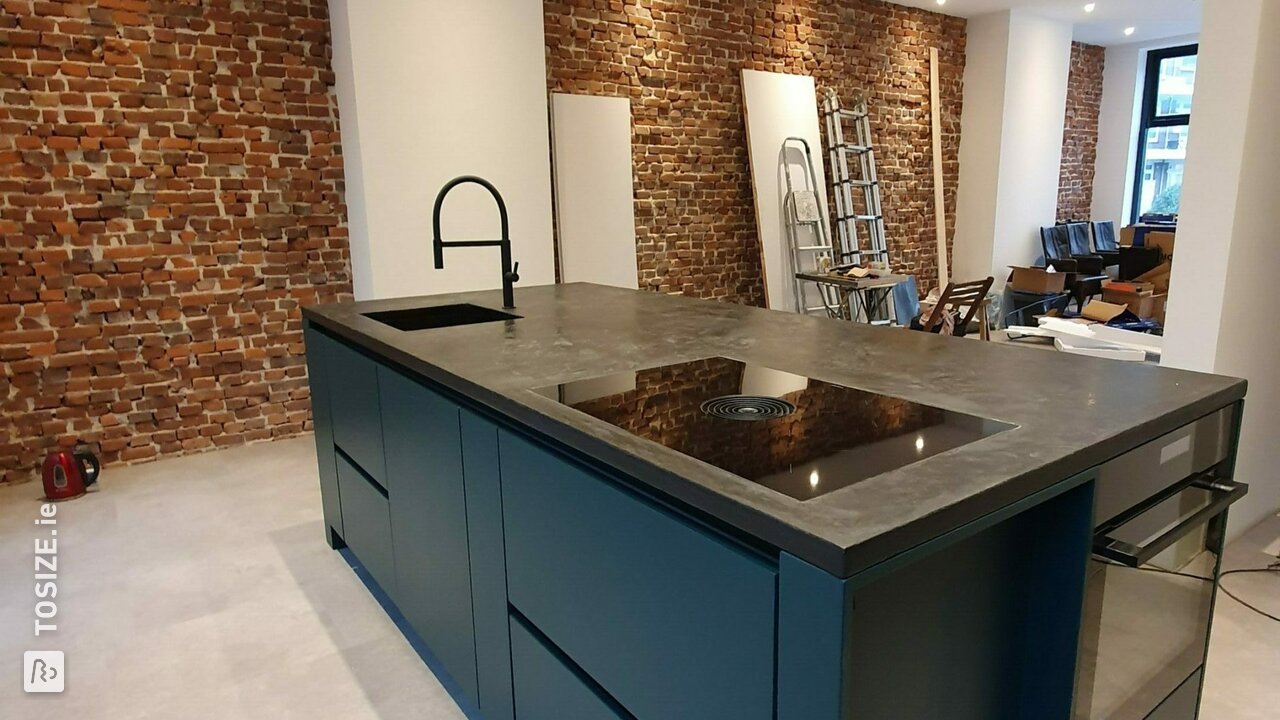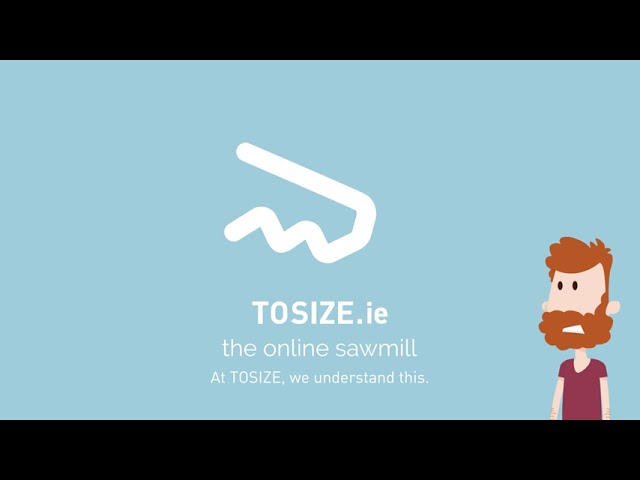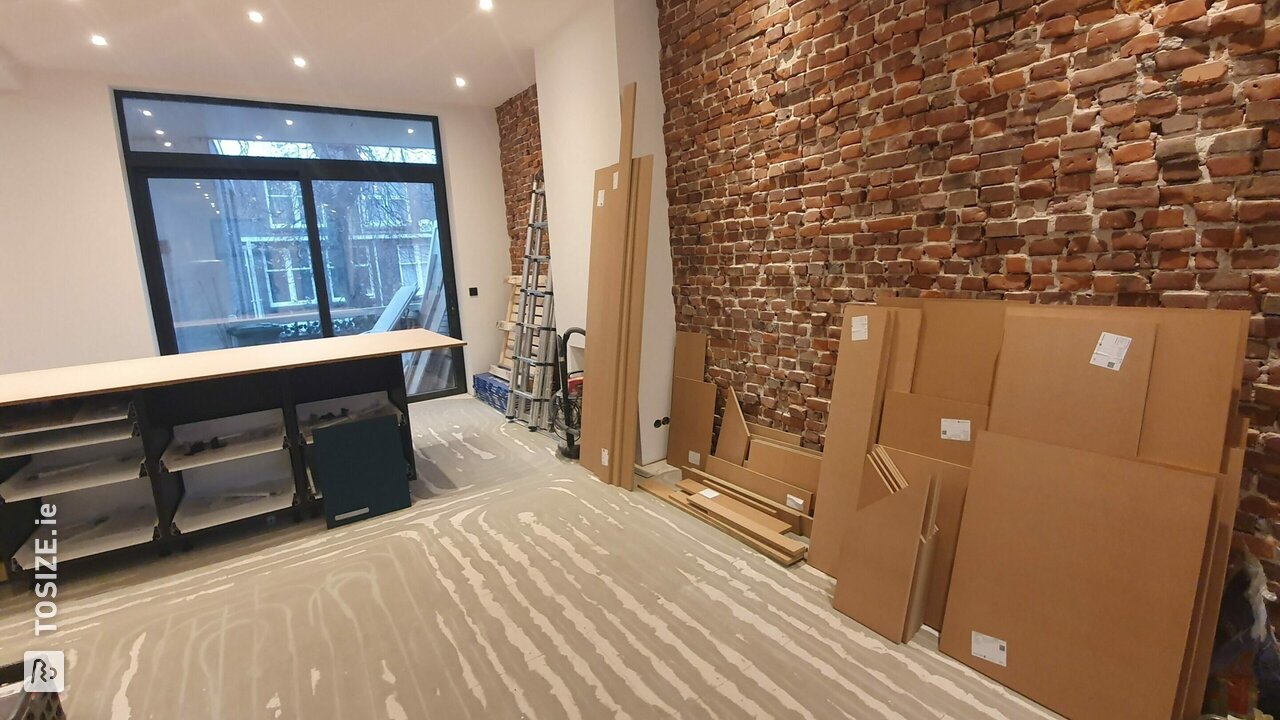 Create this project yourself with sheet material cut to size by TOSIZE.ie!
definition
A kitchen island and cupboard wall. We bought the base (the cabinets themselves) at IKEA, the fronts and the top are homemade from MDF (or moisture-resistant and exterior).
DIY kitchen makeover!
We bought a kitchen at IKEA, but without fronts and top. We wanted to use a specific color kitchen and also apply all kinds of customization. That was not possible with a standard kitchen, so make it yourself! We ordered the fronts in moisture-resistant MDF to measure from TOSIZE.com, painted and mounted with drawer systems and hinges from IKEA. The top is waterproof MDF with epoxy and three layers of concrete ciré. We made the kitchen handleless with black aluminum C and L profiles. This is how we were able to make an IKEA kitchen unique.
The dimensions of the project
Kitchen island: 260.0 x 120.0 x 91.0 (lxwxh) Cupboard wall: 250.0 x 300.0 (wxh)
What others made with MDF