Staircase closed with MDF primed, by Pascal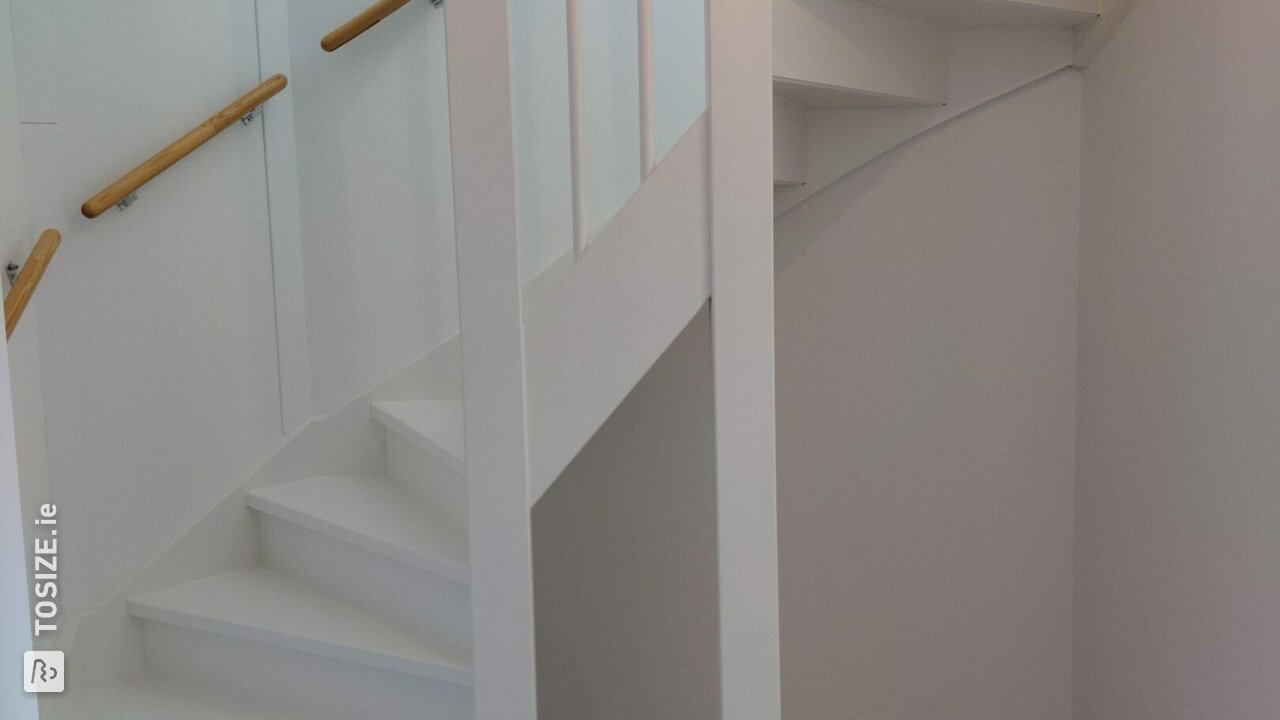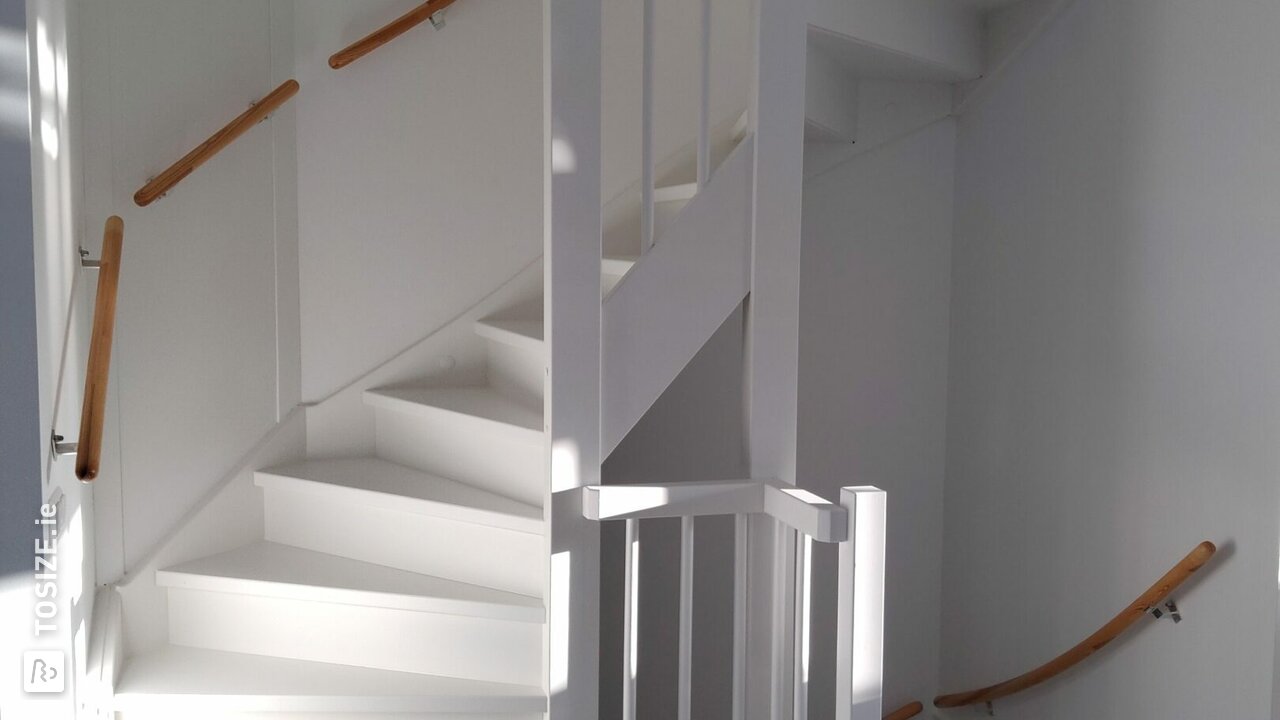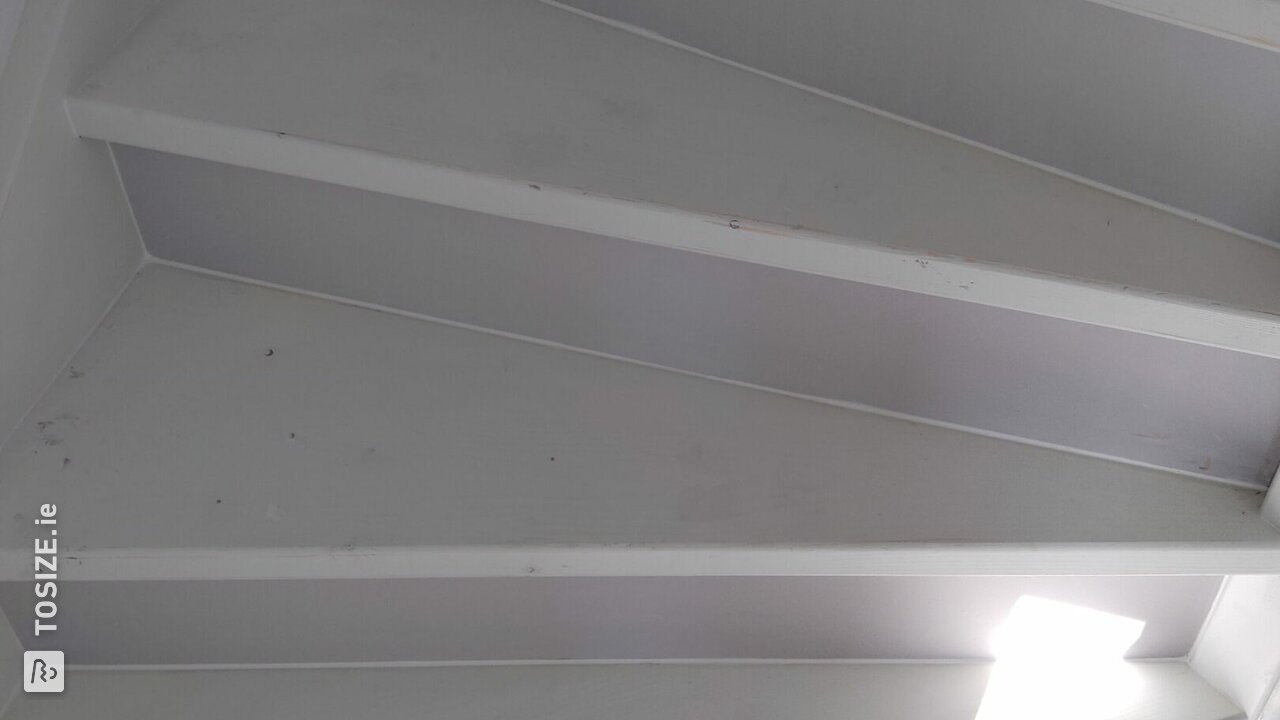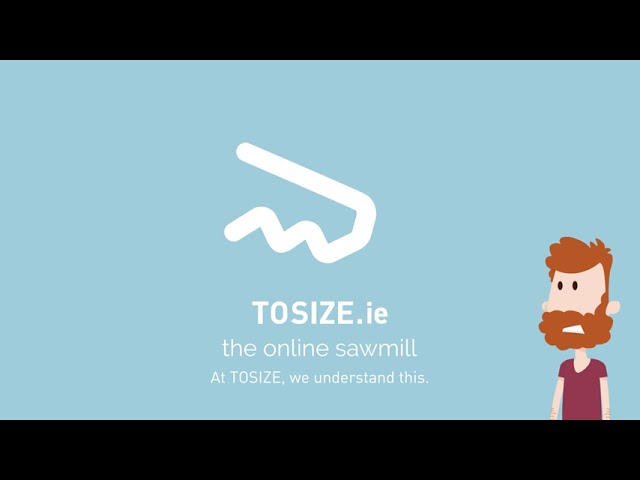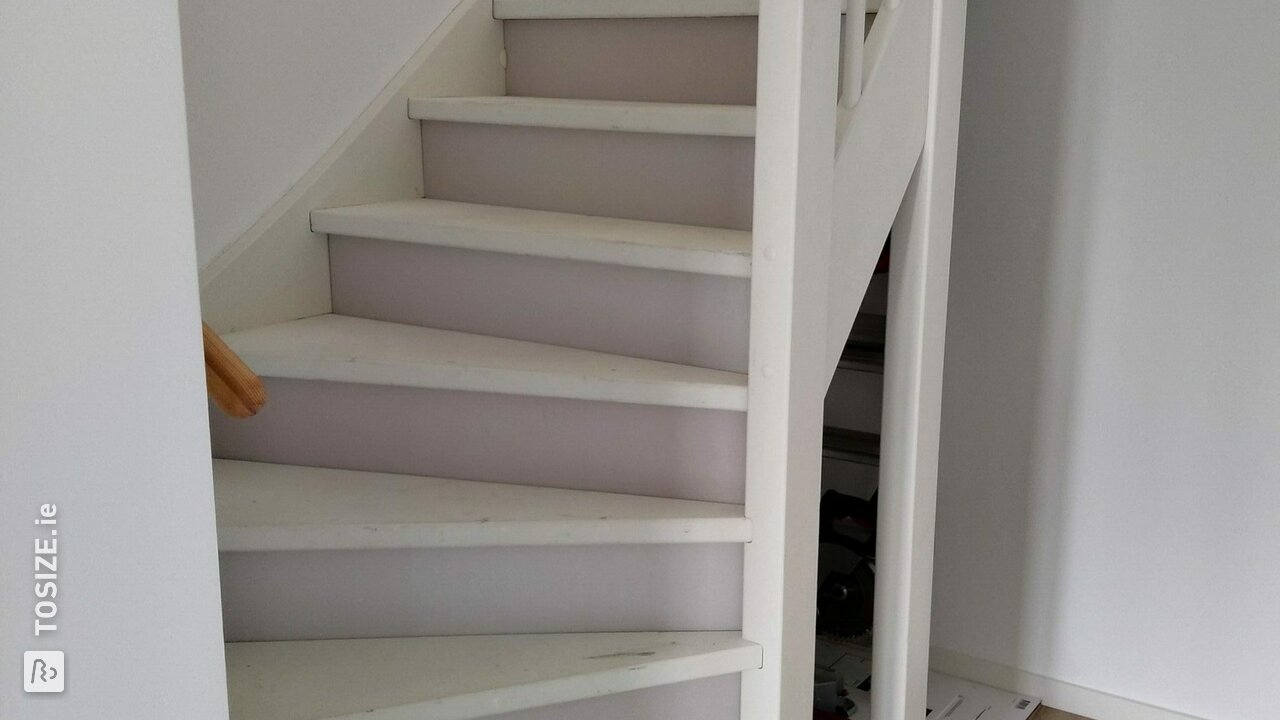 Create this project yourself with sheet material cut to size by TOSIZE.ie!
definition
Both the downstairs and the stairs on the first floor have been closed for a more chic look, since light had no addition. In addition, it was desirable to make stairs safer for pets.
DIY closing stairs with sheet material
Shortened the ordered planks per steps with a crosscut saw, as this was easier than measuring each plank in advance. Each shelf is attached with 4 chipboard screws 6x80, the holes are pre-drilled and countersunk. The screws and the holes in the stairs are lubricated with wood filler. All steps sanded and filled holes made flat. All seams of the stairs are sealed, both the front and back. To finish, the stairs were painted three times.
The dimensions of the project
Breedte: 240.0 Diepte: 130.0 Hoogte: 300.0 * Per trap
Experience with TOSIZE.com
Fast and good service as always!
What others made with MDF