Tough low homemade wardrobe from OSB, by Felicia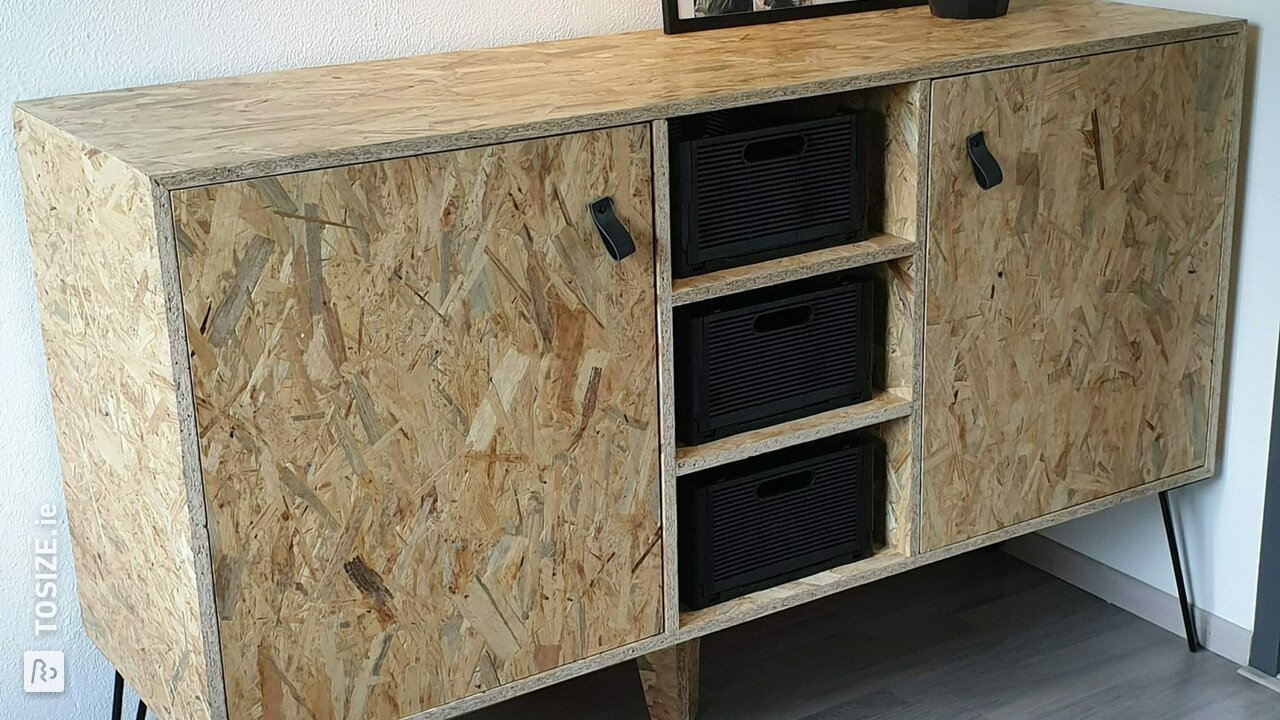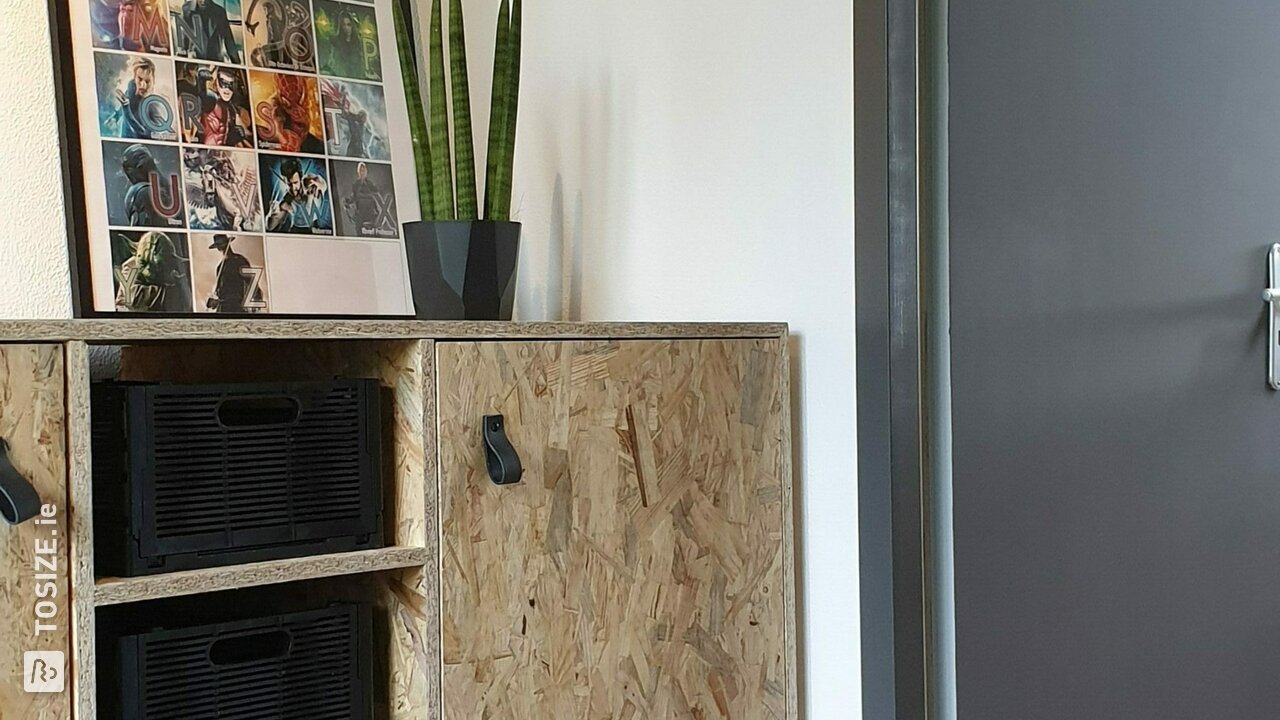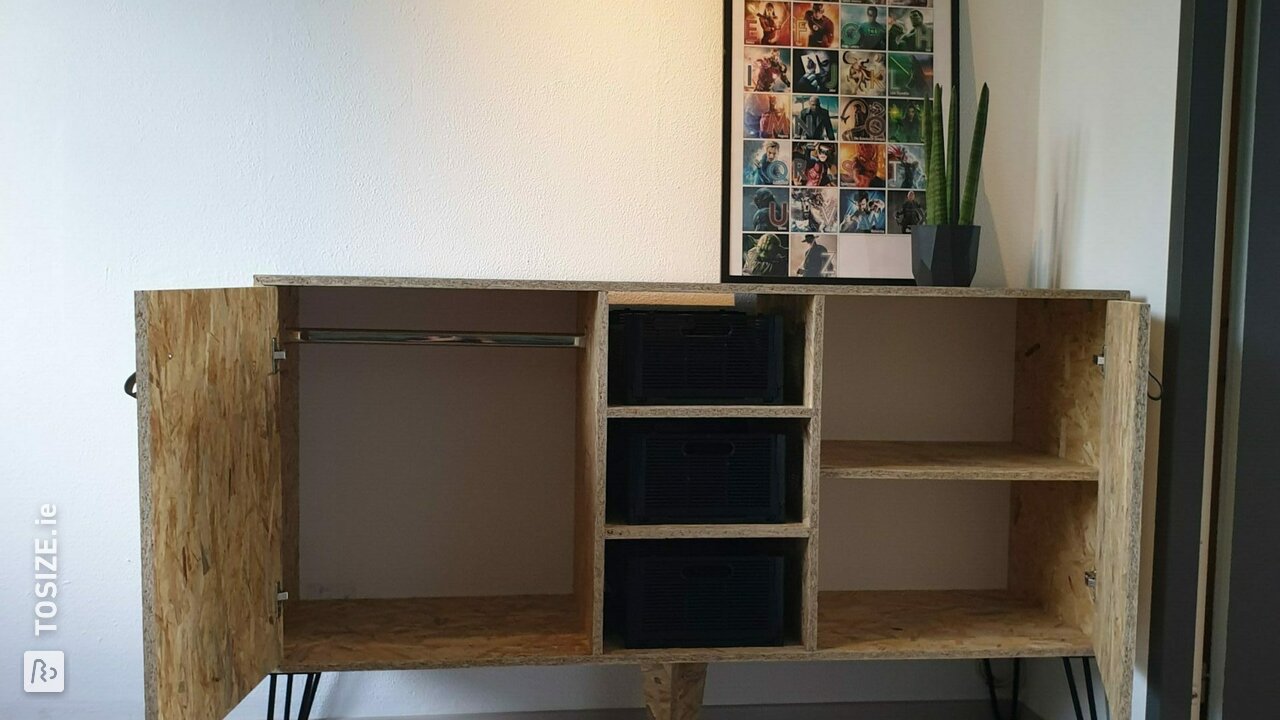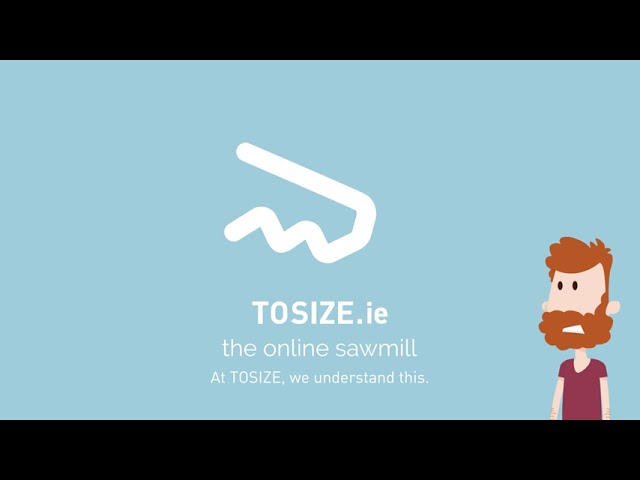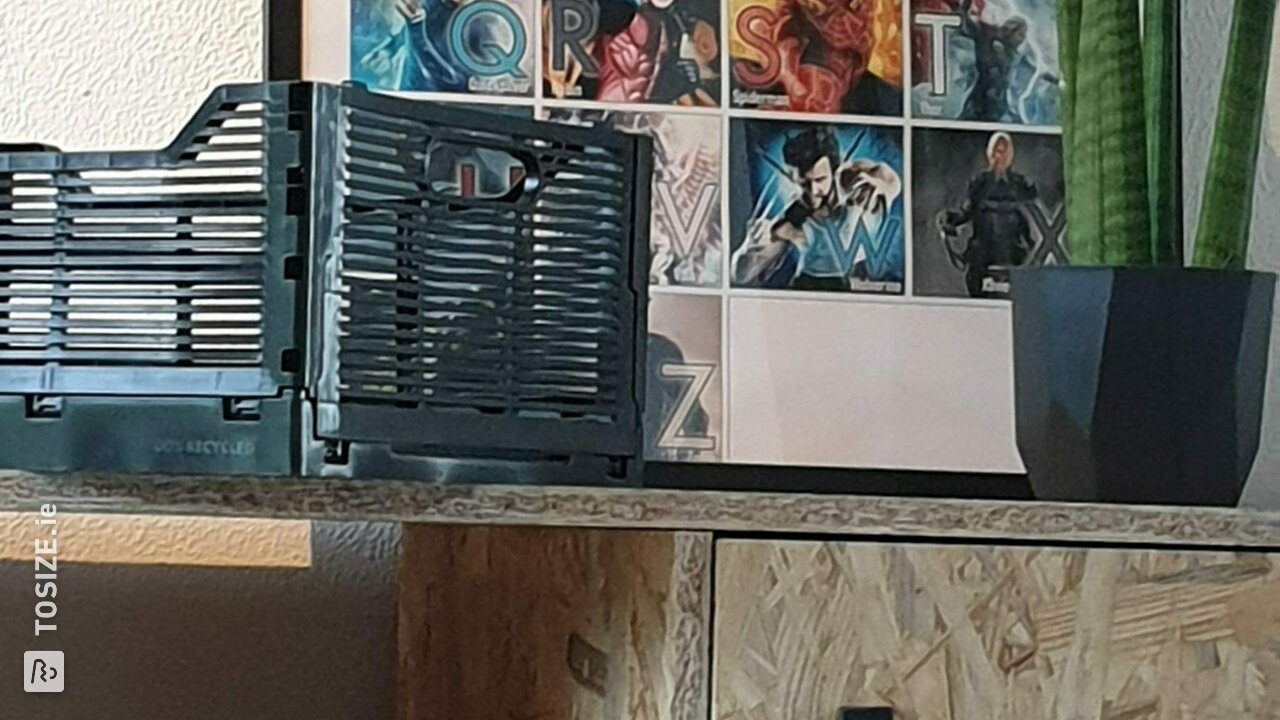 Create this project yourself with sheet material cut to size by TOSIZE.ie!
definition
I made this low cabinet with separate hanging and laying area for our 6-year-old son. The height is ideal because he no longer has to climb it to get his clothes (which also saves me some nervous breakdowns). The cupboard is exactly around the door, does not protrude from the frame and still offers plenty of space to store all kinds of things on top or below.
Customize your own wardrobe from OSB
Follow Felicia's step-by-step plan and get started with your homemade wardrobe
Milling grooves in the top, bottom, side and intermediate panels to allow the hardboard back wall to slide in.
Drill hinge holes in doors.
Drill holes for handles in doors.
Fasten the planks in the middle section to the intermediate panels with screws. (Work upside down)
Screw intermediate block to bottom panel.
Glue in side panels and fix in place with tape, additionally secure with screws from bottom panel.
Position and screw on hairpin legs.
Sawing the center leg (can also be bought ready-made, I used the surplus to make a tapered leg of 30 cm high.
Then turn the cabinet around for a while. This way you can easily place the center leg and screw it on from the bottom panel.
Slide hardboard back panels into trench.
Place the top panel and fix it from the inside with seat corners and screws.
Drill semi-deep holes in the laying area where the shelf should be. It rests on dowels, but you can also use other shelf supports.
Install rod carriers in other section, saw rod to size.
Placing hinges and adjusting doors
Attach handles and check cabinet with sandpaper for sharp pieces
Final size: What are the outer dimensions?
Lxwxh = 160.0 x 50.0 x 100.0 cm (height including hairpin leg)
Experience with TOSIZE.com
Sawing was really great! Precise, fast delivery and a pleasure to work with. I thought this was a really fun job!
What others made with OSB