Back of bed custom made 243.0 x 121.0 cm, by Roger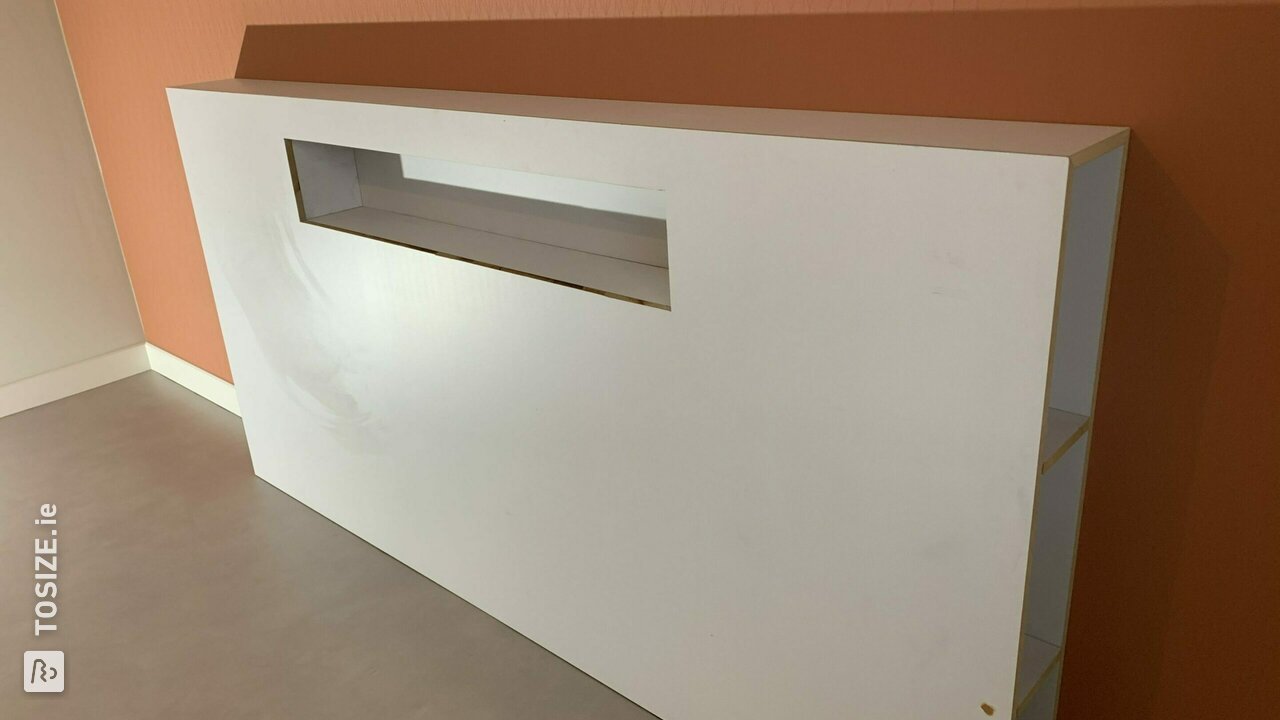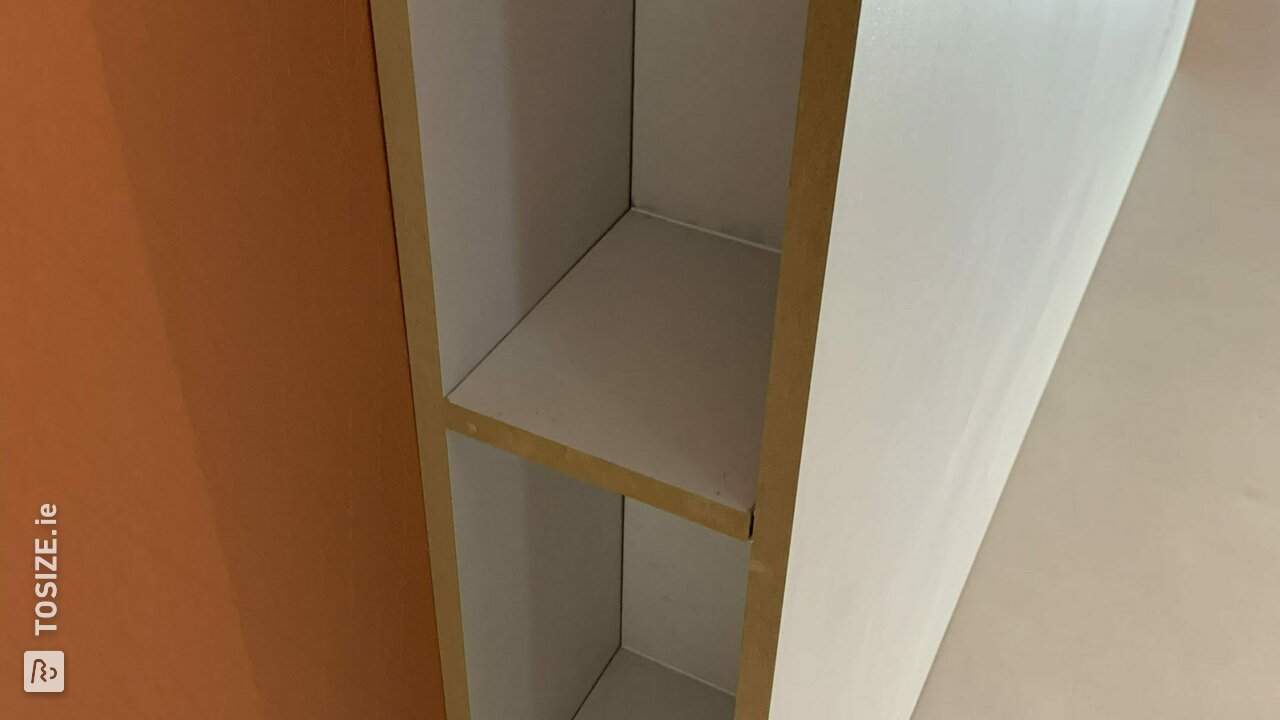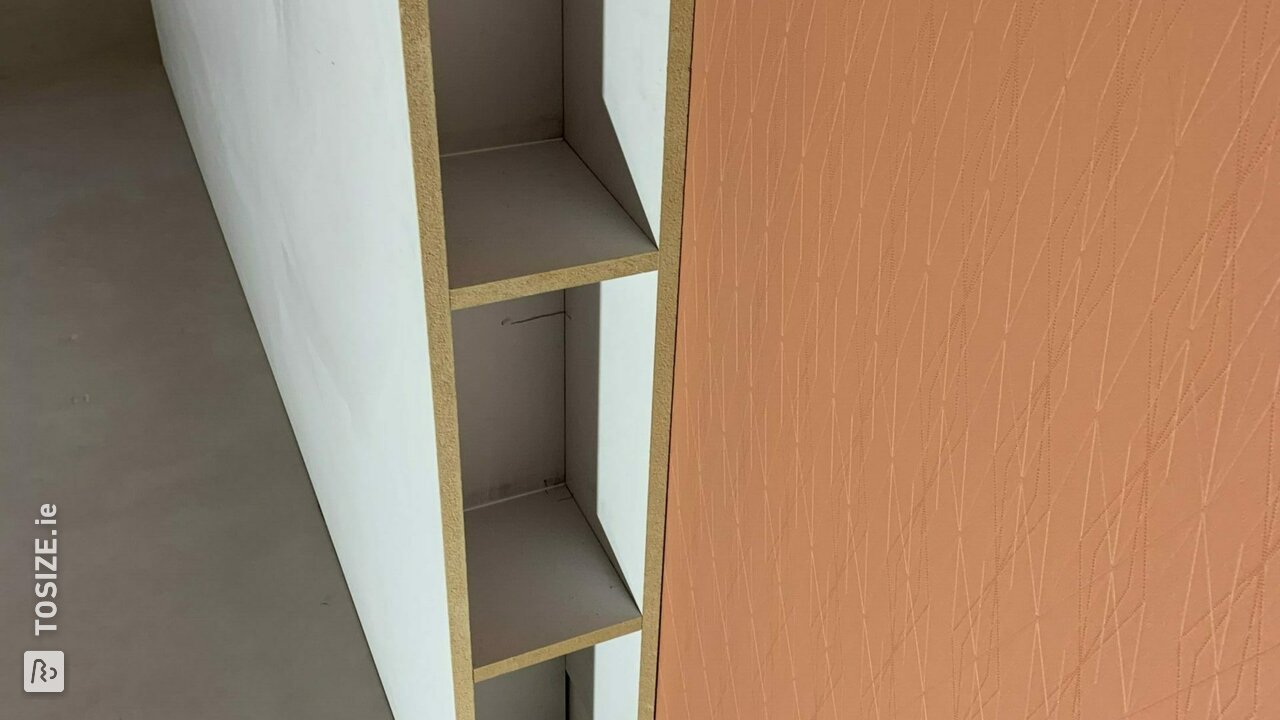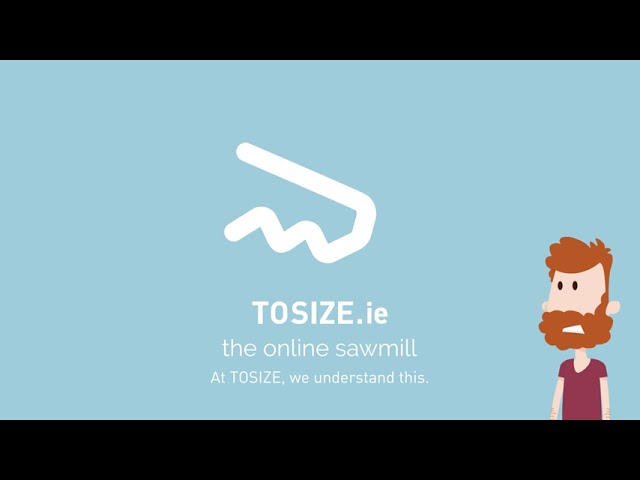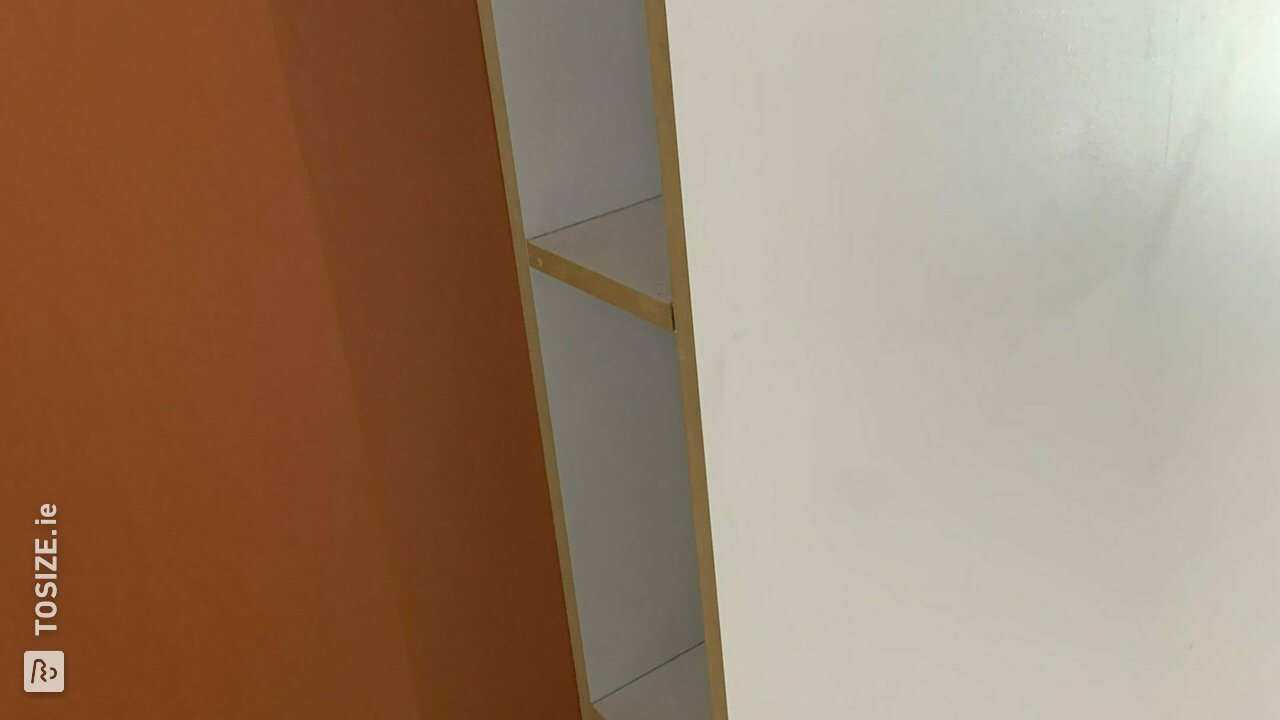 Create this project yourself with sheet material cut to size by TOSIZE.ie!
definition
Back of bed made of primed MDF 18mm. Two shelves for books are integrated on the sides. The back is made seamless with dowel connections.
Custom headboard
With two sheets of 243.0 x 121.0 primed MDF. The shelves (4 pieces) incorporated in the sides. The back wall of the shelves are two plates 16.4 cm wide, which also give the construction its strength. The front has an opening of 120.0cm x 20.0cm to put things in. All connections are glued with dowels. On top is a cover board with 45 degree corners (20x243). The 45 degree saw angles provide a sleek finish. The rear wall is made with dowels and recessed screws. Those dowels are not glued so that the back wall can still be removed.
The dimensions of the project
243.0 width by 121.0 height
What others made with MDF en OSB